Invest in yourself: this is the new statement of ambitious Parisians who want a fulfilling life. To reduce stress , become the best version of yourself or simply take time for yourself , focus on three holistic addresses that are good for body and mind.
The most cocooning: Bloom at Hotel Hoy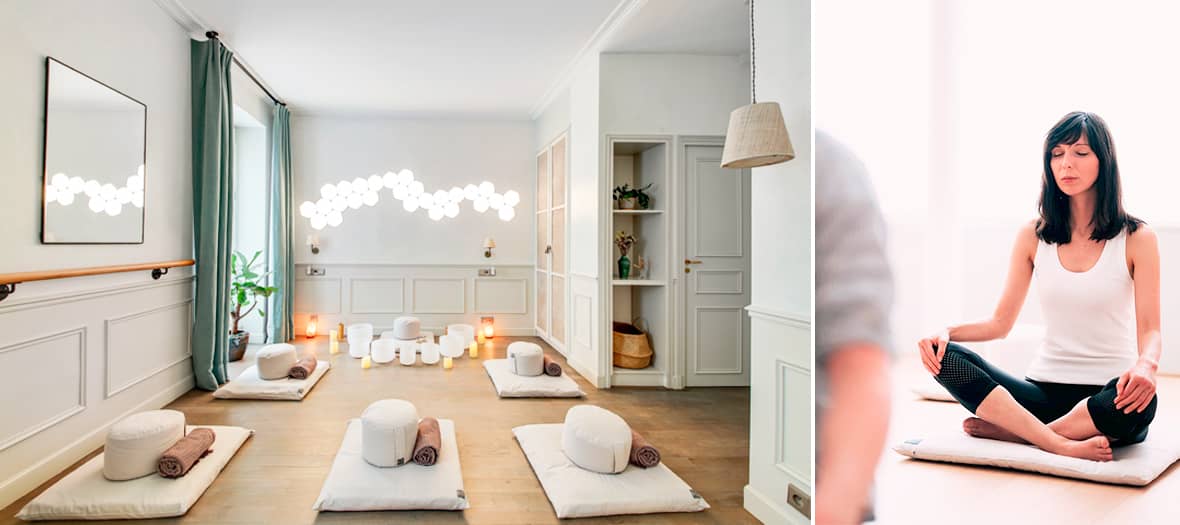 After dusting off meditation in its cocoon studio on rue Etienne-Marcel , Bloom , the label founded by ex-CNN producer in London Eugénie Lambert Buckestein , is taking over the Hôtel Hoy , a well-known haunt of Parisiennes who come to take advantage of the yoga by Yuj , the super vegetable canteen Mesa and sublime floral creations by Japanese artist Chiaki Kokami sold in the lobby.
The framework. On the 2nd floor, a bedroom fitted out in a cozy setting with parquet flooring, a bright atmosphere and meditation cushions hosts classes in meditation , qi gong , sophrology , hypnosis , etc. all week long, and other gentle practices renowned for their soothing effect on the body . body and mind.
The experience to book. The Miracle Morning . Like Gisèle Bundchen , we adopt this reputedly miraculous method of personal development . The concept: get up earlier to take time for yourself. In practice: you jump into your leggings , you skip the coffee to be on the carpet at 8 am. Guided by the soft voice of coach Ines Bloch , we start by writing down all the things that make us feel good in a notebook. Then we wake up the body with a gentle and intuitive yoga flow before practicing a fifteen-minute meditation on breathing . The perfect antidote to the Monday morning rush.
Bloom at the Hotel Hoy , 68 rue des Martyrs, Paris 9th. Lesson €28, discovery offer 3 lessons €45.
The most relaxed: Slowe Wellness House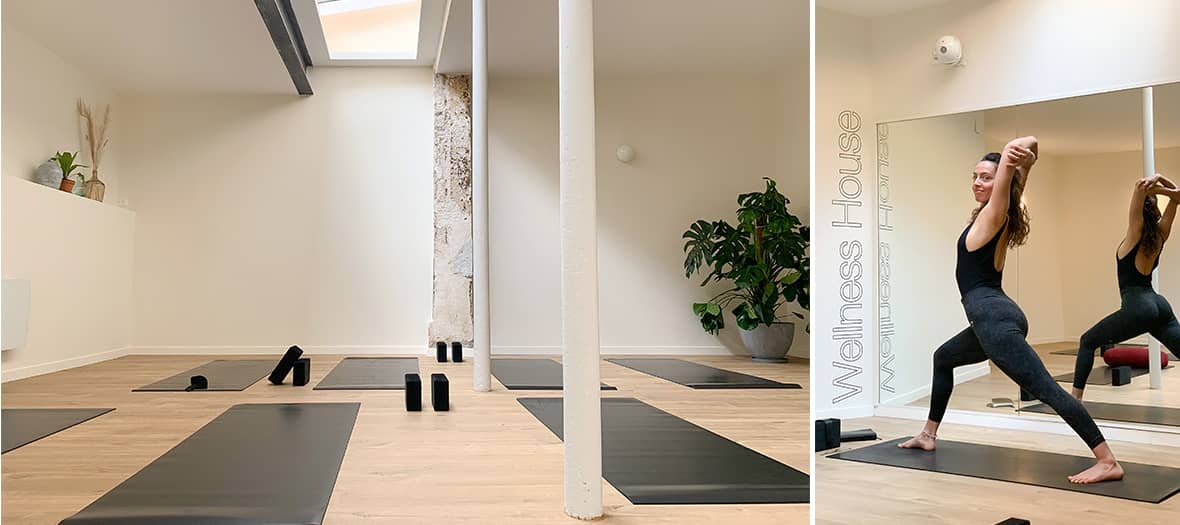 At the same time coffee shop , sports club and alternative medicine center , it is the spot where it is good to chill near Bonne Nouvelle . Incubated by two chic guys, Etienne Penhouët and Mathieu Magaud , this pure neighborhood gym boutique breaks the codes with its three-in-one concept and its resolutely friendly atmosphere.
The framework. A raw loft -style space with concrete floors, construction tables , tiles and giant green plants . The storefront coffee shop sells extra-fresh locavore products : freshly squeezed juices, superfood smoothies, hot morning banana bread … Top: the ecological commitment with water bottles that are filled at the counter and bulk products .
The experience to book. Yoga , bootcamp , Pilates , HIIT … There's something for everyone with two rooms, one bright overlooking an interior courtyard, the other in the basement equipped with the latest equipment. Not enough to bend the wellness game , you will tell us? Except that. Slowe displays real added value: a pool of practitioners who work permanently in two dedicated offices. Naturopath , facialist , lymphatic drainage , nutrition and personal development coaching , massage therapist … and even astrotherapy : no more running around town to take care of yourself.
Slowe Wellness House , 30 rue d'Enghien, Paris 10th. One lesson €28. Pack 10 lessons 220 €
The most visionary: Maison aïA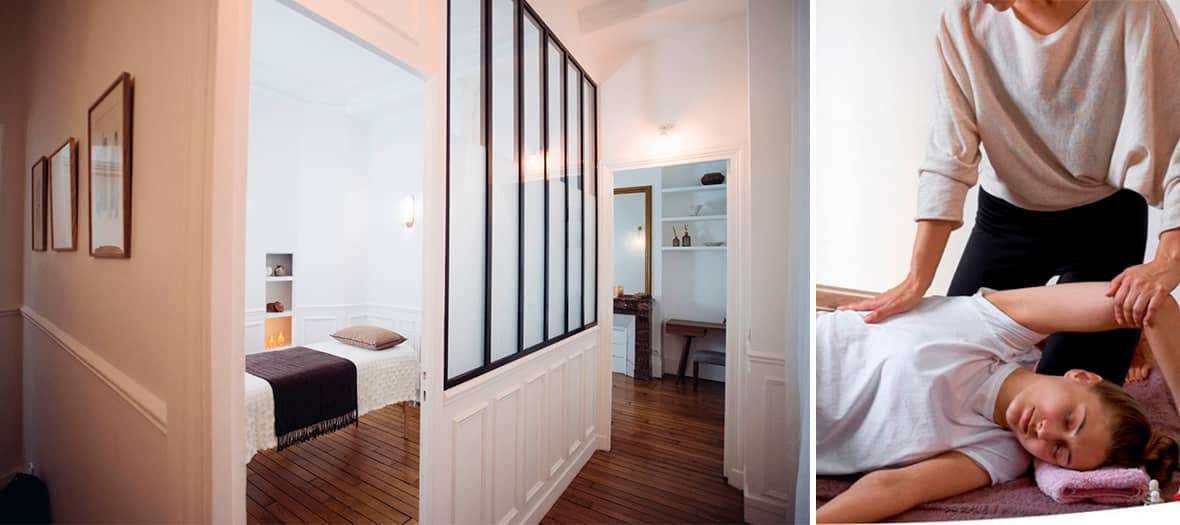 After having practiced solo for a long time, psychologist and hypnotherapist Peggy Benoist created Maison aïA in 2021, drawing inspiration from private clinics in Switzerland and the United States. Here, we treat the ailments of the soul and the body in a holistic approach that takes into account all the dimensions of the being. The founder has put together a team of about ten therapists in all fields: psychotherapist , art therapist , nutritionist , neurofeedback , yoga , facialist , reflexologist , addiction specialist , reiki and Thai massage , energy massage ... who work in synergy for your welfare.
The framework. A cozy space sheltered from prying eyes and urban bustle in the heart of the very chic 16th arrondissement . Decorated with taste and sobriety, the place houses treatment and consultation cabins in a confidential atmosphere that invites introspection .
The experience to book. The integrative course over three to six months. Or support from A to Z with a referring therapist who books all your treatments for you and ensures follow-up with other practitioners. A #lifechanging support that combines brief therapy, coaching , alternative medicine and nutrition to unlock a professional or personal problem.
Maison aïA , 60 rue de la Faisanderie, Paris 16th. Integrative course from €1250.
Also discover The new yoga hubs that are making the buzz and Ho Karan, the hemp temple that is opening in the Marais