The spirit. A tiny hotel of 18 rooms, all unique, launched by the hot Moussié team (Le Barbès, Jeannette & co, that's them). Imagine a typically Parisian mini-building on a small pedestrian place, transformed into a friend's house where all the socialites coming through Paris set down their designer luggage (Garance Doré has made it her second home). A cocotte spirit, with Arts Deco touches; vintage objects, amazing fabrics and lamps signed House of Hackney, the ultra trendy decorating label in London. And of course the restaurant and heated terrace favoured by inside-track (https://www.doitinparis.com/fr/hotel-providence-le-nouveau-phenomene-branche-20081)
The room to book. While the suite with its incredible bathroom is an absolute must, the Mini is also very appealing for love birds : a very cosy bed in a red velvet cocoon. Just like in a film set!
Hello, room-service ? Plates to share such as country bread toasts with black truffle (19€), a perfect cheese platter (15€) or a smoked eel foie gras (16€). If you are a loner: go for the bruschetta of mackerel (16€) or the tuna belly in gravlax, cucumber and Granny Smith with curry oil (17€).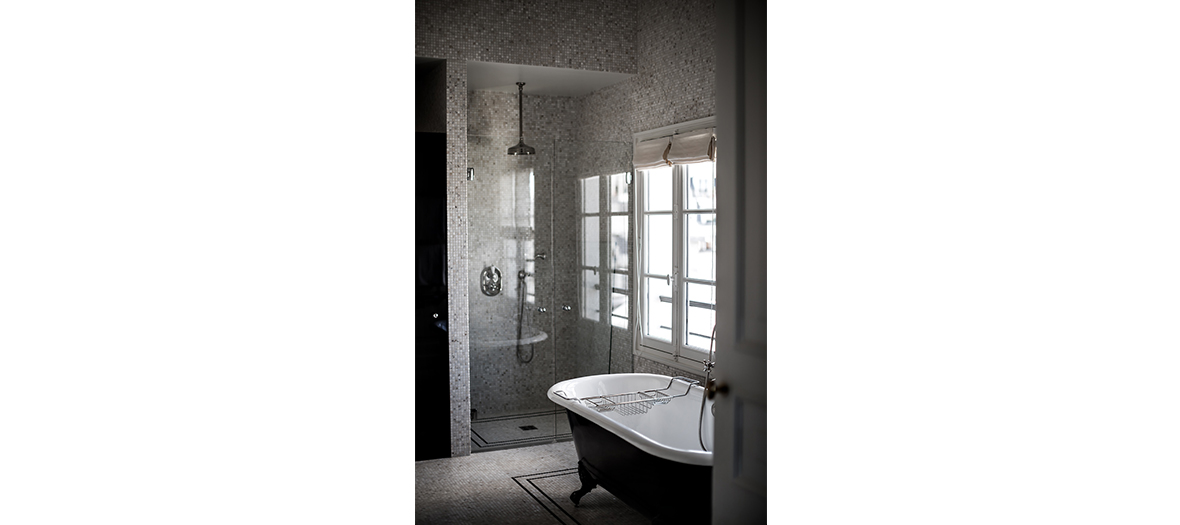 The added touch : a small cocktails bar  with all the trimmings (ice cubes, lemon, fresh mint, bitters, a fab shaker in shiny copper)... in each room with a list of DIY cocktails. You almost feel like Lord Brett Sinclair in The Persuaders. The ultimate in terms of style.
Room starting at 190€.
Also discover the Hotel Grand Powers, a very unfussy 5 star.
© Benoït Linero