You thought the golden triangle was reserved for the Kardashian clan as well as other show off and super wealthy consorts? Not exactly. This upscale district in the back of the Champs-Élyséesshelters real nuggets, such as the Hôtel Grand Powers, the new stylish venue wooing Parisians. We allowed ourselves to be charmed.
It's will appeal to Parisians!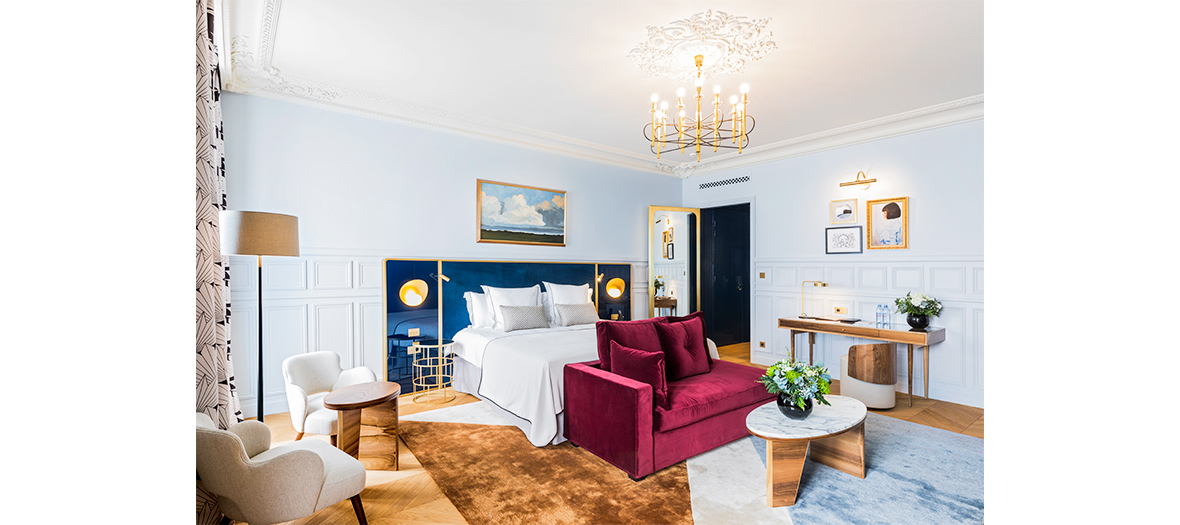 Chic but not snobby, instagramable but not bling, Grand Powers distillates coolness in an area often considered inaccessible for the layperson. Inaugurated officially last January, the 5 star hotel wagers on a feminine, warm, colourful universe, not at all uptight.
Demonstration in the 50 rooms whose Haussmann architecture cohabits with eclectic decorating styles: wooden parquet floors with point de Hongrie pattern, Art Deco headboard and lighting fixtures, made-to-measure armchairs of the 50's Scandinavian period, contemporary chandeliers, Napoléon III mirrors, fireplace in sculpted marble, mix of motifs, vibrant colours and bow windows featuring postcard views of Paris… A clever mix of genres that is creating the buzz.
Café 52: the dining room in keeping with the times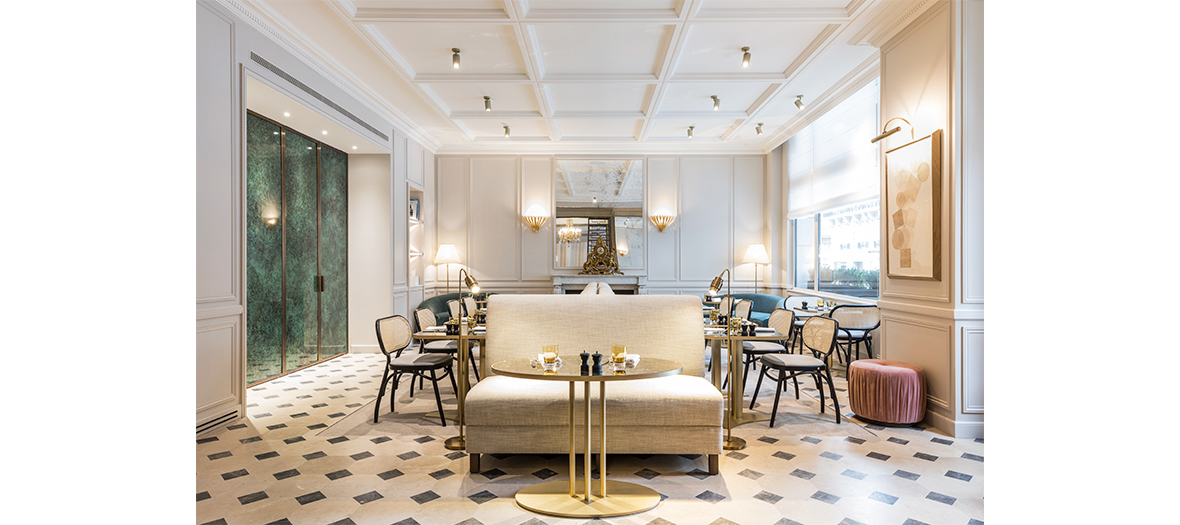 For once a hotel restaurant is visible from the street, don't be shy, walk in! Café 52 is a superb condensation of the Pinterest posts: caned chairs, arty-bucolic bouquets by Debeaulieu, large speckled mirror, checkerboard floor.
A very pleasant setting to come enjoy a timeless club sandwich (€26), a poke bowl (€26) or tasty dim sum (€18) with a detox juice (€16). In the afternoon, sit down around a pastry labeled Christophe Michalak (€16).
Relaxation at the spa and yoga classes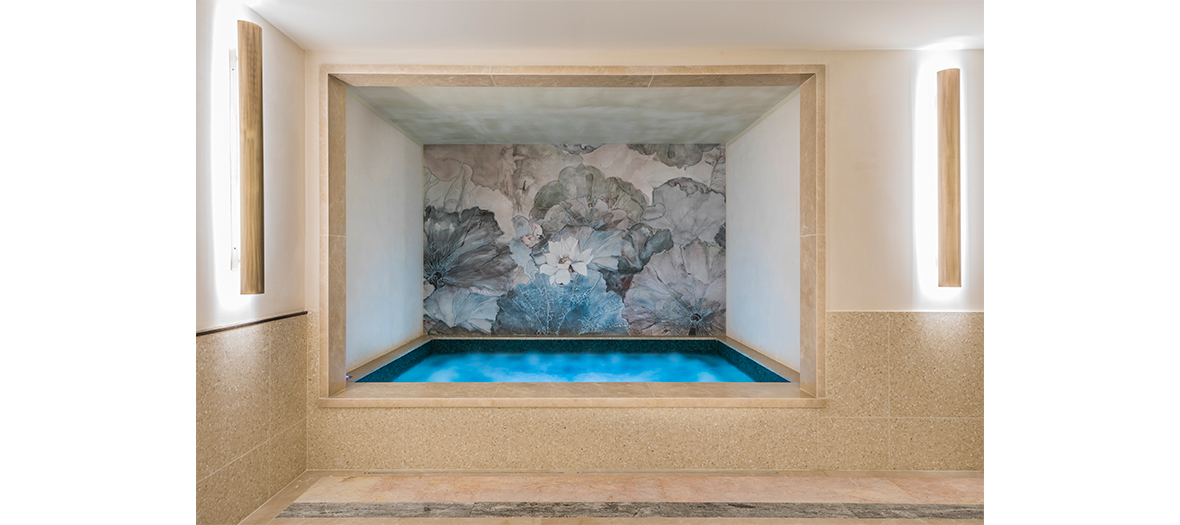 Cool, the Thala spa is not just reserved for the clients of the hotel. For €80 a day, you can come enjoy the sauna, the Scandinavian hammam and waddle in the fab jacuzzi #MyLifeasaMillioniare. In the mood to be pampered? Dermalogica® ensures treatment in private cabins (starting at €110).
And one Friday per month, le Tigre transforms its largest hotel suite into a yoga studio for an exclusive course of 10 persons max, followed by a healthy breakfast (sign up for €75. Next dates on Friday the 24th of May and the 24th of June 2019). A successful seduction operation.
Also check out 9Confidentieland Hôtel Fauchon and Hôtel Bowmann.