We had never pampered him so much! The kitty has been the center of attention since the revelations about the harmful components of certain periodic tampons and the coming out of the clitoris . Overview of these new responsible French brands that are shaking up the female intimate hygiene sector .
The lip balm ... for the vulva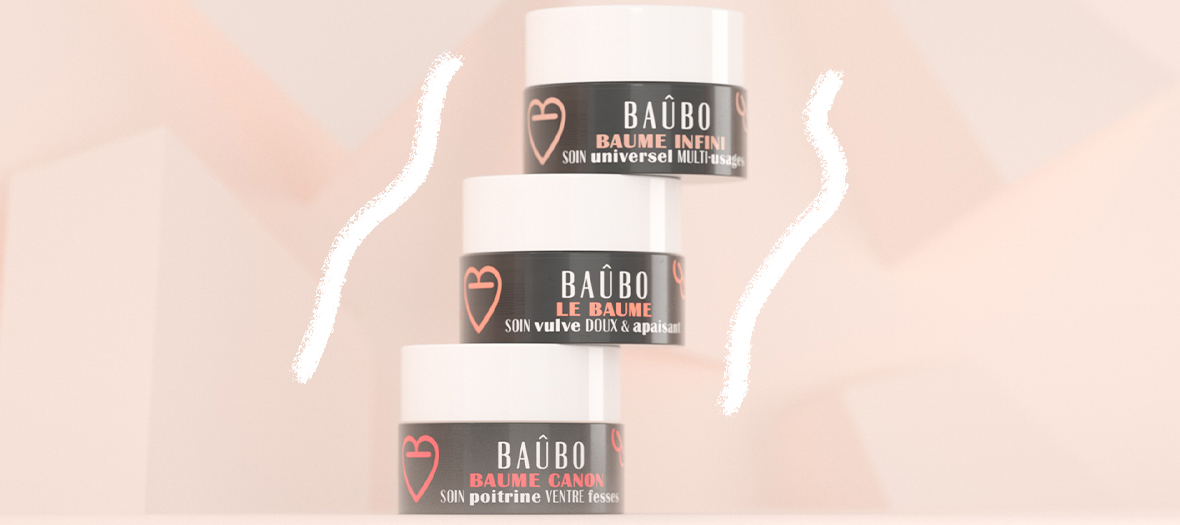 For who ? Those who wear moulax pants, those who have an intense sex life and more generally all those who are prone to small vulvar itching.
Zoom on: the idea germinated following a romantic encounter. Bethsabée Krivoshey , ex-sex journalist for Glamor and Vanity Fair, cannot find a clean skin care product that soothes after love. Neither one nor two, with her friend Cécilia Capece , they create Baûbo , a balm for the vulva 100% natural and organic, composed of vegetable oils (coconut, avocado, jojoba), which instantly softens and calms small sensations of discomfort. . A cuddly toy made in France , tested under dermatological and gynecological control.
The plus: the two entrepreneurs have developed new moisturizing care formulas for the whole body.
On sale on baubo.fr and at Galeries Lafayette des Champs Elysées. 45 €.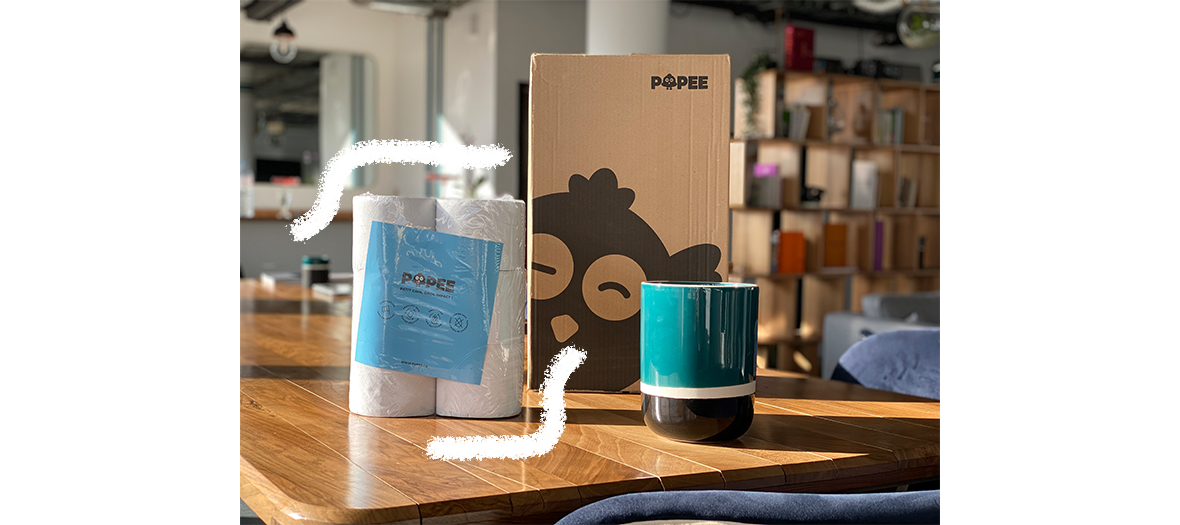 For who ? A woman uses an average of 40 meters of toilet paper per month, compared to 30 meters for a man. Failing to achieve equality between men and women in the toilets, we might as well wipe ourselves with a sheet that respects our privacy and the planet.
Zoom on: Popee , the new eco-friendly roller, made in France and without toxic products which puts the other brands of PQ KO With him , no tree is slaughtered to end up at the bottom of the bowl. Popee recycles paper from office baskets collected from Normandy and Breton companies, transformed into toilet paper in a factory located in Normandy. Cheeky!
Most ? With the subscription, the anxiety of "there is no more paper" is over, the chick brand delivers your stock of rolls each month in recycled cardboard packaging #zeroplastic.
More info on popee.co € 16.90 / month for two people.
The toy that muscles the perineum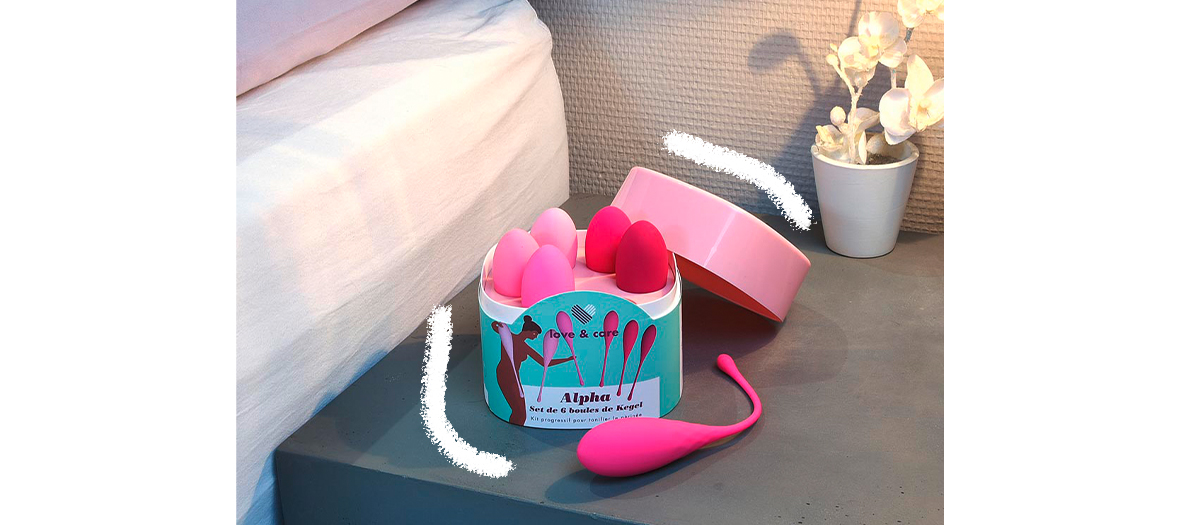 For who ? Stop preconceived ideas, perineum training is not reserved for young mothers. This poorly understood muscle is also a source of pleasure. Come on, we're training!
Zoom on: geisha balls and Kegel balls branded Love & Care , the new brand created by the founder of Passage du Désir. How it works ? Once the accessory is inserted into the vagina, contract the perineum to prevent it from escaping! During this time, you can of course go about your business. If you lock properly, no one will know. Allow 30 minutes of training per week for a toned perineum.
Most ? Vegan condoms and lubricants, menstrual cups, organic massage oils, this specialized concept store provides you with its latest finds in two clicks.
More info on loveandcare.fr . Kegel balls € 59.
Organic tampons delivered to your home every month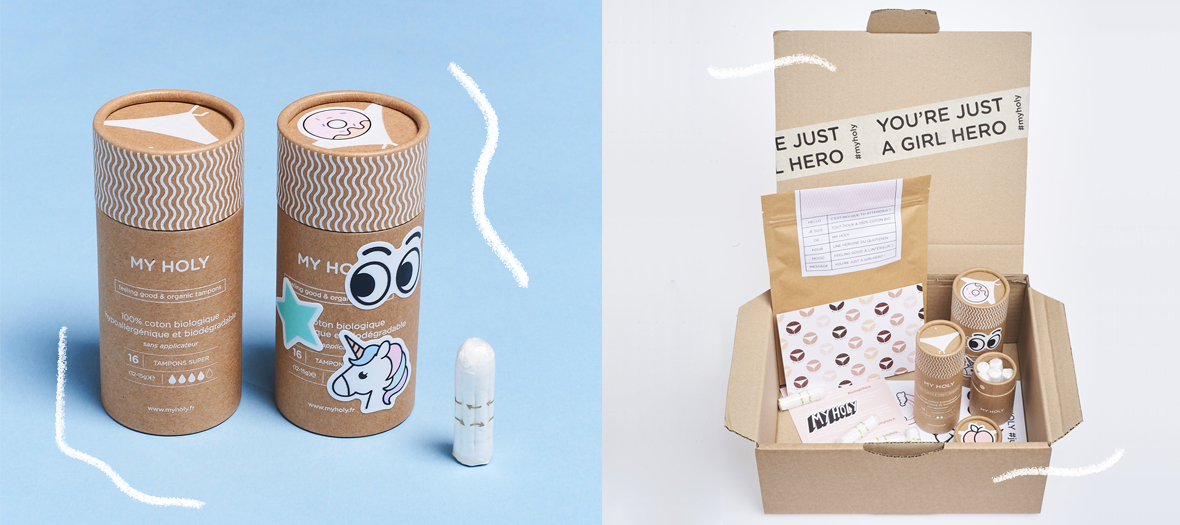 For who ? Those who are always stranded for tampons when their period arrives. Oops!
Zoom on: with My Holy , your stock of 16 100% organic cotton tampons without applicator arrives directly in your mailbox. A nice package delivered to your home for 5 € / month all round. You just have to choose the absorbance level, the frequency (every one, two or three months). In two clicks, you are subscribed, no need to think about it anymore.
The plus: the start-up does not intend to stop there. After absorbent panties and menstrual cups , My Holy is about to release the tampons with applicator. Everything is guaranteed without chemicals and made in Spain.
The refill of tampons without applicator, 5 € / month. More info on myholy.fr
Glam and sexy menstrual panties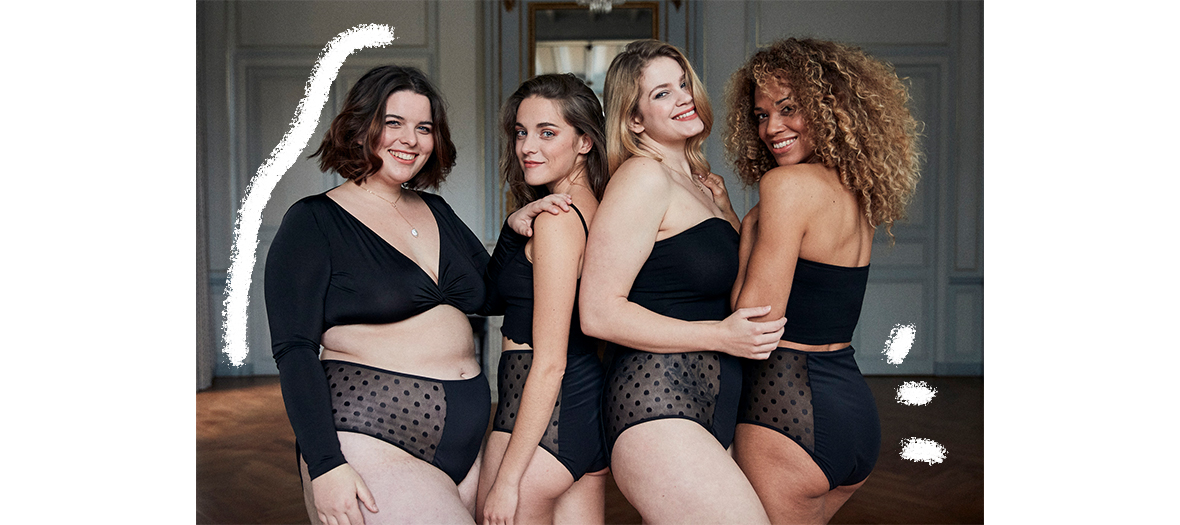 For who ? Those who forget to change their protection regularly during the day.
Zoom on: Rejeanne period panties worthy of the great lingerie houses. With their refined lace or satin details, it is impossible to imagine that these terribly sexy underwear have integrated protection. Bluff guaranteed in front of your boyfriend or in the gym locker room. And yet, their absorption is equivalent to that of one to four tampons depending on the model for 12 hours of tranquility. Phew, after use, they go into the machine.
Most ? By buying panties, you make a BA For each panties purchased, Rejeanne donates part of the profits to an association supporting women.
On sale on rejeanne-underwear.com , at Bon Marché and in around a hundred Darjeeling stores. C ulotte from € 39.
Very stylish washable sanitary napkins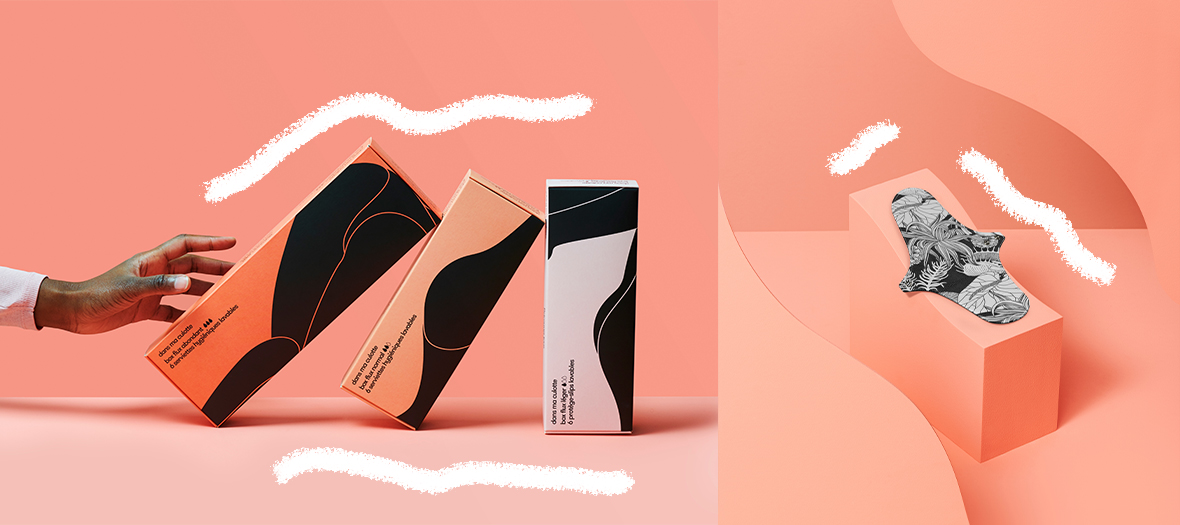 For who ? Those who want to save the planet by stopping throwing their towels!
Focus on: panty protectors and washable pads designated by In my panties. Forget the layered effect, here the certified organic cotton protectors display resolutely trendy colorful prints created especially by the brand (graphic, floral, boat or shell patterns), which have nothing to envy to the fabrics of the trendy labels of ready to wear. In my panties I also thought of carrying pouches to carry around his towels incognito. For washing, it's easy. After pre-washing in lukewarm water with detergent or soap, they are machine washed up to 60 degrees. Their lifespan? 200 washes, or 3 years.
The plus: the brand offers a complete range of eco-designed alternative periodic protections : menstrual cups, organic tampons and soon absorbent panties.
More info on dansmaculotte.com Washable sanitary napkin 17 €.

Also find the coconut method for a sure orgasm and the sexo trend of dry humping .