Cara, Gigi and Kendall can take a running jump! Long before their time, there was Elisabeth de Caraman-Chimay aka Comtesse de Greffulhe.
This aristocrat, who mesmerized Marcel Proust himself, was THE socialite in vogue at the end of the 19th century and the beginning of the 20th century. A phenomenon! She was said to be the most beautiful woman in Paris.
Palais Galliera is opening the doors of her impressive wardrobe. Day dresses, evening dresses, interior robes, garden-party outfits, in short, each occasion was  pretext for a special order and fittings at the leading couture houses (Worth, Lanvin, Nina Ricci…). You will discover here fifty of her most outstanding outfits.
For the small story, she is the one who inspired the character of the Duchesse de Guermantes for In search of lost time.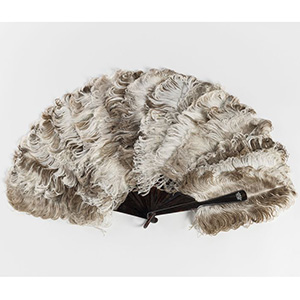 © Julien Vidal / Galliera / Roger-Viollet
La Mode retrouvée, The treasure dresses of Countess Greffulhe, from the 7th of November 2015 to the 20th of March 2016. Full rate 8€.
© Nadar / Galliera / Roger-Viollet