Molière (well deserved) for best comedy, it is THE show that was successful before confinement with the duo Isabelle Carré / Bernard Campan . Last theatrical jewel of Ivan Calbérac ( The Student and Monsieur Henri , Venice is not in Italy , it is him), La Dégustation finally returns to the stage of the Renaissance. The opportunity to find the cinema couple that we had already adored in Remembering beautiful things ...
In short, the story of a gruff wine merchant for whom only good wine (even early in the morning) is able to give life back a taste. One day, Hortense, almost an old-fashioned girl, walks into her shop to register for a tasting workshop .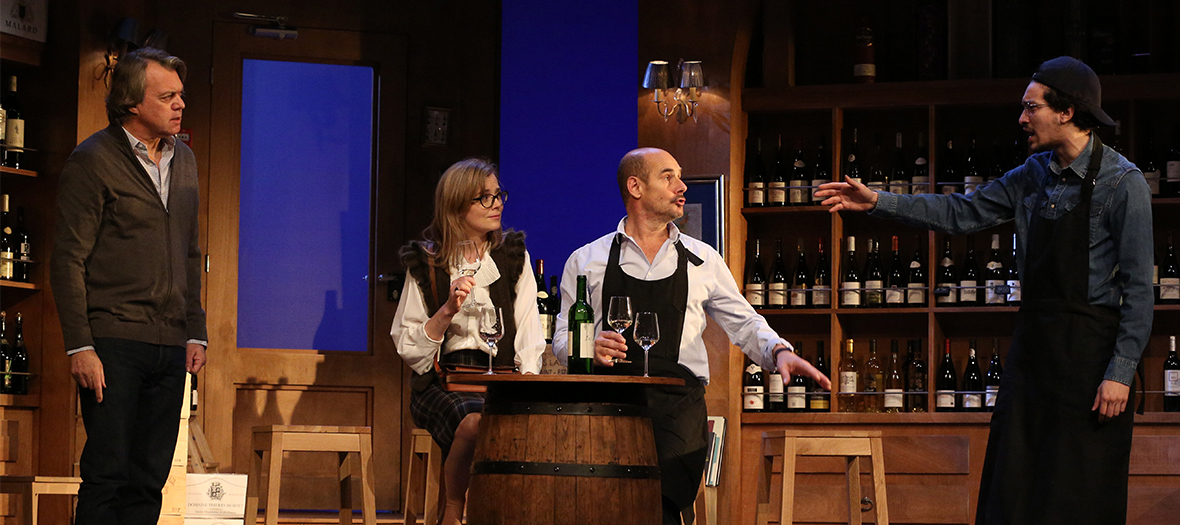 Normal, this catho tra-tra had a soft spot for the last mass wine . A nearby burglary attempt and meeting a pathetic but endearing delinquent will bring them together.
Why you absolutely have to go
Beyond the irresistible love duo Carré / Campan, La Dégustation scrolls through the crisp supporting roles, between the doctor who is chickweed for his clearly alcoholic patient (hilarious Olivier Claverie ), the neighbor bookseller all in heaviness when it is about seduction ( Eric Viellard ) and the youngster on parole who regularly comes to check if the two have " caught up " ( Mounir Amamra ).
As a bonus, as always with Ivan Calbérac , we tackle social issues such as professional reintegration and assisted reproduction , always with finesse and with this scathing humor to the taste of coming back to it. A real success.
From September 29, Tuesday to Saturday at 9 p.m., Saturday and Sunday mornings at 4.30 p.m. From € 15, reservations on www.aparteweb.com
Also discover the best exhibitions in Paris and Kev Adams' fridge comedy club .