For whom? Hyper nervous Parisiennes.
The pitch: An amazing course orchestrated by Haifa Fay, world champion of Thai boxing 2012. Start with the warm-up of all self respecting boxers: jump rope, rhythmic series of technical movements (direct, uppercut, kick, knee) before moving on to mini combats as a twosome. Finish with an intermina(aaaaaa)ble session  of abs followed by some stretching. You come out totally calmed down and a boosted morale!
Tops who attend: Adriana Lima, Karlie Kloss, Rosie Huntington-Whiteley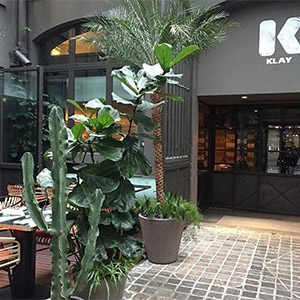 © le_klay
Where and when? Klay every Sunday from noon to 1:30pm. Entrance by subscription. Al the info on www.klay.fr
The alternative? Courses by the hour: Cardio Box at Must Institute. 39 € per course with a card of 10 credits.
Also find the post-holidays do-do list