We knew Diane Ducret for her famous best-sellers – Femmes de Dictateurs – in which she unveils the fascinating portraits of the ladies in the lives of Hitler, Perón or Mussolini...
Hard not to begin by describing this oustanding writer, who has the cold beauty of Diane Kruger, a writing style worthy of Colette and humanistic intelligence...
In this autobiographical novel, Enaid­—the anagram of Diane— recalls, with clever tragicomic mix, a story that that seems to come straight out of a fiction. Everything begins in a very ordinary way. A successful and pretty 30-year-old writer, is dropped by the guy she's been going out with for a few months…
The story that follows, is a slew of ordeals that go way beyond Murphy's Law, allowing Enaid  to make fun of herself…  "Everything that could go wrong will be even worse than could be humanly anticipated." Welcome in the very new-age adventures of a woman, who accepts to meet all the adversities with baffling optimism …
Enaid is a little girl, abandoned by her mother, a night dancer, fanciful and ill-adapted to live with a child. She discovers that her adoptive parents, "old school" antique dealers, are in fact her paternal grandparents. A sports animator, marvellous older brother, suffering from AIDS. And in her teens, a horseback accident makes her a handicapped woman …
Amongst the episodes of her "sentimental education", Diane Ducret also manages to recall with a wonderful self-deprecatory sense her liaison with a violent man, literally capable of beating her up … Can you get over it? Yes. Because the best way of walking is like the pink flamingo. Imperfect, but resilient.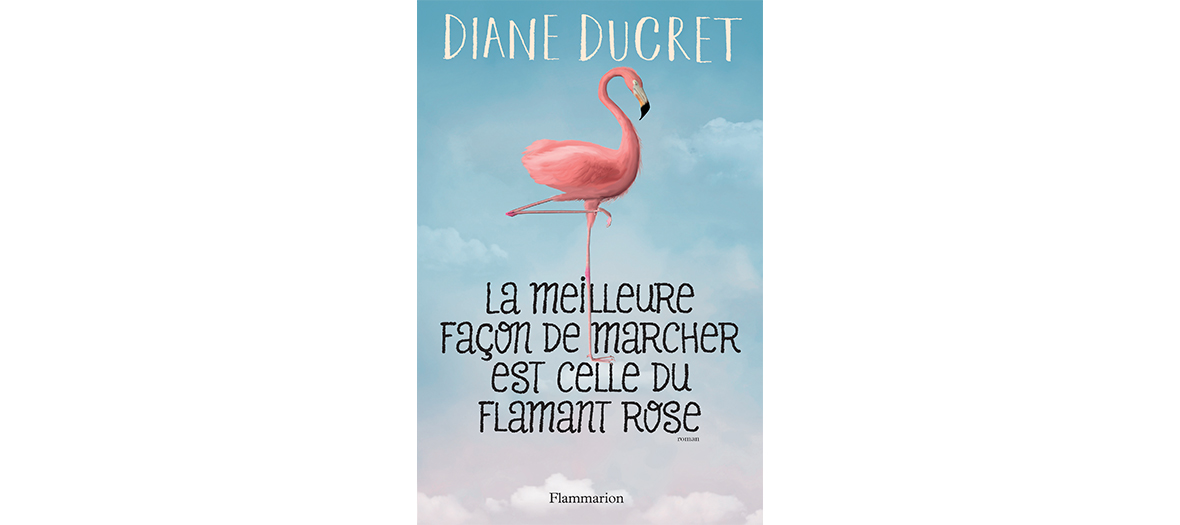 La meilleure façon de marcher est celle du flamant rose by Diane Ducret (Flammarion, 200 pages, €19.90).
Also discover Diane Ducret's interview and the romanesques suites to read immediately.