Nabbed from your man's closet, worn like a dress on the beach, tied above the belly button with a high waist pair of shorts, the shirt is the cameleon piece of the Parisienne's wardrobe.
With a peppy print, embroidered, in a stylish pyjama top version, striped or with puff sleeves, the famous shirt is multi-faceted. Discover our selection of the most handsome specimens to start off the season with panache
In Pyjama Party mode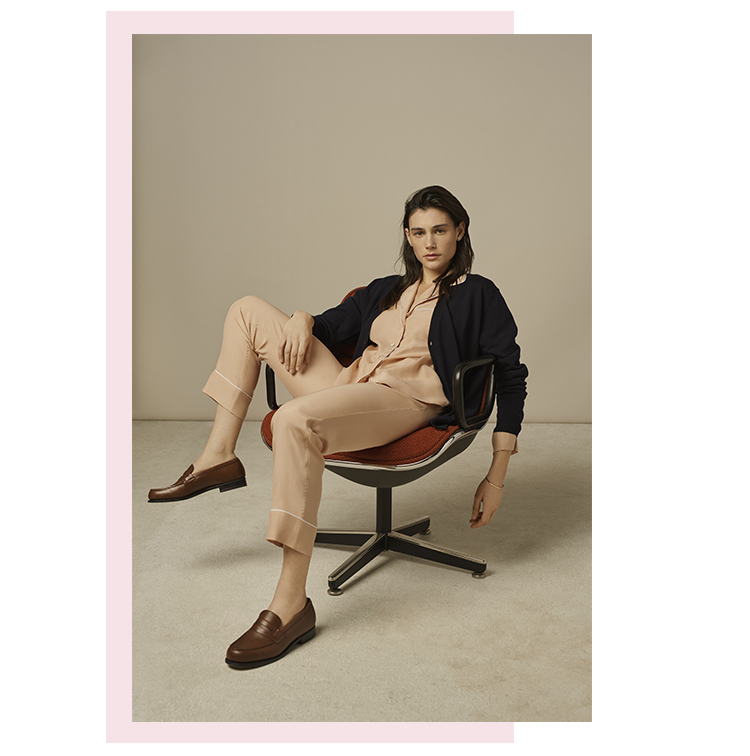 Figaret, €195 available in April
The iconic temple of shirts, Figaret reinvents the city pyjama. The look "just fell out of bed", is the new chic
A classy print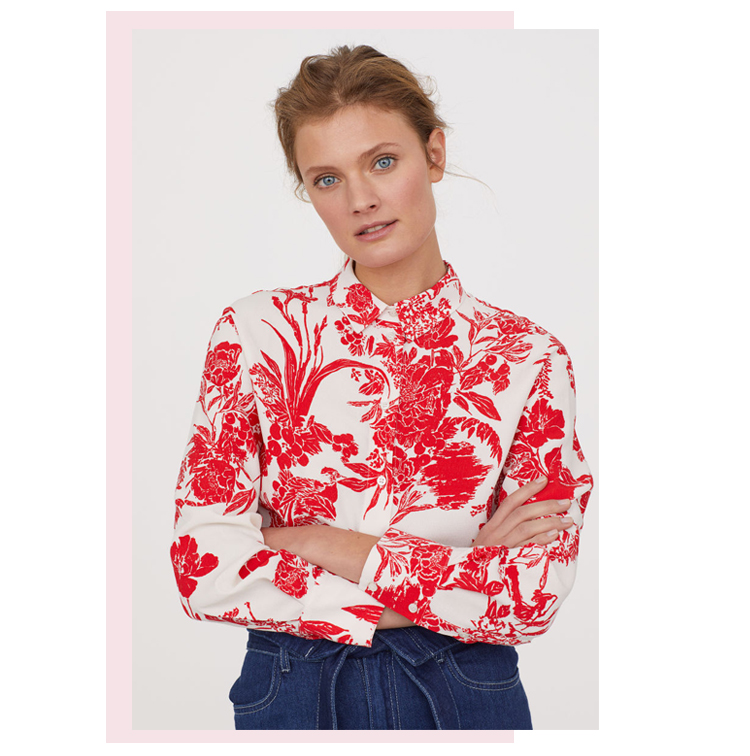 H&M, €39.99
The fashion asset that does the job when everything else goes by the wayside? The coulourful shirt with a XXL print, to pimp a jean/baskets look in a jiffy.
Little Miss Sunshine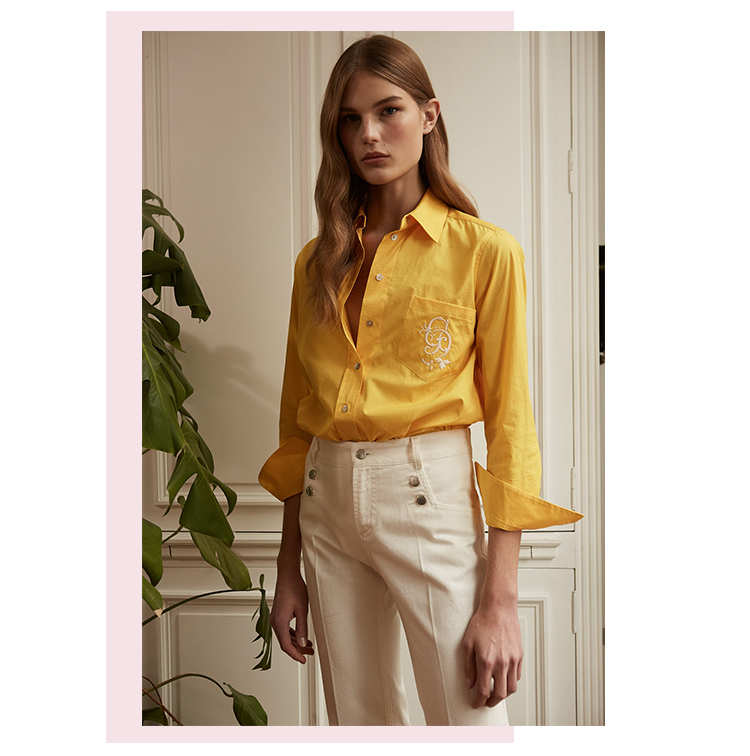 Gerard Darel, decliate cotton, the yellow colour is available in April €145
Hello, the sun is shining strong ! Darel signs a yellow shirt that makes us feel like spending long hours at a café terrace, sipping a lemonade.
The theatrical sleeve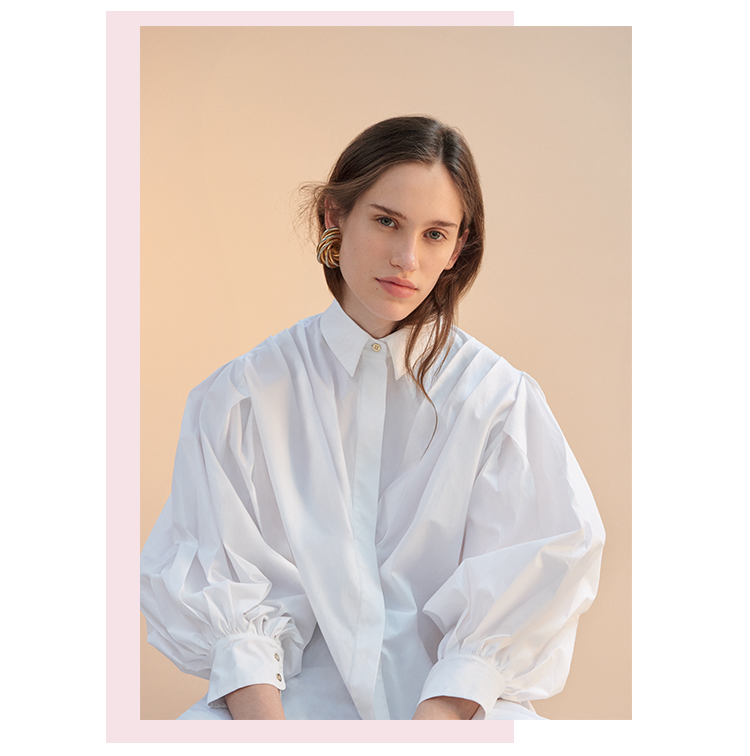 Hanane, €513
The white puffy shirt worn with an XXL earring is a must this season. Hanane Hotait signs this little white buttoned cloud that is both resolutely 80's and ultra modern.
Basic. Simple.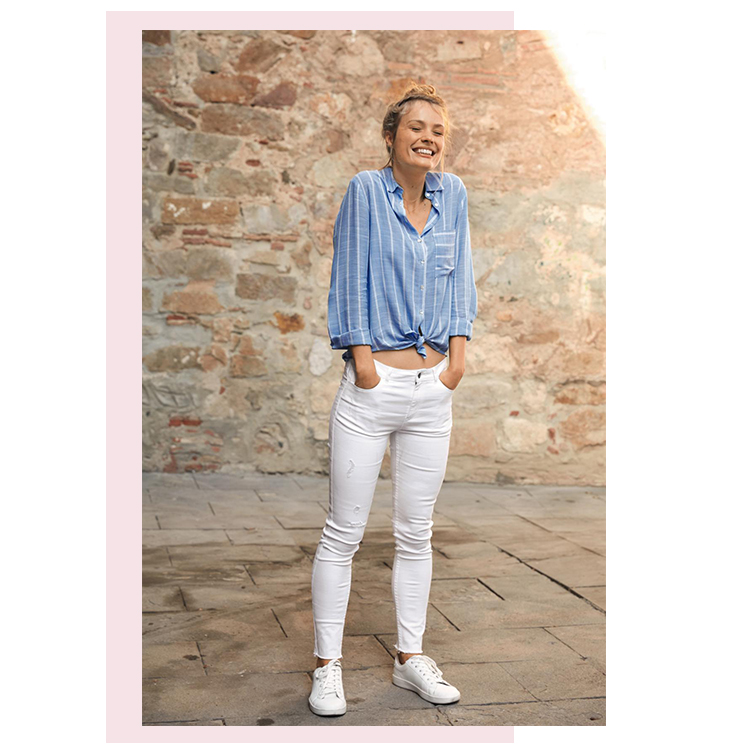 Kiabi, €15
With denim shorts, a skirt or a white pair of pants, this multi-occasion striped shirt offers a wide number of alluring combos at a mini price.
An easy-going shirt !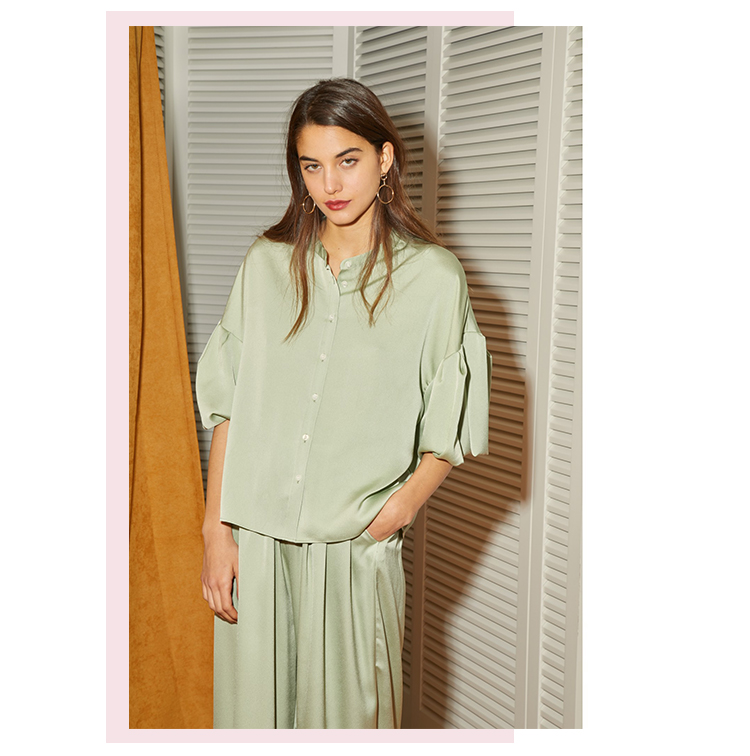 Maison Père, €240
Play the relaxed look with this balloon-sleeve shirt. Or how to give your silhouette an airy and vaporous style.
Become the queen of hearts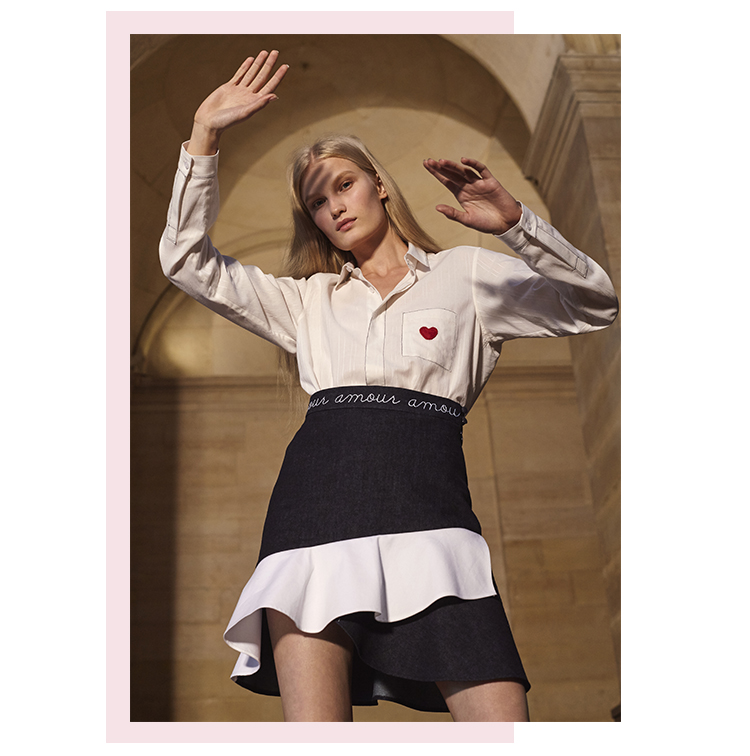 Côme,
The irresistible romantic look, reinvented by Côme, with a shirt featuring a heart embroidered on its front pocket. The winning detail.
Summer is going to be hot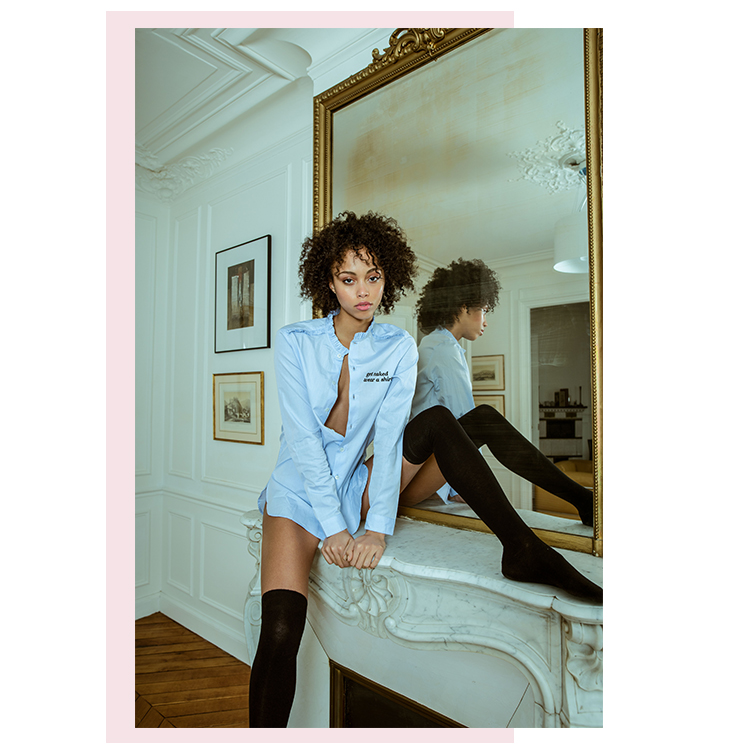 Marie Marot, 180 € (available on e-shop starting mid-April)
As the Marie Marot woman says it so well through her shirt embroideries : "Get Naked - wear a shirt". And what if that were happiness ?
Ciao Bella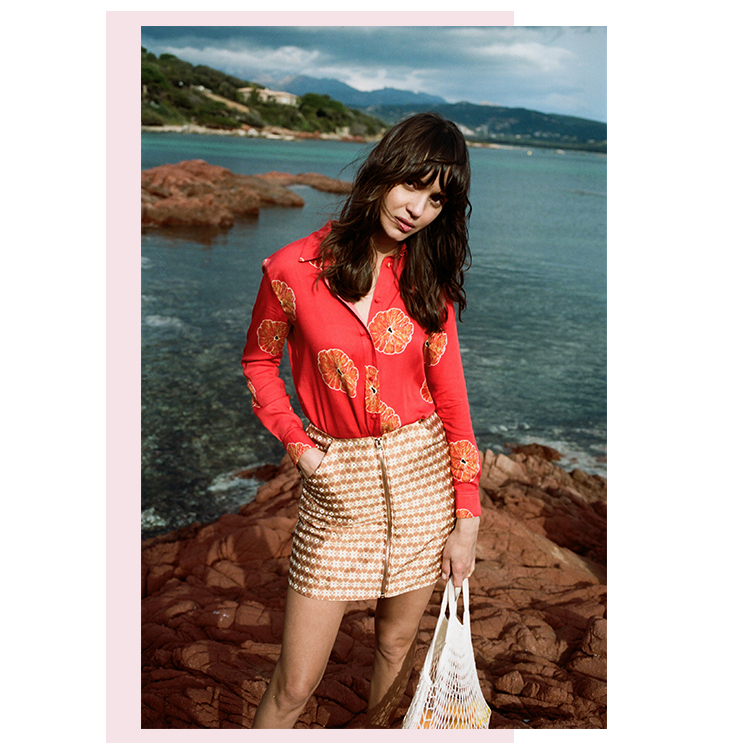 Soi Paris, €95
A super vitamin grapefruit print enhanced by a high waist skirt, makes you want to bite into the forbidden fruit with style… The ideal accessory: a mesh shopping bag, dear to Céline and that comes in a wide array of choices.
The glowing denim effect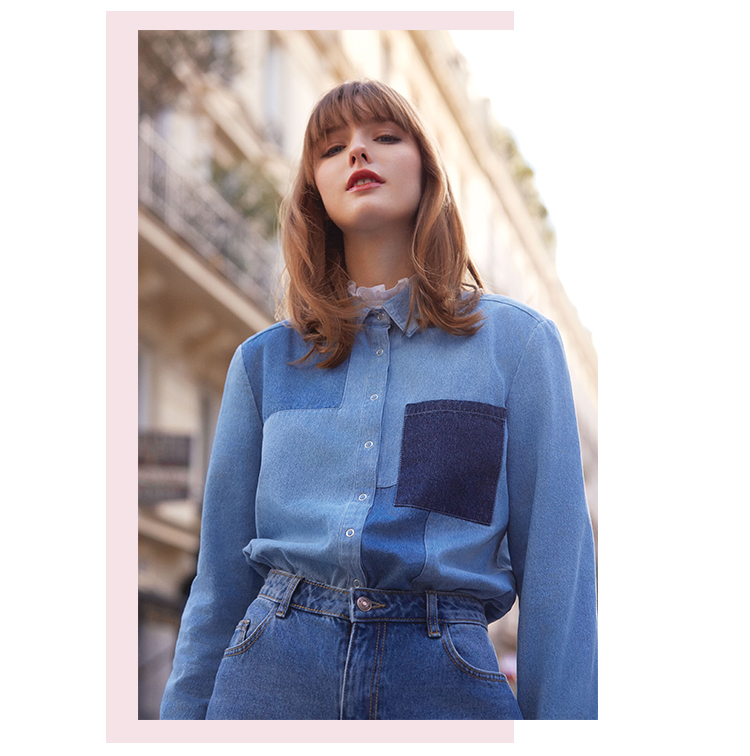 Pimkie, on sale at €13
Pimkie takes the lead with this denim shirt featuring a patches that convey a rock side, especially when worn as a total look.
Also discover "How to be stylish on the job" and "10 bombers blousons to reveal the bombshell inside you"