To alleviate pressure this summer and boost our meter with positive attitude, we treat ourselves to small gourmet luxuries. Zoom on our three favourite ones: the hot food tips of Parisiennes.
The Summer vegetable basket of Alain Passard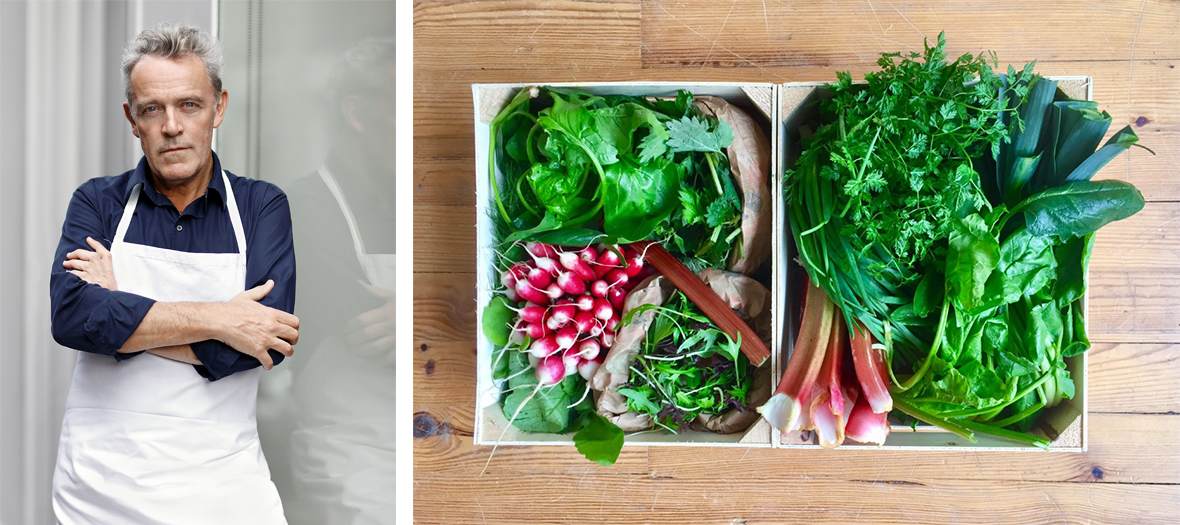 ©Douglas-McWall.
Is your dream to have a little bit of Alain Passard in your kitchen? Well, the good news is that the 3-star "veggie" guru chef of L'Arpège, has just launched the season of summer vegetable baskets!
All these haute couture vegetables, presented in his high-end restaurant, are collected by the very best gardeners in his own vegetable garden, with as only treatment, plant macerations, directly from the Sarthe, in the Eure and facing Mont Saint Michel. Each day, the production is directly sent to L'Arpège. In short: la crème de la crème...
The nec plus ultra of snobbism, he is also offering to Parisiennes access to vegetables ever day. Just order your basket directly from the restaurant—filled with a dozen different varieties of vegetables.
Even better than stopping at your green-grocers: drop by Arpège to collect your market order! You said chic?
The ultimate kids version? The baby basket, filled only with vegetables to be mashed, in order for little ones to discover a taste of good things—starting right at the crib!
The gardeners put together three sizes of baskets, this week: the Simple Basket (3,5 to 5kg - €40) and the Double Basket (6,5 to 8kg - €60) and the famous Baby Basket (3,5 to 5kg - €40). www.alain-passard.com
The collab with taste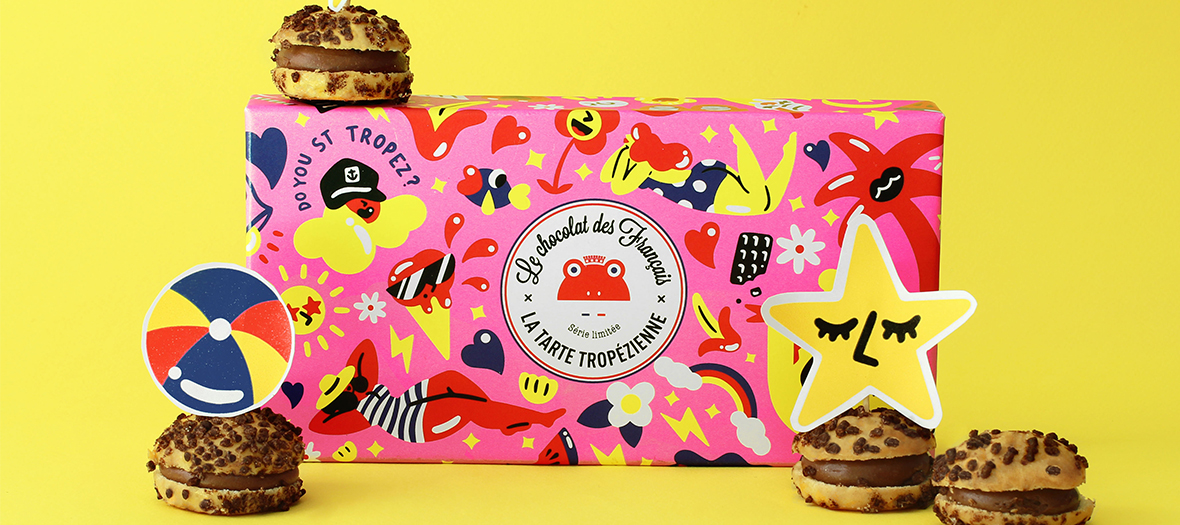 When the most famous tart of the Riviera, aka La Tarte Tropézienne, meets Chocolat des Français, the result is a flashy coloured kit with watermelons, where a pin-up in a bathing suit and a sexy biker are featured in party mood (by the talented illustrator Marylou Faure). As for the inside, it contains: tropézienne tidbits boosted with 72 %, light and delicious black chocolate ! As beautiful as it is delicious: a real small luxury!

Baby Trop' x le Chocolat des Français kit, 8 tidbits €15
The Uber of stylish cocktails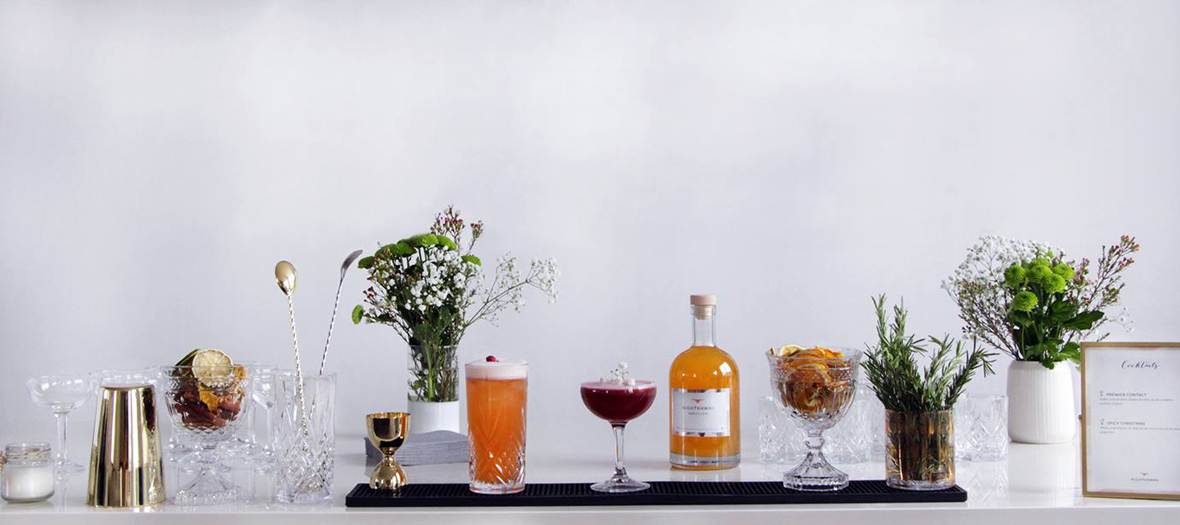 Tired of drinking rosé? In the mood to celebrate an event with fresh cocktails concocted by pros? Nighthawks—we have named THE delivery specialist all over Paris (in 30 minutes)— is offering to refresh you with delicious fruity cocktails.
How does it work ? Depending on the specialities (rum, vodka, vermouth…) of the 20 establishments participating in this adventure, the site offers you customized cocktails. Special crush for the Nightpack "Chic pack" for 10 guests (Vodka, syrup of kiwi, elderflower cordial, pressed lemon juice, fresh cucumber juice)
We adore: the pretty show-off bottles and the ice-cubes supplied (no more refrigerator war)!
Cocktail starting at €11 € per person on the Nighthawks site
Also discover the healthy buzzing drink.