You already know her for her best-sellers like The perfume of happiness is stronger in the rain or It's high time to rekindle the stars ...
Virginie Grimaldi is the novelist that Parisiennes are snapping up on. Since her first novel, the one who rocks our holidays with her funny and heartwarming stories has already won over more than a million readers. Good news, his last born, When our memories will come to dance , is no exception to the rule. We explain to you why this novel will do you good ...
The story of a bunch of friends
Who hasn't shared childhood memories with a bunch of friends? By moving to Impasse des Colibris at the age of 20, Marceline , the narrator of the story, struggles to occupy her days. Just married to Anatole , a man with little presence, the young woman learns the pleasures of life thanks to some rather welcoming neighbors .
Sixty-three years later, the six survivors of this gang gang up against the mayor of the town ... Did you like the film Les petits mouchoirs by Guillaume Canet ? You will love to infiltrate the zany and sparkling memories of these colorful characters.
Characters who deposit
Call them octogenials . As the name suggests, Anatole , Marius , Marceline , Gustave , Joséphine and Rosalie are not in their first summer. Unworthy grandparents, we love it! Especially in a tasty version of The Hangover with white hair ...
True political dissidents , the gang is ready to do anything to derail the power games that revolt them, even if it means making a big mess and leading a Western- style revolt in their own way: belly dancing to the mayor, climbing a gigantic crane ... All shots are allowed.
A real comedy to read
Virginie Grimaldi's weapon of massive seduction is her share of absolutely cult and hilarious lines worthy of Woody Allen , which keep us coming back every time. And his latest novel does not cut it.
In addition to the crazy story of immense freshness, it is his style and his sense of the scenario that makes the extraordinary touch of this writer.
Like this scene where Joséphine , thinking of having a bang (but having forgotten her vertigo), decides to climb to the top of a crane, " her arms wrapped around a rung of the ladder, only dressed in a fuchsia leotard ".
Or this moment when Marceline , victim of blackouts, sprinkles tear gas on her grandson who has been living with her for several days ... A jubilant novel that we can already see on the big screen!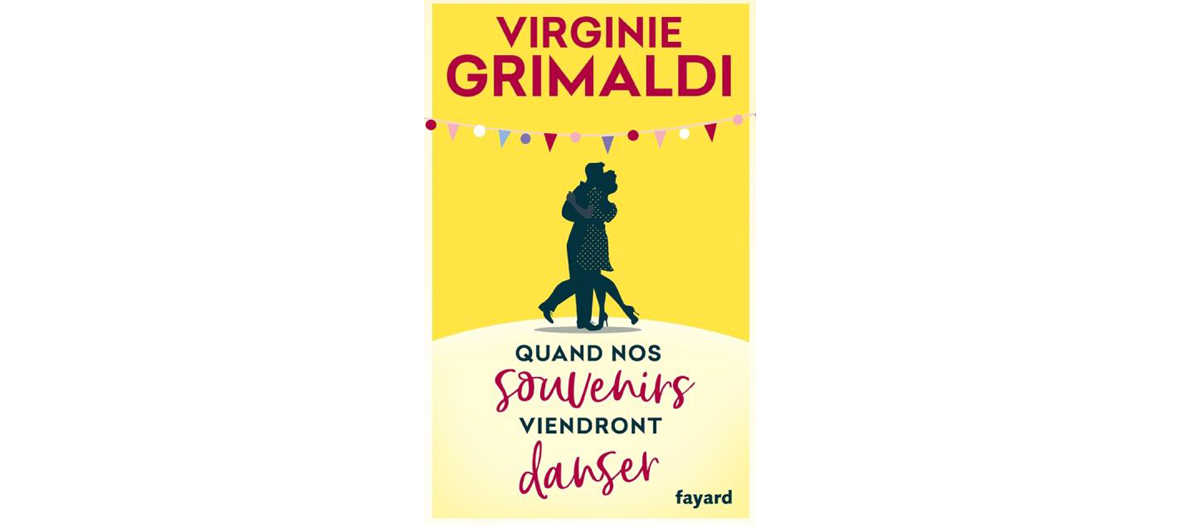 When our memories come to dance , Virginie Grimaldi, Fayard, € 18.50

Also discover The novel that will give you a smile and The series that talks about rules without taboos