We have good news for Parisiennes obsessed by their complexion. FOREO, the Swedish brand, always goes a step further with its incredible high-tech accessories.
It's quite obvious: when you do sports, your complexion is enhanced … Except that perspiration obstructs the pores of the skin and does not give the doll-face complexion we deserve.
Whether you are an addict of your yoga mat or a confirmed boxer, we have found the ideal accessory to show off a superb glow and a truly fresh allure.
The great solution is the latest LUNA mini 3 brush to slip in your gym bag. Its magical powers? Ultra-soft nubs in silicone that eliminate the sebum, fine particles fines and dead cells, even for sensitive skins—all with 8 000 T-Sonic pulsations per minute and with intensities.
1 minute flat for a doll-face complexion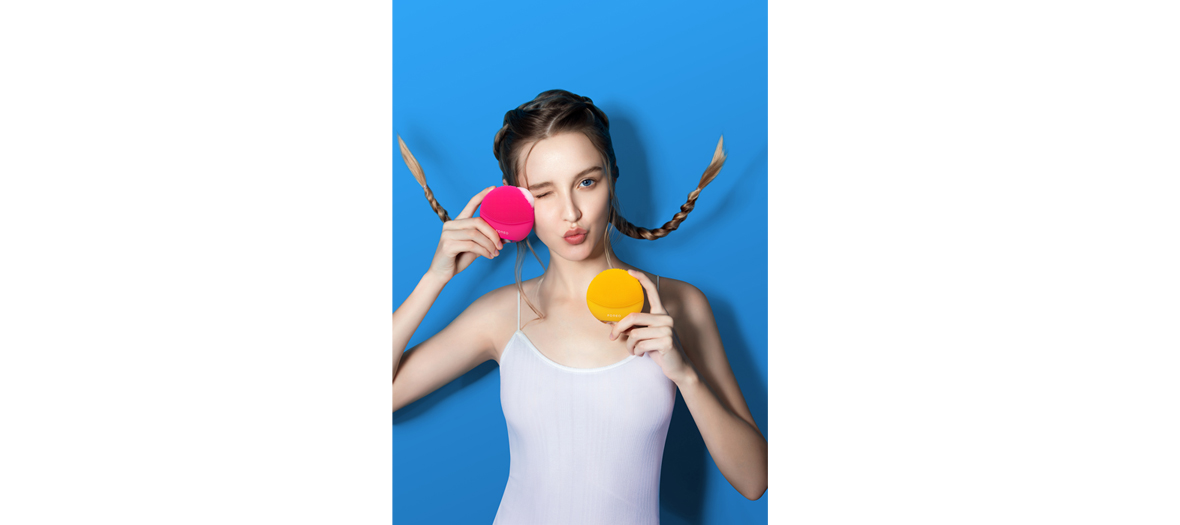 And it's super easy to use! After your sports session, remove your make-up, humidify the skin and apply your usual soap.
Press on the button of the brush, clean by making circular movements on the cheeks and the forehead while slipping from the top to the bottom of the nose.
The LUNA mini 3 turns off by itself after a minute, then rinse and dry the face. Add a touch of magic serum, filled with hyaluronic acid that plums, tones and regenerates skin like never before. You suddenly look much younger and can show off the glow you were dreaming of.
Good to know
The must: Synchronise your mini 3 LUNA with the app FOREO For You in order to regulate the intensity level of the pulsations and find your LUNA in case of loss by making it vibrate at a distance. The FOREO brushes can be used under the shower because they are 100% waterproof and have a battery autonomy of 6 months!
Check out the LUNA mini 3 exclusively on the site of Sephora.fr and the rest of the LUNA range at Galeries Lafayette, Bon Marché and BHV Marais.