The legendary Delano hotel in Miami needs no introduction, as it is the go-to destination for celebrities on the East Coast and host to wild social events. The iconic brand has opened its first Parisian location just steps away from the Élysée, featuring luxurious rooms and a new Parisian hotspot that includes a restaurant led by a Michelin-starred Spanish chef and an equally vibrant cocktail bar. We took a tour.
Parisian Luxury at Its Finest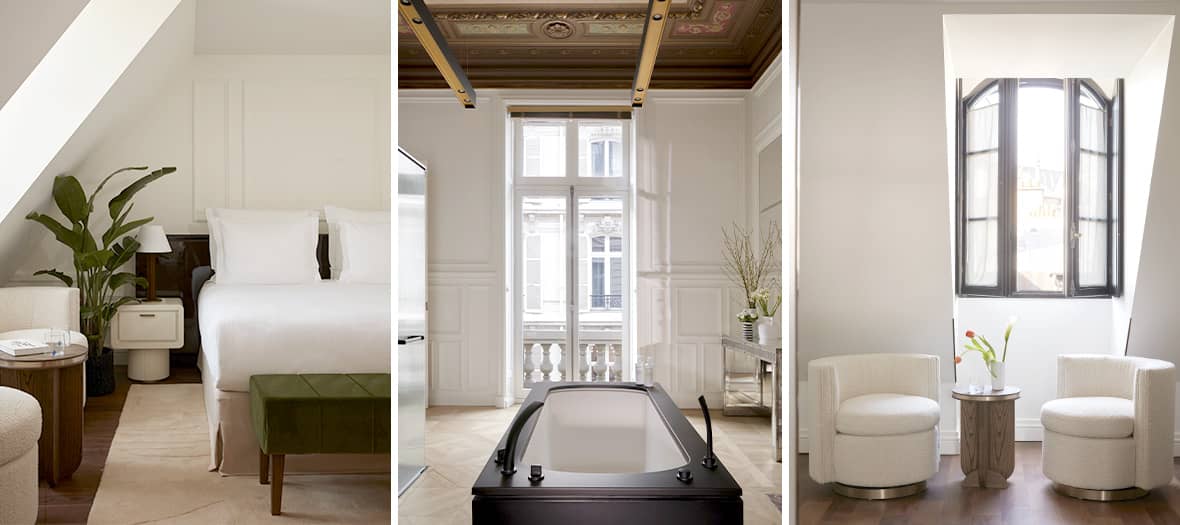 This extraordinary 18th-century private mansion was built for the steward of King Louis XV's Menus Plaisirs and hosted some of the most sought-after parties in Paris. The tour begins with the rooms, whose Haussmann-inspired simplicity (the combination of parquet flooring, fireplace, and moldings always has a great effect) is enhanced by green velvet contrasting with shades of beige. It must be said that for the decor, Catalan architect Lázaro Rosa Violán went all out, managing to harmonize Parisian codes with his colorful palette, which is particularly evident in the grand restaurant and bar.
An Authentic Spanish Culinary Experience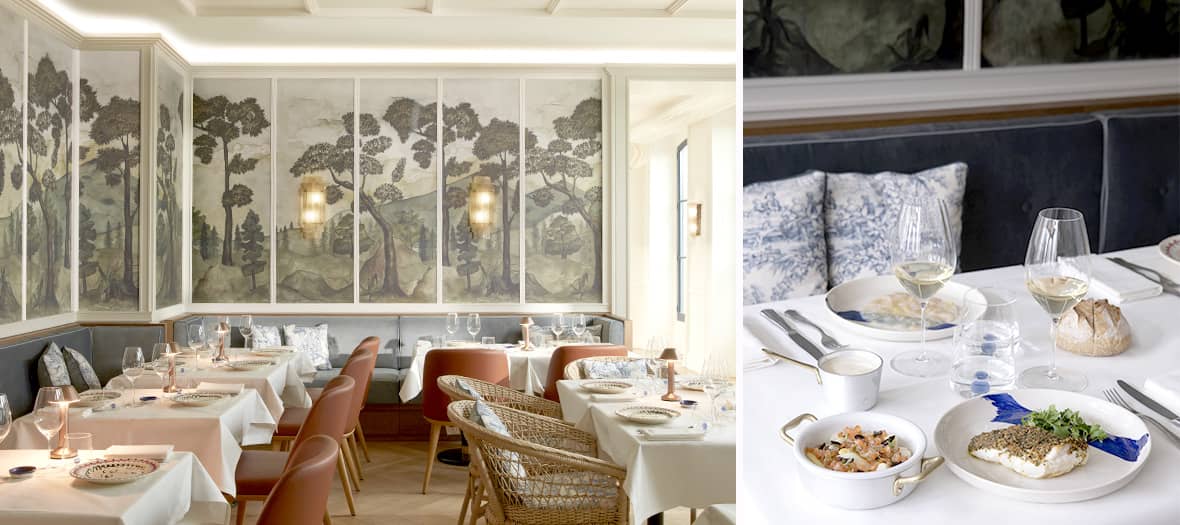 For those of us who have been desperately searching for a good paella in Paris, we finally have a solid lead. At La Chambre Bleue restaurant, chef Dani Garcia (formerly a three-star chef and now at the helm of about ten restaurants worldwide) has created a menu with Catalan influences: half-cooked shrimp in escabeche and olive oil (€25), fried Andalusian calamari with squid ink mayonnaise (€24), sliced tuna belly on tomato bread (€22), and of course, paella variations to share that will make you want to hop on the next plane to Seville. Among the most popular dishes at the table are the organic confit guinea fowl paella with saffron and vine wood smoke (€75) and the grilled octopus paella with squid ink and aioli (€70).
While we'll leave the surprise of the decor to you (though we secretly dream of taking a few toile de Jouy cushions), we can tell you right away: try to snag a spot on the terrace, as the courtyard is divine.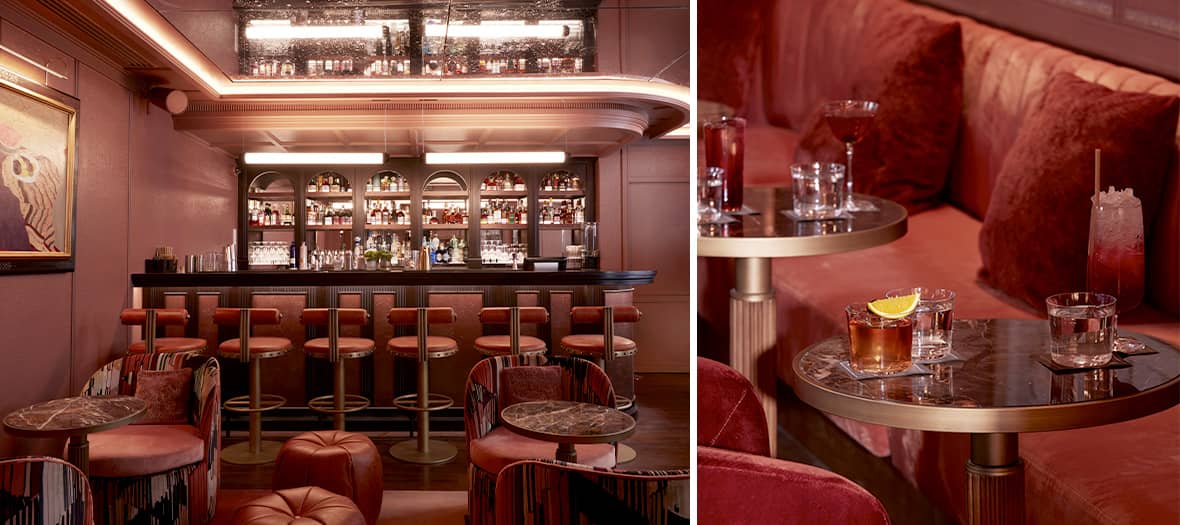 It smells like a successful romantic date. In a terracotta-toned atmosphere (thank you for the healthy glow effect), the Delano Bar offers love potions by head bartender Kevin Eteo Mba, with names inspired by 10 paintings from Picasso's Blue Period : Still Life (Grey Goose, white verjus, peach liqueur, citrus sacharum oil, white peach and jasmine soda, €20), Woman with a Necklace (Patron Silver with blue pea flower, St Germain, elderflower, Veuve Cliquot Brut, €22), and La Jeune Fille à la Colombe (alcohol-free with pear juice, lemon juice, vanilla, and ginger ale, €14). All that's left is to score.

Rooms starting from €800.
La Chambre Bleue serves breakfast from 7am to 10:30am, lunch from 12pm to 2:30pm, and dinner from 7pm to 11pm. Delano Bar open daily from 5pm to 2am.
© Gaelle Le Boulicaut and Abel Fecih


Also check out Everything you need to do in Paris in May and A dreamy spa hotel in the Swedish countryside.