It's THE shopping destination we've been dreaming of. Just 45 minutes from Paris and accessible by shuttle, McArthurGlen Paris-Giverny emerges as the new premium outlet to grab the treasures from our favorite brands with discounts of at least -30% all year round. A highly stylish fashion temple where you can also find fantastic dining options and even an art center, just steps away from the most charming village in the region. We're taking you there!
We were already fans of the McArthurGlen center in Troyes, where fashion enthusiasts from all over France gather to find luxury pieces that made us excited, without necessarily having the budget to afford them at full price. Joyfully, the new center, located 10 minutes from Giverny and easily accessible from Paris, is already promising to illuminate our back-to-school wardrobe with shops from our favorite brands.
Your agenda? Stroll for hours among the racks of Maje, Missoni, Coach, Zadig & Voltaire, Sandro, Moncler, Stella McCartney, Vanessa Bruno, or Tommy Hilfiger among the hundred or so stores, while taking relaxing breaks in a beautifully lush setting.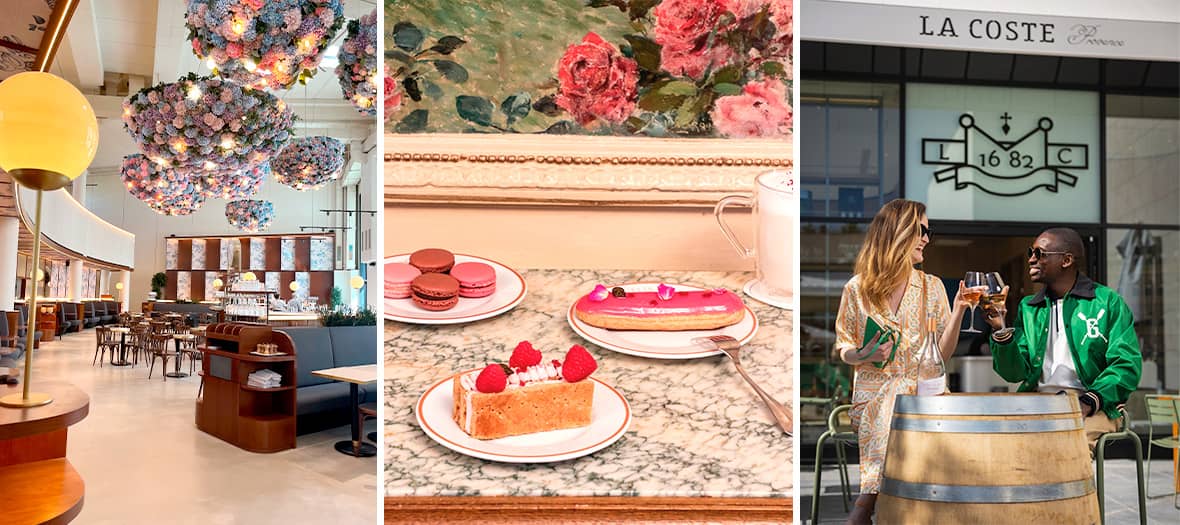 No need to pack a cooler and triangular sandwiches to make the most of your shopping session all day long: McArthurGlen Paris-Giverny offers a dozen carefully selected restaurants to enjoy from breakfast to cocktail hour!
Here's a demonstration: in the morning, order a hot chocolate at Angelina or a steaming latte at La Casa del Caffè. For a Normandy-style lunch, head to Les Hortensias, a chic brasserie with stunning decor offering a sun-drenched terrace to enjoy sea bream tartare or a delicious salad of prawns, penne, and citrus. Is it cocktail time already? Wrap up the day beautifully with a glass of rosé by the pool and a platter of cheeses and charcuterie at the La Coste Provence wine cellar. We'd love to stay, but it's time to head back now!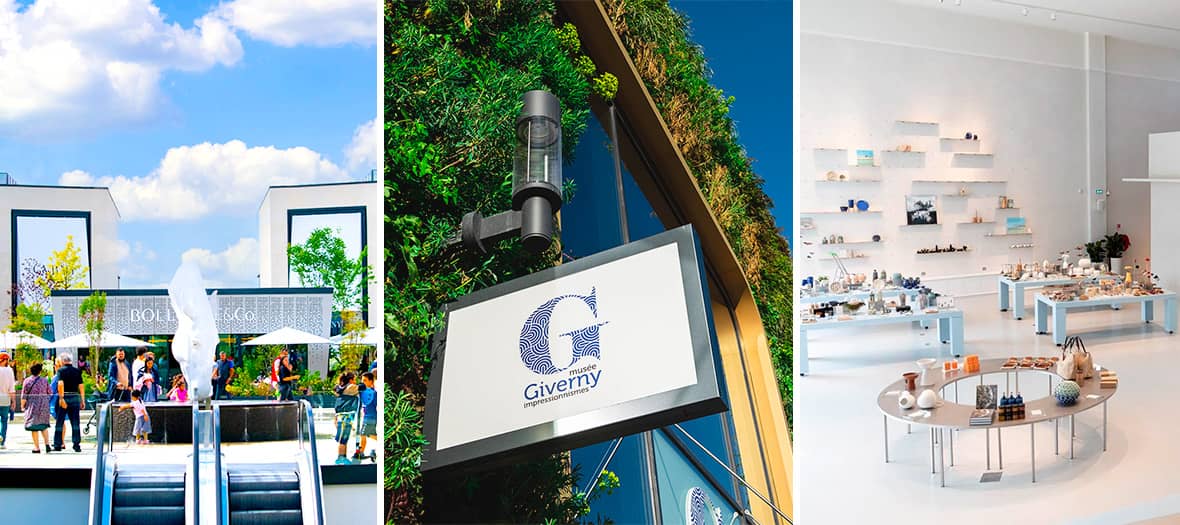 It's impossible not to infuse an artistic aura into a center located just 10 minutes from the picturesque village of Giverny, the realm of Claude Monet and other impressionist painters. Thus, designer Mathieu Lehanneur envisioned the Maison des Métiers d'Art GVRNY: an atelier, museum, and boutique all in one, GVRNY serves as a bridge between artisans and the public. The idea? Offer a showcase for artisan crafts through a highly inspiring concept store filled with gift ideas, including ceramics, jewelry, wooden, linen, or glass pieces, as well as soaps and exquisite leather goods.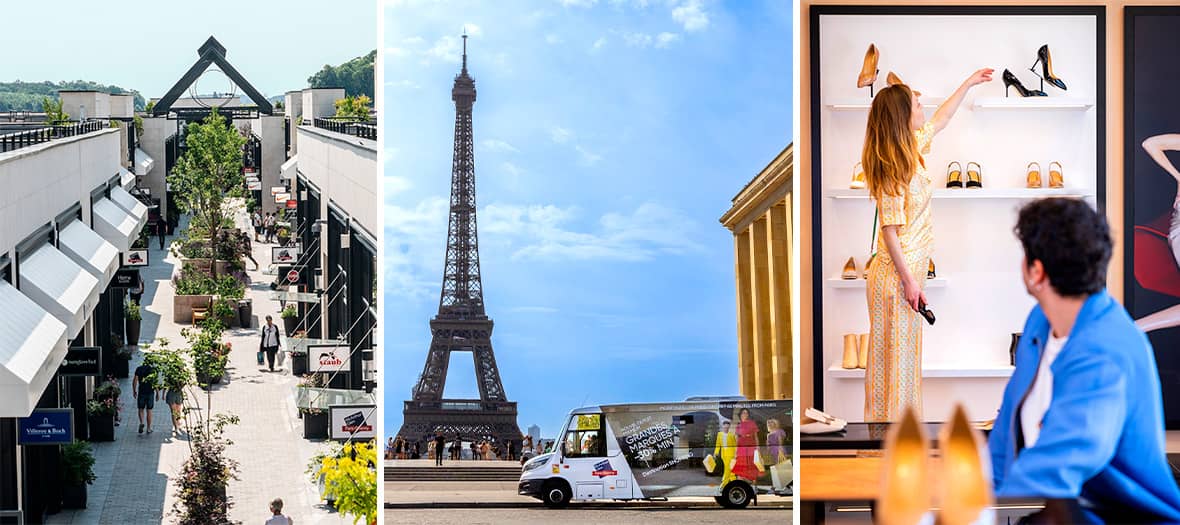 Reaching this fashion paradise is quite simple. Those with vehicles can reach McArthurGlen Paris-Giverny in 45 minutes via exit 16 of the A13 motorway. The J train departing from Saint-Lazare takes you to Vernon-Giverny station before hopping onto a special shuttle to the center. However, our recommendation is to opt for the free shuttle departing from Trocadéro: departure at 10:45 AM, return at 4 PM, and no hassle!
Open from Monday to Thursday from 10 AM to 7 PM, and Fridays and Saturdays from 10 AM to 8 PM. Occasionally open on Sundays and holidays.