It's the green minute. Far from us the desire to make cry in the cottages ... Know however, friends fashionistas, that the fashion industry is the second most polluting in the world, just after the oil extraction . It hurts…
Phew: all is not lost. Many young labels are embarking on a more eco-responsible fashion by using mainly or the time of capsule collections fabrics from " dead stocks " or " dormant stocks ", that is to say scraps that would have been thrown in the trash other. The idea? Limit breakage by avoiding the production of new materials as much as possible while warehouses are full of unused nuggets. Small anthology of winter collections as clean as they are desirable, or how to combine style and good conscience.
Tilli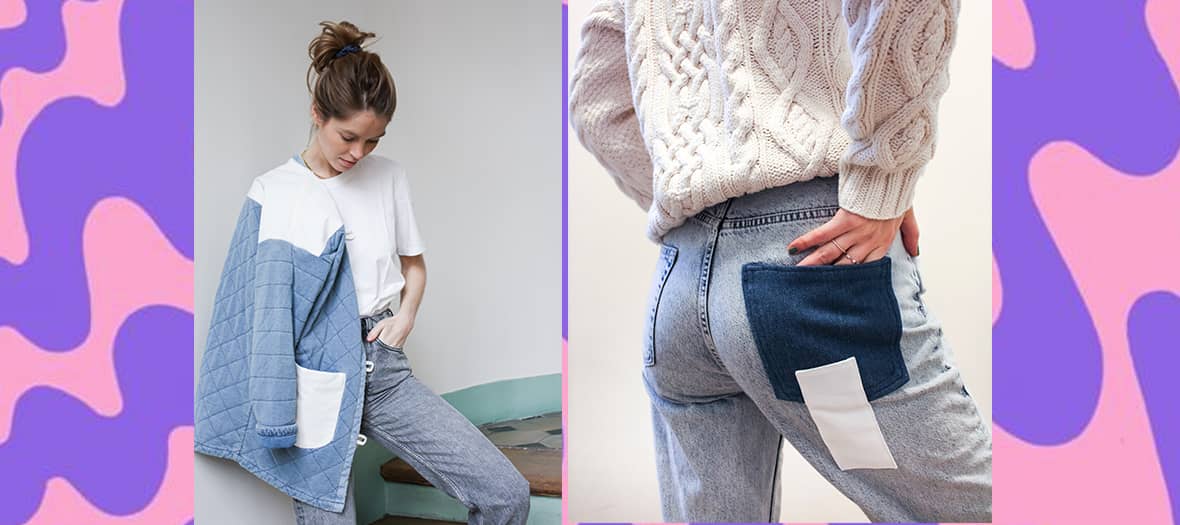 Known initially for its brilliant at-home tailoring service , Tilli now offers original parts and accessories online, in its shop at 1 rue Henry Monnier (9th arrondissement) and soon in its pop-up at BHV (postponed to next January). Better still: you can use grandma's curtains, old daddy's shirts, tablecloths and company to imagine with a couturier the piece that you won't find anywhere else.
The upcycling deposit: Tilli starts with dormant stocks of French brands such as Balzac Paris , Madura , Galeries Lafayette or even Cyrillus . The idea of its founder Beryl? Assume that these dormant stocks were not sold for a reason: unsuitable cut, damaged fabric, outfit too much or too bland ... and make them sexier. " We want to educate the customer to make him understand that, thanks to sewing, we can recover, change and twist the original garment " in order to avoid redeeming everything.
The collection: vintage jackets from repurchased stocks, personalized or not, totes , tote bags and pouches (between € 10 and € 100), bananas (€ 60 or € 46 on request with its own fabric), overalls , patches to add on denim jackets (15 €) ... and even the possibility of making an incredible patchwork on your favorite jeans made, if you play the game thoroughly, from fabrics that you have found yourself (count 60 € of dressmaking work and three to five days). A final piece of advice: " Better to get your fabric in the Path where the shops offer factory stock funds rather than at the Saint-Pierre market where one finds mainly new fabrics ".
super market x leboncoin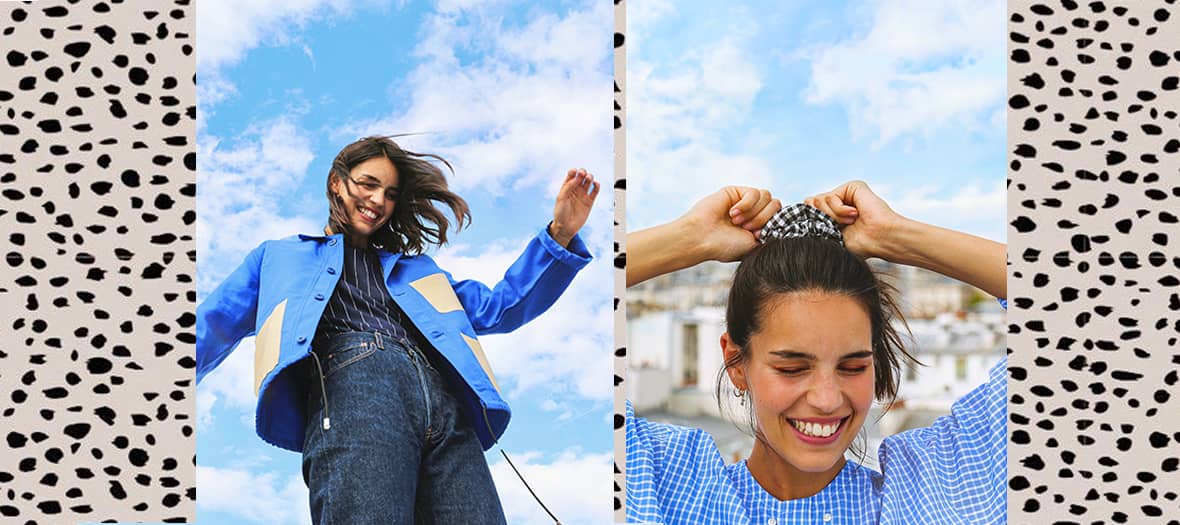 When the second-hand market leader leboncoin comes out with the super market label that has made slow fashion its obsession, it gives a really cool and reasoned collab, to be found exclusively on leboncoin from December 3, 2020. Psst: 50% of the profits will be donated to Fashion Revolution France .
The upcycling deposit: Monia Sbouaï , founder of a super market , has unearthed about sixty pieces on leboncoin . A few scissors later, a collection of 125 pieces for women, men and unisex 100% upcycling is born. The proof that with a little imagination, anything is possible!
The collection: blue work jackets with pockets inserts (€ 95), dresses (€ 80), striped shirts with different stripes at the top and bottom (€ 60), beige bananas (€ 50 the large model 35 € breakfast), the scrunchies gingham black and white pattern (5 €) or even shoulder bags (15 €).
www.leboncoin.fr ; www.supermarcheparis.com
MOOD Paris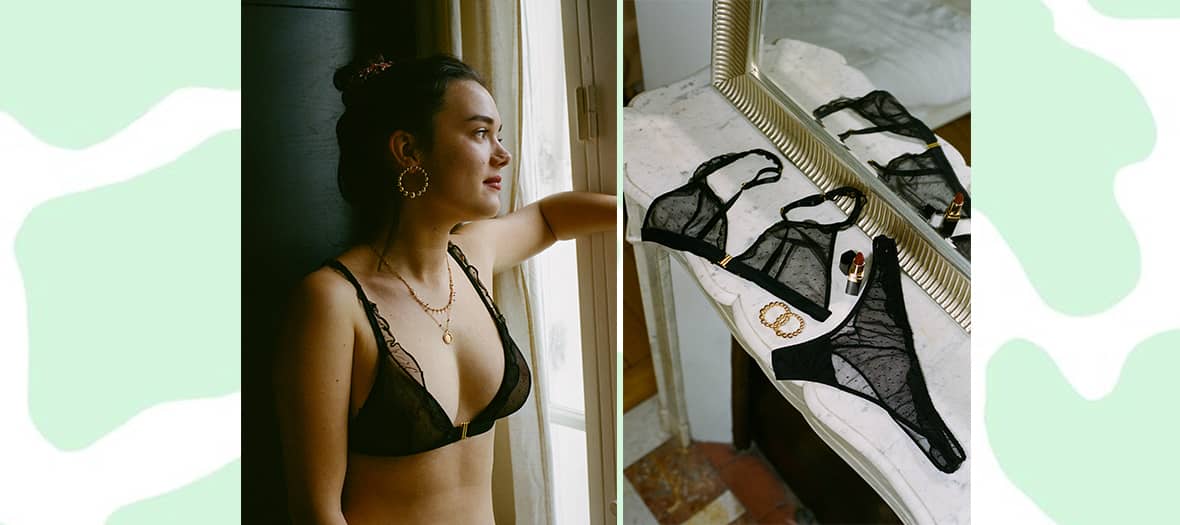 A pretty French lingerie brand that relies on zero waste to create sensual and delicate sets, designed by two friends in search of the perfect bra. The result: an uncompromising innovation with a very simple sliding rule that allows you to adjust the size according to your body type.
The upcycling deposit: each fabric used comes either from dormant scraps from its suppliers, or it is recycled from fibers from plastic bottles for swimsuits in particular, or it is recyclable, as is the case with cotton bio .
The collection: swimwear one or two-piece terracotta, black or printed to be loaded automatically in your next vacation suitcase (from 30 € the bikini bottom), a petrol blue tanga in recycled satin that makes a hell of a butt (28 €) and triangle bra that goes with it (47 €), the sexy triangle tulle satin upcycle (47 €) or a body of relief lace and tulle upcyclés (62 €).
Gaâla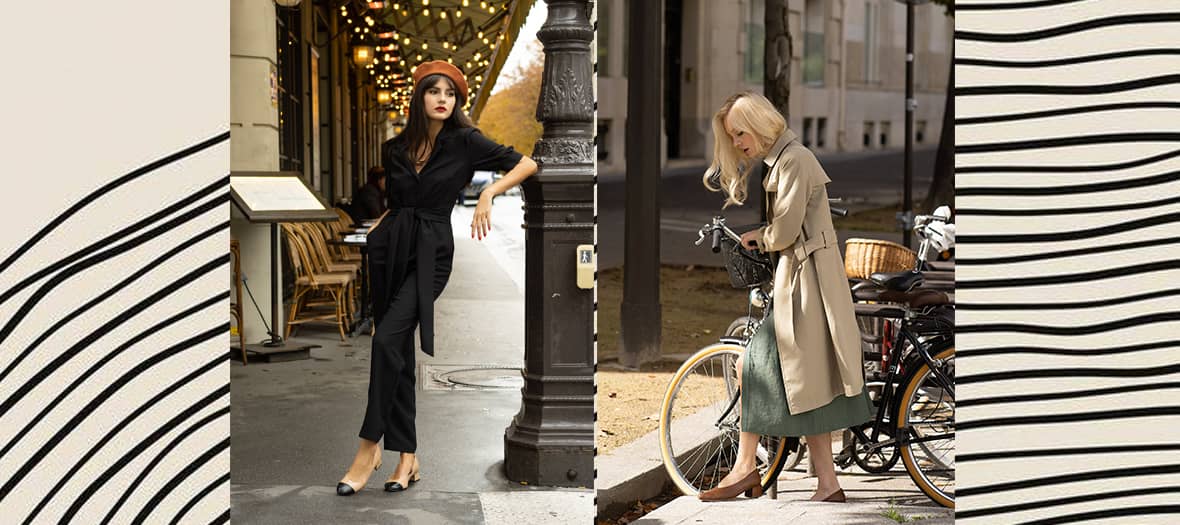 Kelly de Gaalon and her husband Alexandre Zhalezka combine the Frenchie elegance of the one and the great know-how of Belarusian craftsmanship on the other to create Gaâla , a young resolutely feminine brand that deals with timeless items such as tops, trenches. and dresses to keep for life.
The upcycling deposit: from a family of 9 children, the founder grew up observing her mother patching and readjusting clothes so as not to have to throw them from one child to another. Suddenly, it seemed logical that its collections are made from cotton, silk, viscose and wool from the productions of major luxury or Italian couture houses, dormant stocks and other natural materials with low environmental impact.
The collection: a sublime beige coat in camel hair and silk lining (480 €), a jumpsuit black shirt style ultra-flattering (220 €), a silk dress worthy of a movie star of the 1930s (230 €), striped pants too beautiful in silk (190 €) or a white silk blouse with lavallière (170 €). Enough to stock up on pipeces ideal for going to work.
NoCollection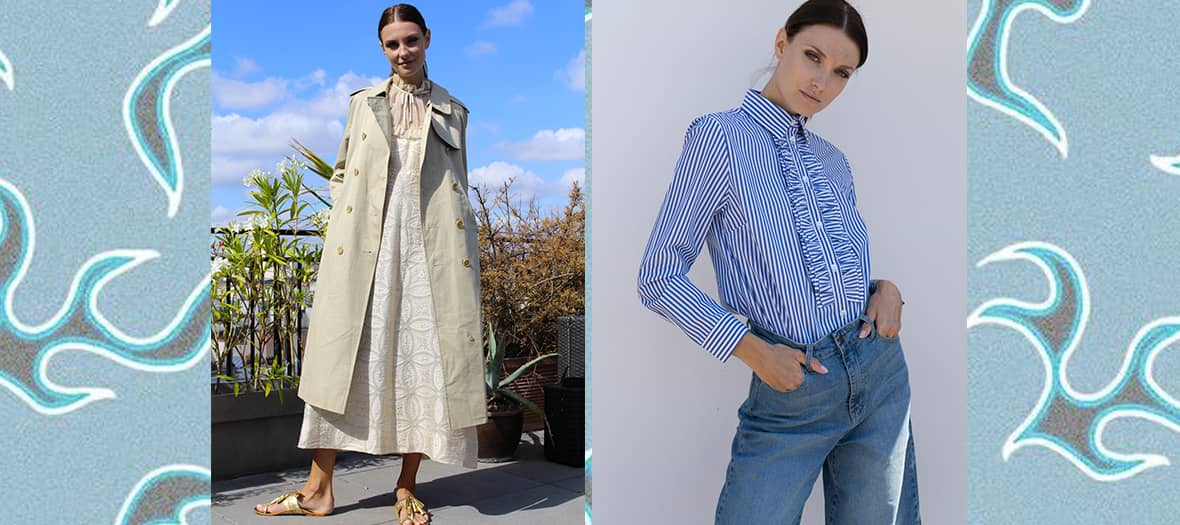 Mini-collections to avoid stocks and waste, capsules of unique pieces reworked from second-hand and vintage clothing, limited series… NoCollection lives up to its name and sells pieces as sharp as they are romantic and above all absolutely eco-responsible .
The upcycling deposit: the limited editions are mainly from dead stocks . Once a month, the designer also reworks vintage clothing such as trenches and shirts . At the moment: white shirts sprinkled with serigraphs of poetic flowers.
The collection: a shirt upcyclée cotton (90 €), a blouse inspi retro purple flagship this winter (€ 180), a trench two materials ultra chic (440 €), a striped blouse with jabot (180 €) or a culotte skirt in eco-friendly jeans (180 €).
Zalando Small Steps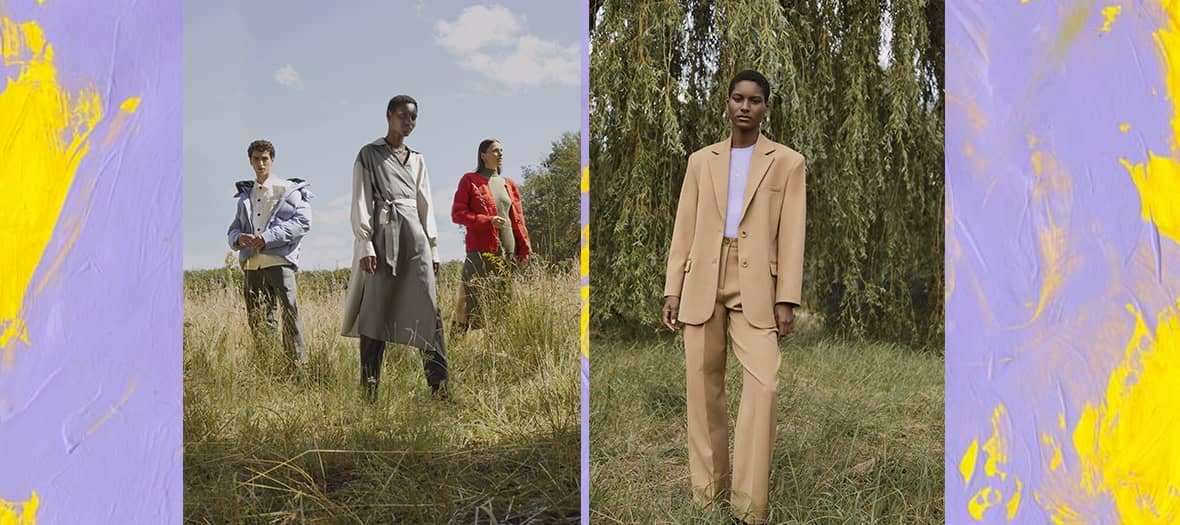 Anxious to join the ranks of fashion giants who are going green, the Berliner Zalando (who also already has a second-hand tab on his e-shop) has imagined a nifty capsule collection in collaboration with eight European designers in the wind and recognized for their eco-responsible approach: Closed , Designers Remix , Henrik Vibskov , Holzweiler , House of Dagmar , Mother of Pearl , Mykke Hofmann and Progetto Quid .
The upcycling deposit: each label has used its own techniques to use recycled or upcycled materials as much as possible. For example, Designer Remix used recycled wool and polyester, and reused fabrics from its old collections. Henrik Vibskov , on the other hand, scavenged unusable cotton fibers and woven them together to create a silky viscose.
The collection: an excessively chic House of Dagmar long coat (€ 489.95), an all-red, very cool tube / Michelin man-effect cardigan by Henrik Vibskov (€ 254.95), a purple t-shirt ideal for wearing color obsession of the moment Holzweiler (€ 74.95), the perfect white garment jumpsuit in Closed denim (€ 399.95) or even the cool hoodie from House of Pearls (€ 325).
Also discover 5 vegan labels and the new generation of accessories .