Always elegant and multi-purpose, the shirt is the best ally of the chic Parisienne without fuss. A pretty shirt in ruffled cotton, a transparent sexy blouse, a silky fluid top, with a printed motif or a high collar… Our selection of good looking pieces this season to give a feminine touch to a working-girl look or pick your outfit for a Holiday revelry.
© Marie Valfort
Off to the races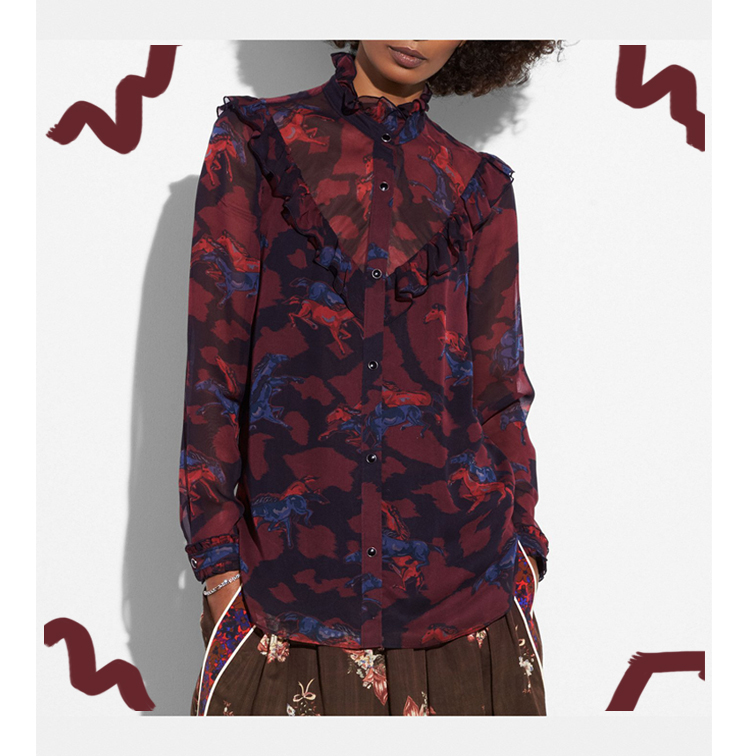 A Western print to wake up the equestrian inside you, worn with a cute leather trapeze skirt.
Western shirt with horse print, Coach, €295.
The new 2.0 shirt-front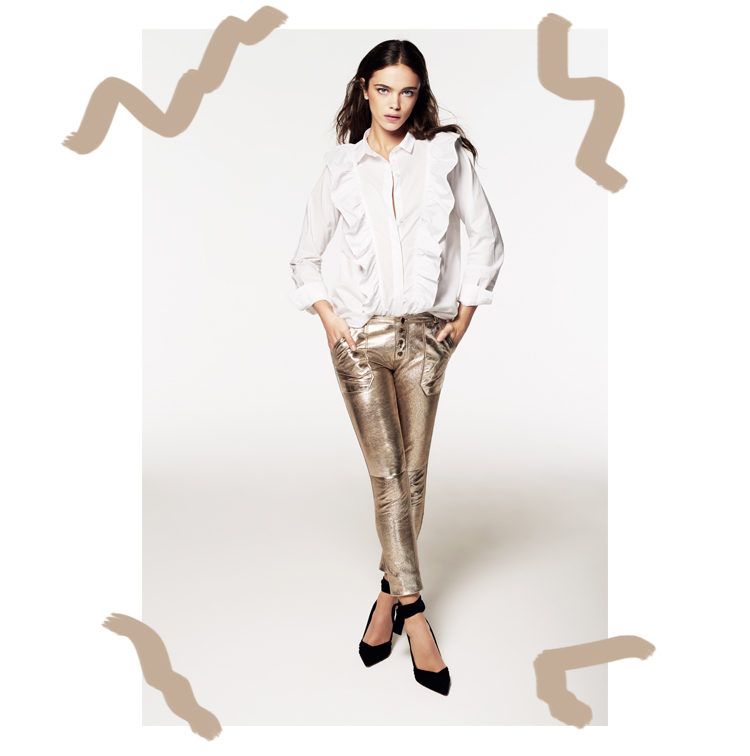 The large ruffle imposes itself as the 2.0 shirt-front. More modern, it is capable of giving a chic touch to your favourite high waist pair of jeans.
Delhi shirt in cotton, Ba&sh, €150.
Magnolias galore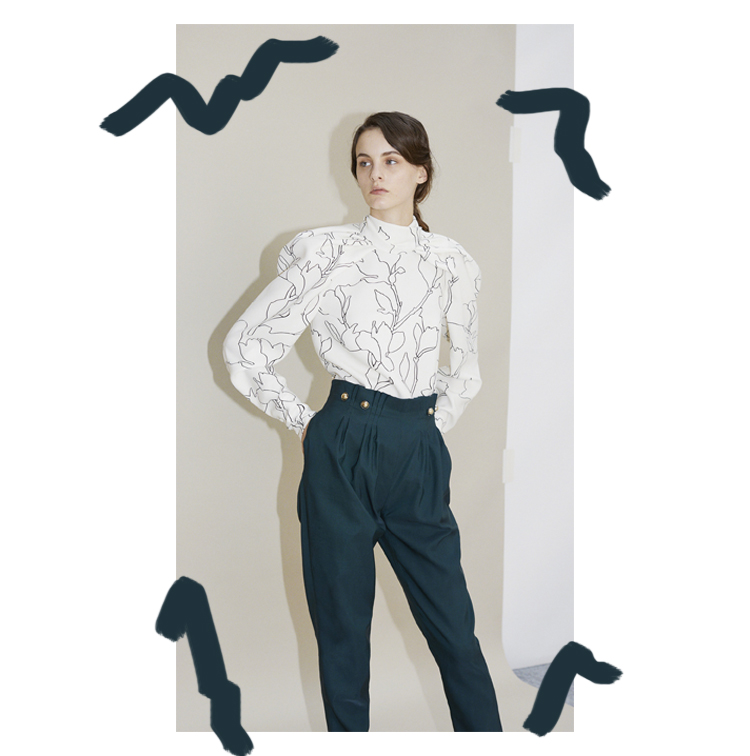 A couture top with a high collar and graphic magnolia print to convey a soft aristocratic style to a leather pair of pants.
Magnolia blouse in crepe with satin, Carven, 330 €.
The perfect fit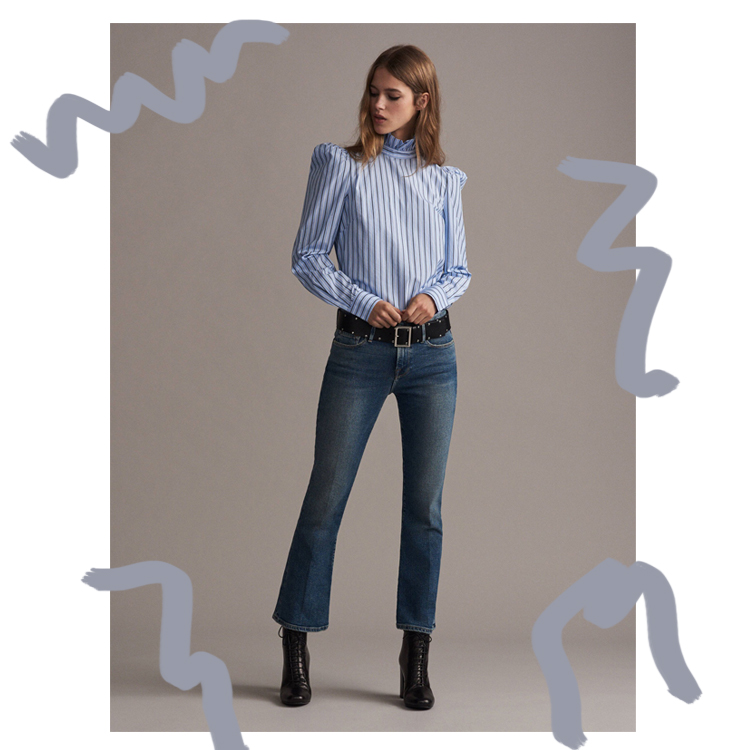 With its seams on the shoulders and worn with a boot-cut pair of jeans, it structures the silhouette of streamlined twigs.
Shirt in striped cotton with ruffled high collar, Frame, €290 on matchesfashion.com.
All-terrain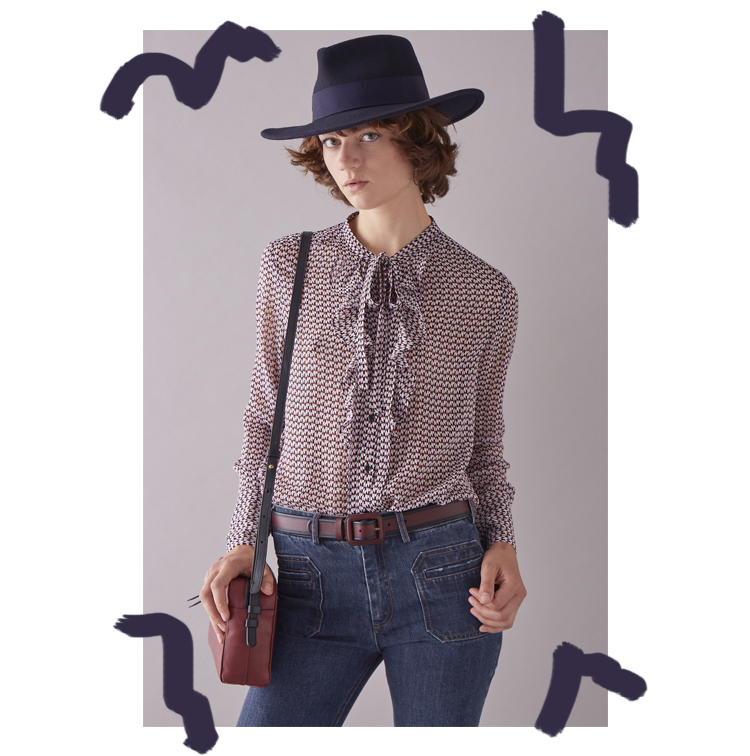 The shirt in silk chiffon, a great classic to whip out during the day at the office or for a dinner with the gals, to be worn with a denim skirt.
Silk shirt with ruffles, Gérard Darel, €185. Available in shop.
Single Ladies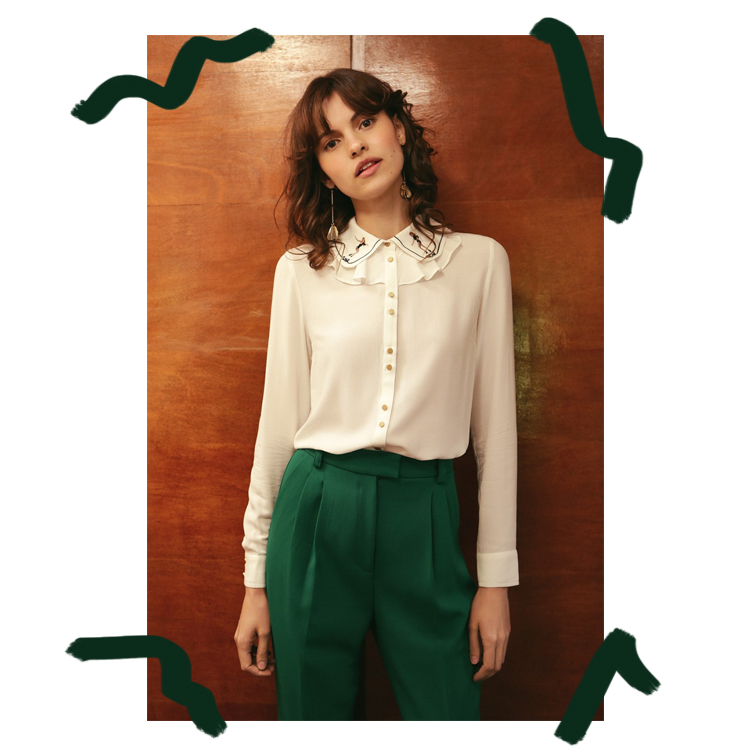 Not so goody-goody with its collar embroidered with the colour of the cult clip of Queen B. « Woh Oh Oh »...
Lille shirt in viscose, Idano, €125.
Queen Margot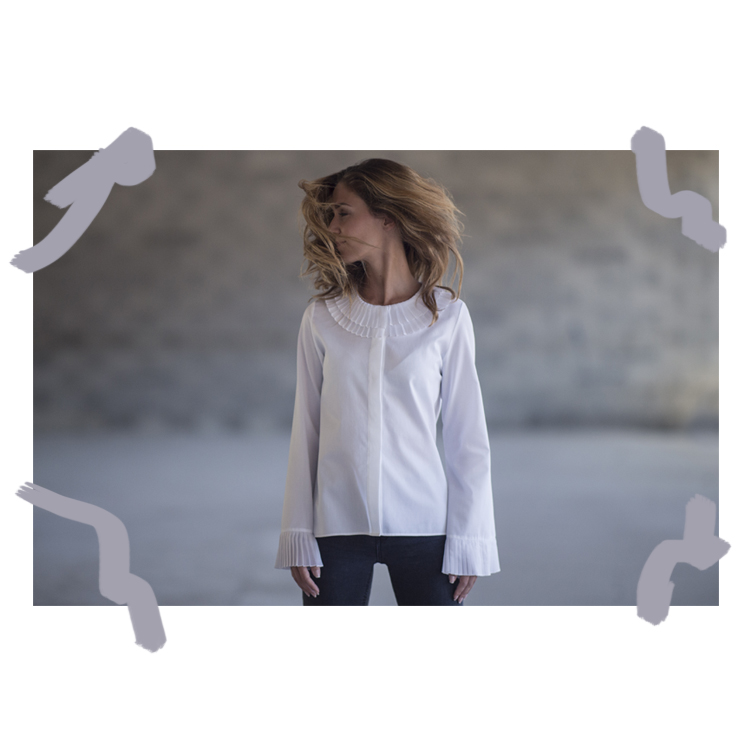 On the edge of the 16th ruffled collar? That's without counting a resolutely modern cut with matching sleeves, to match up with a straight mini-skirt in vinyl and boyish derbies to avoid austerity.
Blouse with Peter Pan collar in white cotton, Marie Valfort, €155.
Dear Father Xmas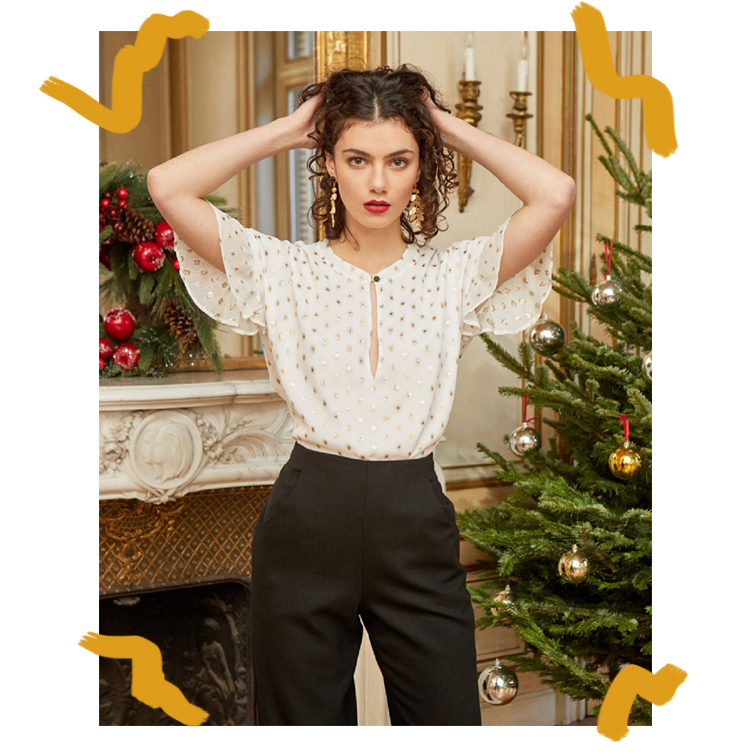 Perfect for the holidays, this small vaporous top will function perfectly with an elegant pair of flare pants and high-heel boots.
Salome Dot blouse, Petite Mendigote, €110.
The Little Prince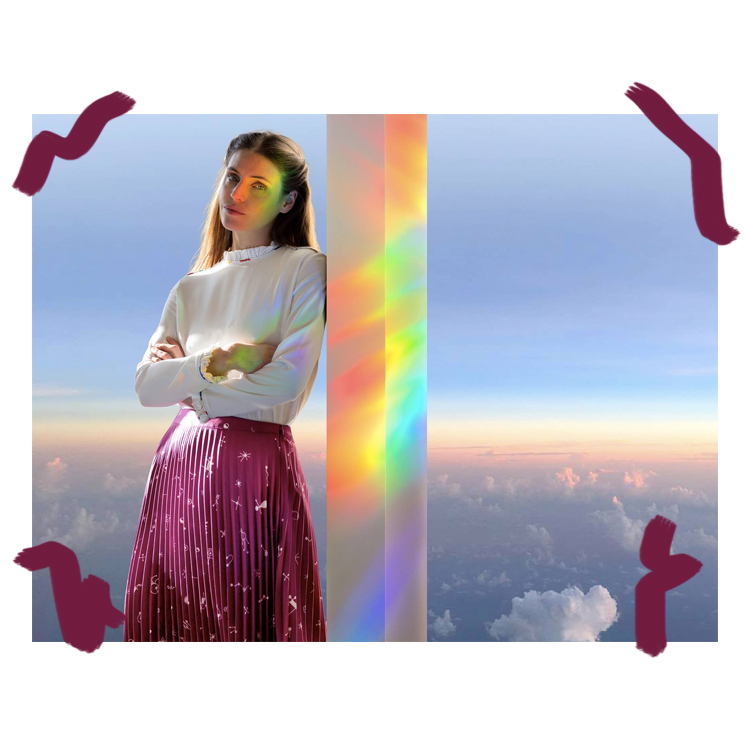 A kiddy print, inspired by Saint Exupéry, to insist on the preppy side of a pleated skirt.
Ultra white blouse, Soi Paris, €95.
The lady in black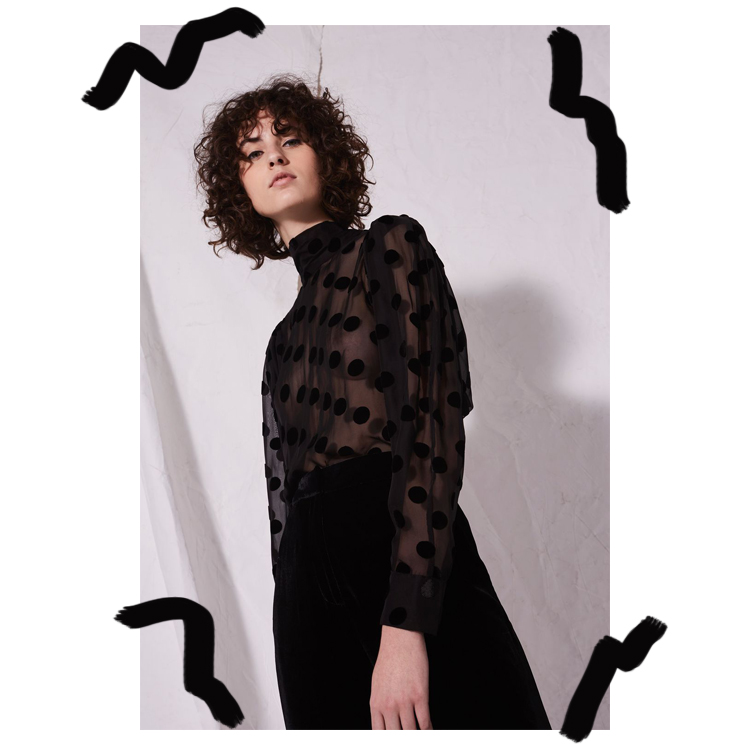 Go for the vamp touch with a transparent shirt, to wear over a sexy body top in the same overtones. Or how to make your date melt in one single second.
Shirt with large polka dots in black silk, Topshop, €117.
Also discover our selection of mini bags and the good pieces to deal with the cold.