While waiting to be able to put on satin or sequined party outfits, we exchange our confined jogging for a mesh dress . Soft, plush, slit, colorful or polo-style, always comfortable, it stands out as the perfect transition to be well undermined while remaining comfortable. We present to you the ten ways to wear it.
Under an oversized T-shirt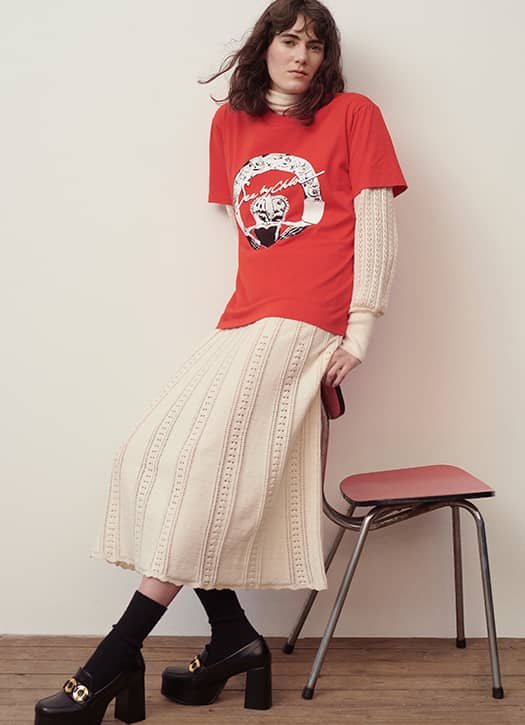 This is See By Chloé's trick to cool the knit dress: play with accumulation by putting on a large T-shirt over it.
I associate it with: heeled moccasins and a couture satchel .
Knit dress, See by Chloé , available online soon
With an XXL belt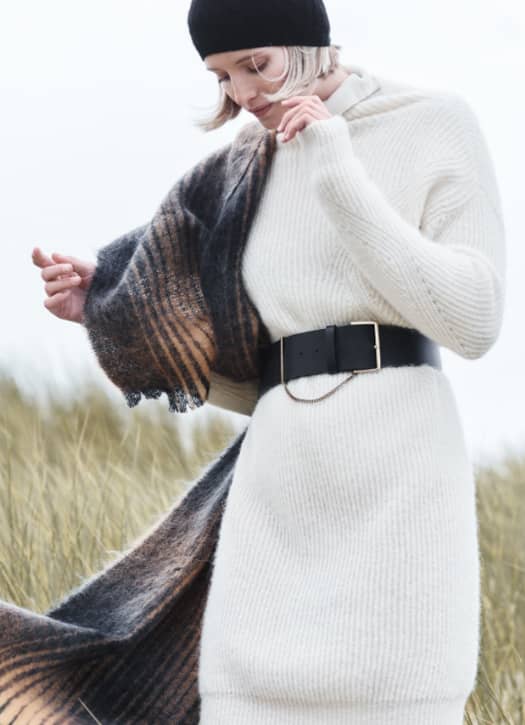 Very soft, the Caroll knit dress is belted to give it structure.
I associate it with: brown lace-up Palladium- type ankle boots and a quilted khaki parka .
Georgia dress, Caroll , € 120 on sale at € 84
In the most stylish color of winter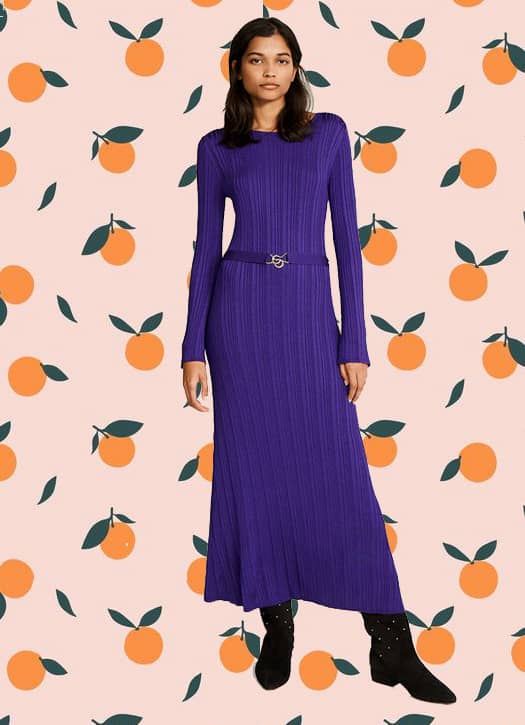 Rochas , Gucci and Versace have made them the stars of their winter shows. Ultraviolet also makes Claudie Pierlot's Parisian wardrobe vibrate on a desirable mesh dress.
I associate it with: pointy sneakers and a black oversized bomber jacket.
Long purple dress, Claudie Pierlot , € 265 on sale at € 159
Hoodie style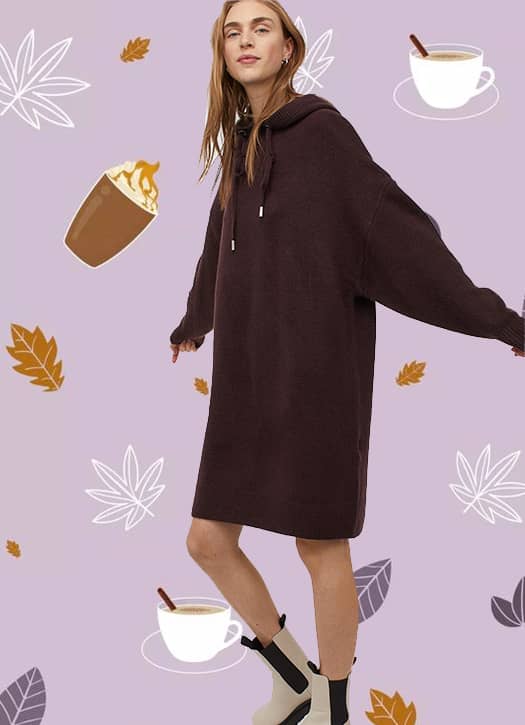 The hoodie is lengthened at H&M to become a sportswear knit dress. I associate it with: cream combat boots and a pink silk square around the neck.
Hooded knit dress, H&M , € 39.99
Like a chic polo shirt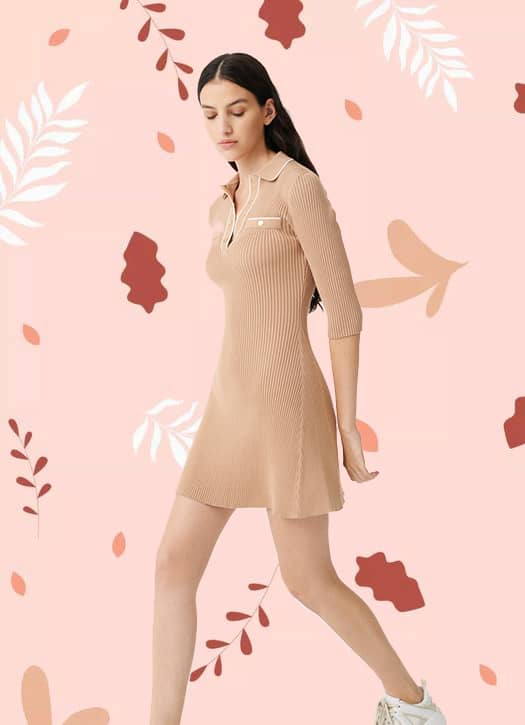 Maje revisits the preppy polo shirt with a short knit dress.
I associate it with: an oversized cardigan in colorful mohair and a wool bob .
Polo-style knit dress, Maje , € 195 on sale at € 97.5
Over pants in tone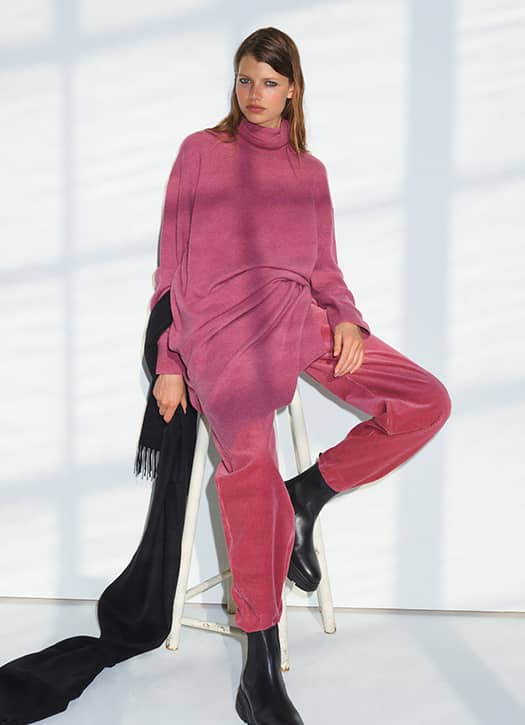 Samsøe Samsøe plays the tone on tone with a knitted turtleneck dress slipped over corduroy pants.
I associate it with: loafers with wide soles and a sportswear bag.
Amaris wool dress, Samsøe Samsøe , € 189
Glitter version on shirt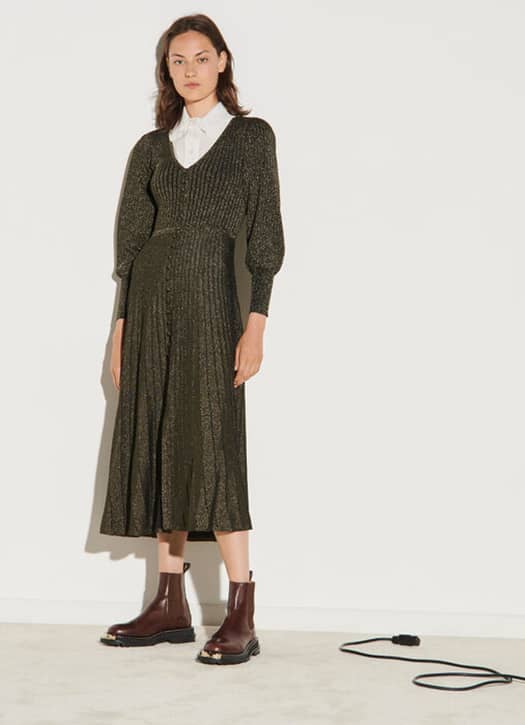 It's almost party time when you put on this Sandro glitter pleated lurex dress.
I associate it with: a close- fitting shirt to slip under and low cowboy boots.
Long dress in lurex knit, Sandro , € 265 on sale at € 159
In mountain mode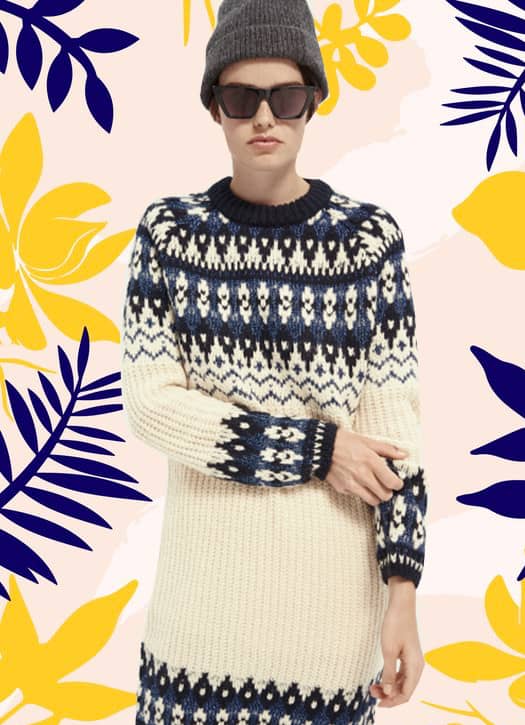 Ski vacation is one step closer, once you bundle up in this Scotch & Soda mesh dress.
I pair it with: Bottega Veneta's chunky rubber puddle boots and a leather cap.
Wool blend knit dress, Scotch & Soda , € 189
Near the body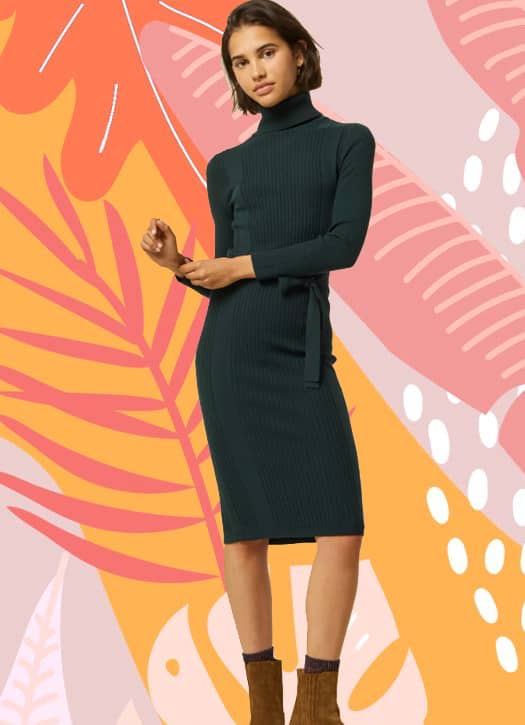 Sessùn proves that the mesh dress is not necessarily the guarantee of looking like a bag.
I pair it with: suede heeled boots and a long cream cardigan .
Knit Dress Lizzia, Sessùn 145 €
Fine gauge knit with fancy ribbing.
Straight shape and cut below the knees.
Adjusted turtleneck and belt to tie in the material.
With a glam slit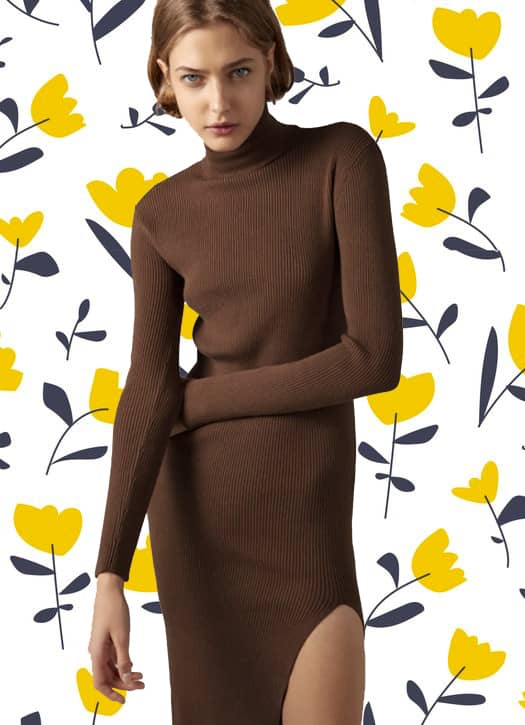 Zara signs the winter version of the vamp slit dress.
I associate it with: latest Reebok pink and gray of Pyer Moss and a long mac 'leather.
Long knitted dress, Zara , € 39.95
Also discover the 10 golden rules of homewear to keep stylish , coats to survive in the rain and the most beautiful knitted sweaters of winter .