With eyes everywhere ready to spot the slightest fashion fantasy, the fashion week photographers are competing hard to capture the most inspiring " street styles ". Far from this consideration of undermining the war, fashionistas take advantage of the result to steal their good ideas from stylish influencers.
Except… In fact, most of them get a head-to-toe look from big names in couture , and sometimes even with pieces from future collections that are not even available yet. We found a way to copy them without robbing the signs on Avenue Montaigne . Discover our 5 outfits spotted during the last fashion week to copy and paste in his locker room, in an " accessible " version ...
The look of the model stepdaughter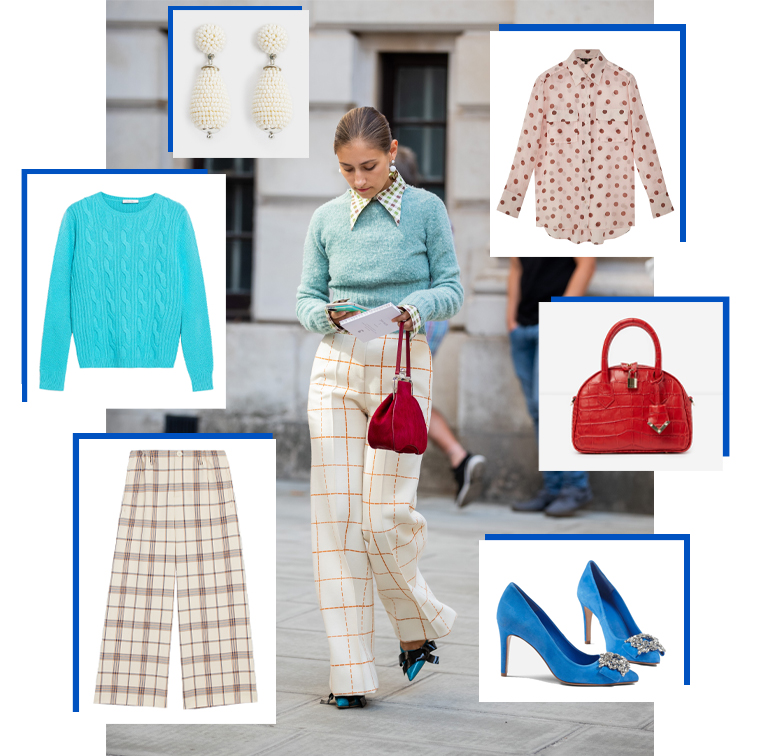 Too easy to give an allure to Jenny Walton , the girlfriend of the Sartorialist who was born with a natural talent for elegance. Victoria Beckham did it all the same in London with this look that is both preppy and in detail, with this printed shirt collar that protrudes from the sweater and contrasting accessories like a pretty red Simone Rocha bag . Another look that we would sting well.
Maje pants (€ 87.5), Max Mara sweater (€ 395), Massimo Dutti shirt (€ 59.95), Sometimes earrings (€ 6.99), CosmoParis pumps (€ 160), The Kooples bag ( 348 €).
The look that throws even on Sunday morning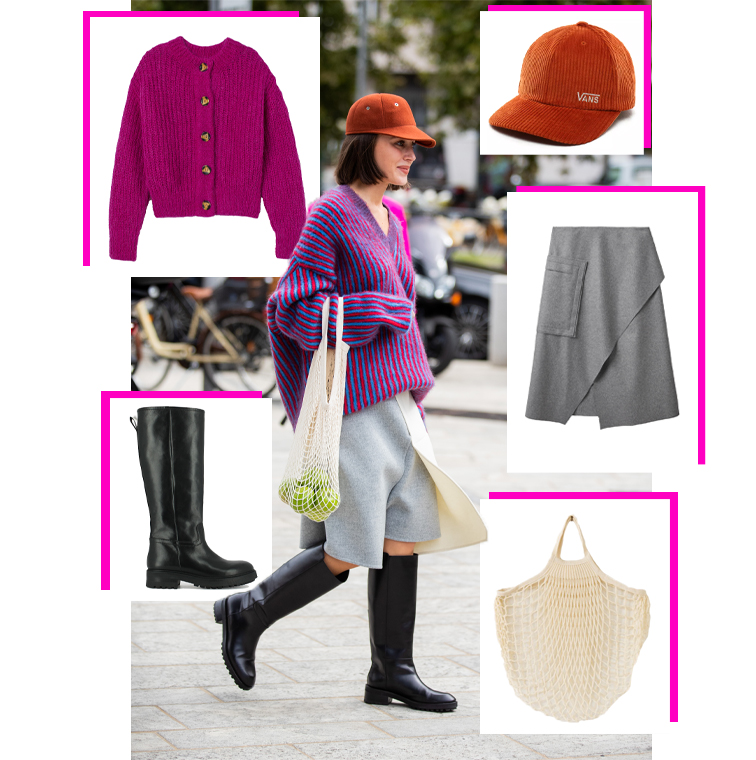 We could completely have drawn at random in his dressing room and gone out like that on a Sunday morning to go to the bakery. Still, it would have been necessary to have the idea to think of the coolness of this set worn by the influencer Mary Leest , as improbable as it is successful and easy to wear. The secret to success? A play of colors and materials which respond to each other in perfect harmony. CQFD.
H&M cardigan (€ 59.99), Cos skirt (€ 99), Jonak boots (€ 150), Landmade mesh bag (€ 10.50), Vans cap (€ 38).
The look that makes the cape accessible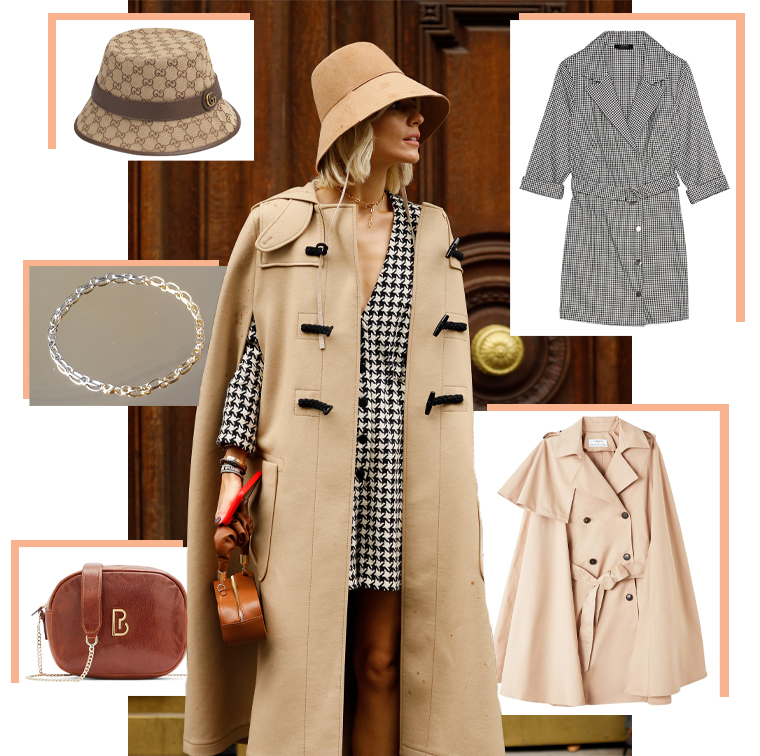 The cape , we are not against in principle, but in practice it is not so easy to draw. Thank you to this distinguished lady who proved us the opposite by associating it with a long-sleeved houndstooth dress, a pretty leather bag and some chic but street-inspired accessories to break the codes, like a big chain and a designer bob .
La Redoute cape (€ 50), Bershka dress (€ 35.99), June 26 necklace (€ 124), Gucci bob (€ 350), Balzac bag (€ 230)
The look that dares to mix genres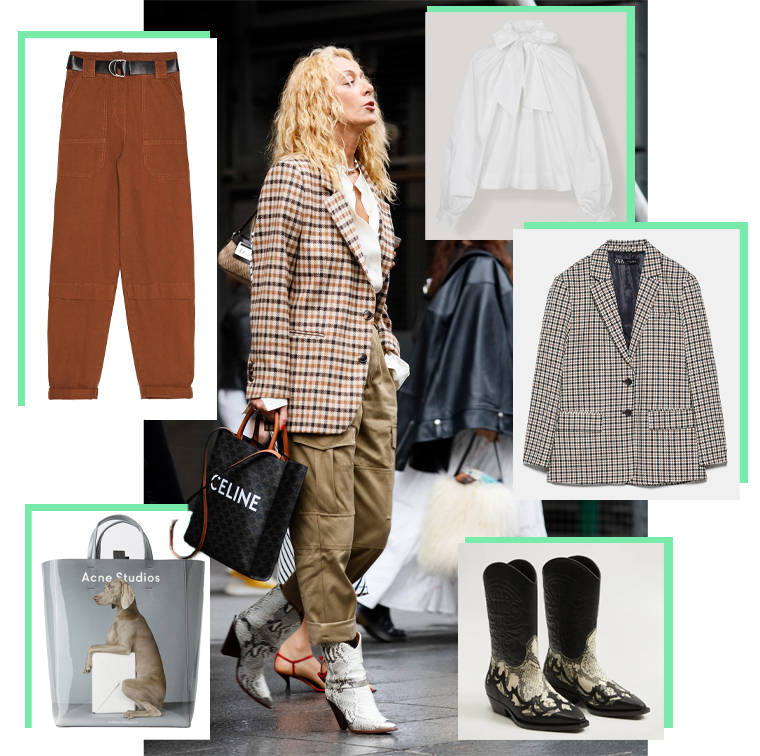 The snake print cowboy boot , the checked jacket , the couture tote bag and the Saharan pants all together, cap or no cap? In addition, as if that weren't enough, we added a lavallière collar that wasn't there. On paper, it's rubbish. But the result is there ! Everything here lies in the consistency of brown and gray hues, and enough daring and self-confidence to step in your door. Frankly cool.
Zara jacket (€ 59.95), Bershka pants (€ 29.99), Ganni blouse (€ 179), Mango boots (€ 129.99), Acne Studios bag (€ 400).
The look of the one that should not be upset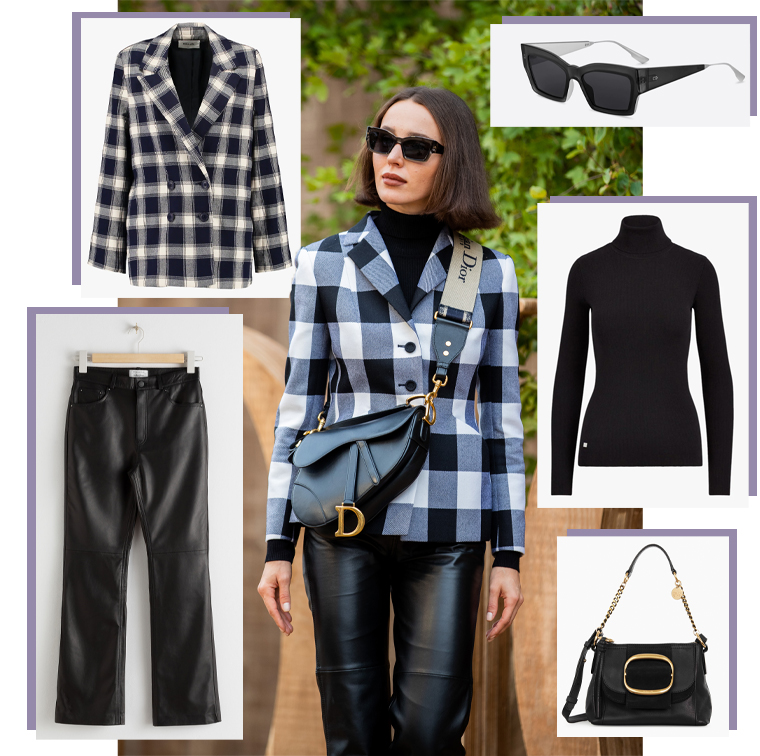 With a flawless appearance on all her appearances, influencer Mary Leest has definitely established herself as the most stylish of recent fashion weeks. For her very first Dior show , she delivers the keys to a look that is both sexy and impressive enough that no one comes to bother you (#balancetonrelou). The leather pants make the blazer with large checks and the turtleneck badass, when the sunglasses transmit a single message while walking in the street: " Not available ".
Rolla's jacket on Zalando (€ 136), & Other Stories pants (€ 299), Lauren Ralph Lauren turtleneck (€ 99), See by Chloé bag (€ 395), Dior sunglasses (€ 380).
Also discover the new brands everyone is talking about and 10 accessories that will make you love fall .