Nobu ? You must have already heard the name. Most probably in the mouth of a London financier or a food-trotter in "name-dropping" mode.
Explanation: in 1977, chef Nobu Matsuhisa opens a restaurant in Beverly Hills where he twists traditional Japanese cuisine with Peruvian inspirations and a good dose of new agitude. People went nuts and were totally smitten. The next step was planetary successthat led to the democratization of Japanese and fusion cuisine as we know it today with restaurants around the world from London to Monaco, Los Angeles or Tokyo.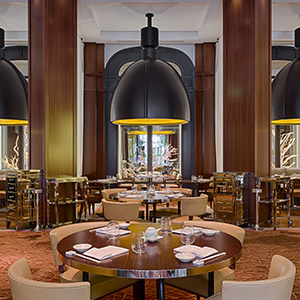 Translation : Nobu, it's a real experience (a tad snobby-trendy, but cool) to test at least once in a lifetime.
We have very good news: Matsusisha is now also in Paris, in the amazing Royal Monceau dining room.
We suggest you test their mythical dishes, starting with the Black Cod, saikyo yaki (a wild caramelized sauce) new-style sashimis, Wagyu beef, foie gras, Gyoza goma ponzu...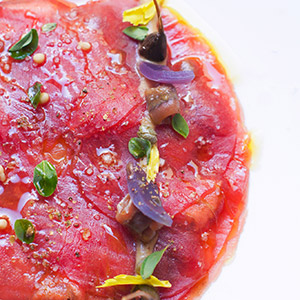 Tops: choosing the classic OMAKASE menu featuring 8 dishes to have a good overall view of this exceptional cuisine. To be noted an extra chic saké selection.
Open Monday to Friday—lunch and dinner. On Saturday and Sunday, dinner only.
Also discover Roxo, a super glam restaurant at the Bains.