Barely launched, these new beauty brands are creating a buzz during fashion week and thrilling editors. Explanations.
Holidermie: Mélanie Huynh's 4 in 1 label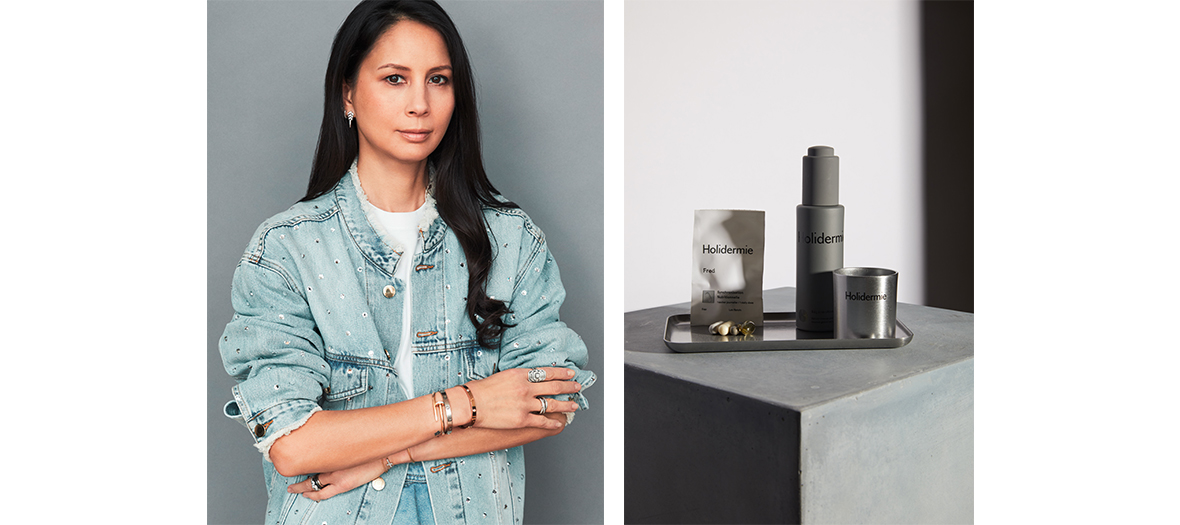 Innovation : the observation of Dr Paris , consultant for this new brand and surgeon specializing in facial rejuvenation for years, was obvious. A super healthy lifestyle allows above all to preserve the beauty capital and the youthfulness of the skin. This results in a global line of avant-garde " in & or t" treatments to treat both inside and outside, starting with a prescription made to measure from a very precise questionnaire on Holidermie .
The principle is simple: a holistic beauty routine based around 4 main pillars: clean antioxidant cosmetics for the skin (from 70 €) made in France and food supplements to " multiply the formulas ", all boosted by the daily practice of Face Yoga (free session online on the site) and good nutrition to boost the effects.
The founder : ex-right arm of Carine Roitfeld at Vogue , stylist Mélanie Huynh known as the white wolf in the fashion world is the typical woman exposed to an overworked life and oxidative stress . And yet: his face seems to brave the signs of the times! Her practice of yoga for the face, her meetings with naturopaths and her friendship with Dr Paris led her to develop a line that is both sexy, green, pointed and quick to use for urban people ...
Freedge Beauty: super fresh in the beauty department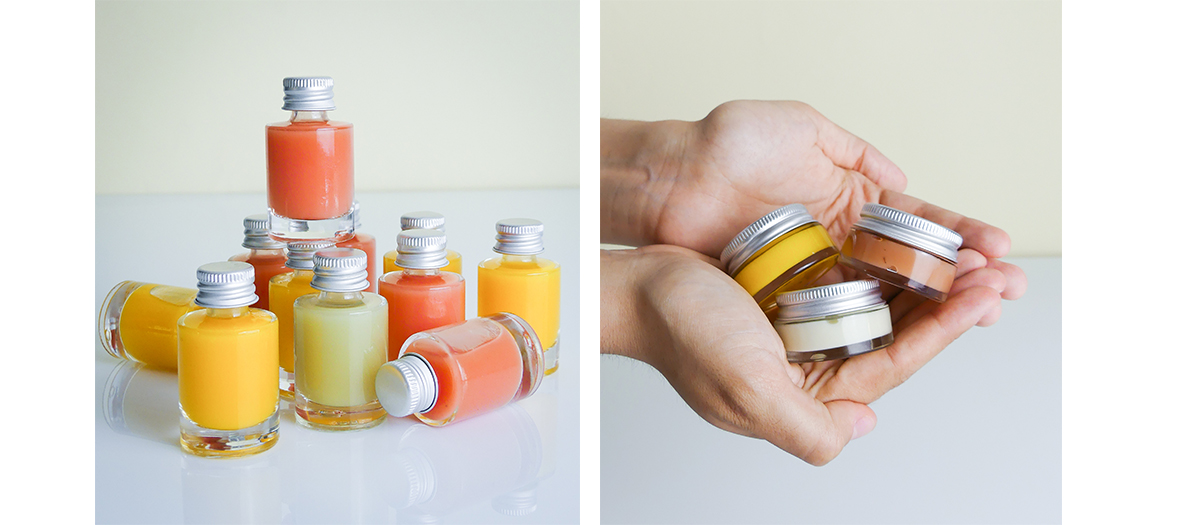 Innovation : as in the healthy juice bars that flourish from Los Angeles to Paris, Freedge Beauty designs facial treatments based on organic fruits and vegetables cold pressed without preservative . Benefit of the operation? Super fresh made in France products of 100% natural origin and ultra concentrated in nutrients, developed using patented technology. The only constraint is that they must be used within 15 days.
The complete ritual includes a day cream, a mask to apply twice a week and a shot for the evening (25 €). For each need, its mix of fruits: apple and grape for hydration , melon and carrot for radiance , tomato and grapefruit for detox . Once the order has been placed online, delivery is ensured within 24 hours. Zero waste objective obliges, the recyclable glass and aluminum jars are consigned until the next order to be cleaned and reused.
The founders : between them, Laurence and Arnaud have 45 years of experience in large groups in the cosmetics industry . Two years of development and a campaign later, these outsiders are shaking up the codes of beauty with a committed brand , respectful of the environment, modeled on the principles of healthy eating. CQFD.
Haus Laboratories: Lady Gaga strikes again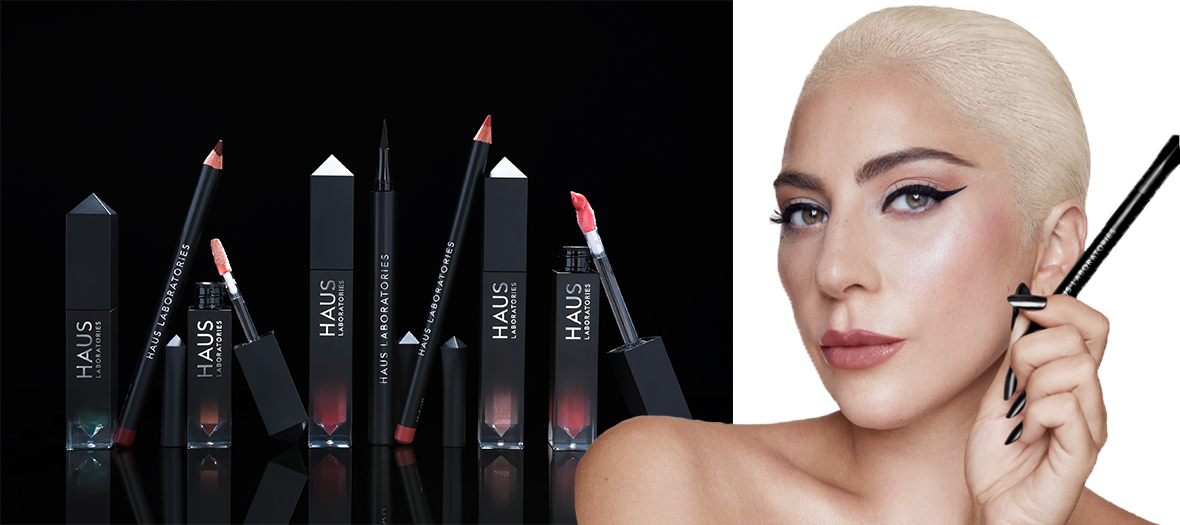 The innovation : it only took a blink of an eye for the info to go viral. Last July, Lady Gaga took her fans by surprise by announcing via her Instagram account the launch of her own cosmetics brand in partnership with Amazon .
The will of the singer? Provide the general public with tools intended to boost self-confidence , like the makeup worn by the character she created to gain self-esteem. Empowerment through the make-up kit, the formula is reminiscent of Fenty Beauty, Rihanna's brand created in collaboration with LVMH.
In the program ? Eyeliner (€ 20) , liquid eyeshadows (€ 21) , gloss (€ 19) and even a gaze mask with tattoo-effect patches (€ 27), free for everyone to express their personality through a range of vegan products. Shipping to France from September 30.
The founder : in just a few brushstrokes, Stefani Germanotta, a young American woman who doesn't wear her sneakers, has become Lady Gaga, an international star with extravagant looks. On the Haus Laboratories website , the author of Born this way recalls having suffered from her physique and her self-image before discovering the power of make-up. Got the message? To arms Little Monsters !
Also find 3 tips to stay fit all year round and all the news in aesthetic medicine.