When a leading chef takes over the helm of a bistro open 7/7 at the heart of Paris, it's called a hot ticket. Spotlight on Odette, the table piloted by Michel Rostang in association with his daughters, nestled in the Maison Albar Le Pont-Neuf Hotel, right next to Les Halles and the Samaritaine whose opening is planned next Spring. A great time to come check out the area.
A furiously design auberge
Subtitled « L'Auberge Urbaine», Odette displays a resolutely chic and contemporary look. A monumental wood structure with rounded-out angles stretches on the walls like the swell along the leather banquettes. For the anecdote, it's a reminder of the Christo's installation wrapping up the Pont-Neuf in 1985. Fun fact, the artist has planned a wrap come back of the Arc de Triomphe this year.
A very reasonable €24 luncheon
It's the win-win formula. At lunch, the menu of the day is articulated around a salty treat, understand a nice starter + a choice of meat or fish + a totally regressive pot of chocolate followed by a pork chop chou-fleur, mashed potatoes or red snapper with, purée of rutabaga (turnips) and kale cabbage.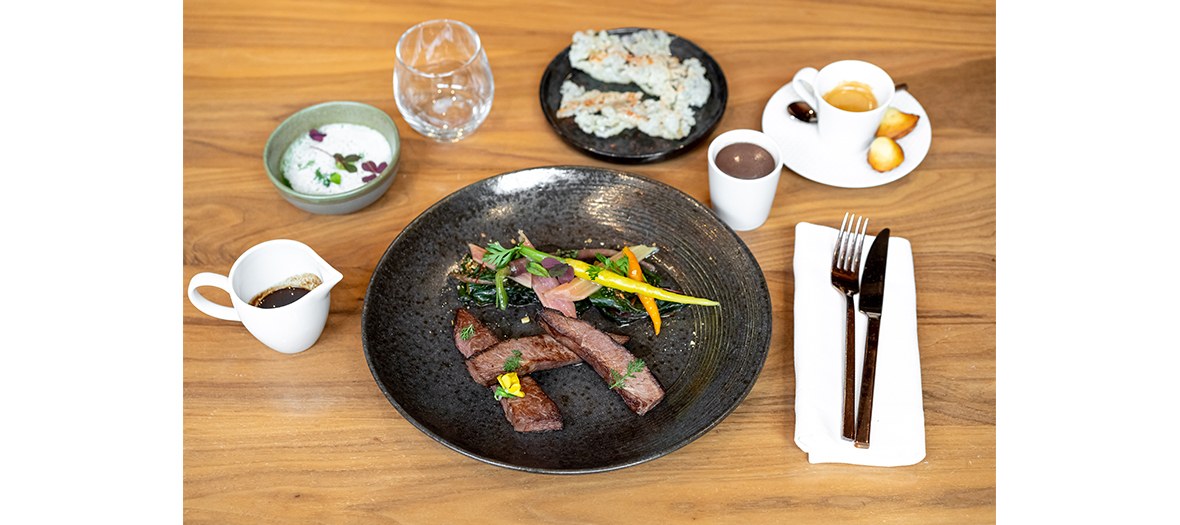 A la carte, of course one finds the DNA of the Rostang tribe. Translation, French cuisine in the bourgeois tradition, modernized and vegetalized by chef Rémi Henaux(ex Ledoyen in the era of Lesquer and ex Grande Cascade). Result, the perfect egg comes with an almond milk emulsion (€13), the marinated salmon plays with nori algae (€13), the braised  beef chuck is disguised as pastrami (€24) and the orecchiette go for the surf and turf option with mussels, chorizo and curry (€24).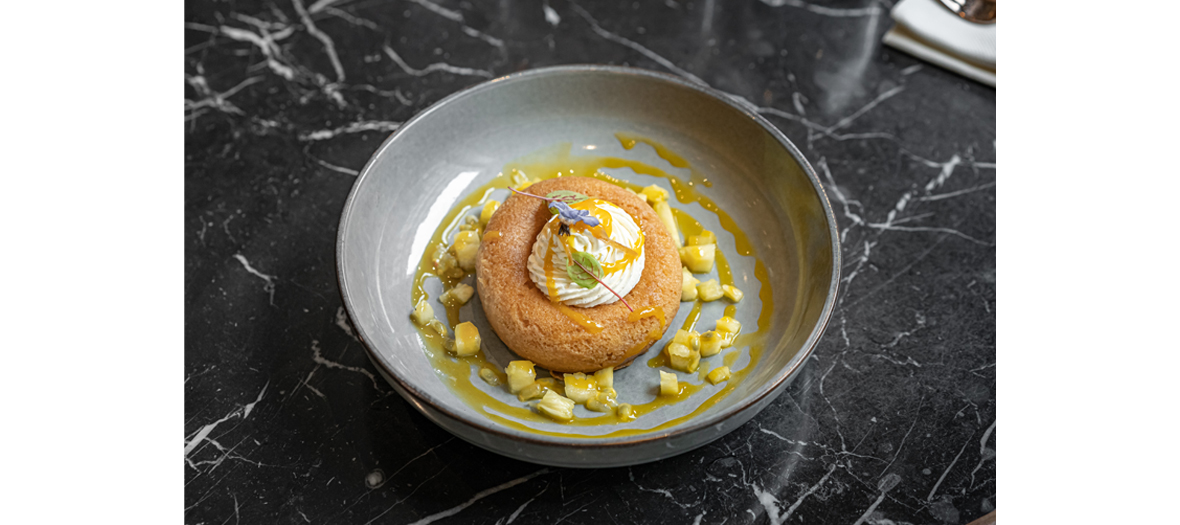 For dessert, count on the baba au rhum (€11) and the chocolate praline tarte (€11). Without forgetting the small still warm madeleine offered by the house at the end of the meal.
Tea time just like at Granny's
We have good news for all those who miss their Granny's 4 o'clock tea time, Odette is launching an in-house version. On the programme, a waffle prepared on the spot garnished with jam, organic spread, fruit or Chantilly cream, a choice of warm beverages (coffee, tea, hot chocolate), every day from 4pm to 5:30 pm (€9).
Open every day.
Also check out the new restaurants to be tested before everyone else and the restaurant Faham.