In the big family of  chefs noticed in the M6 reality show, Top chef, the spotlight is on... Kelly Rangama, the sparkling gal from La Réunion, discovered during season 8 who has opened her first restaurant in the Batignolles district: Le Faham. Here she serves a very personal cuisine d'auteurs with exotic inspirations. A guaranteed far-flung experience  !
Heart throb in the kitchen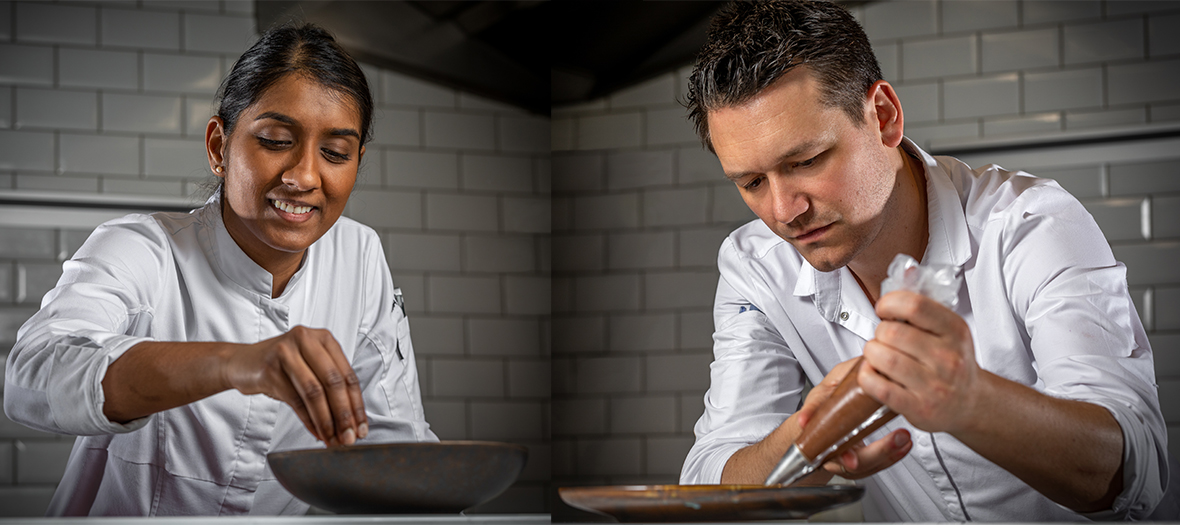 Le Faham, is first a story of love: her, Kelly Rangama, a cheffe and ex-candidate of top Chef 2017 and him, Jérôme Devreese, pastry chef with a flawless course in leading palaces such as Le Bristol with Eric Frechon. Together they created a small cocoon of love, bathed in light where there is a warm welcome and an amazing cuisine.
A direct flight for La Réunion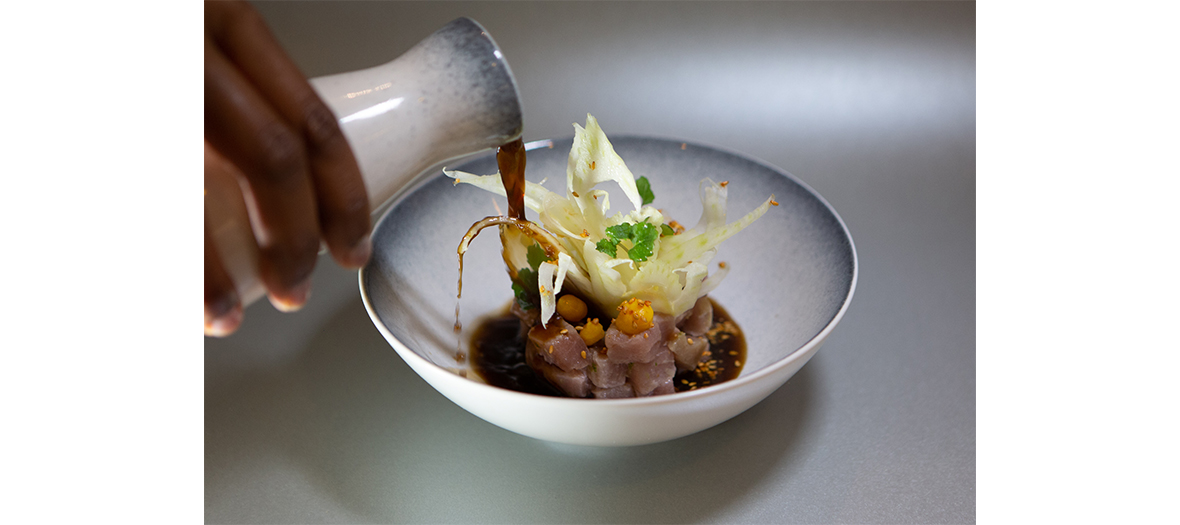 Unity is strength. She is in charge of the savoury side, he handles sweets. Faithful to their origins, they use many products from La Réunion and Guadeloupe such as delicious tamarillos: small very acid tomatoes that are wonderful with the very food-porn rougail saucisse and its saffron rice.
The festivities start off with sarcives: pork shank, mashed taro, coriandre condiment (€16) or La Palmiste : a fab salad of palm hearts from La Réunion, Pei citrus fruit and caviar baeri royal (€18).
Let's get a little serious now, with as main dish, squid in tandoori mode and their mashed artichoke with bukaneer fowl(€32 ) or the irresistible refine chick from the Armoise along with its faithful potatoes (€29). To finish on a high note: a torride sweet potato cake (€12) or for chocolate addicts a creamy treat with vibrato chocolate.
In terms of decoration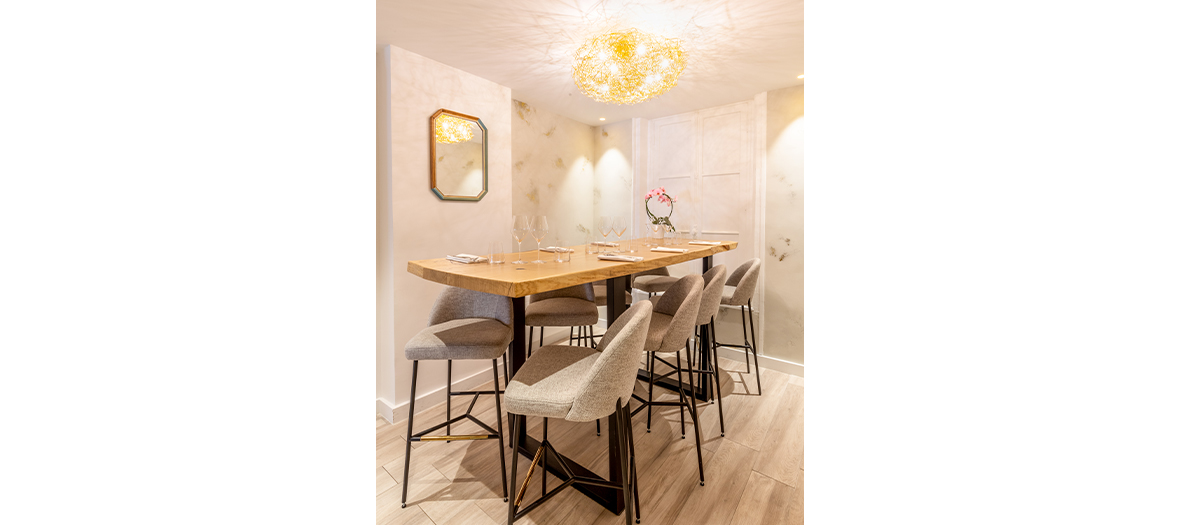 To ensure a pleasant atmosphere:  the elegant decor features stunning marbles tables, touches of blue for the seats, with a view on the adorable kitchen so the cheffe can keep an eye on all the guests.
For large family gatherings: big crush for the large table in the back of the restaurant far from all the others, to celebrate birthdays and fiestas of all kinds quietly.
To be noted also: a terrific selection of wines by Jérôme Devreese mainly coming from Burgundy, is native region.
Lunch formulat: Starter & Dish or Dish & Dessert: €25
Starter & Dish & Dessert: € 29
Tuesday to Saturday:  noon – 2pm / 7:30pm – 10pm
Also discover Mordu, the new bistro at Odéon et 3615, the bar that transports you to the 80's.