Because we no longer want to pollute our magnificent oceans and put anything on our skin, we opt for solar products with recyclable packaging and the safest compositions, both for ourselves and for the planet. Here is a quick overview of these committed brands that play the eco friendly game.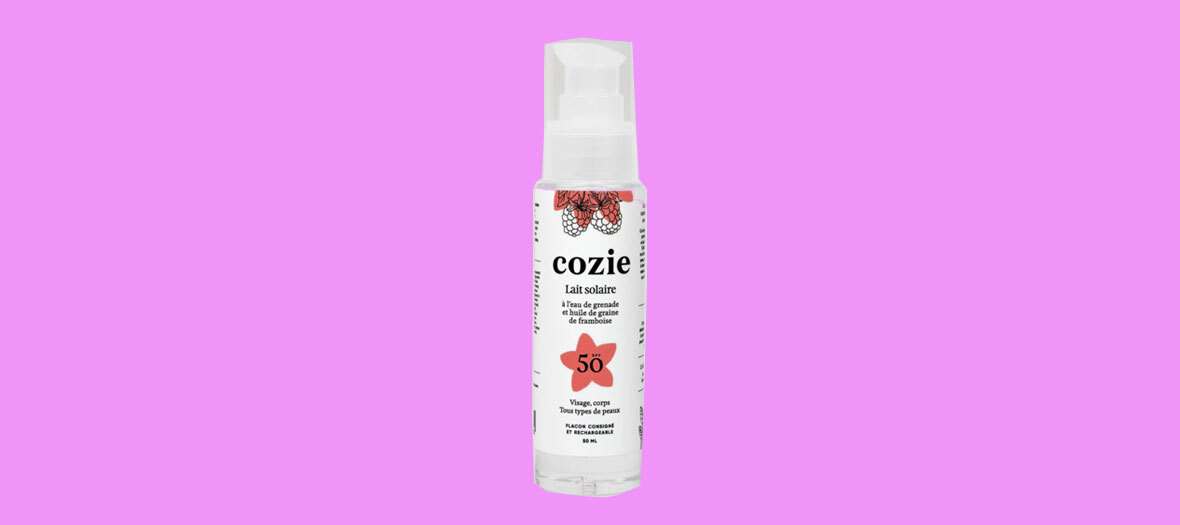 For all skin types, even the most sensitive, the sun milk from this young organic brand made in France naturally nourishes and protects the skin against UVA and UVB rays. Its formula rich in antioxidants , essential fatty acids, carotenoids and mineral filters 100% of natural origin is safe for the flora and the underwater fauna .
The plus: its refillable and recyclable bottle.
Sun lotion 50ml, Cozie , € 23.50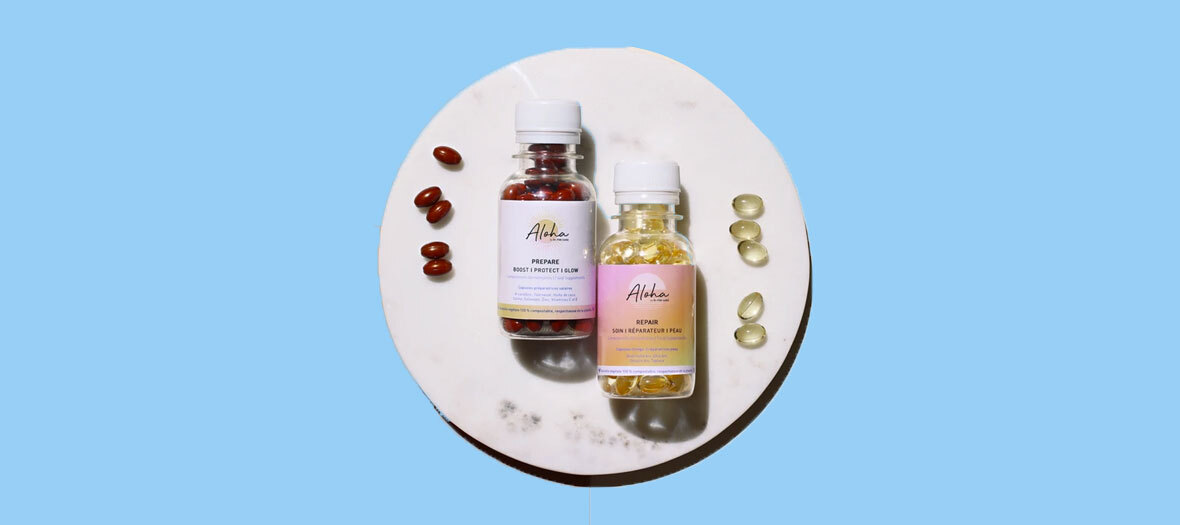 This new product 100% made in France is the perfect duo to combine a nice tan and anti-aging action. First, it prepares the skin and boosts the tan. Secondly, it repairs it from the inside and stimulates cell renewal, all thanks to shock compositions with natural active ingredients such as beta-carotene or copper for the first or borage and evening primrose oil for the second.
The plus: a practical 100% biodegradable format.
Perfect duo treatment 2 months, Aloha D + for Care
85 €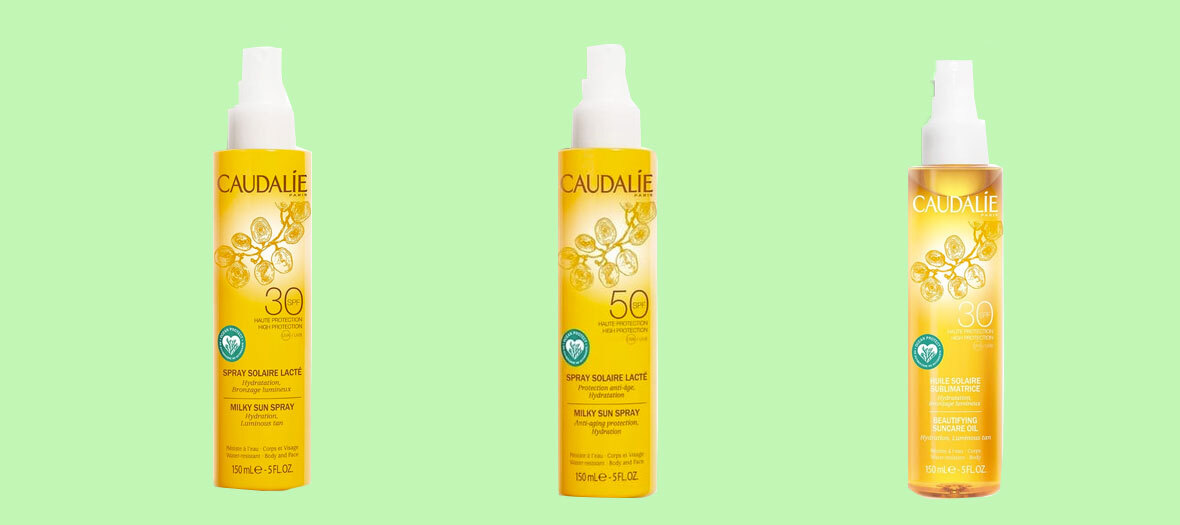 With 4 filters instead of 9 and a new antioxidant complex, this range of 5 sun care products is anti-aging while effectively protecting against UVA and UVB rays.
The plus: their non-toxic formulas are water resistant and have a high biodegradability essential for the preservation of the seabed .
Milky sun spray SPF30 € 19.20;SPF50 € 20.20; sublimating sun oil SPF30 € 20.20, all by Caudalie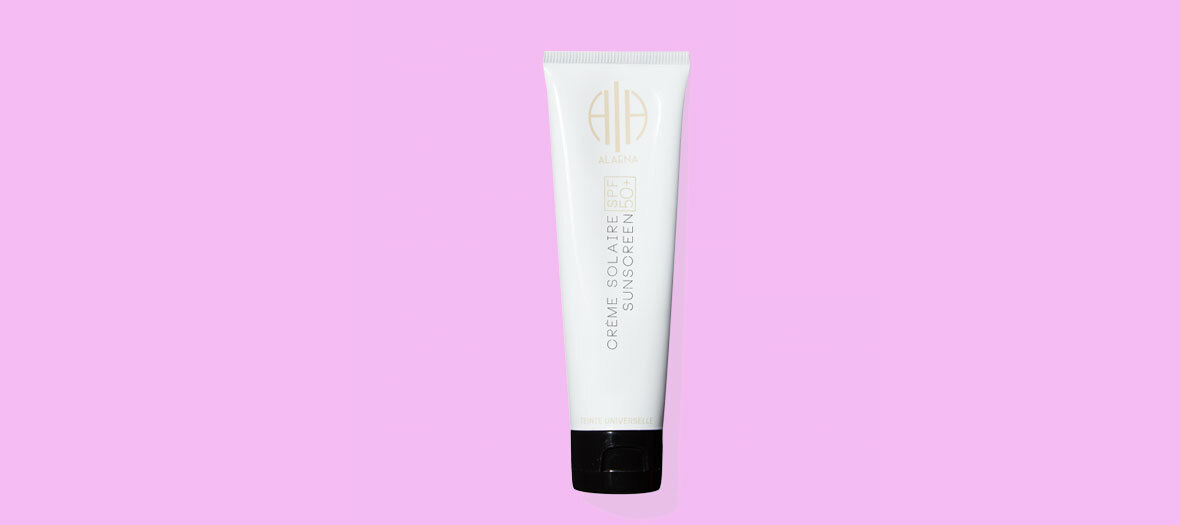 Rich in anti-inflammatory and anti-free radical active ingredients , this water-resistant and 100% organic sunscreen protects the skin from UVA and UVB rays, nourishes it and naturally makes it up with a nicely tinted BB cream texture.
The plus: recyclable packaging and 100% made in France manufacturing .
Sunscreen SPF50 +, Alaena , € 42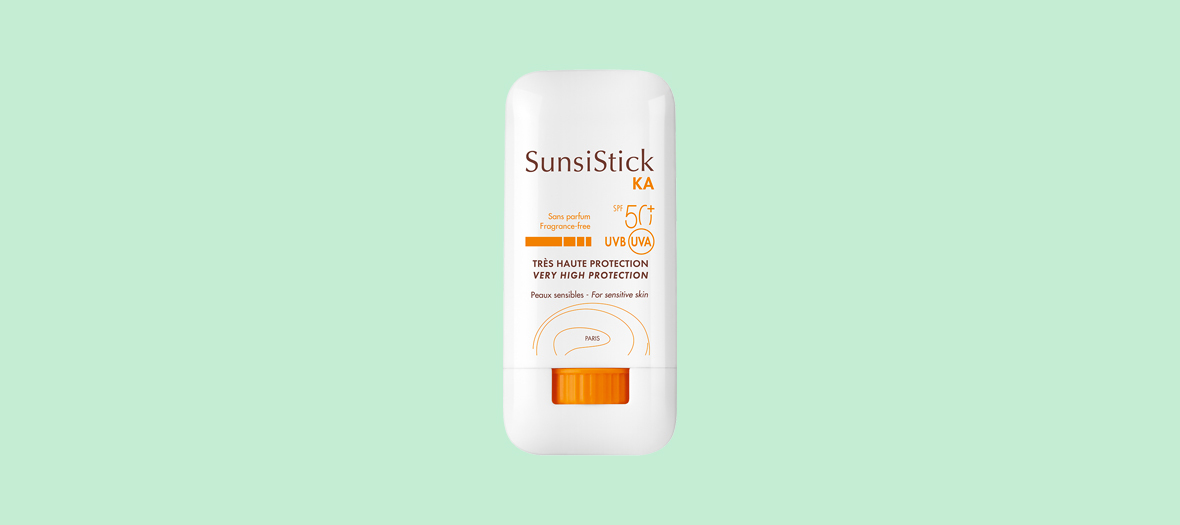 For skin prone to actinic keratosis ( skin cancer ), this new stick protects the most sensitive parts and the most exposed to UVA and UVB. Its patented filtering system respects marine biodiversity and a new active ingredient, vederine, reinforces the skin barrier.
The plus: in partnership with PUR Projet , Eau Thermale Avène is investing in the protection of coral reefs in Indonesia and the recycling of plastic waste .
Sunsistick KA 50+, Eau Thermale Avène , € 17.15, available at drugstores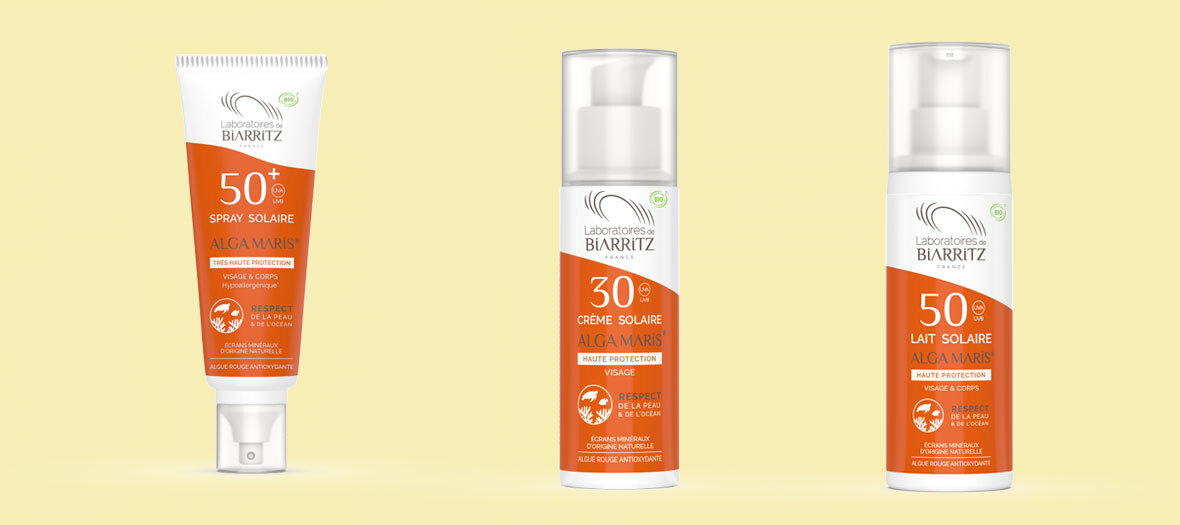 Only composed of biodegradable active ingredients of almost 100% natural origin and micronized anti-UV mineral screens, this range truly respects the environment and our health. It is positioned as the ideal ally for athletes with a minimalist anti-aging formula, water resistant, easy to apply with optimal tolerance.
The plus: under the Cosmebio label, Laboratoires de Biarritz ensures full involvement in the protection of our environment and recyclable packaging .
Certified organic SPF 50+ sun spray € 21.90; face sunscreen SPF30 € 17.90, sunscreen lotion SPF50 € 22.90, all Laboratoires de Biarritz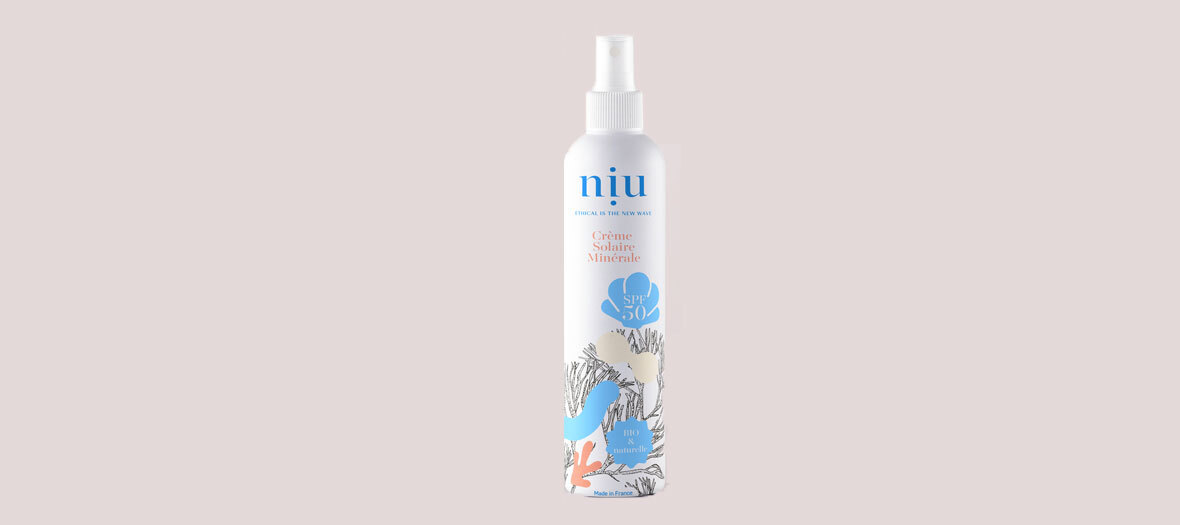 The new Niu brand, created by a young freediver passionate about the seabed , has three watchwords: ecology , technicality and commitment . It is with these three principles that he launched this new sun care product which, with mineral filters with an entirely vegetable composition and resistant to water and organic nourishing active ingredients, is the perfect ally for the most sensitive skin .
The plus: Niu undertakes to clean a minimum of 1m² of French beach per tube sold and to replant coral reefs.
SPF 50 sunscreen, Niu , € 22.95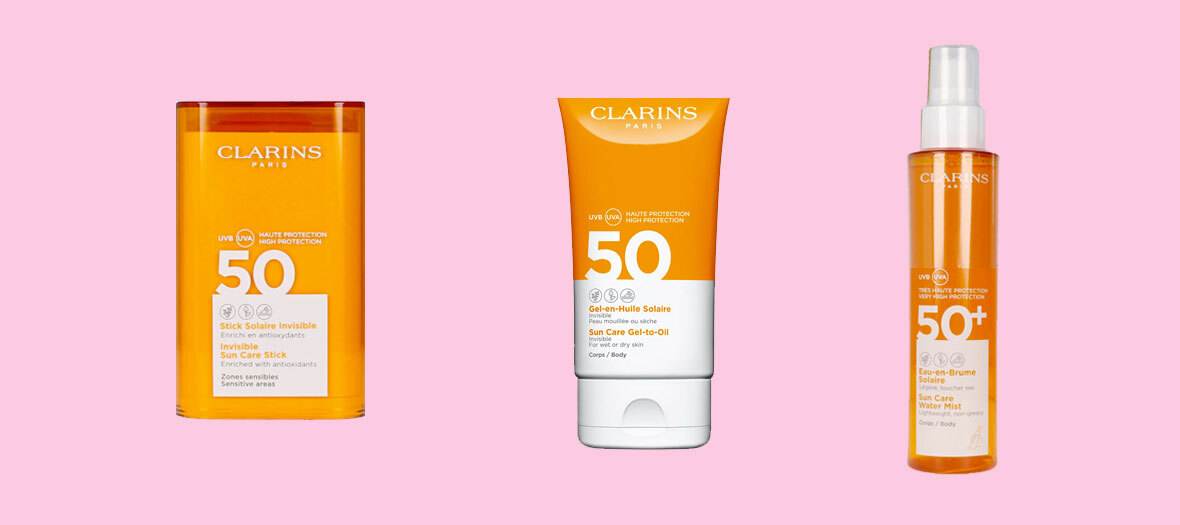 With eco-designed packs and formulations and filters that respect the life of corals (and therefore the balance of the seabed ), these new treatments have it all. The nomadic pocket stick with an invisible finish for the face, the light mist for the body and the hair and the gel to be applied on dry or wet skin make up this super protective, innovative and effective sun range.
The plus: Clarins is committed to Plastic Odyssey to promote the reduction and recycling of plastic waste .
Sun stick SPF 50 € 26, gel-in-oil SPF 50 € 29.50, eau-en-mist SPF 50+ € 29.50, all by Clarins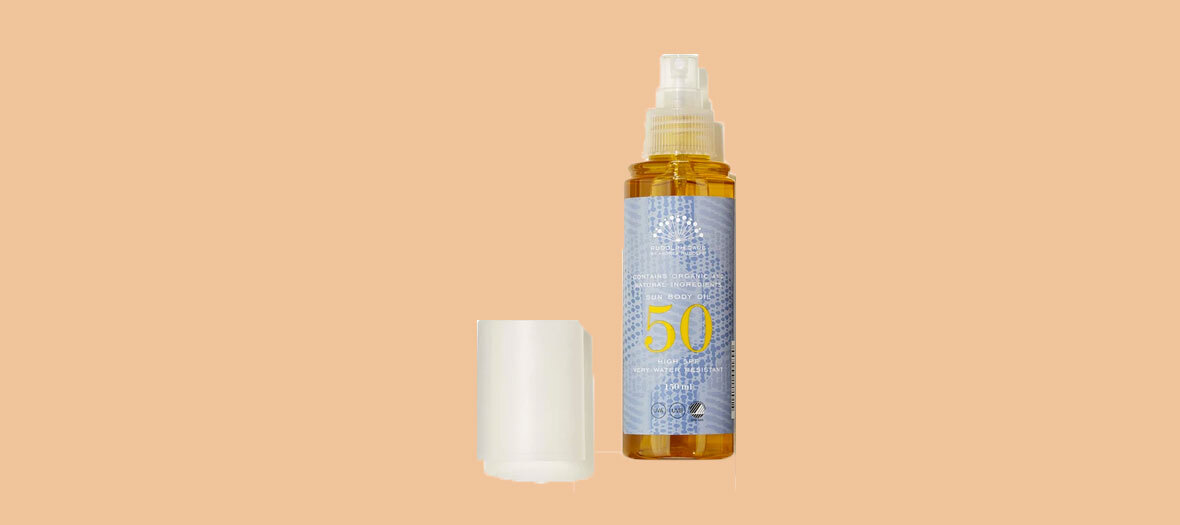 With certified organic sun filters and natural formulations packed with antioxidants and soothing active ingredients, all waterproof , this range composed of a face cream, an oil and a body milk protects and nicely browns the skin. skin with a non-greasy satin finish.
The plus: an extremely rare thing, this young Danish brand has the two most demanding certifications in the world, namely the Ecocert label and Nordic Swan Ecolabel .
Sun body oil SPF 50, Rudolph Care, € 40 on www.ohmycream.com

Also discover the best anti-cellulite plans and 5 spa-worthy beauty recipes .