We have good news for far-flung foodies who like to keep up with the coolest restaurants of the planet…
You have surely heard of Moments, the most coveted table in Barcelona where officiates Carme Ruscalleda, the Spanish "Pic", amongst the most star-studded chefs in the world, and her son Raül Balam.
Very good news: the kitchen of the Catalan restaurant is exceptionally delocating at the heart of the Mandarin Oriental Paris for an an amazing take-over from the 12th to the 16th of November 2018.
Special tapas at the bar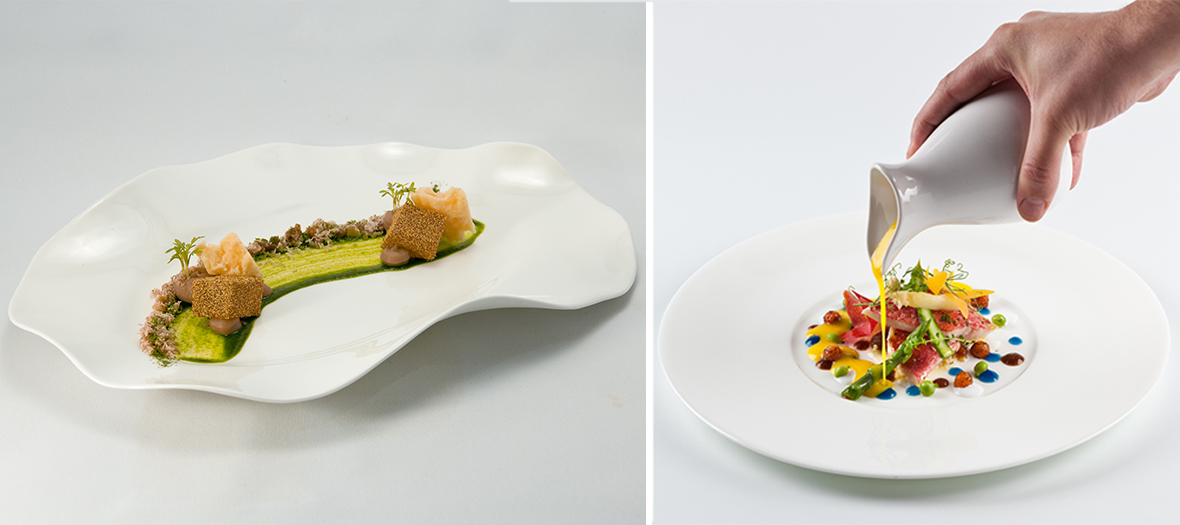 Parisiennes will be in heaven. During her Parisienne food residence, the chef of Moments is taking over the hotel bar with a wild selection of gastronomic Catalan tapas around a "Clear Sangria" (27). A good way to test the delights of a star-studded without paying top euro, nor pigging out...
An exceptional tasting menu
Purists might prefer to settled down at the Camélia, the famous restaurant of Thierry Marx - where the chef has imagined an amazing tasting dinner at €140 with amuse-bouche, 4 dishes, cheese and dessert featuring the signature dishes of the Moments restaurant, amongst which the Aperitiu Coca Barcelona : a toast with strawberries and anchovies, the Pluma Ibèrica with mushrooms, the Wizard of Oz highlighting a sole with coconut milk and coffee. Without forgetting dessert, the famous Xocolata Olives and the traditional Carquinoli.
From the 12th to 16th of November for the gastronomic Catalan week at the Mandarin Oriental, Paris. Information and reservations at 01 70 98 74 00 or mopar-restauration@mohg.com
Also discover the ephemeral Marseillaise canteen of Julia Sammut at Merci