A year after season 1 of Sex Education , the shock and pop series from Netflix that had exploded our narrow vision of sex, Gillian Anderson and Asa Butterfield return with a lecture, to our greatest pleasure.
Previously in season 1
Did you miss season 1 ? Already, it is still available on Netflix . But if you are allergic to #old to the point of wanting to go straight to the fridge, we assure the update.
Otis Milburn is a teenager discovering his nascent sexuality. Her mother, Jean ( Gillian Anderson , aka Dana Scully in The X-Files ), is a sex therapist. That's good ? Not really, because debriefing her hormone blasts with her mom doesn't really appeal to her. In high school, he meets Maeve, a badass girl who prompts him to start clandestine sex therapy consultations for his classmates thirsty for information about " the thing ". Otis, who goes from strange teenager to recognized professional (while still being a virgin), is obviously attracted to Maeve, but turns around the bush, and ends up dating Ola. Maeve, she is expelled from high school because of her brother. End of season 1.
Season 2: What we can say without saying too much
We were able to see these 8 new episodes long awaited, but under embargo. So, to avoid spoiling anything, we will not go into details but know that this season is as enjoyable, if not more, than the 2019 vintage. We got attached to the characters, and we then feed an additional pleasure to follow their sentimental and family pangs.
Gillian Anderson , 2019 volcanic revelation in Jean Milburn, once again bursts the screen as an uninhibited mother who proves that sexuality has no age. Maeve ( Emma Mackey , the Franco-British actress with the false air of Margot Robbie that we should see a lot in the years to come) installs an ultra inspiring female character for Millennial girls addicted to the series. As for the societal themes addressed, between total decomplexion and soft puritanism, they are always broader. Revenge porn, MST, masturbation and especially female pleasure, no taboo is bypassed but always treated with delicacy and humor despite a teen-movie setting that would let fear the worst. In short, we do not hesitate to dive (also) in this season.
The portrait of a generation
Gen X (the natives of the 70's-80's) had no news, no porn, no Google to ask the questions that haunted her (" Language, in what sense? What exactly is a dick? "). Frightened by teens bottle-fed with all-access sex, we could have feared that the 2020 high school students would really go crazy on the ass. And yet, the series shows that, despite the mass of information at their disposal, " young people " of the 21 st century are ultimately as stupid as their darons (and that's cute). If not that girls and their pleasure are finally taken into account, which is good news (" What exactly is a clitoris? ").
A feel good show
If the series is British (and the focus of Gillian Anderson stunning sexiness), the decor looks like a high-school 80s multicolored shirts on Saved by the Bell, lockers Americans resolutely US campuses, the creators of the show has deliberately mixed universes and installed a regressive and feel good aesthetic that makes us feel good, and realizing that the Walshs and Donna Martin, with their little heteronormous wasp issues, are far away. Maeve, more marginal than her comrades, who lives alone in a trailer and turns heads in high school, would she not also be a 2020 remake of Dylan McKay? The codes have changed, and that's cool.
Sex Education season 2, on Netflix from January 17.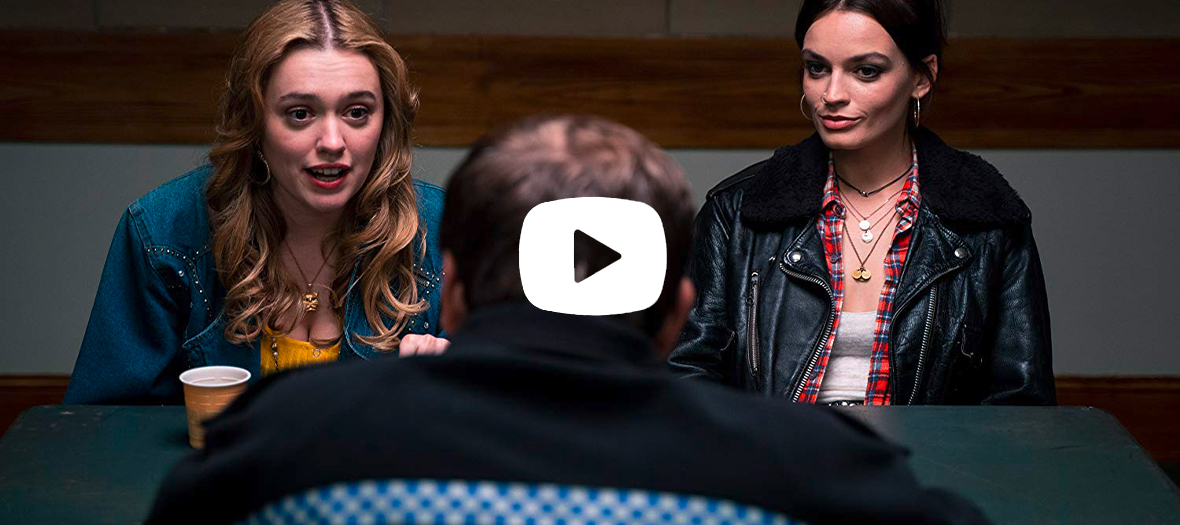 Also discover Selfie, the anti blue Monday comedy and An Island , the best series of the year revisits the myth of the mermaid