Life at full speed, exhaust fumes, terrace happy hours, shortened nights and hours spent in front of screens… Hard to escape city pollution, the new beauty problematic of urban gals. Except if…
A revolutionary treatment
Always a pioneer in terms of research, the Sisley brand has come up with SisleYouth Anti-Pollution, a truly hallucinating treatment that is going to bring back a smile on young faces, but mostly a immediate fresh complexion.
Its new deal? A fluid that treats pollution issues: blue light + indoor + outdoor.
Because it was not really obvious, but in fact the air inside an apartment is much more polluted than outside, while digital pollution linked to the time spent in front of screens acts directly on cutaneous ageing.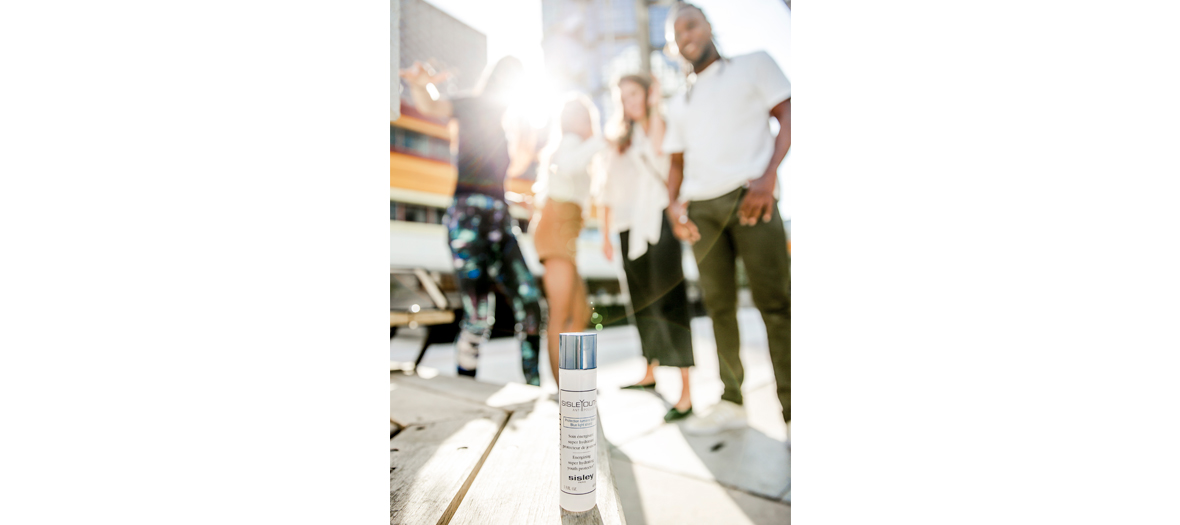 Translation: much more than a moisturizing cream, here is the promise of a real youth protection therapy found in this clever tube. The effect of a gush of fresh air for the face, which helps the skin to "breathe again". Really.
Explanations
In order to do this, Sisley has combined the best active ingredients and undergone outstanding research and development work.
First heart asset: the immediate action of the cream. Extracts of ginseng and kiwi filled with toning virtues, minerals and vitamins immediately smooth out face lines in a radiant and healthy mode. Our glowing doll complexion is back, as though we had just benefitted from an ultra-resourcing night of sleep.
Other strong point: the "body guard" agents protecting the barrier of the epidermis. Starting with a derivative of vitamin E that reinforces the immune defences of the skin, extract of pears or extract of organic buckwheat, a powerful antioxidant that works like a shield, boosted by the extracts of organic ginkgo biloba leaves, the active signature of Sisley.
Sisleyouth Anti-Pollution 40mL
To be discovered on Sisley-Paris.com.