We have been following them from pop-up stores to pop-up stores since two years. This time, it's the bull's eye, Julia and Aurélie, the founders of Soi Paris are opening their boutique on the fashion artery of the trendy Marais. Hurray.
A Parisian salon with feminine codes
The small brand with prints has settled down in a delicate and super feminine setting with the allures of a Parisian salon. Old checkered floors, period mouldings, cosy carpet, design furniture, event the walls, covered in the signature pink of the label, glow happily.
The fun detail ? Their souvenirs corner dedicated to the photos of clientes, illustrating the claim #MoiEnSoi.
Joyful, fun, colourful, malicious, the exclusive prints are sketched by Julia, in charge of the duo's creative part, in keeping with her inspirations: from her travels to the toy chest of her childhood. Total? A stunning wardrobe.
Our heart throbs? The arrow shirt in viscose (€105), the silk wrap-around dress featuring the first women to have participated in the Olympic Games  (€175) and the shirt, with a cute wink to the orange artichoke salad of their Granny Odette.
We like: the plain shirts, a novelty only available in the boutique for the time being.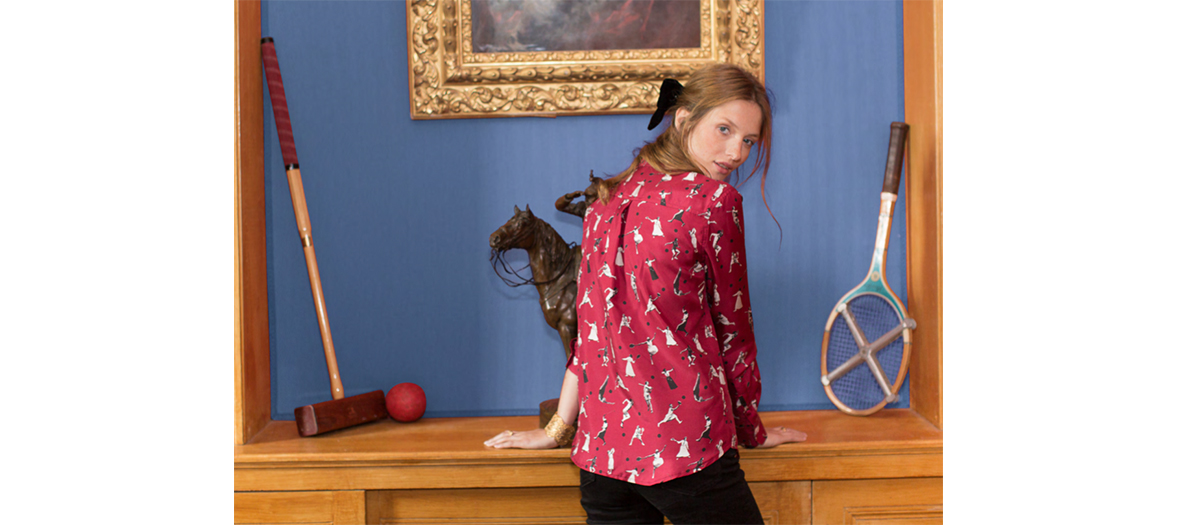 Also heck out the boutique of Maison Labiche and Chiara Ferragni around the corner.