Chiara Ferragni herself has yet to announce it on her Instagram feed, which goes to show how the opening is still super confidential. But since nothing that is going on in Paris goes unnoticed by the Do it team, we are giving you the info as a preview: the queen of social networks with 15 million subscribers (and the counter is still turning) has just opened an eponymous flagship in the Marais. #TheBlondeSaladNeverStops as she says !
At 30-years-old, the blogger/entrepreneuse/recently married/happy mother is at the head of a true small empire. After Milan and Shanghai, her brand Chiara Ferragni Collection is opening a venue in Paris, located in a furi instagrammable  mini pop palazzo: light blue facade, marble floor sol, sky blue trompe l'œil wall, merchandising with sequins.
A chic and fun universe image of her shoes, clothing and accessory collection. Glitter mules with fur featuring her signature eye (€380), backpack (€395) and matching iPhone case (€50), star-studded sneakers (€225), a cute sweatshirt (€195). Each piece comes in a wide palette of colours.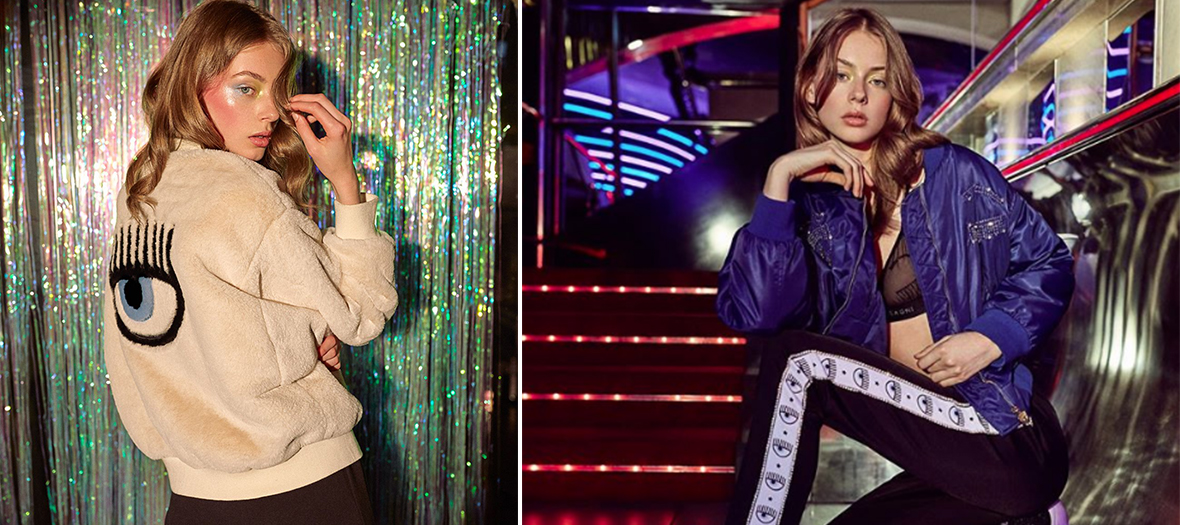 We like: the little girl line to copy Mummy's style.
Also check out the new brands everyone is talking about and 5 golden rules to win followers on Instagram.