Ana and Zully Sibille are the two new rising stars of design! Since the launch of their agency, Nuts & Architects, in 2013, these sisters of Peruvian origins have been busy on many construction sites. Flats, boutiques, hotels, restaurants: their colorful graphic style is featured all over Paris and they will soon be inaugurating their first concept-store!
A design lesson with these two style pros.
Höja, our dining lair in the Marais neighbourhood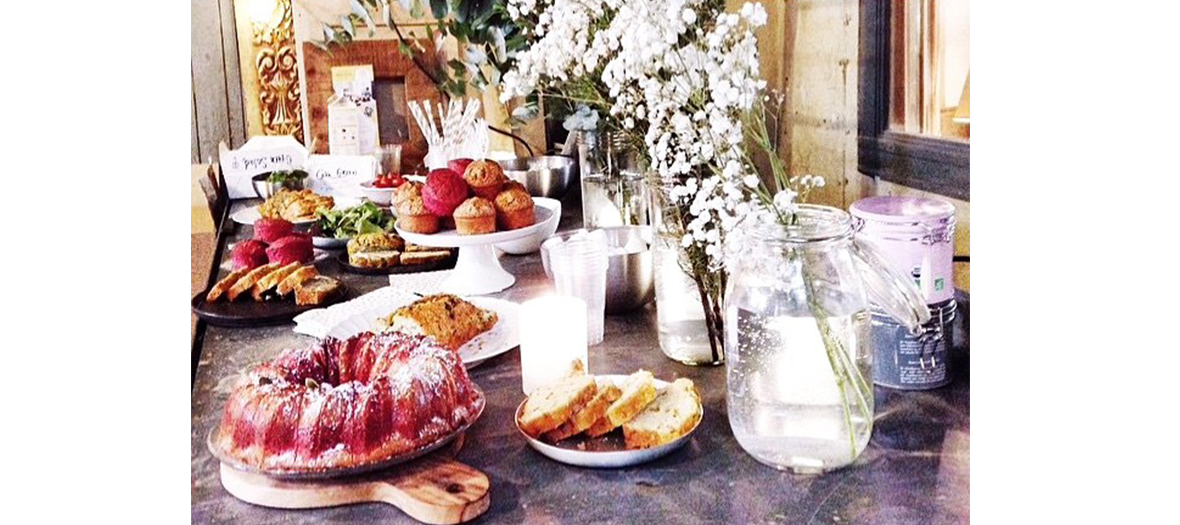 Picture credit : © Facebook Höja
In addition to the architectural agency, we opened 'Höja (pronounced " Heya"), that means to grow.
We conceived it like a small cantina/salon, a place where you will enjoy living, a little like at home. Our Latino American culture comes out through natural products, stemming from sustainability. We prepare balanced recipes, but that don't leave you hungry such as Kannel bullar, no gluten cakes (pistachio raspberry or colorful and seasonal quiches. We also have a small range of fruit juices, such as Anaginiri, a mix of pineapple, celery, ginger.
In terms of decoration, it's a joyful mix between Latin America with colorful floral wallpapers (palm trees) and a more streamlined side, a cute wink to our love for Scandinavian countries.
For a little Höja at home, you must know that the dominating colors are yellow, green and blue.
You can create atmosphere with a green plant, a wicker pot holder, a light blue pouf with wooden feet, colorful or flowery cushions large vases with real or fake flowers.
For the Scandinavian style, don't hesitate to go for furniture pieces in light wood.
Everything can be enhanced by touches of brass, either hanging fixtures, or frames, or a detail placed on a table.
feel comfy at home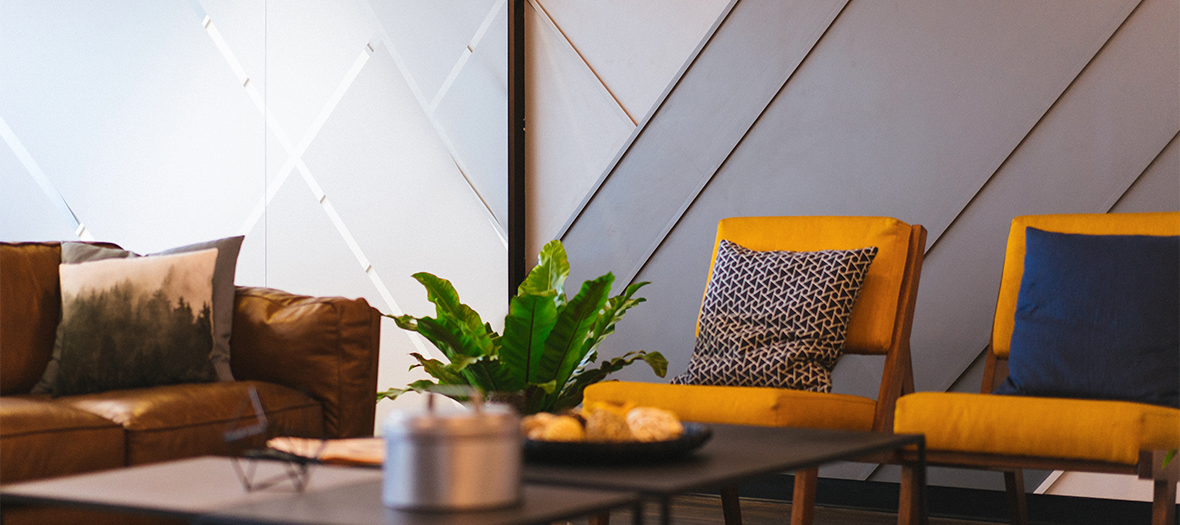 Picture credit : © Unsplash, CC
- Play on fabric matching, boiled wool mixed with linen for example.
- Cushions, more cushions, from Kissen Kissen of course (their cushion label, note from the editor) !
- Treat yourself to a small luxury, put light variators at least in the living room (about 300/400euros supply and installation included), the muted ambiance changes everything!
- Go for seats that encourage cocooning
- Candles and essential oils—often one forgets about our smellins senses.
our good addresses to purchase nice items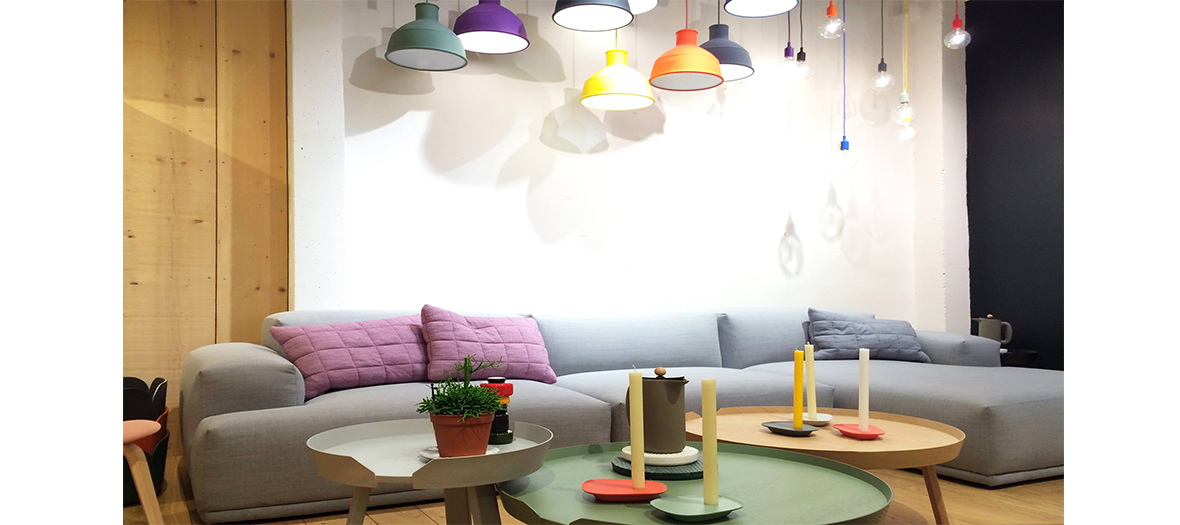 Picture credit : © Fleux
For vintage, we like going to Les Petits Meubles de Marie near Canal Saint-Martin, it's like partaking in a treasure hunt.
We are also fans of Zara Home. You can spend hours there choosing handles for your furniture that will give a personalized touch to your Granny's chest or Ikea pieces.
For wallpaper, we go to Les Peintures du 18e and on the fabric site, where they have a large panel of wallpaper from England.
For fabrics, Marché Saint-Pierre. A treasure trove to personalize armchairs picked up at the Saint-Ouen flea market.
But we also like to go visit the temple of fabrics: the Lelièvre boutique. The window-display is a real fairy tale and the new collection is absolutely wild.
For design objects, check out Fleux' in the Marais.
I am a total fan of everything that comes from Scandinavian countries, so I spend lots of time at Nordkraft
And for the upcoming new season, we are opening our "HUS" concept-store (House in Swedish). It's the association of an architectural and design agency, a carpenter's workshop for made-to-measure furniture, a DIY workshop and a coffee-shop. Also added to the NUTS team: Julien and Anna who follow us in our folly of combining a place for comfort and sharing.
cheap ways to boost a home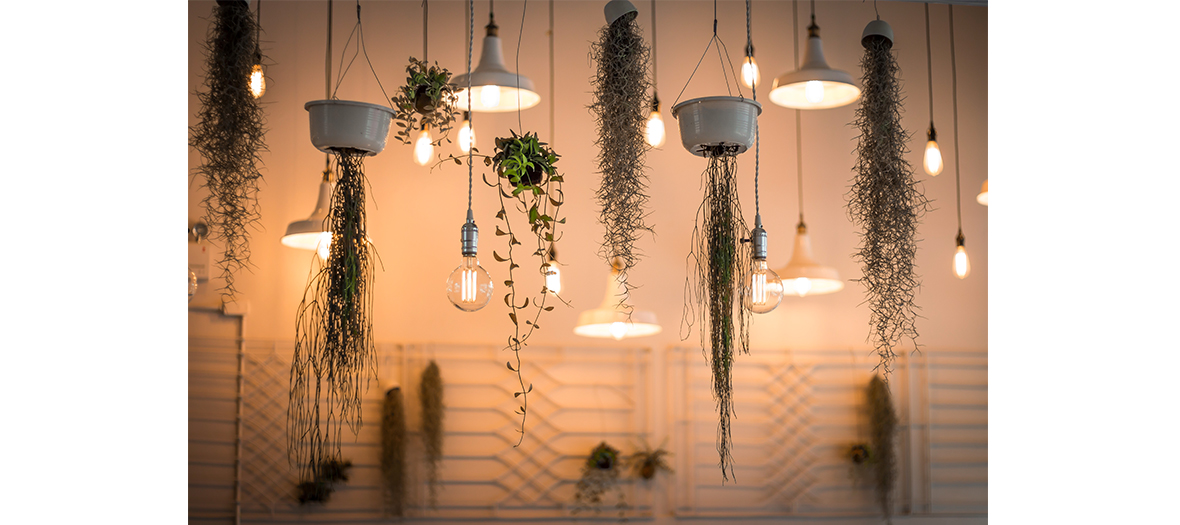 Picture credit : © Unsplash, CC
Pick up a macramé terrarium to hang a plant, or even better go for the DIY solution. You can find some at Etsy, Ikea and Urban outfitters
Another inexpensive and original idea,cover up the feet of a chair or a stool with Farrow & Ball paints.
Put cushions everywhere. We have created ours with the label Kissen Kissen.
Our "cheap but chic" shopping tips :
Light pink curtains by La Redoute, a very chic golden vase from Zara Home, the Conran Shop rainbow mug, the Alinéa faux-fur carpet in kaki( the in color of the new season) and a geometric bath towel by H&M.
clean up our mess with style
Go for two-in-one and "customization".
To discretely store your shoes in the entrance,slip boxes under a bench.
To optimize your wardrobe, pile up baskets on the shelves. Super practical to store your accessories and your lingerie.
Too many bags lying around? Fix some pegs on a wall, it's decorative and practical.
And for customizing options, we work with a carpenter who is tops: GUAP Agencement.
This fall's must-have items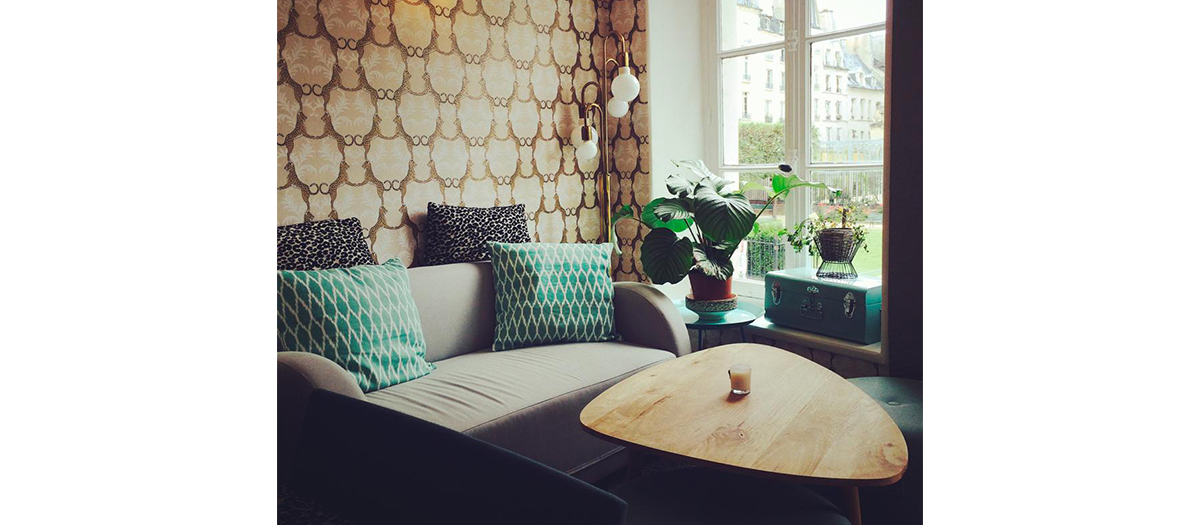 Picture credit : © Facebook Maison Sibille
For a trendy side, opt for a mix and match of softer, more neutral overtones, with a small touch of pastels.
On our shopping-list:
- A copper Habitat vase
- A Babylon lighting suspension on the site Cool Republic for a linen set from Zara home
- For the fresh side, Indian Summer spirit and natural colors, the office in a Marseille blue at La Redoute
- Mirror modules for a little peps by Maisonnée
- The BETO side-table by Belnette
- A coppery lamp by Fly
- Fan of printed palm trees, prolong the holidays with the paper designed by House of Hackney on the site Etoffe
- And for a touch of softness and color, a plaid by Jardin d'Ulysse
make space without tearing down the walls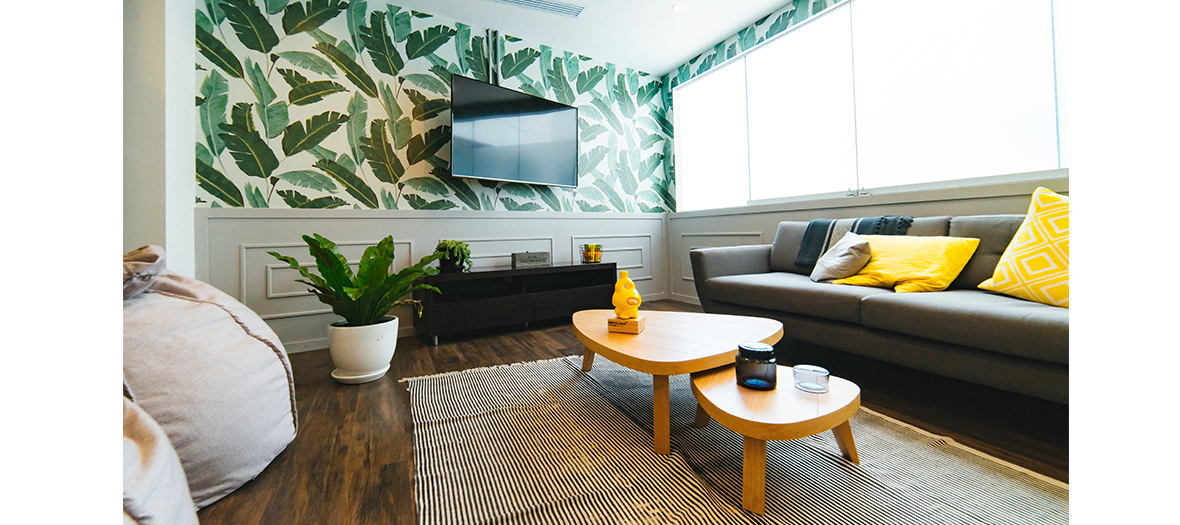 Picture credit : © Unsplash, CC
Here are a few tricks to create the illusion you moved walls.
1. If your ceiling is low, apply some striped wallpaper on only one side of a wall to convey more height to the room. It also works with dark paint on just one wall panel, by painting over the edge of the ceiling in the same color.
2. To convey more depth, choose a shaded carpet and place it lengthwise, it will create an effect of perspective. You can also play with colors and different shades on the wall. The idea is to use contrasts.
3. You can play with the luminosity of the room. Create a more cozy side with muted lighting along with a fresher and more luminous corner.
Also don't forget to place mirrors at various points of passage in the room to increase perspectives.
4. Choose low and light furniture, for example a coffee table, poufs...