Stop looking, the ideal wardrobe of the Parisienne is right here. Fluid blouses, printed tops, timeless dresses, slim rock n' roll jeans, ethnic scarves, refined jewelry, in short everything you need to put together total looks, that are chic and easy to wear.
In terms of brands, we'd like to mention Gat Rimon, Les Petits Hauts, Marie Sixtine, La Petite Parisienne, Melting Pot, Mamouchka… The idea being to mix strong and basic pieces at affordable prices, the real secret of gals who are well put together. Careful attention is also given to materials (comfortable) and cuts (impeccable).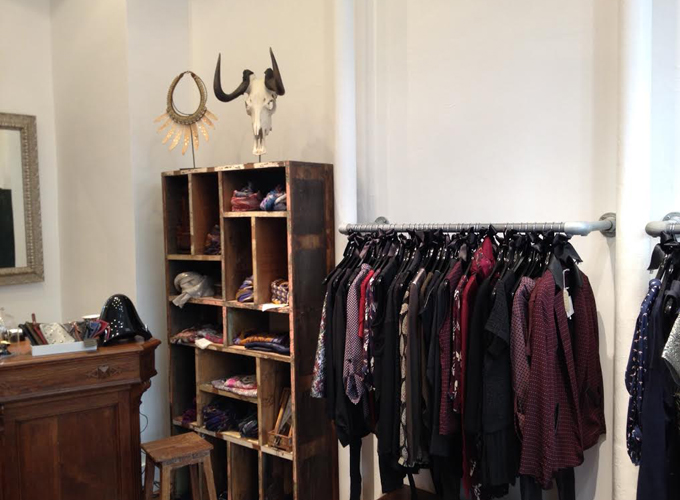 We adore: the over the top decor with vintage furniture (old trunks and ancient closets) bo-ho objects.
The plus: they feature novelties each week.