On Instagram, it's the new obsession. After dizzying boots and the return of thigh boots , this winter marks the era of the low-heeled shoe.
Not too high (8cm maximum) and therefore ideally calibrated for city life, it can be matched according to the mood with well-cut shorts, high-waisted jeans or a midi dress. Tour of the models that make us crack to lengthen the leg without suffering the martyr.
Shoe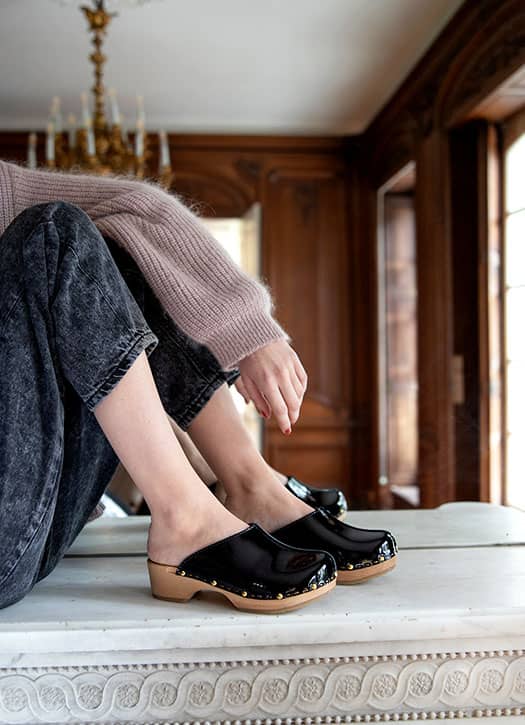 Heel height: 4.5 cm.
We dare the shoe in winter! Adorned with beautiful socks in big cashmere or with funny patterns (spotted at Eric Bompard or Jimmy Lion ) and made in an ultra-glossy black patent leather, this one from the French brand Youyou finally convinces us.
Yssa varnished clog, Youyou , 155 €
Varnishes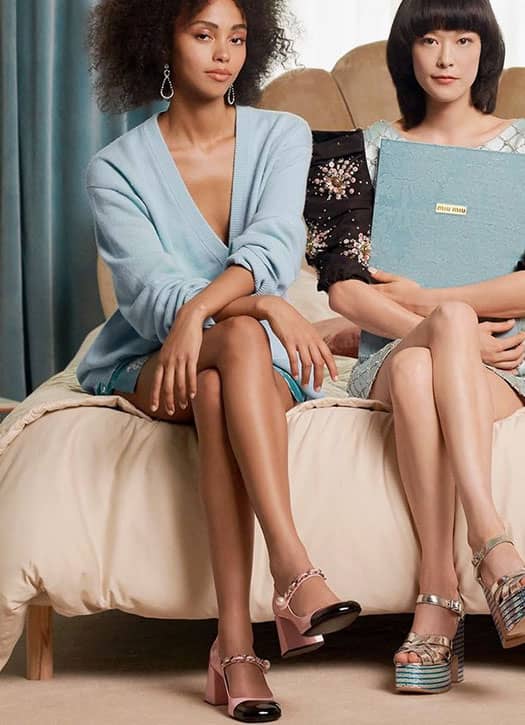 Heel height: 6.5 cm.
As adorable for a wedding as they are stylish for going to work, Miu Miu's pink patent Barbie babies are a fashion springboard for those who have not turned the page of childhood. Special mention for its details with its chain strap and pearl button.
Patent leather pumps, Miu Miu , € 675
Cowboy boots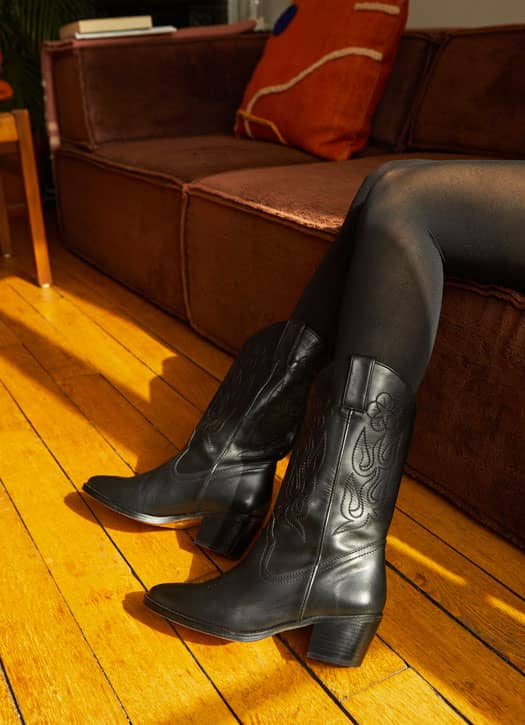 Heel height: 6 cm
Impossible to ignore a beautiful pair of cowboy boots to cool tailor pants like a sweater dress that is a little too grand. Petite Mendigote offers its perfect version with a small heel, cowgirl stitching and the perfect shape to make very thin calves.
Vitali leather boots, Petite Mendigote , € 250
Rubber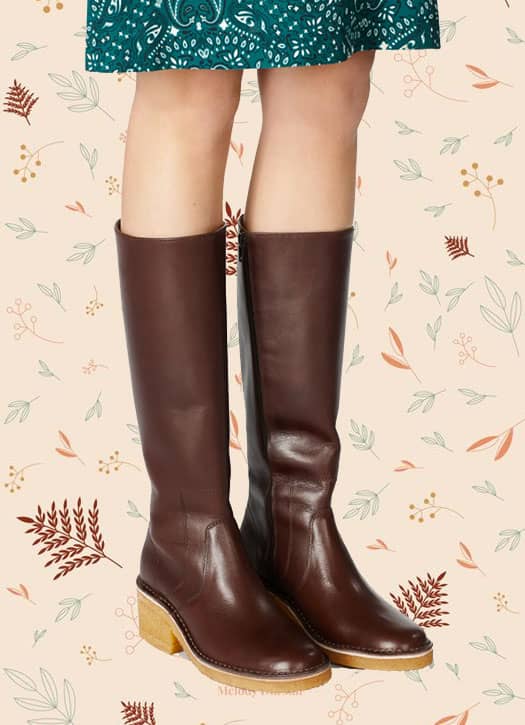 Heel height: 6 cm.
APC 's high heel boots complete a bohemian look under a printed maxi dress and shearling coat. It's a bit of Laura Ingalls in Paris, plus the fashion guarantee.
Armelle boots, APC , 450 €
Snake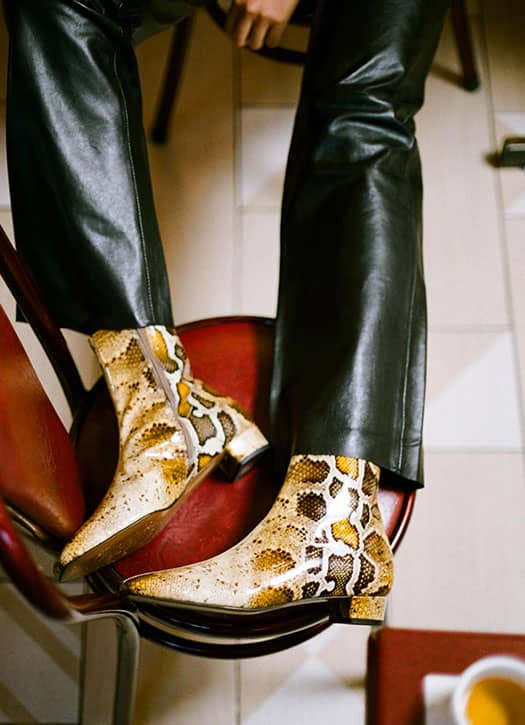 Heel height: 3.5 cm.
By Far takes on the ultimate trend: animal prints. Add the snake-effect ankle boot to her list of must-haves to bring a wild contrast to a demure ensemble, like under raw jeans and an oversized black blazer.
Este snake print boots, By Far , € 500
Retro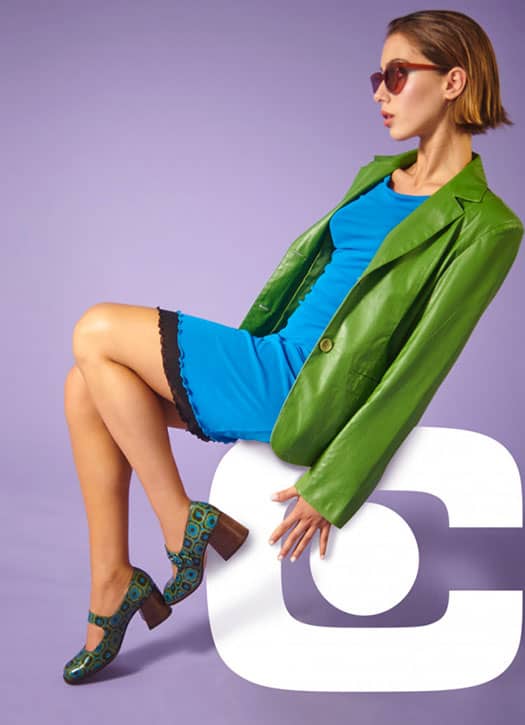 Heel height: 6.5 cm.
To make a stylish shoe, take a vintage model from the 60s and stick a 70s print on it. Thread it all through a space-time rift, and you will get Carel's flowered babies . The only thing missing is the formica table!
Babies Caren floral print, Carel , € 285
Male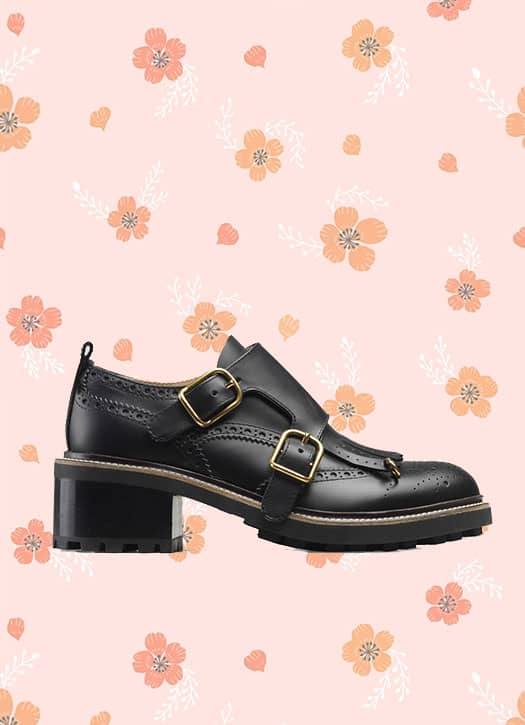 Heel height: 3.5 cm.
Prick accessories for guys to make bombs shoes, this is the metamorphosis operated by Chloe on these oxfords double loop and fringes, with piercing option on the left foot. Ultimately chic.
Oxford shoes Franne, Chloé , € 795
Notched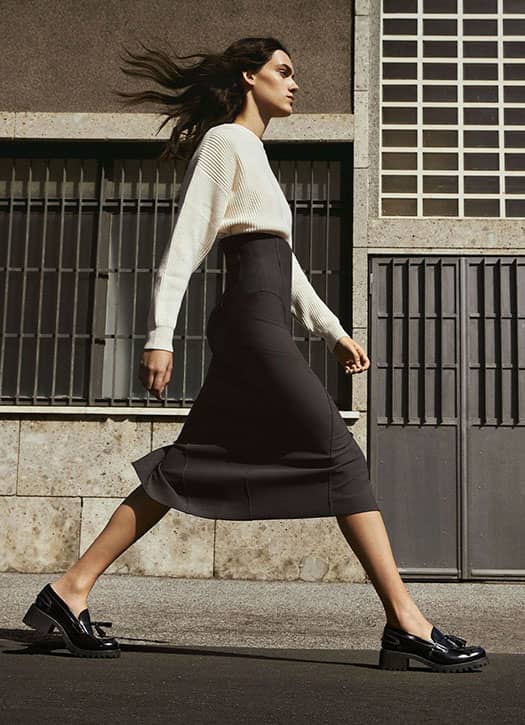 Heel height: 4 cm.
The black moccasin with notched soles is definitely the must-have item, which can be seen on any occasion to afford the nonchalance Brit 'of Jane Birkin under trousers with eph tabs. Church's makes them downright necessary with tassels and signature smoked leather.
Coleen 40t moccasins, Church's , € 590
Prince of Wales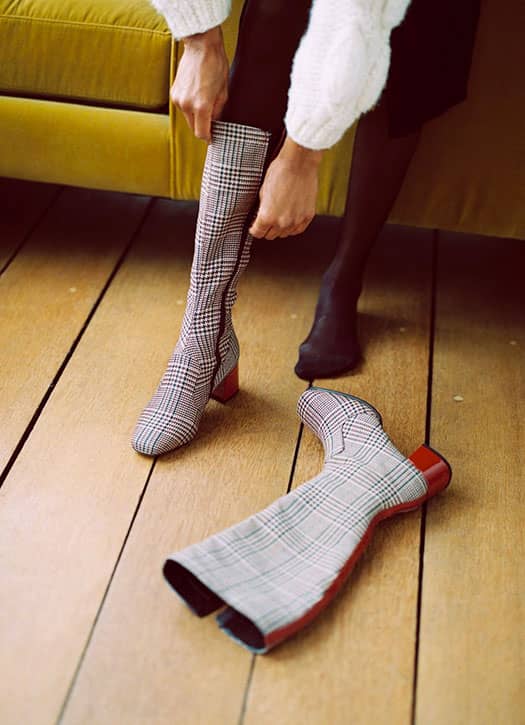 Heel height: 5 cm.
Mellow Yellow adorns her boots with red patent leather and a Prince of Wales fabric in a Royal Family atmosphere, charming under a denim culotte skirt with a large knitted sweater.
Wally boots, Mellow Yellow , € 180
Babies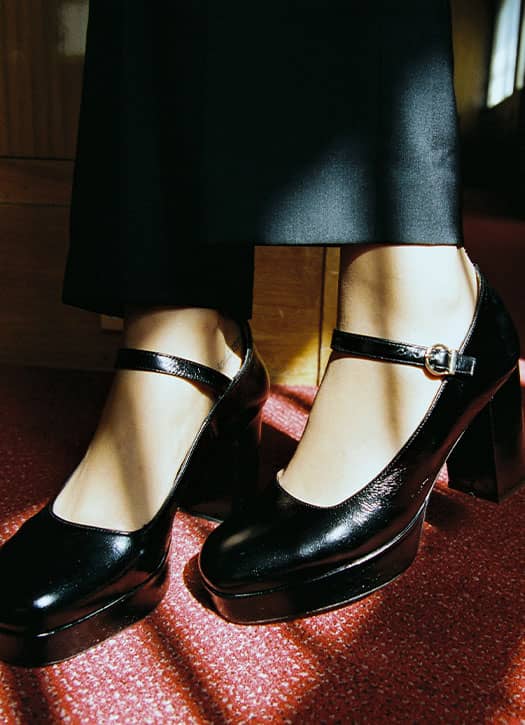 Heel height: 9 cm - 3 cm platform = 6 cm felt.
You would think they had been torn from the feet of Alice in Wonderland. Musier 's strap and platform babies are the perfect tip for climbing in centimeters without sacrificing comfort, and have the advantage of matching everything, everything, everything.
Babies with black straps, Musier , 165 €
Also discover the 10 golden rules of homewear to confine style and 10 new brands of bags spotted on Instagram .