Are you on the lookout for a home sweet home during your next ski and snow escapade? If you are still hesitating between the comfort of a hotel and the charm of a chalet, we have exactly what you need.
Hotel M in Megève, in an authentic Savoyard wooden chalet, chic and amazingly cozy, with an upscale 5 star service. A stay worthy of a Snow Queen, especially since a princess carriage is available for strolls …
Imagine waking up coffee in hand, on your private terrace, facing snow-capped summits after having spent the night in warm organic woolen sheets. No need to make your bed,  just schuss over to the nearby slopes. Unless you prefer the shopping option, because pretty boutiques are just around the corner. And to recoup your energy at tea time, enjoy the more than perfect cakes.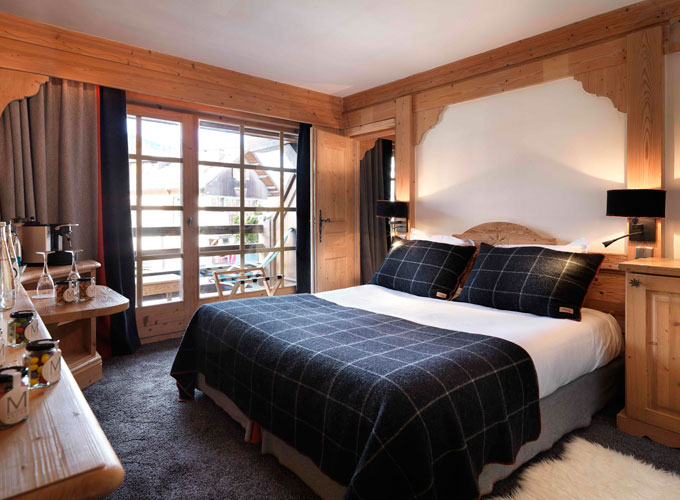 In the evening, let yourself be pampered at the Cinq Mondes spa (treatments, pool, sauna, jacuzzi, hammam)—you really deserve it. And go enjoy dinner in the best conditions at the restaurant hidden in the design library in order to chill, sprawled in a comfortable chesterfield, with a last drink.
Cool, the Folie Douce revelry concept is taking place this year in Megève.
Starting at 225€ during the high season (from 5 December 2014 to 30 April 2015) and 169€ during the low season. Treatments start at 60€.
Also discover the Experimental Chalet, a winter resort hotel opens in Verbier.
© Karin Creuset