Good news for all those who are keen about red, white and blue, they can fly their colors in the 2nd arrondissement!
Les Petits Frenchies.com, the on line of über French products has just opened its showroom in the heart of Paris. This boudoir designed like a cabinet of curiosities is filled with glamour trend setting brands!
Every Wednesday, subscribers to the « frenchletter » will discover the products of the e-boutique, an occasion to touch fabrics, to find the right size and choose the right color before purchasing a wide array of whims on line!
Top : if you are not too keen about buying through internet, the idea is to checkout the ultra cool cuffs by Camille Enrico, great shirts by Hast or ultra-preppy richelieux  shoes by Garçonne et Chérubin!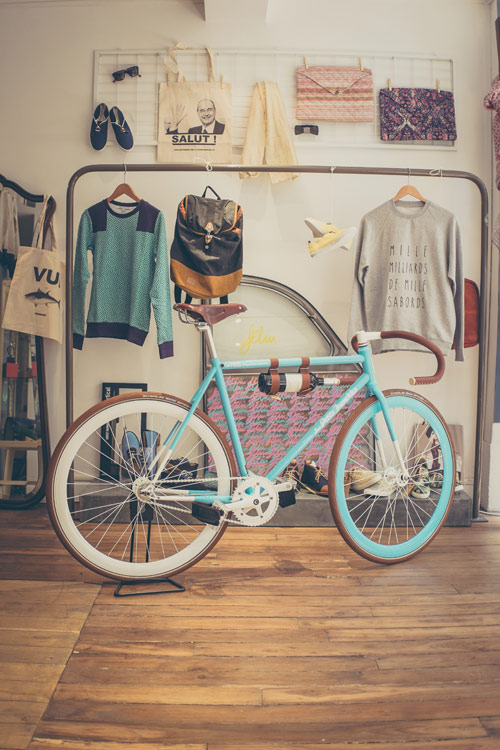 Les Petits Frenchies, 75 Rue d'Amsterdam, 75008 Paris
Also discover the temple of sneaker-addicts in Paris.