SAVE THE DATE : Thursday 6th of March from 11am to 8:30pm on the 4th floor (lingerie) of  the Galeries Lafayette Haussmann
La Journée de la Parisienne ! Oyez, oyez, darling Parisiennes … As an uplifting curtain dropper to a busy fashion-week, the Do It Team is taking over the Galeries to pamper its darling readers for a special day « behind the scenes in the fashion world», all 100% free and anti-snob. The democratic spirit is wildly chic!
So just let yourself be pampered like a model or a fashion editor and turn yourself over into the hands of fashion pros with stylish chignon bars signed Franck Provost , make-up ensured by Boudoir des Cocottes and couture manicures with Pieds et des Mains before a short nibble pause at the healthy gourmet treats counter with Na ! and Aloe drink for life.
Play at being a party-girl and pose for the INSTAX by Fujifilm photo-call and when you leave, be dropped off  by a private UBER chauffeur. Just like Anna Wintour, good humor, no cost and with a smile as bonus.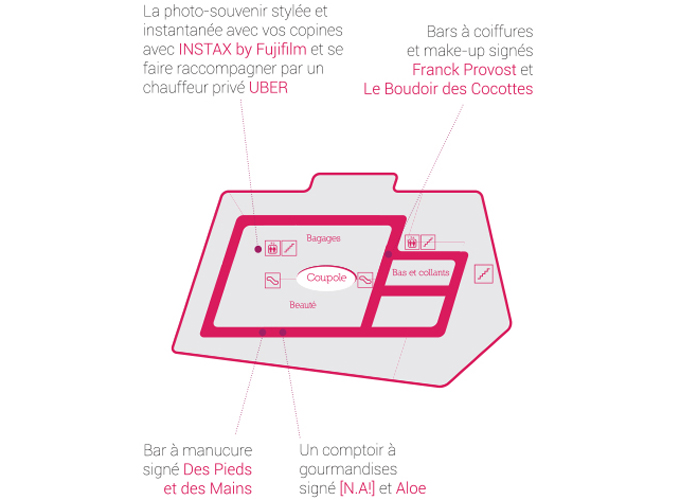 All the details of La Journée de la Parisienne.
And who should we thank? Thank you to our darling partners!