After conquering the web with their e-shop and select-stores around the world, the magical headbands of Cerises de Mars have finally opened their first Parisian  boutique. A cozy contemporary boudoir that combines a showroom, a hair bar and a workshop.
Because this pretty hair jewelry in knitwear is made right there by hand. Their fantastic power? They  can be transformed into a necklace or a bracelet thanks to small draw-strings. Ideal to change your look when you don't have time to stop at home.
The best-sellers ? The very preppy  bowtie headband (99€) and the one with the wildly romantic braided chain (85€).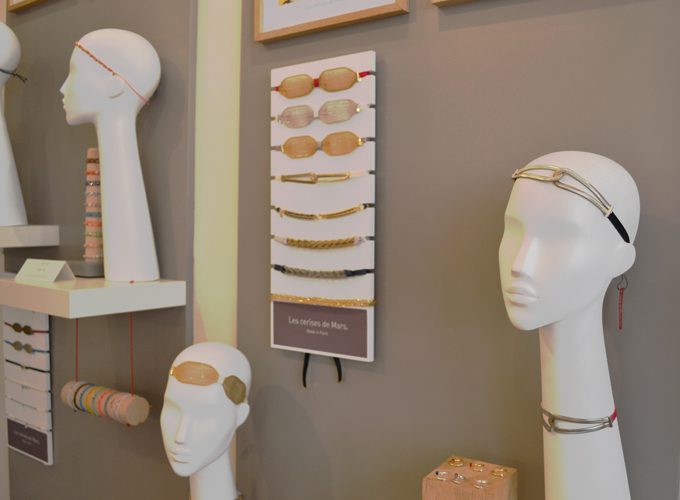 We like: the gals behind these ultra clever and practical accessories, Macha and Aurélie, two adorable childhood friends who share with us their little tips for a stylish do with our new toys. And for a more sophisticated look, opt for the 15 € formula in 15 minutes.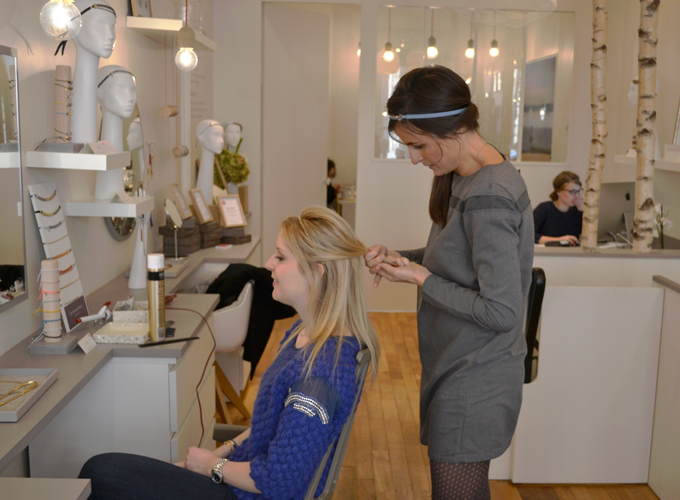 We adore: the super cozy hairdressing corner with personalized advice.
Good to know: you can privatize the boutique on a Saturday morning for a birthday, a bachelorette party or just with the gals.
Monday to Friday from 9h30am to 7h30pm, on Saturday from noon to 7pm
Count between 27 and 99 euros per headband