Outside temperature felt at -10 °, and heating pushed to the extreme in the office: without checking the weather , we no longer know how to dress, my good lady, and we would almost be tempted to abdicate - stylistically speaking.
However, when you think about it, winter looks have a higher fashion potential than in summer with more overlays, shapes and materials than in summer. So to wake up the glamorous Parisian who hibernates in you, it's time to adopt warm designer socks , an XXL scarf , a cozy hat or a pair of lined boots ... Our selection of new, highly fashionable must-haves that will suit you to love the cold.
A removable wool collar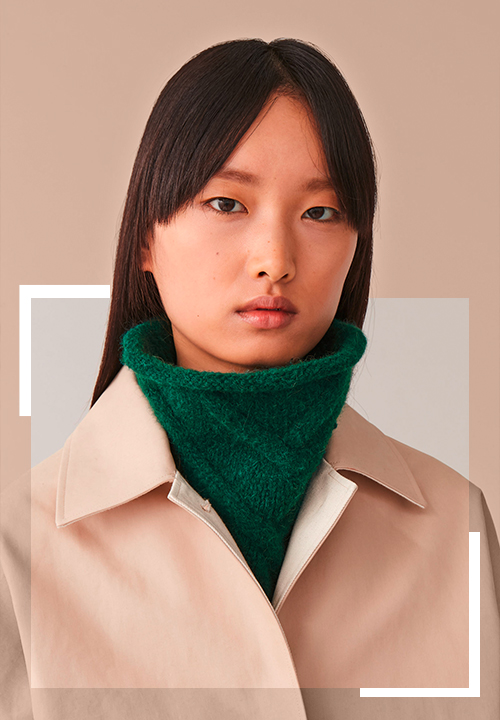 The removable collar that goes to the shoulders is the brilliant option to replace the big scarf that messes up and breaks the silhouette. In a fir green for the occasion, this one contains yak wool known to keep warm like no one else. Sensitive skin will push the cap by adding a square of pink printed silk to slightly protrude.
Removable collar, Cos , € 59
Lined ankle boots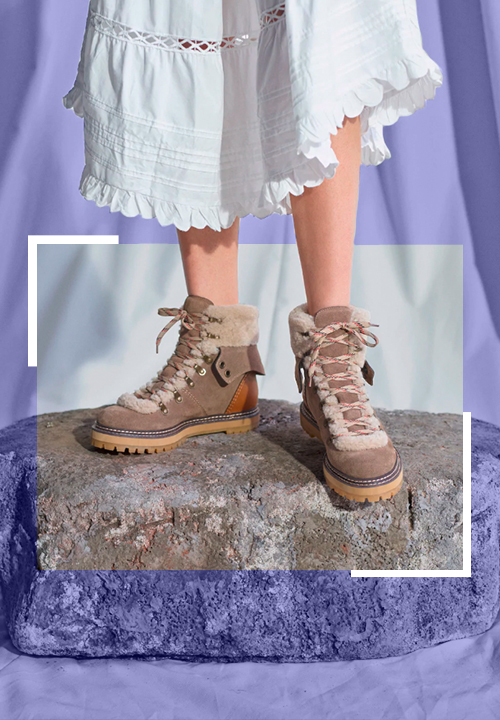 Not even need to add c haussettes thick when one slips his feet into the boots lined sheepskin which fit the trend gorpcore way hike chic. A must have for those who tend to catch cold from below.
Eileen boots, See by Chloé , € 395
High designer socks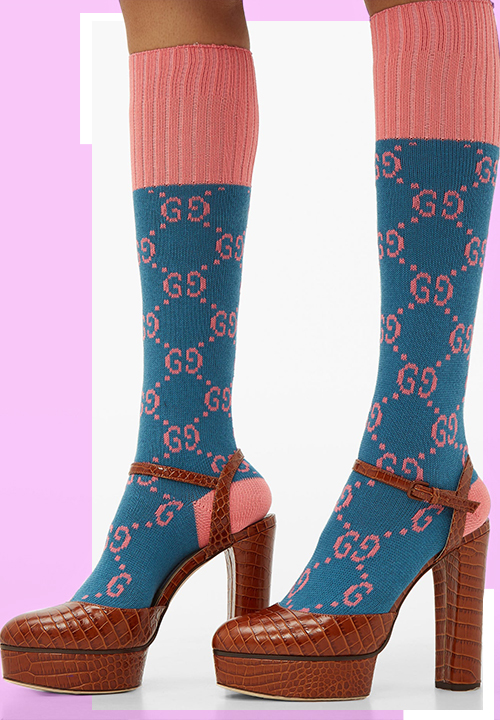 We slip them under pants or let them be seen at the ankles. The pair of branded mesh knee high socks is a necessary accessory to keep legs and feet warm, while asserting its assumed hen side of luxury. To choose well colored preferably, to break with the monotony of our winter uniforms.
Cotton blend socks with GG intarsia, Gucci, € 100 on www.matchesfashion.com
A jacquard beanie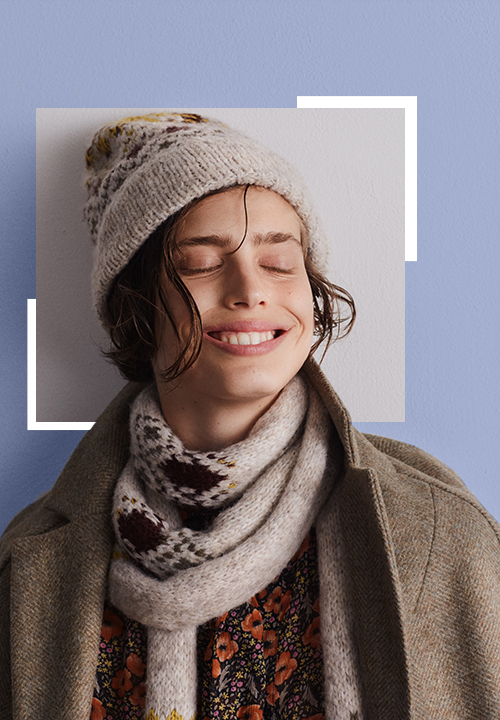 The spirit of Les Bronzés ski and chairlift ... is teleported on the cobblestones of Paris. We bring out the good old jacquard beanie to keep your ears warm, to match with a beautiful long navy blue wool coat to break up the little girl look.
Jacquard wool-blend hat, Gerard Darel , € 65
A woolen cap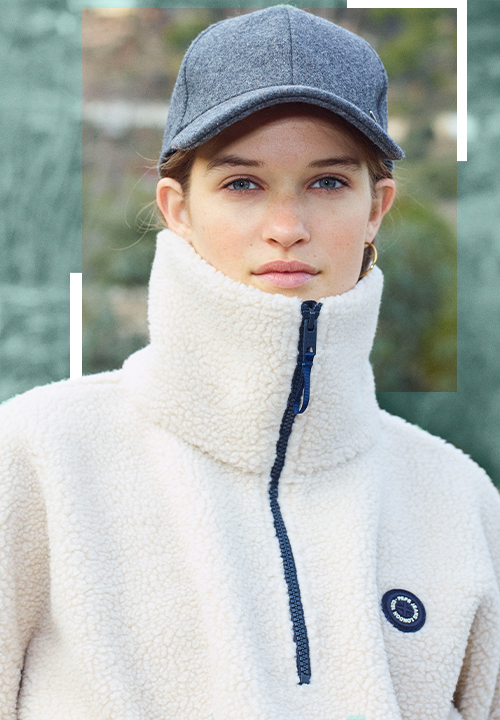 The gray cap woolen chic way baseball is democratized to protect his head as well as the cold rain. Or how to bring the sportswear note that looks good with a pencil skirt and an oversized coat.
Gray woolen cap, Pepe Jeans , € 25
Sheepskin mittens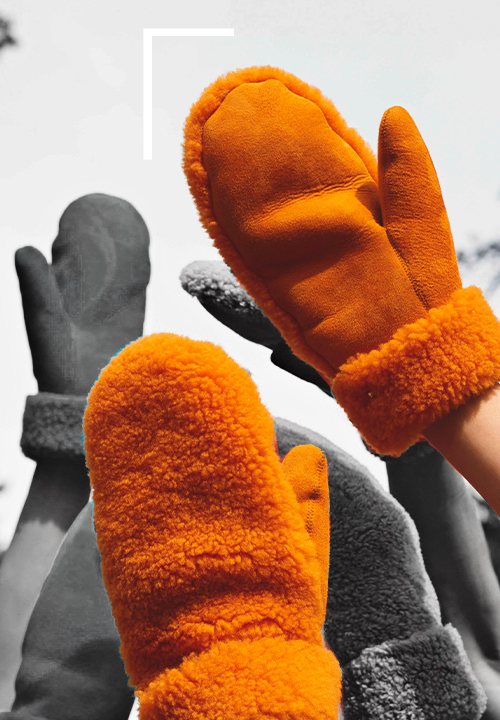 Nothing better than lined mittens has been invented to prevent your hands from freezing. They can be found at Toasties in upcycled sheepskin from scraps destined for the trash, in a range of resolutely pop colors. Not insignificant detail, the snap button allows them to be attached together so you never lose them again.
Teddy mittens, Toasties , € 115
A hybrid scarf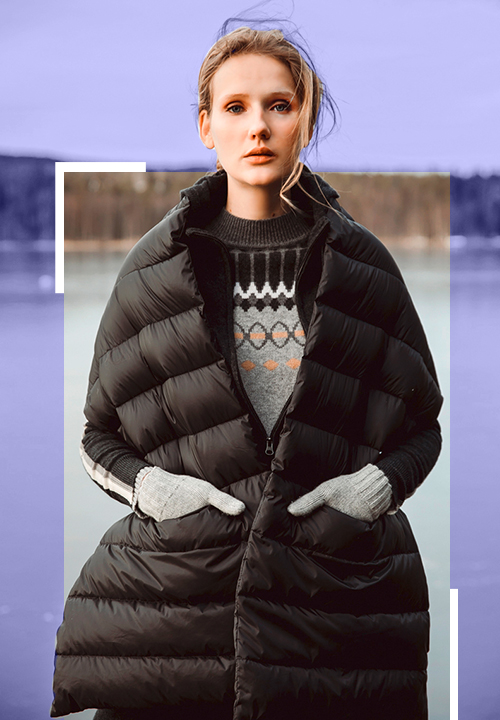 Rather team big scarf or down jacket ? Why choose when you can bundle up in a stylish hybrid duvet halfway between the two? In addition to keeping warm like never before, she has small pockets to slip her hands, just to walk in the street with a good draw while keeping the giant piece in place.
Echarpe Cloela, Andiata , 189 €
A bob en polaire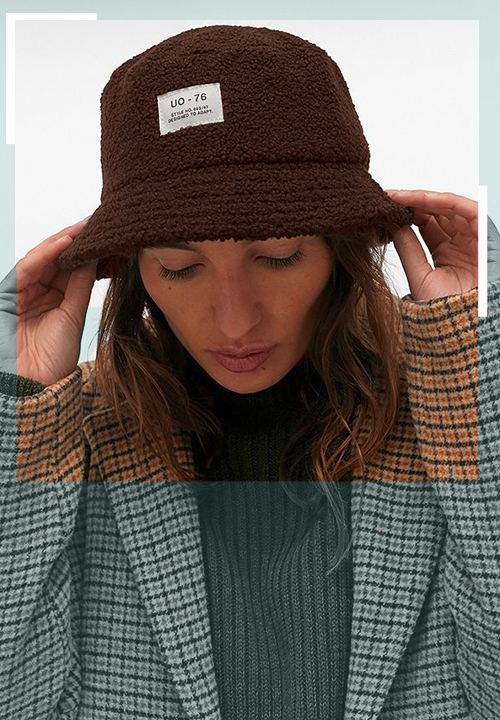 The fleece blanket bob asserts itself as the winter version of its Hawaiian summer friend. Nineties atmosphere of rigor all the same, we offer him an oversized oversized overshirt in thick wool and Doc Martens (lined?) On the feet.
Bob Borg, Urban Outfitters, 29 €
Also discover our selection of coats and the most beautiful down jackets of the moment .