Outdoor temperatures feeling like -10°, and heating units turned on full blast at the office: without even watching the weather report, it's hard to figure out how to dress, and we are almost tempted to give up —in terms of style.
Yet, when you start thinking of it, Winter looks have a higher fashion potential than in Summer with more layering, shapes, materials than during the warm season. So, to wake up the glam Parisienne sleeping inside you, it's high time to slip on a snuggly warm poncho, an XXL scarf, a warm bonnet or a pair of lined boots... Here is our selection of new trendy musts that are going to make you enjoy very cold weather
The padded collar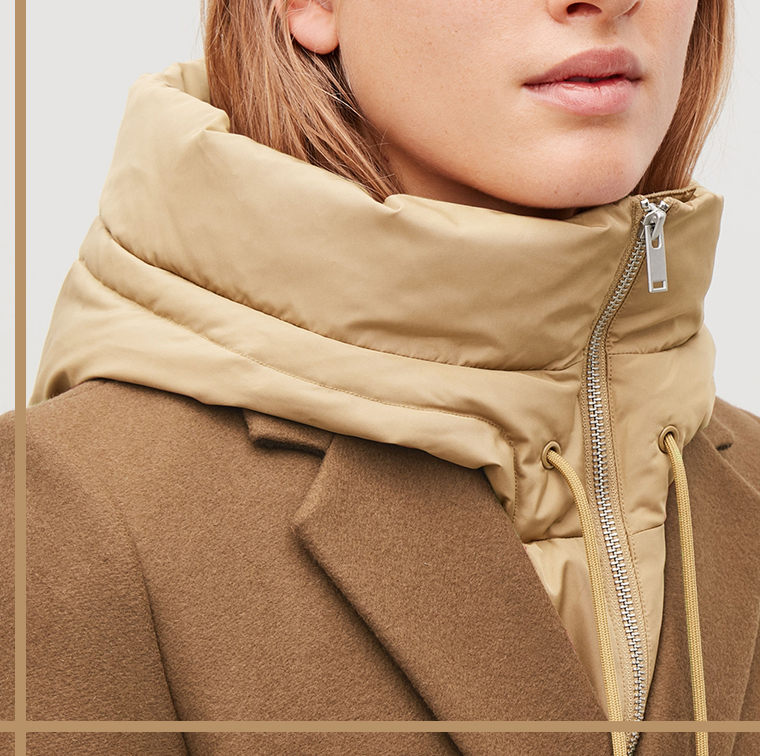 A collar with a hood to feel as though you were wearing a parka, without the plastic bag effect.
Padded collar, Cos, €59
The biker poncho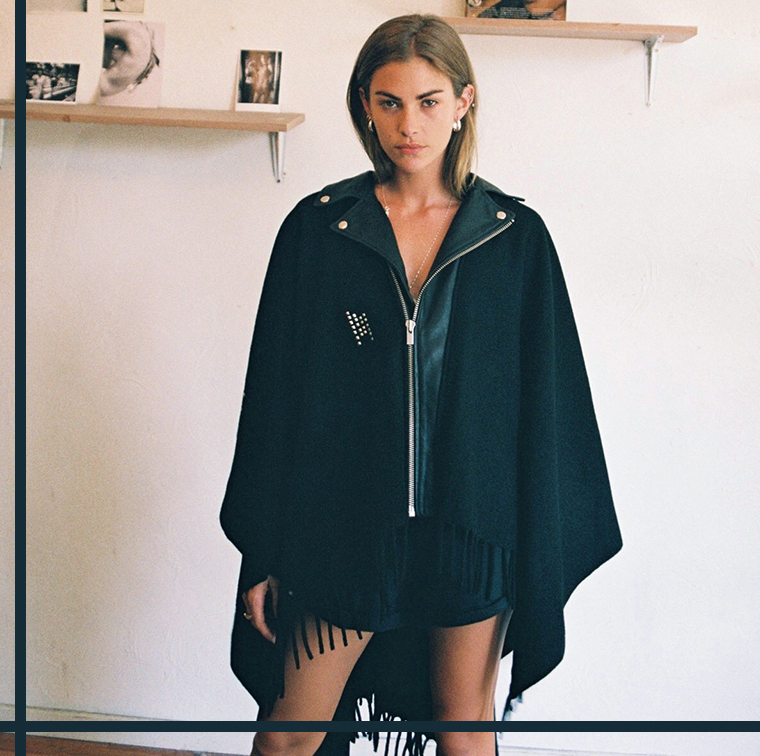 A poncho, yes, but with a perfecto collar to stay nice and warm while remaining stylish.
Black biker poncho with studs, The Kooples, €285 on sale at €199.50
Lined boots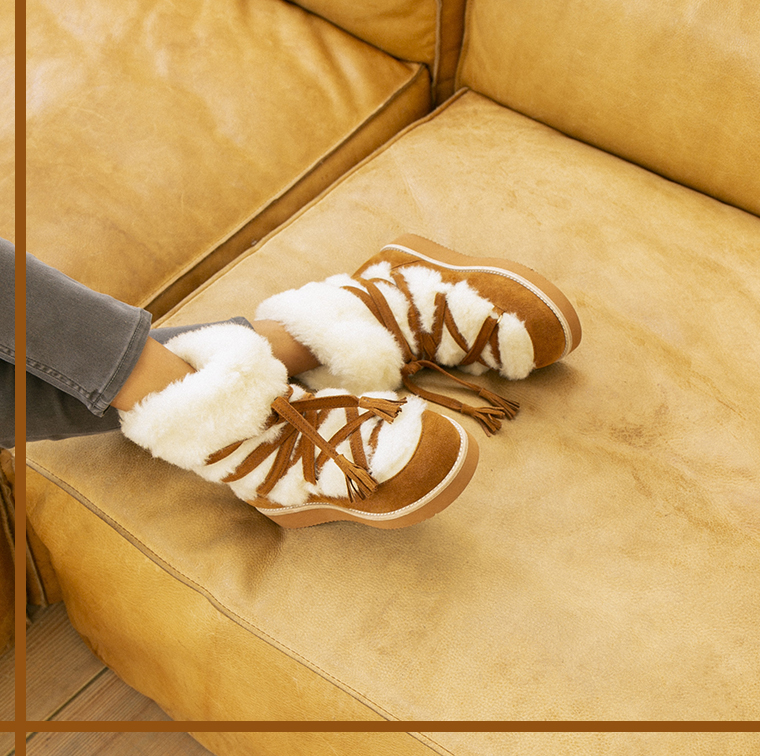 Borrow from the Inuits their clever footwear in order not to catch cold on the Parisian pack ice.
Lined boots L'Emmitouflée in gingerbread colour, Bobbies, €215
The XXL bonnet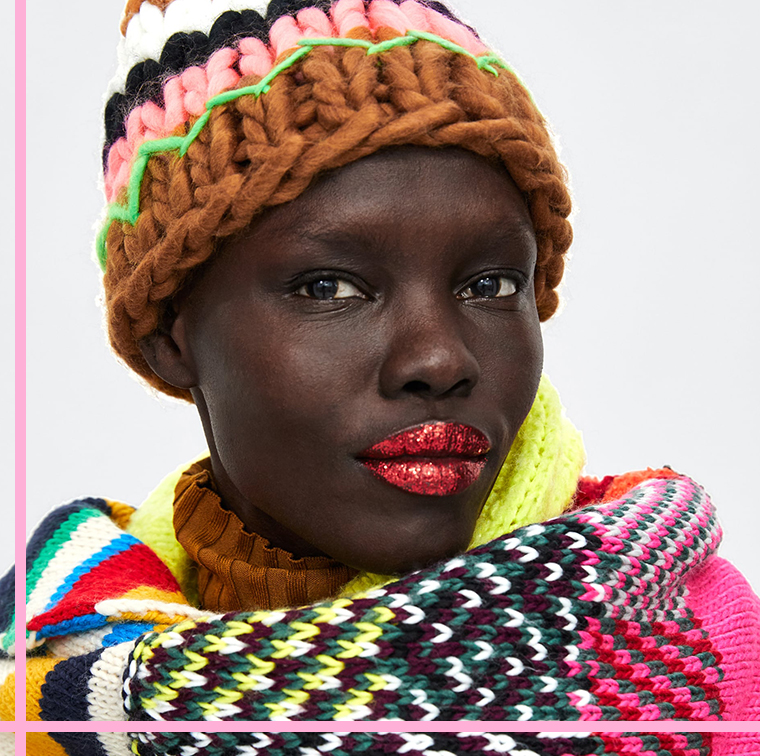 Why look like everyone else when you can protect your head and ears under a warm maxi bonnet in heavy knit?
Oversize bonnet in heavy knit, Zara, €12.95
Furry shoe soles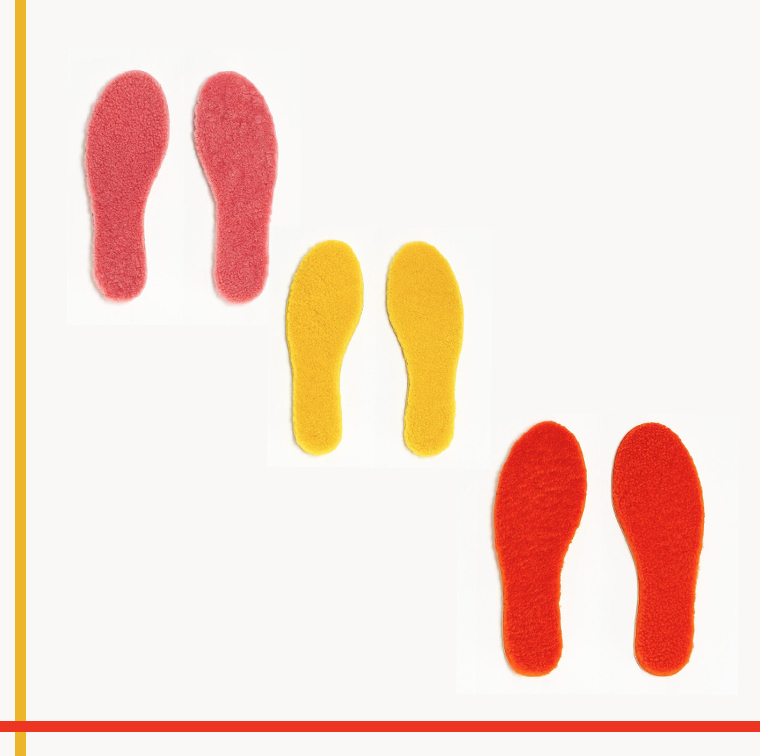 To be cut to size for a warm and cozy slipper effect.
Soles in sheepskin and cork, Toasties, €35
A colourful scarf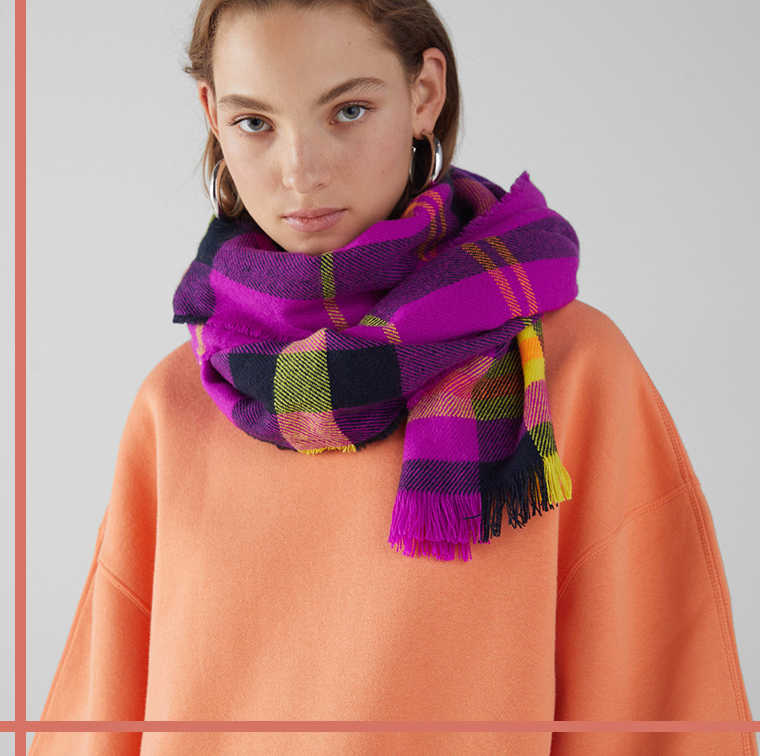 And long live colour to give some peps to your complexion when your hair becomes frizzy and your nose is quite red.
Scarf with checks, Bershka, €12.99 on sale at €9,09
Super high socks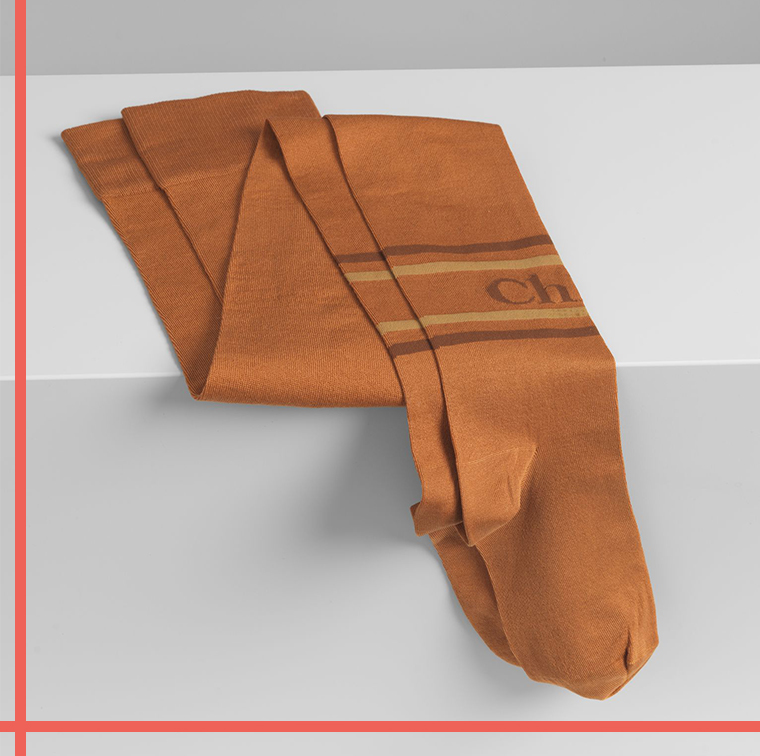 Designer high socks with a tight weaving that go all the way up to the thighs for extra protection.
Socks in Scottish knit, Chloé, €120
The sheepskin chapka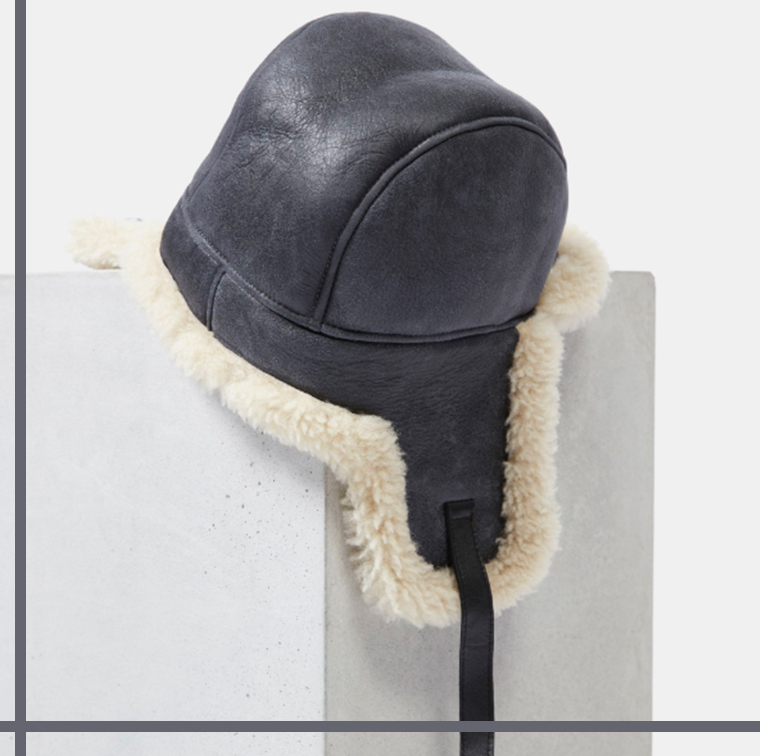 For really dismal weather, we are inspired by the Slavic know-how. A very trendy result that will make all those who did not dare very jealous.
Airy Chapka in sheepskin, Isabel Marant, €350
A nice pair of tights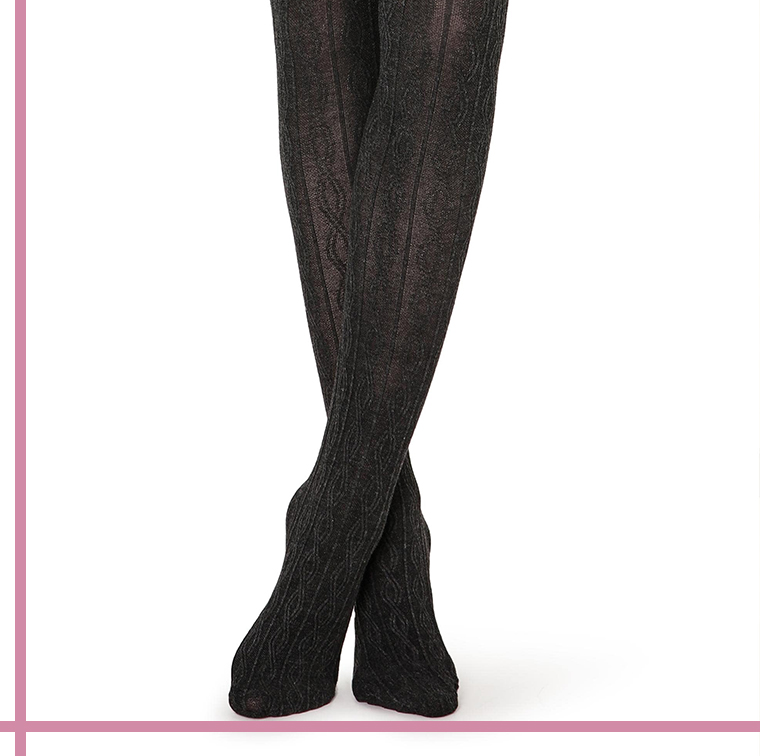 Wearing the right pair of tights is a little bit the Grail of the Parisienne in Winter. There will be no false note with this model comprising enough cashmere to keep you warm, even with a skirt.
Ribbed tights with cashmere, Calzedonia, €14.95
The sleeveless parka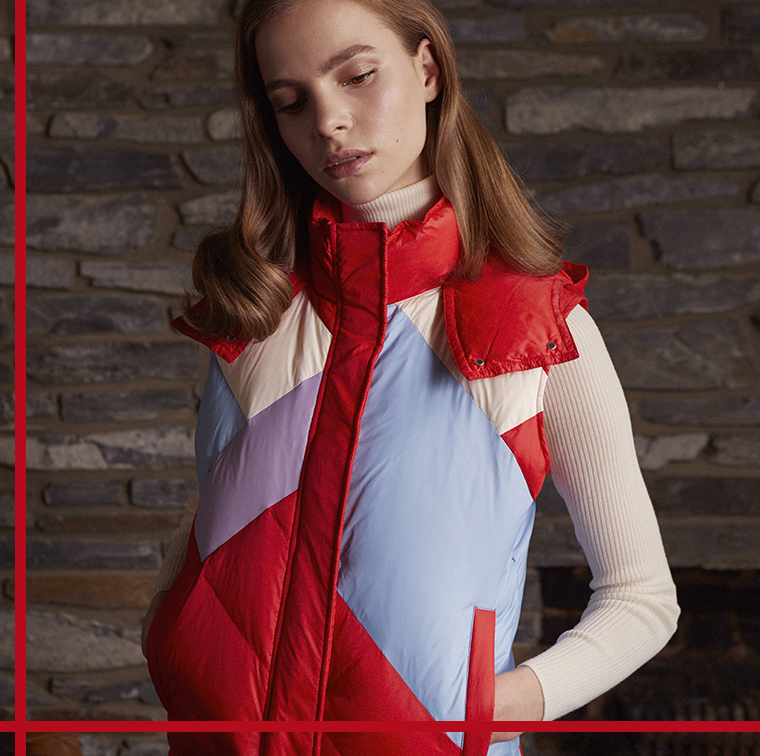 A cruelty-free parka lined in recycle plastic and not with goose down, to slip under your coat, light-hearted and with a clear conscience.
Short-sleeved parka, Lu Mei, €433. Available exclusively at Bon Marché
A lined pair of gloves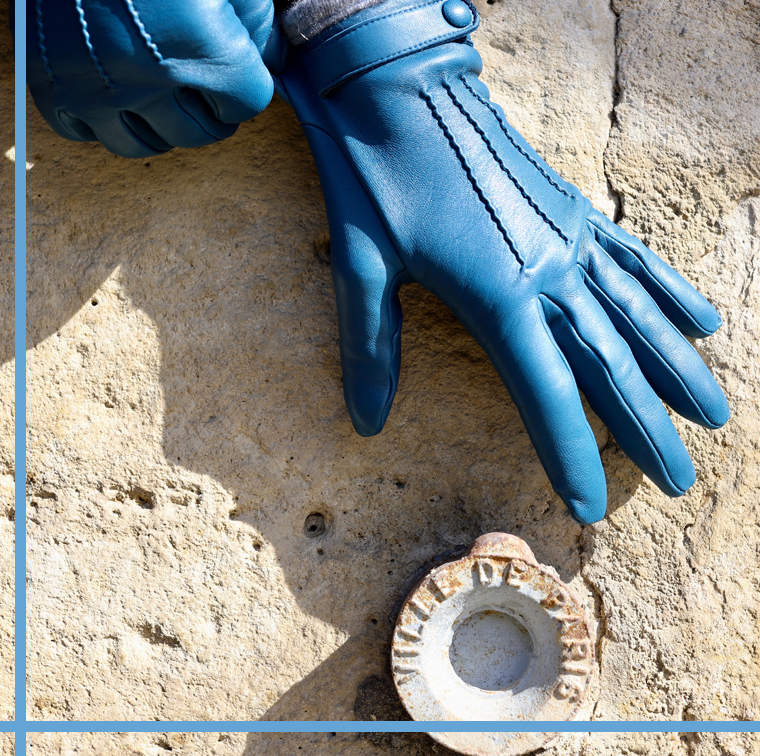 Elegant couture gloves and lined in cashmere, in a delicious ice blue that will enhance the chiné grey overtones of your favourite coat.
Gloves in dipped lambskin, hand-made and lined in cashmere, Audrey Marnay X Causse, €349. Available at the Causse Gantier boutique, 12 rue de Castiglione 75001 Paris.
The long scarf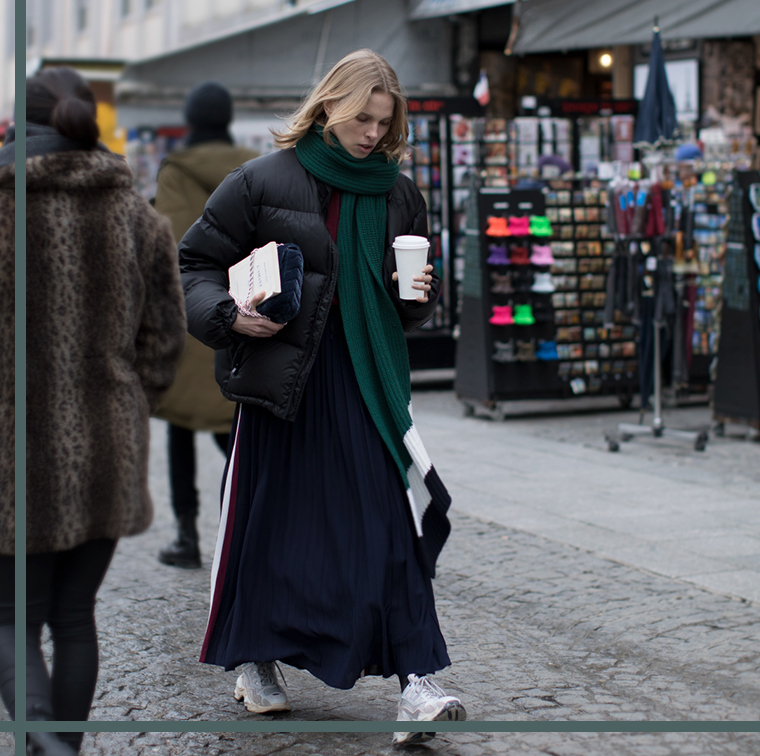 Wrapped around the neck two or three times? No matter, as long as you are sheltered from glacial winds.
Scarf in three-coloured wool, Sandro, €95
Also discover the 10 coolest parkas for Winter and the new address for stylish cashmeres at less than €100.