Escape to the sea for a weekend. Diving in turquoise water without having to redo your passport. Partying with your BFFs with your feet in the sand. Hop on a boat to visit wild islands. 1h30 from Paris, Ajaccio proves to be the promise of an idyllic getaway. It remains to find the perfect Airbnb in the center, just to be able to get around on foot, by bus or taxi without needing to rent a car. Anthology of our favorite addresses.

Book a room above the sea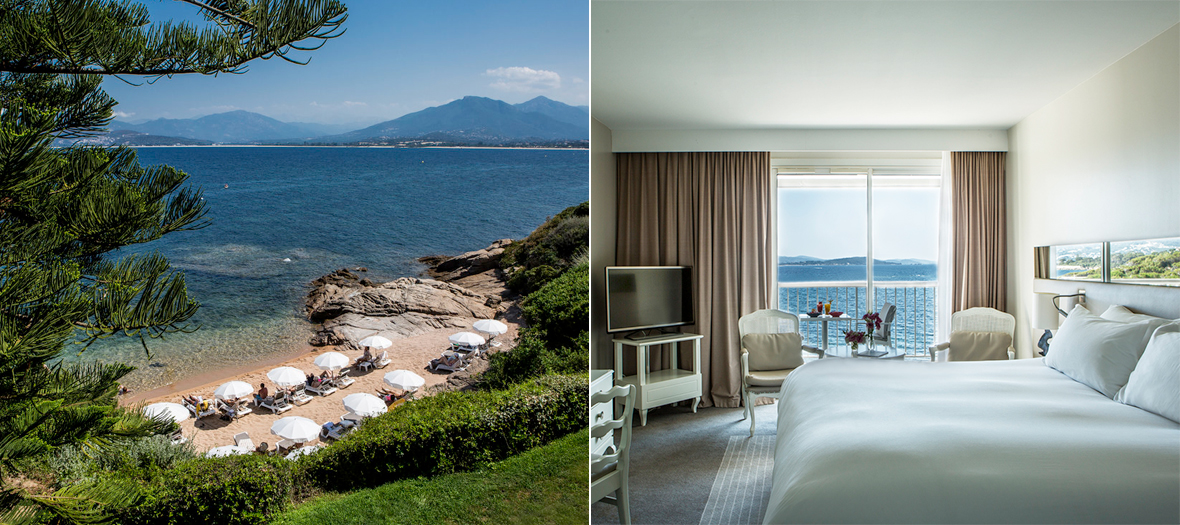 The dream spot to go with your tribe without struggling for hours, or even renting a car. A flight to Ajaccio and a taxi will drop you off at the Sofitel de Porticcio , a dream hotel facing the Sanguinaires in a jewel of nature. Seawater swimming pool and activities for kids and adults alike ( sea fishing , paddleboarding , etc.) are on the program, unless you prefer to sunbathe on the private beach or get a massage. The hardest part will be getting out.
Domaine de la Pointe, Gulf of Ajaccio, 20166 Porticcio. Reservations on 04 95 29 40 00. From 250 € the room for one night.
More info on sofitel.com

Lunch on the beach A Vela Bianca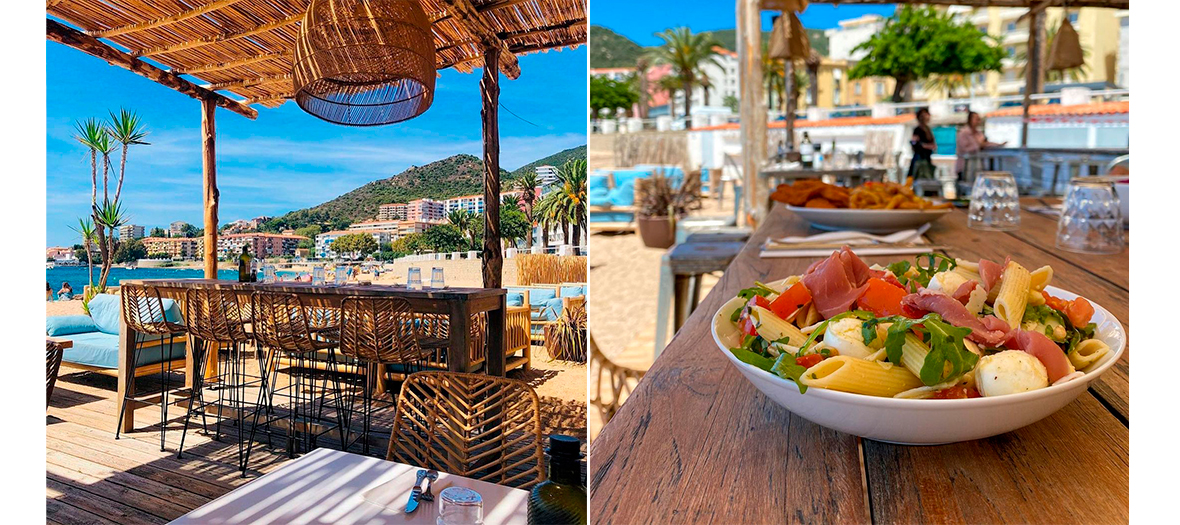 If Ajaccio is full of straw huts more or less qualified to attract tourists, A Vela Bianca is one of the best. We sit in the sun on the blue sofas and order a skewer of prawns (€21), a truffled burrata to share (€20), a perfect marinara pizza (€11), washed down with a virgin mojito avoid dizzy head in the sun (€8).
14 rue Davin, 20000 Ajaccio. Reservations on 06 29 98 58 88.
More info on instagram.com
Book a cruise on the bloodthirsty islands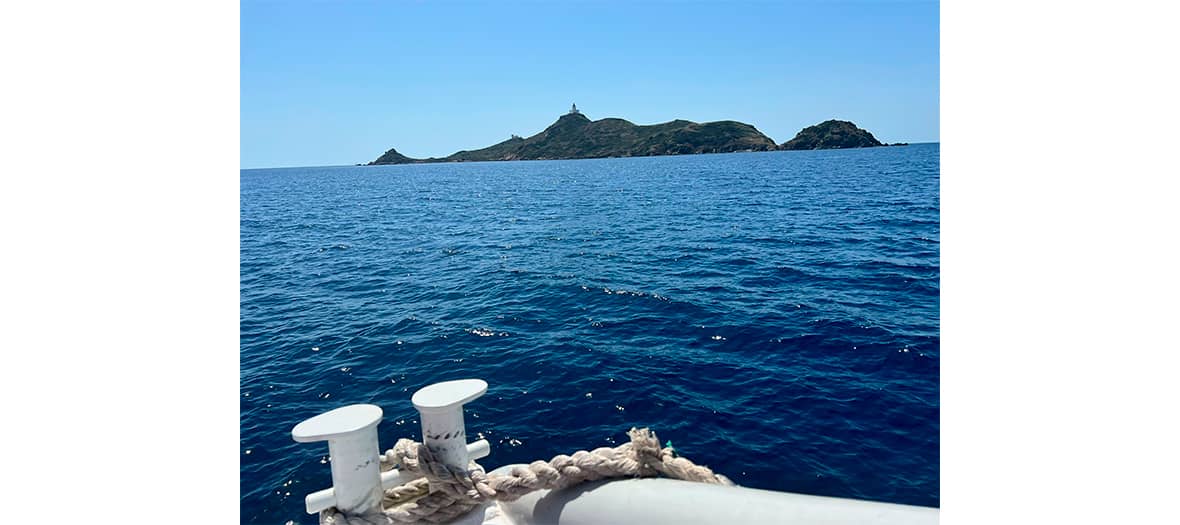 Off Ajaccio , a cool attraction for hiking dingoes, the Sanguinaires Islands are the haunt of coastal birds who come to nest in peace. It must be said that here, there is no accessible fine sandy beach or sexy restaurant to encourage you to stay all day. The main island, super wild, offers an incredible panorama of the Mediterranean from its two hills that you climb on foot. Highlight of the show: during the 45-minute boat trip to get there, you will have a good chance of coming across dolphins who have come to greet you and play with the waves. Don't take your eyes off the water, especially on the outward journey!
Boarding at Port Tino Rossi Center Ville d'Ajaccio, 20000 Ajaccio. Reservations on 06 20 86 34 26.
€45, more info on cappaicroisiere.fr
Brunch on the rooftop of the Hotel Fesch & Spa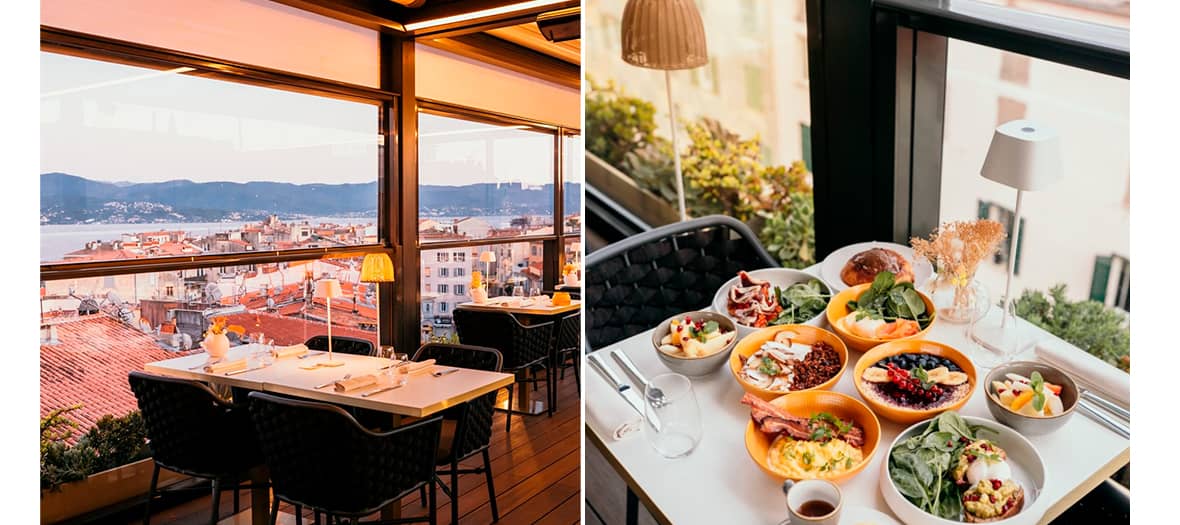 With a view of the city and the sea, the rooftop of the very chic Hotel Fesch & Spa now offers an amazing Sunday brunch. Copious, you can grab all you can eat pastries, fruit salads, freshly squeezed juice and hot drinks including a lovely latte with drawn mousse. On the menu, all you have to do is choose three sweet or savory dishes from eggs Benedict, avocado toast, burrata, pancakes or French toast . Too bad: if the swimming pool will look pretty on the Insta photo, it is in fact reserved for hotel guests.
7 rue du Cardinal Fesch - BP202, 20000 Ajaccio. Reservations at 04 95 51 49 49.
€40 for brunch from 11:30 a.m. every Sunday, more info on hotel-fesch.com
Dive into the turquoise water of Barbicaja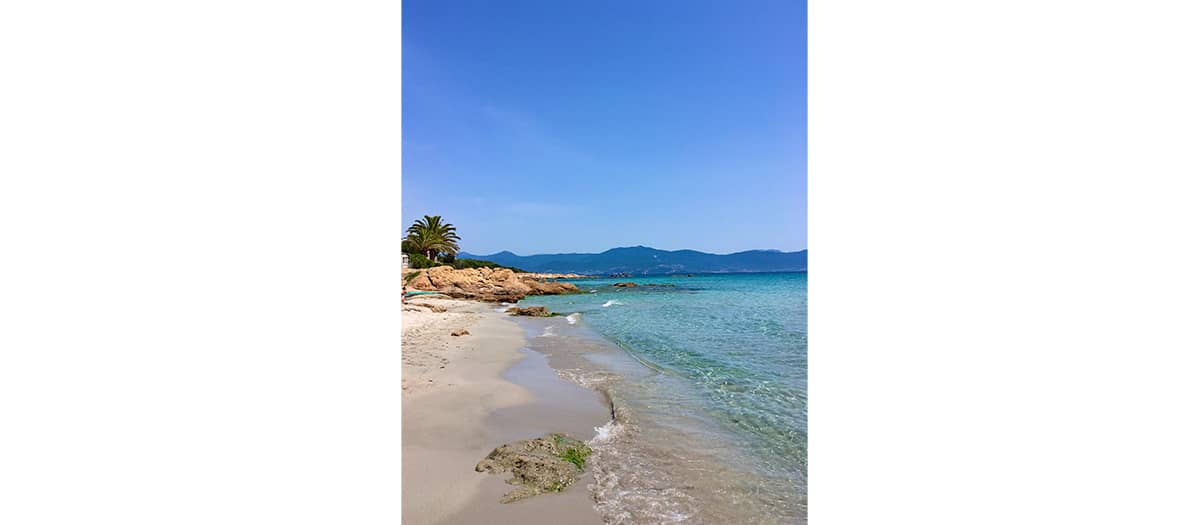 At €20 by taxi from the city center (bus N°5 takes you there, but the timetables are frankly random), Barbicaja beach is breathtaking. It's like being in a secret cove as the water is transparent and the sand soft. A very small paradise where it is also possible to reserve a deckchair on the adjoining hut.
Route des Iles Sanguinaires, 20000 Ajaccio.
A fleet of about fifteen taxis can be reached every day on 04 95 10 19 01.
Book a highly festive dinner at KOS
The good option for a group of girlfriends ( hello EVJF ) is to book a table and dine at KOS , the fanciest Beach Club in Ajaccio, located on a beautiful beach. A rarity in this kind of popular spots all summer long: it's a real treat. Truffle risotto (€31), John Dory fillet (€21), Bonifacian aubergines (€23), Corsican bottarga linguini (€31) and lovely desserts washed down with a local rosé ( from €29 a bottle). At 11 p.m., we take you to the other side to launch the fiesta with a DJ set to dance with your feet in the sand until 2 a.m.
Route des Iles Sanguinaires, 20000 Ajaccio. Reservations on 06 30 45 59 91 .
More info on instagram.com
And also…
Drink a myrtle at sunset at

Lamparo

, the locals' headquarters (

Diamond residence 1 boulevard Lantigny

)

Lick a homemade ice cream with special mention for the Nepita flavor (Corsican marjoram) at

Bonagelat

(

1 rue Napoléon

)

Try on swimsuits and pretty dresses at

Mood

(

22 rue du Cardinal Fesch

)
Also discover trips in a van worthy of a palace and the instructions for use of the anti-bling Saint-Tropez.