A highly swag neologism between two a priori contradictory concepts that are the glamor spirit and the sometimes rudimentary everyday life of the campsite, glamping has been showing for several years as the chic trend which manages to reconcile the desires of nature with a certain idea of comfort.
A real phenomenon, new luxury and bohemian concepts are emerging and offer the life of a palace or boutique hotel in van life mode.
A motorhome trip by The Hoxton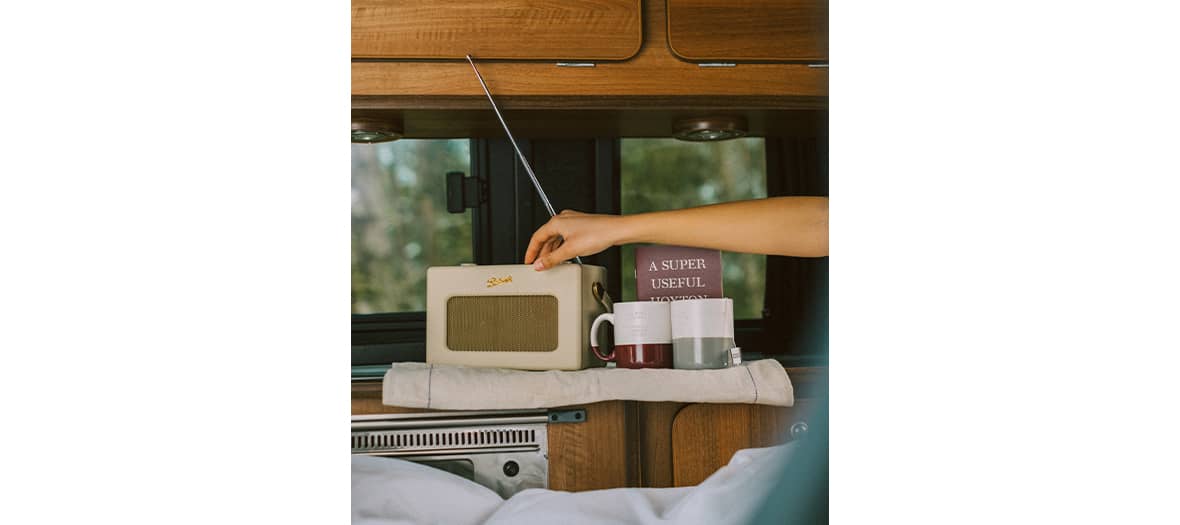 Still hesitating? Tell yourself that glamping is the new snobbery to test! When the cool urban hotel label The Hoxton relocates into van life mode, that means you can go with your eyes closed from Pentecost weekend until September 27. Even if you are afraid of spiders.
In London: this 100% chill-out program has already been sold out for weeks, taken by storm by all the it girls, hipsters and other influencers.
Camp Hox: the van life with check in rue du Sentier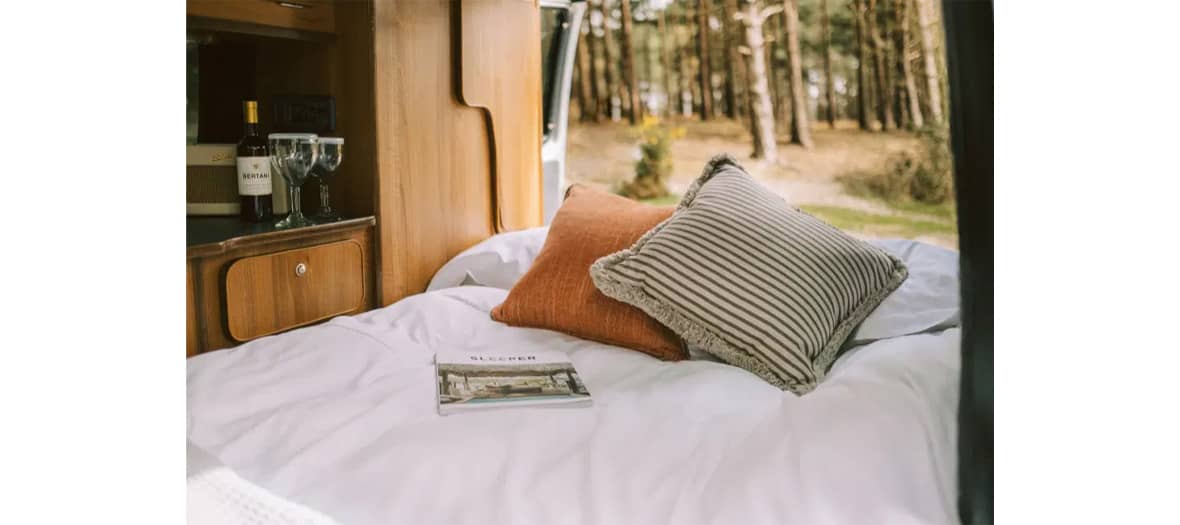 Camp Hox is a pop-up in the form of motorhome adventures: your choice of a country road trip in Holland, the wine route in California or a chic journey in the British countryside.
In France, we go straight towards Normandy for 3. The meeting is made in Paris with direct check-in from the Hoxton, rue du Sentier. In a hidden garage: your highly stylish Volkswagen California T6 awaits you in a setting as cool as in a hotel: deluxe bedding and Hoxton bedding behind the front seats, shower with all the beauty products and slippers as in the room but also a rooftop bed for a night under the stars.
An unusual experience where everything has been thought of for you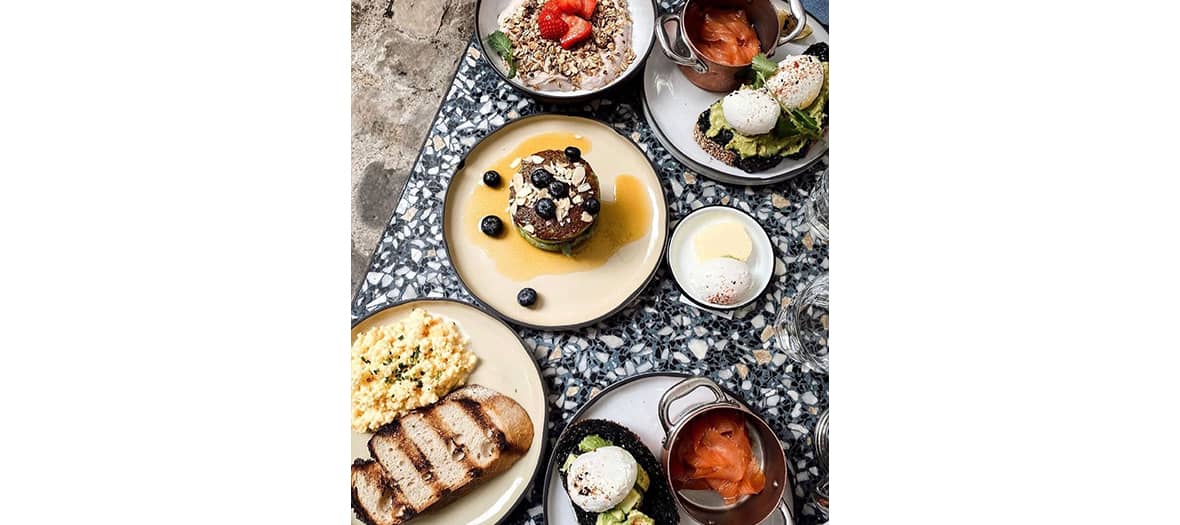 To live an experience full of good surprises, everything is planned, starting with the portable electric BBQ , coffee machine and Hoxton bikes, but also a well-stocked fridge.
On the menu: Frichti picnic box for the aperitif the same evening (bresaola, small Gallia Mix, grilled & salted pistachios, breadsticks, Kalamata olive mezze, cream of piquillo peppers and Fairly Made fillet. forget about Gallia Paris craft beers, mini bottles of champ Veuve Clicquot , CBD sodas, milk and cool Yumi juices to be able to refresh yourself at any time of the trip. Even the kit for a first breakfast in bed has been simmered by Rivié (yum, avocado toast de ouf) and anti-covid gels and kits Thank you Handy .
You have nothing to do. With your van: a perfect itinerary has been imagined and booked for you with all the good addresses that deserve the detour (the best hot dog in Etretat, a great butcher, a burger kit for grilling…).
Coolness made in Normandy
Direction Normandy, with a first stop in a castle campsite , in the heart of an ecological site, a former Louis XVI base converted into a permaculture headquarters. On the program: canoeing , swimming in the river , bike rides and picnics in Calvados and a concert under the stars. The next day, we head to Yport where the surf vibes reign in full force to sleep in a spot with an extraordinary view facing the sea. Paddle , sunset and chill-out. Last stop in Saint-Valley in a fishing village for an orgy of seafood and pétanque .
The must ? After 3 nights of mopping: we bring our motorhome back ... and we end the trip with a luxurious night at the Hoxton included in the package where a bottle of Veuve Clicquot awaits you in your room. The kif loop is complete!
Camp Hox Paris to Normandy for 2 people (with option for two children) including 'La vie en road', trip from Paris, included 3 nights in the van, with pre-booked and prepaid camping sites, and one night at the end of the stay at The Hoxton, Paris. 900 € during the week (Monday-Friday) and 975 € during the weekend (Thursday-Monday) for two adults.
Nomadism: a new concept of hotels on wheels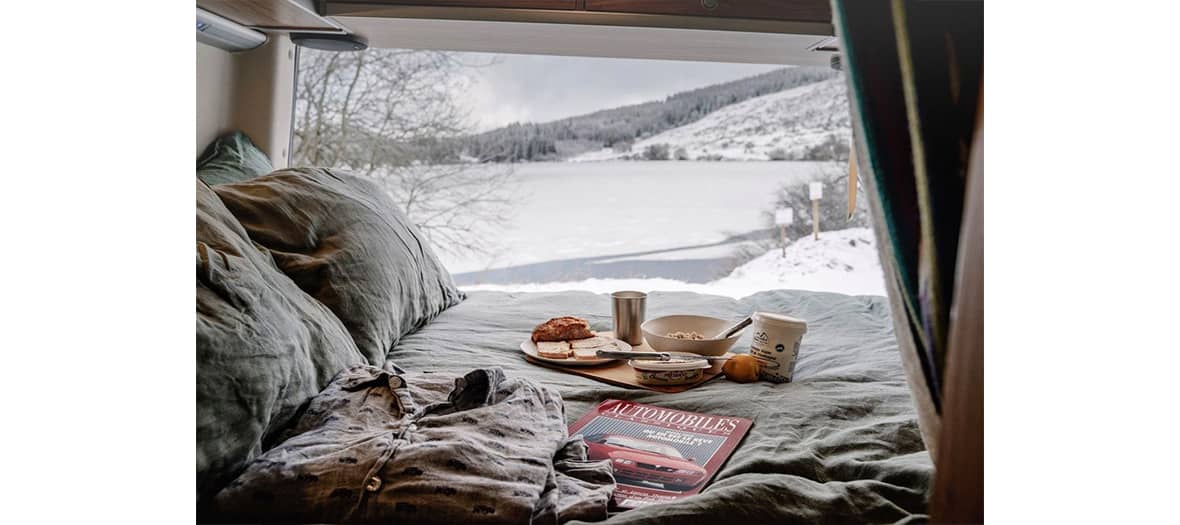 The other new label that elevates glamping and van life to the level of art is resolutely Nomadism . The principle ? Offer the first itinerant hotel delivered to your doorstep… in a premium and autonomous Mercedes Sprinter 4x4. Or the promise of a 5-star roadtrip in the heart of nature, from private beaches to unknown heights, in France and abroad, from a short weekend to 15 days of trip. This is the new luxury!
Designed as junior suites in premium hotels, all the most exceptional services are in place: cotton hemp sheets, quality dishes, hospitality products, Smart TV, video projector, Data 5go internet package with Spotify , Netflix . And a concierge service designed like a travel guide with the best addresses in the regions visited, yoga classes with Tigre Yoga online, exclusive bivouacs, addresses of the best producers are also available.
We like: the possibility of being followed by an ultra-discreet bellhop (€ 500 on weekends, € 1,000 per week) to treat ourselves to the real pleasures of the hotel: we make the beds, the dishes and we cook dinner for you. #joy. Ideal for a bachelorette party, a surprise birthday party or a family trip without constraints.
All the info on: www.nomadism.com
Also find a country house for rent dare-dare and 3 spa getaways less than 2 hours from Paris.