The stylish Parisiennes were stamping their feet with impatience. After months of teasing, the very first Balzac Paris boutique has just opened its doors on rue d'Hauteville and is already attracting crowds who have come to discover this pretty temple of color and printed owls before anyone else. Maxi leopard sofa, self-service chouquettes, shoe counter, concierge: we'll show you around.
A feel good cloakroom
Inspired both by her kids and the stylish women who surround her on a daily basis, the big boss of Balzac Paris , Chrysoline de Gastines , has had fun since 2014 borrowing from childhood codes to brighten up her wardrobe. We thus find in the shop a slew of markers of the genre, starting with the ubiquitous overalls (€145), perforated sandals (€145), blouses with large collars (€120) and other multicolored sneakers (€145). Proof of this desire to keep a playground atmosphere, the corner reserved for kids, enhanced by a magnificent wallpaper by Marin Montagut , makes you want to pamper yourself with ultra-joyful clothes (small sweatshirts, cherry collars, gingham bags, etc.) .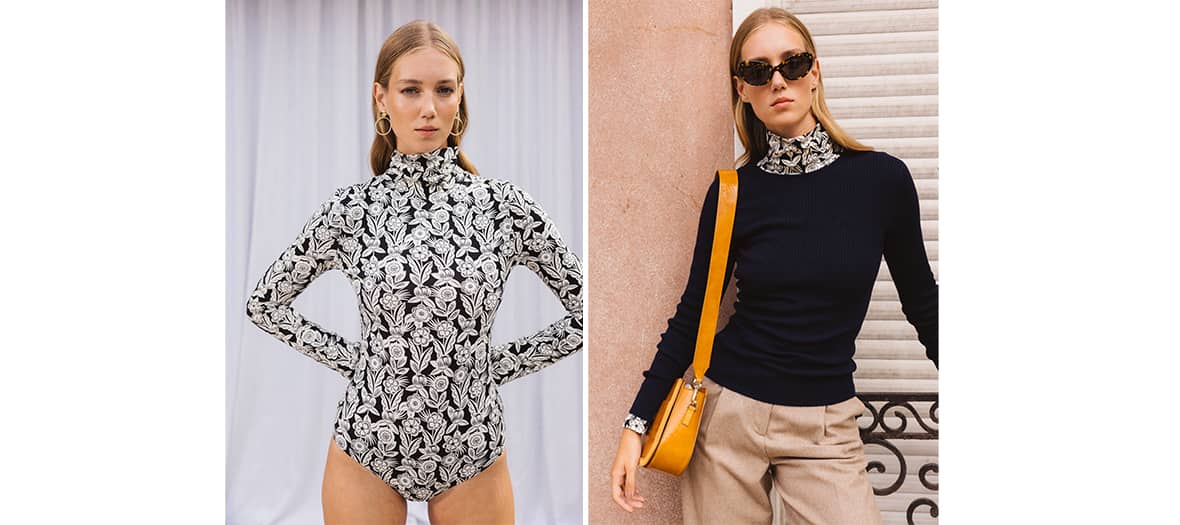 Jeans are also a must in a wide dedicated department (€110), like the house's signature pieces such as cuddly knits (€160), a leopard print workwear jacket (€110) and the now famous quilted bag César (€230), available in lots of perfect colors to brighten up the silhouette: blue, purple, green or gold.
A shop… but not only!
In line with these new multifunctional addresses, Balzac Paris offers varied and very practical services from the store. The vintage corner offers second-hand pieces from the brand, which can be taken directly to the store. A concierge area is provided for making some alterations (the hems are free), and you can also have your Balzac parcels delivered there or bring back the pieces purchased online.
Also to follow: a slew of events that will allow the Balzac community to meet with yoga or cooking classes , jewelry workshops or conferences .
Open Tuesday to Sunday from 11 a.m. to 7 p.m.
Also discover the new Parisian shopping hub and the dream shop for jewelry collectors.