We had been dreaming of it, and the twins Lara (ophthalmologist surgeon) and Tessa Azzarone (entrepreneur) made it happen! With a Botox bar and highly specialized treatment booths, Better Than Cream has just opened in the Sentier district, already captivating enthusiasts of hydrafacials, microneedling, and peels. We went to check it out...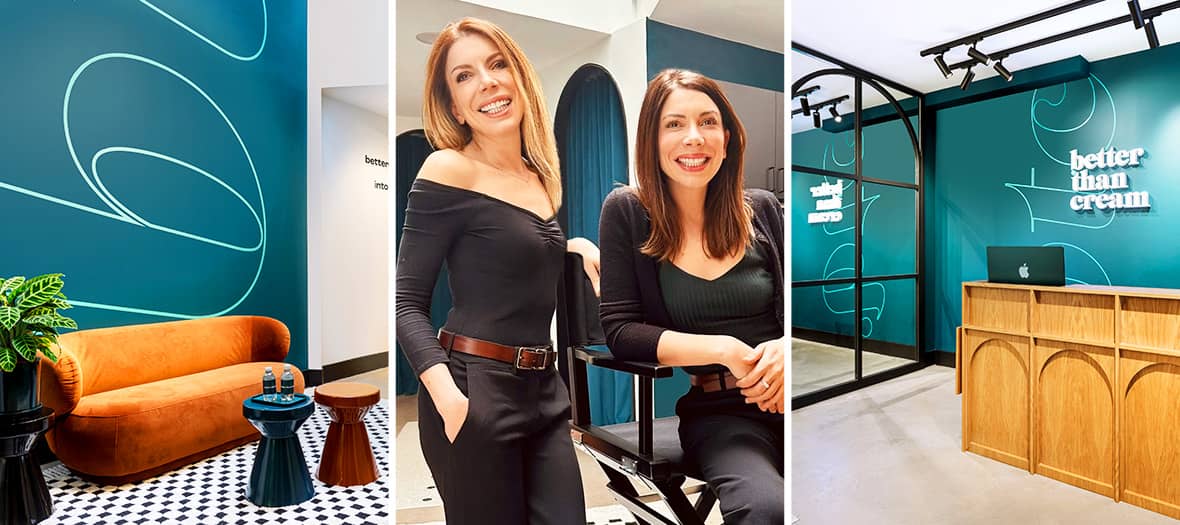 This beautifully designed, warm, and friendly space in the heart of the 2nd arrondissement is adorned with Sarah Lavoine's signature colors. It features 4 comfortable treatment rooms, a makeup area, and a bar corner. Designed for both men and women who wish to prevent and slow down the signs of aging while maintaining their natural appearance, this aesthetic clinic/boutique is directly inspired by American Botox bars. The idea? A street-front address that demystifies the injection process and turns it into the most effective new beauty gesture to adopt. With or without an appointment, you can visit for an instant radiance boost or a long-term beauty routine.
Their specialty is, of course, the Regular Botox (€450) or Baby Botox (€350) to prevent and treat wrinkles, along with their selection of 10 targeted "micro-treatments" that focus on facial aesthetics. This includes the Hydrafacial® (€180) for deep cleansing and revealing a glow.
And for hydration, revitalization, and a radiant complexion, you can opt for the Skinbooster (€300), medical peels (€180), microneedling (€180), and mesotherapy (€200), all of which are closely supervised by specialized doctors trained in these procedures.
You're going to love it: in just 20 minutes, it takes off 5 years! While Better Than Cream doesn't aim to transform a face, the promise is more about prevention and improving the skin's appearance—making it more radiant, smoother, without swelling. And that suits us quite well.
Open from Monday to Friday from 11 AM to 7 PM, with an earlier closure at 5 PM on Wednesdays.
Discover also the best 3 hairdressers in Paris and Our favorite tattoo artists in Paris