V.M.C Odetta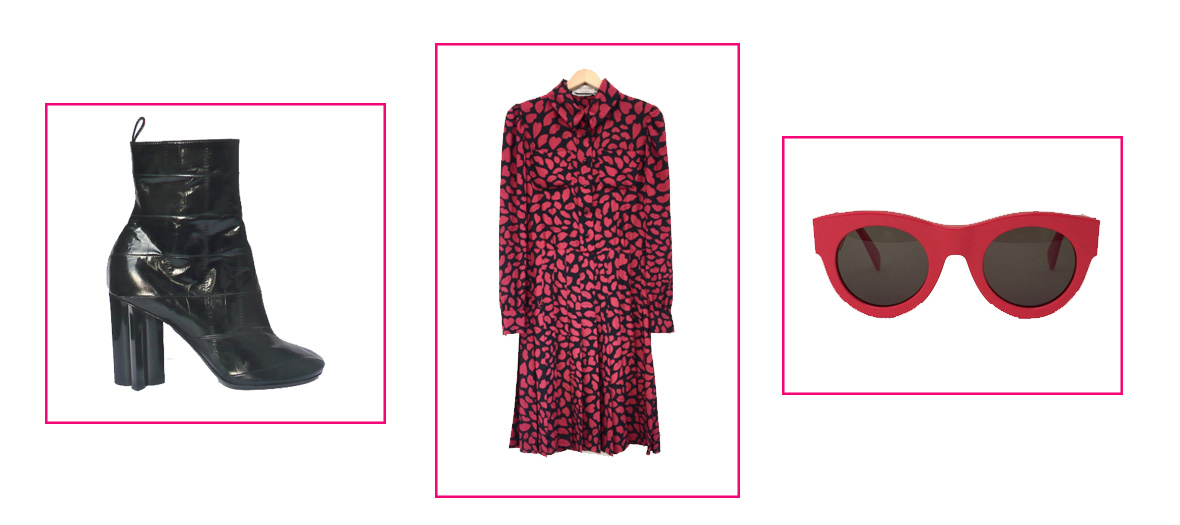 The place: c'est sans aucun doute l'un des dépôts vente les plus pointus de Paris, petit secret bien gardé des Parisiennes toujours en quête d'adresses "pépite". Normal : c'est ici que les rédactrices de mode des magazines les plus prestigieux et les influenceuses revendent vêtements et accessoires sublimes de leur dressings. De quoi dénicher les pièces qui font toute la différence.
What does one find there? Pieces of the moment such as vintage couture—gold YSL cuffs or the cult bags of Paco Rabanne in metal mesh ( new édition this year !). Contemporaries with fab Céline pumps, a Margiela top to go see his retrospective at the MAD, a light Jean Paul Gaultier dress to play the airy type of gal.
Open Monday to Saturday from 2pm to 7:30pm
V.M.C Odetta , 76 Rue des Tournelles, 75003 Paris
Madre & Figlia
The place: a small family business, run by a mother and her daughter, who continue to make the joy of the local clientele. Norma : the bankable actresses of the area (who we will not name) come sell their dresses and shoes, worn once on the red carpet.
What does one find there? From Saint Laurent Tribute sandals (€150), to a Neverfull Vuitton (€950) including cute Sandro shorts (€35) and other SMCP classics offered at Zara prices.
Open Tuesday to Saturday from 10:30am to 7pm.
Madré & Figlia, 33 Rue Saint-Sauveur, 75002 Paris http://madrefiglia.com/
WK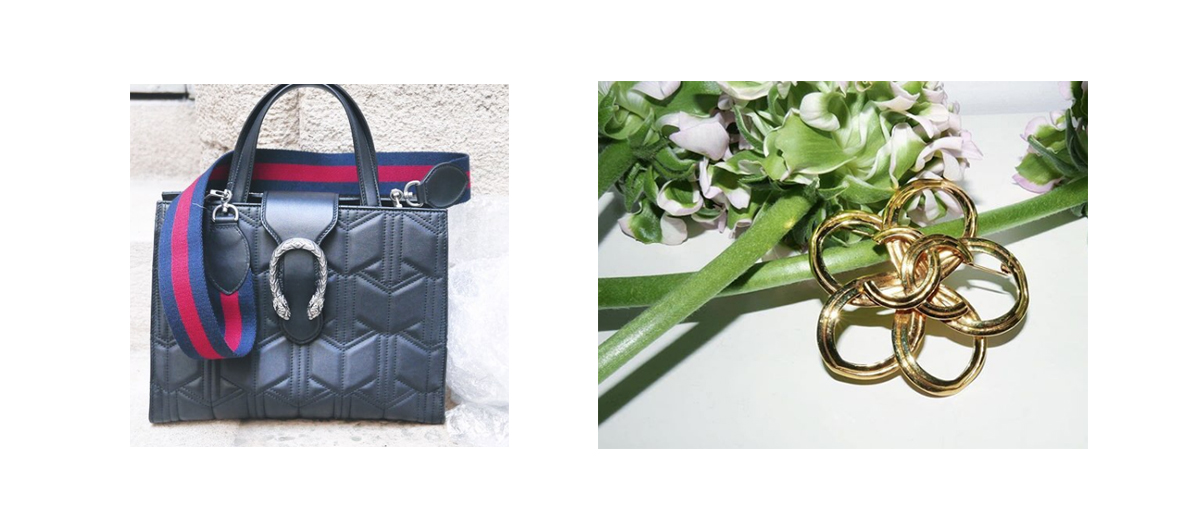 The place: a thrift-shop right in the hub of fashion could only offer the very best next to the former Colette boutique.
What does one find there? Prada, Miu Miu, Balmain, Balenciaga and many more… Lots of accessories such as the iconic Birkin, Kelly and Constance that will delight exacting fashionistas or those trying to nab a couturier piece at an affordable price. An Hermès silver bracelet at €400, a pair of red Lanvin pumps at €220 …
Open Tuesday to Saturday from 11am to 7pm
WK, 5 Rue du Marché Saint-Honoré, 75001 Paris
Bobby Paris
The place: a real treasure trove, nestled in the Sentier, this deluxe pocket-sized venue offers real gems at incredible prices and rare pieces. It's the cavern of Alibaba to find nuggets at mini prices.
What does one find there? A shirt in silk chiffon by Alexander McQueen at €48, a Ba&sh bonnet at €19, a great pair of Zadig & Voltaire boots at €90 and a fur at €160.
Open Monday to Saturday from 11:30am to 7:30pm
Bobby Paris, 89 Rue Réaumur, 75002 Paris
Lorette et Jasmin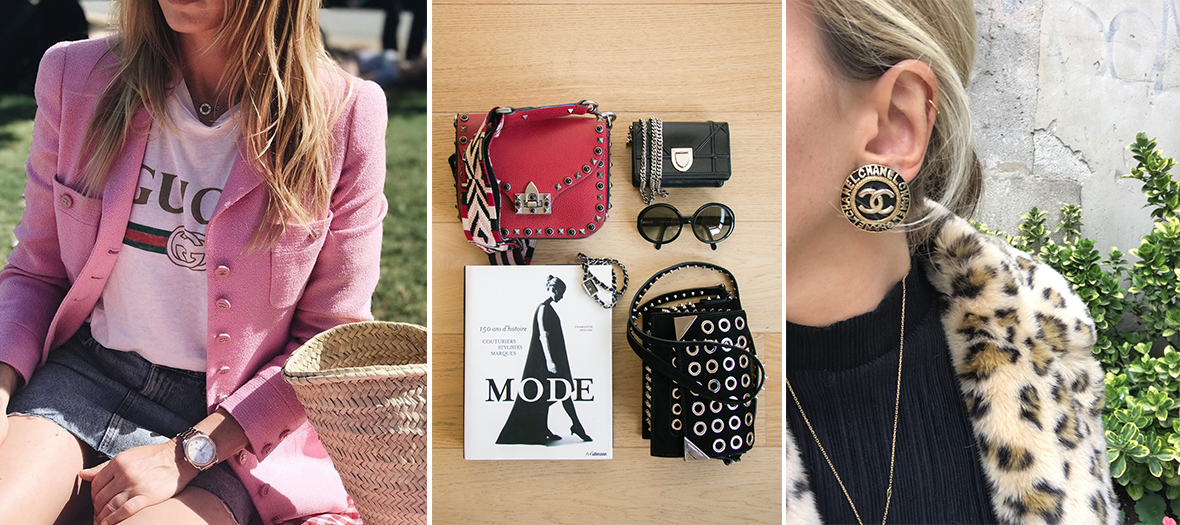 The place: a pretty salon-wardrobe at Jasmin, in the upscale 16th arrondissement, orchestrated by Lorette and Béatrice, where one can invest in deluxe pieces at small prices … All the trimmings for the 2.0 bourgeoise can be found here.
What does one find there? A Burberrry trench coat at €250, an Hermès vintage tweed jacket at 380 €, and also a rental service of bags and accessories, ideal for an evening or a wedding.
Open Tuesday to Saturday from 10:30am to 7pm.
Lorette et Jasmin, 6 Rue François Millet, 75016 Paris, more info on the article
Chercheminippes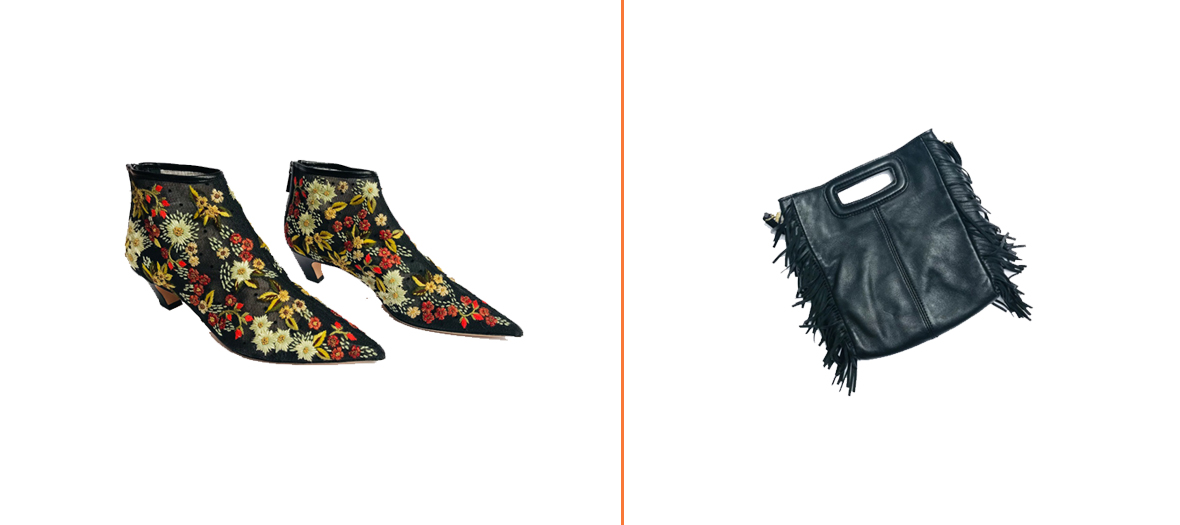 The place: founded in 1970, this mythical thrift-shop has mushroomed with 7 nearby addresses Rue du Cherche-Midi. A delight for Parisiennes on the lookout for a hot ticket! There is a wide offer here and at very attractive prices.
What does one find there? Spaces for women, teens, men, kids, accessories and decoration, with articles in keeping with the seasons and specialized boutiques divided into spaces. An Hermès change-holder at €105, Dior embroidered booties in plumetis tulle at €495, a suede Maje bag with fringe for only €95€!
Open Monday to Saturday from 11am to 7pm
Chercheminippes, 102-124 rue de Cherche-Midi, 75006 Paris.
La boutique de Kroll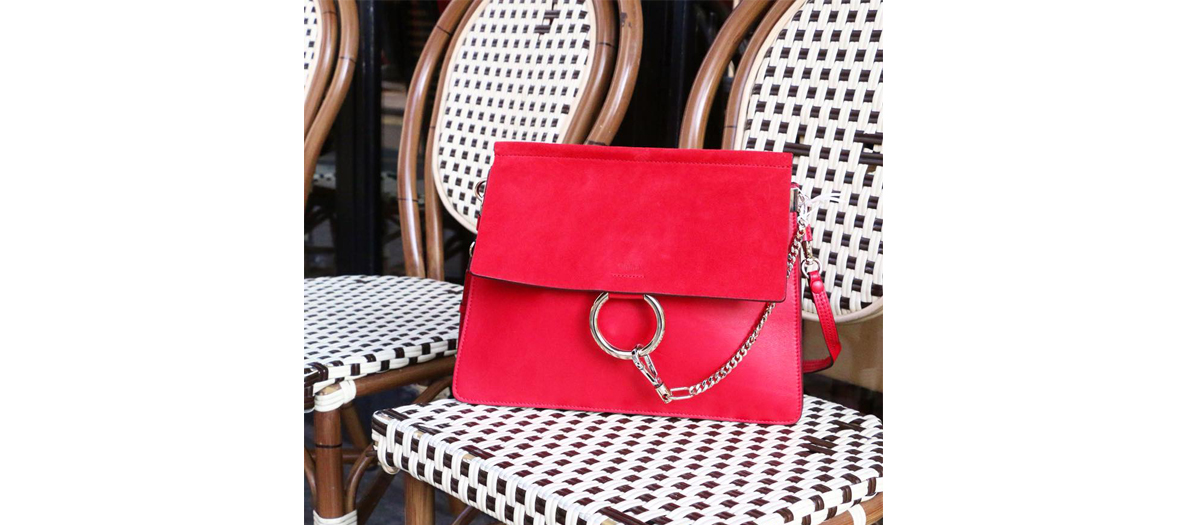 The place: Like a real boutique, far from the cliché of the dusty second hand store. Everything is clean and clearly presented.
What does one find there? Everything and with permanent arrivals. For example, a Saint Laurent skirt at €80, Chloé pumps at €150, a Vanessa Bruno nighty dress at €70 € or even a Totally Vuitton bag at €700. To boot, a stylish e-shop easy to use to give yourself a treat, even from home.
Open Tuesday to Saturday from noon to 6pm
La boutique de Kroll, 86 Rue de Lévis, 75017 Paris
Le Vestiaire du 18e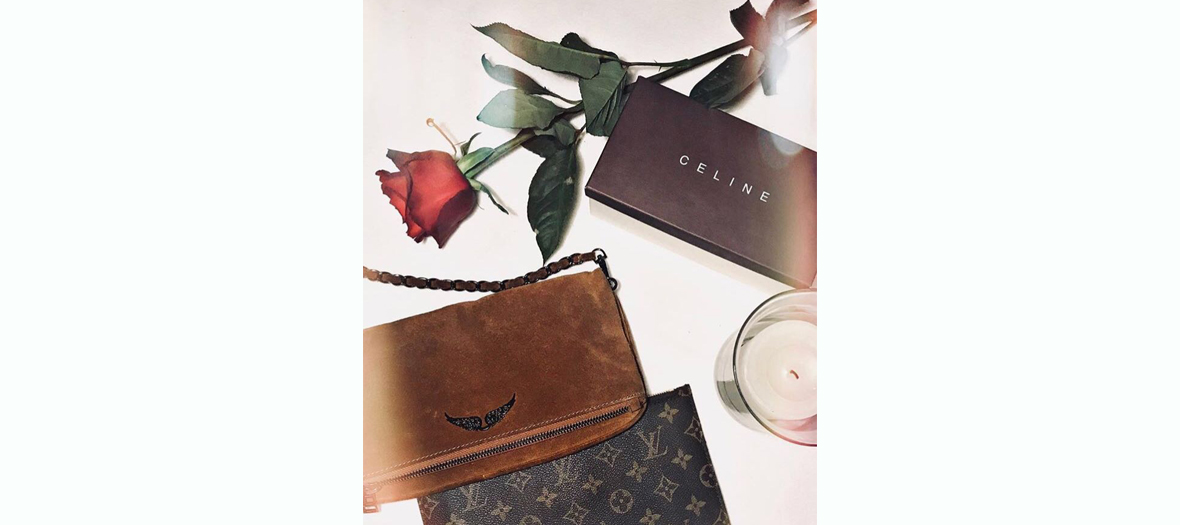 The place: at the foot of the butte Montmartre, a small venue on the Rue Damrémont with a handsome chandelier and parquet floors.
What does one find there? Chanel jackets in mint condition, Vuitton and Céline bags as well as other nuggets: a Hermès bracelet at €250, a pair of Levi's 501 jeans at €40, Dior Soreal golden sunglasses at €220. To be noted: their -30 % discounts on all the articles during the sales… Incredible!
Open Tuesday to Saturday from 10:30am to 1pm and from 2:30pm to 7:30pm
Le Vestiaire du 18e, 18 Rue Damrémont, 75018 Paris
Cloakroom
The place: a chic and laid back boutique, in keeping with the atmosphere of the Charonne district. Their signature? Pieces dating back max 2 year and all in mint condition. While rummaging there, you just might find brands like Sessùn, Isabel Marant, Acné, APC and many more…
What does one find there? An Acné pair of jeans that goes with everything (€70), an Isabel Marant Étoile dress (€90€) and Michel Vivien shoes (€105) to dance the night away !
Open Monday to Saturday from 11am to 7:30pm
To find out more, check out the dedicated article
La Frange à l'envers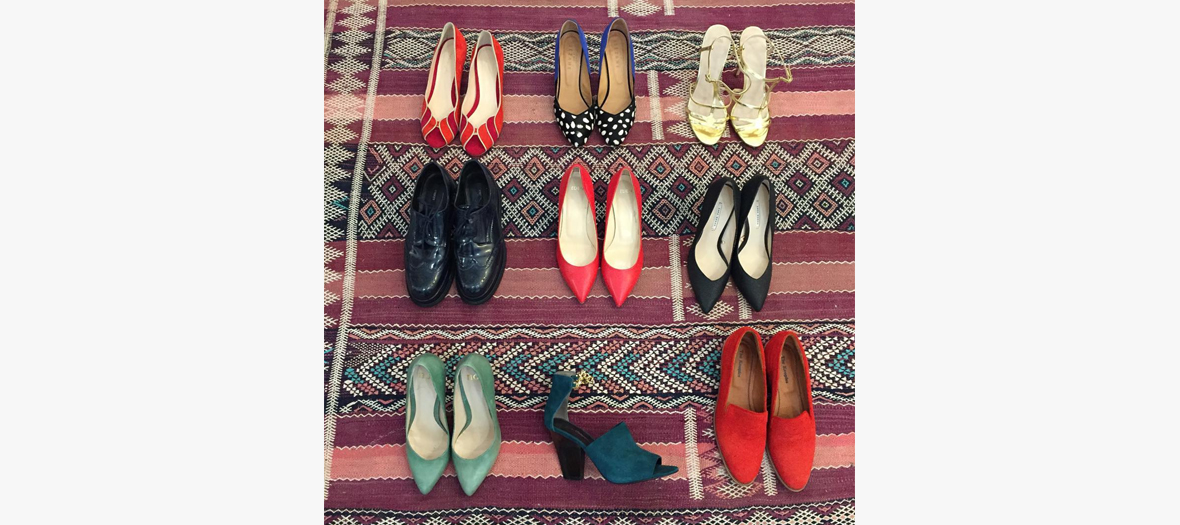 The place: a welcoming small boutique with a sofa corner to sip tea or coffee in the area of Parmentier. The team selects seasonal pieces from collections going back less than 2 year, in perfect state. Only one condition: finding the stylish piece!
What does one find there? A black Isabel Marant blouse (€71), a collector Sézane pullover (€40), a wardrobe must-have black Maje dress. And to upgrade the silhouette, a Marc by Marc Jacobs oversize bag (€176) along with trendy New Balance. Tops, part of their offer is even available on their e-shop.
To find out more, check out the dedicated article