Mostly known for her role as female cop in Polisse by Maïwenn (she was awarded the César prize for most promising actress), in her first film Naidra Ayadi reveals herself as a great film director and story-teller. In Ma fille, a father takes off to look for his eldest daughter who has left the province of her family to try her luck in Paris. Overwhelming.
A very endearing father-daughter relationship
Incarnated by Roschdy Zem who offers a stunning performance, Hakim has fled from the Algerian civil war of the 90s. Since his eldest daughter Leïla departed to go study hairdressing in Paris, Hakim and his wife Latifa see their daughter less and less. To convince her to come spend Christmas with the family, Hakim decides to leave the Jura, where he is living, to go find Leïla in the capital. Accompanied by his younger daughter Nedjma, the worried father falls from disillusion to disillusion when he discovers his daughter never worked in the hair salon she told her family about. To find his daughter, protect her and prevent her from reproducing his own mistakes as a young man, Hakim, is ready for everything. A very touching example of a role model father. Take out your handkerchiefs!
A Neidra Ayada up to par
For her first film, comedian Neidra Ayada, who was in the spotlight on stage this year in the play Justice, is really impressive. Inspired by the novel Le voyage de père (1965) by Bernard Clavel, the budding director manages to create the breathless pitch of a man gathering as many clues as possible in order to find his daughter whom he fears is in danger, while illustrating the precious link that can unite a father with his daughter.
Verdict
A first successful film in which actor Roschdy Zem captures all the attention by slipping in the skin of a determined father. After Je vais bien ne t'en fais pas (2006), Le premier jour du reste de ta vie (2008), or Demain tout commence (2016), the work of Neidra Ayada fits in perfectly in the list of films highlighting father-daughter relationships with accuracy and emotion.
Ma fille by Naidra Ayadi with Roschdy Zem, Natacha Krief, Darina Al Joundi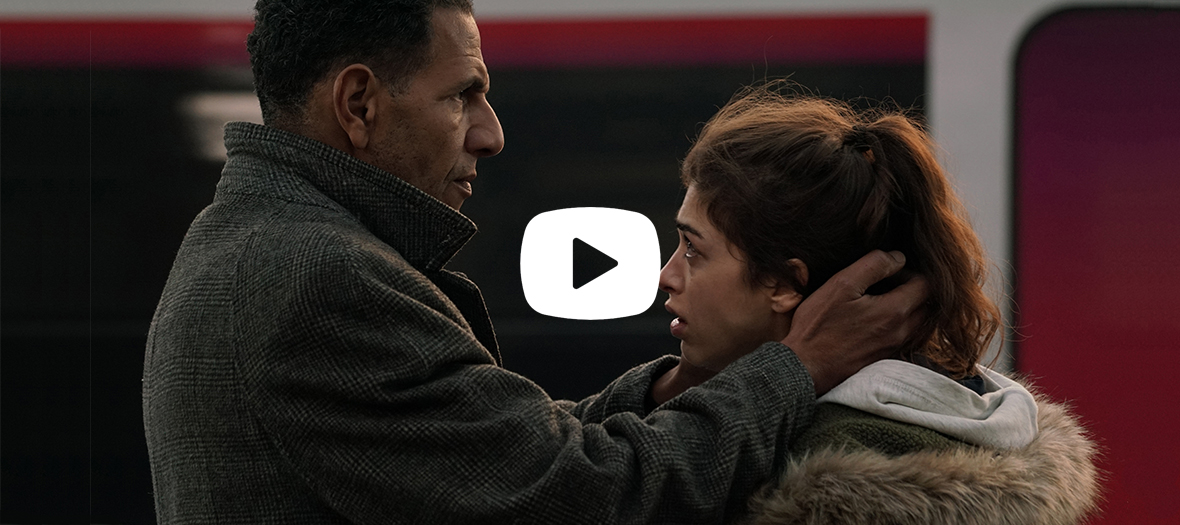 To be released in cinemas on the 12th of September.

Also discover : The series of the Lolita 2.0