Yellow, pink, blue or orange… In theory, the very colourful coat is going to be the strong piece for Fall-Winter. However, choosing the right colour can be more complicated if one does want to appear in disguise. Unless you follow a few basic principles, in order to wear with wild allure this fab piece that will upgrade your style and give you a glowing complexion.
Rule number 1: privilege long and straight nice cuts.
Rule number 2: go for high quality fabrics.
Rule number 3: pimp your coat with a precise accessory.
How to go about it.
The fuchsia option + Parisian derbies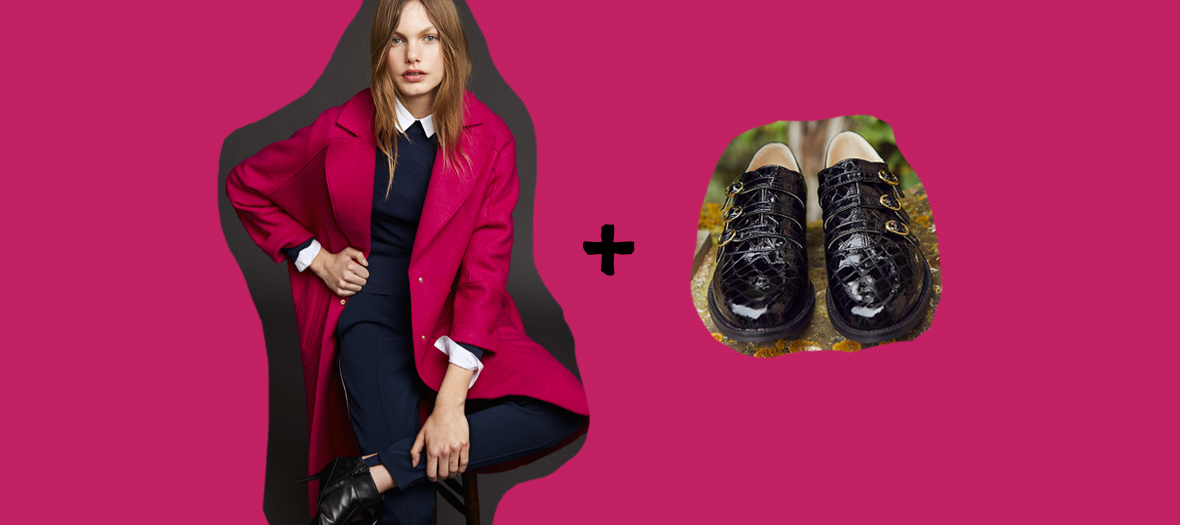 How to put together the effortless and bourgeois style of the Parisienne in a jiffy? With a long fuschia coat and croc derbies.
Fuchsia coat in boiled virgin wool, Tara Jarmon, €395.
Derbies in faux-croc black patent leather, Petite Mendigote, €230.
The sunflower yellow option + capitain cap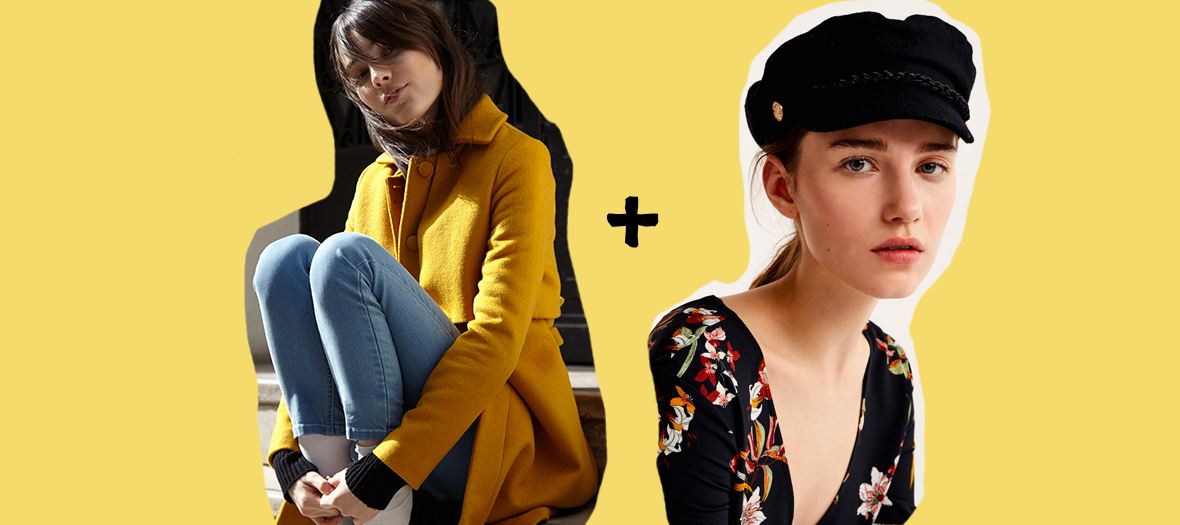 It's easy to be solar with a sunflower coat and a devilishly stylish captain's cap.
Candice cap in mixed wool, Marie Sixtine, €230.
Captain cap, Pull & Bear, €17.99.
The peach option + English knapsack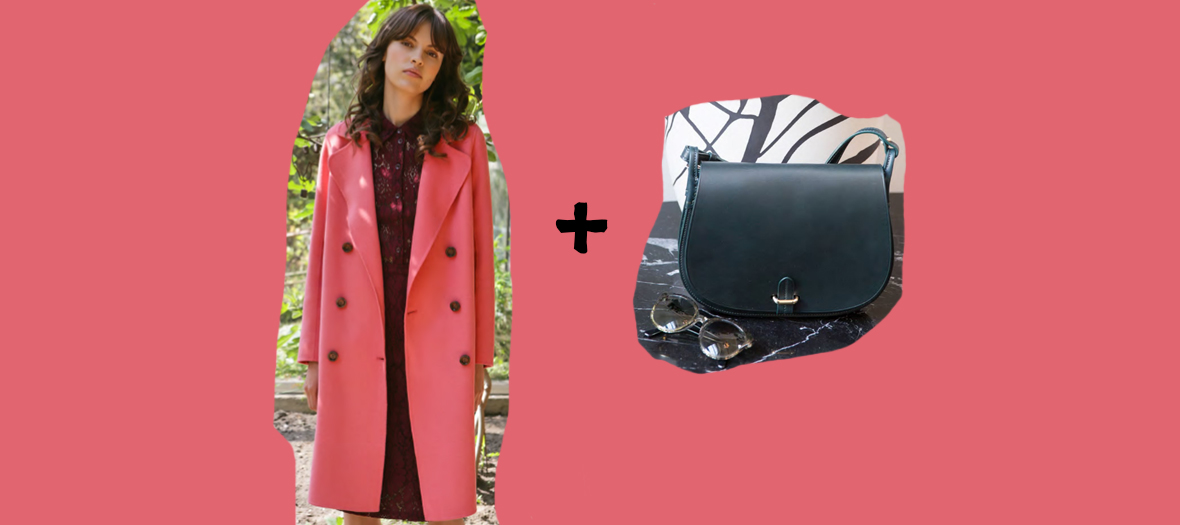 Pink and green is the association to choose in order to be in a good mood all day long. For the rest, play the sober card with a straight washed pair of jeans and white sneakers.
Pink Uzès coat in mixed wool, Idano, €295.
Green shoulder strap bag, Céline Lefébure, €350.
The orange option + baguette bag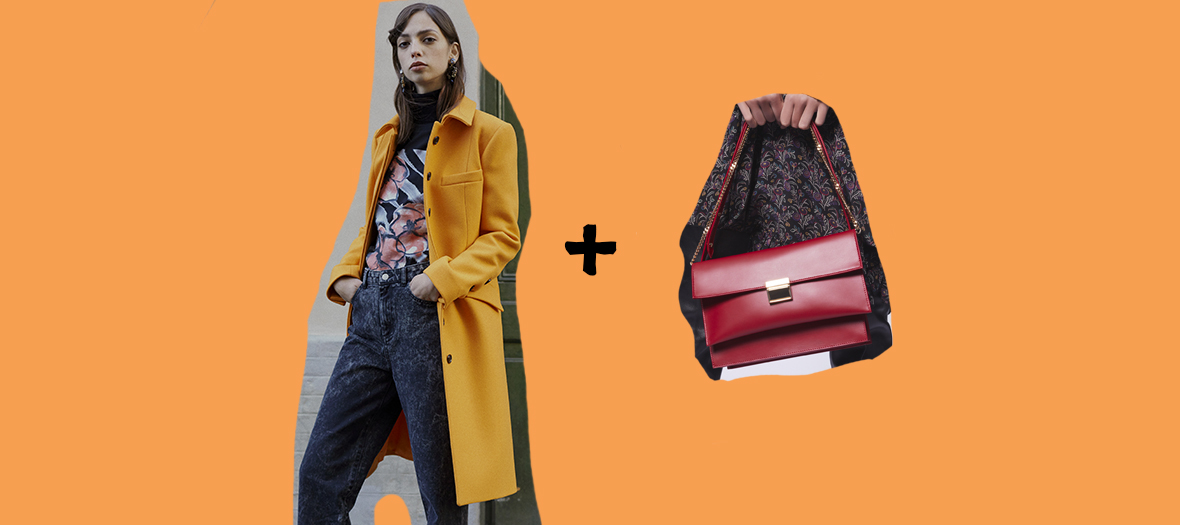 Will you dare to wear an orange coat ? If it has a great cut, YES. A warm colour by excellence, it is enhanced by a toned red bag. Super chic.
Bonnie orange coat, Paul & Joe, €640.
Pouch in crust calfskin leather, Au Printemps Paris, €69. Available in the Au Printemps Paris corner on the ground floor of Printemps Haussmann.
The candy pink option + sophisticated black bag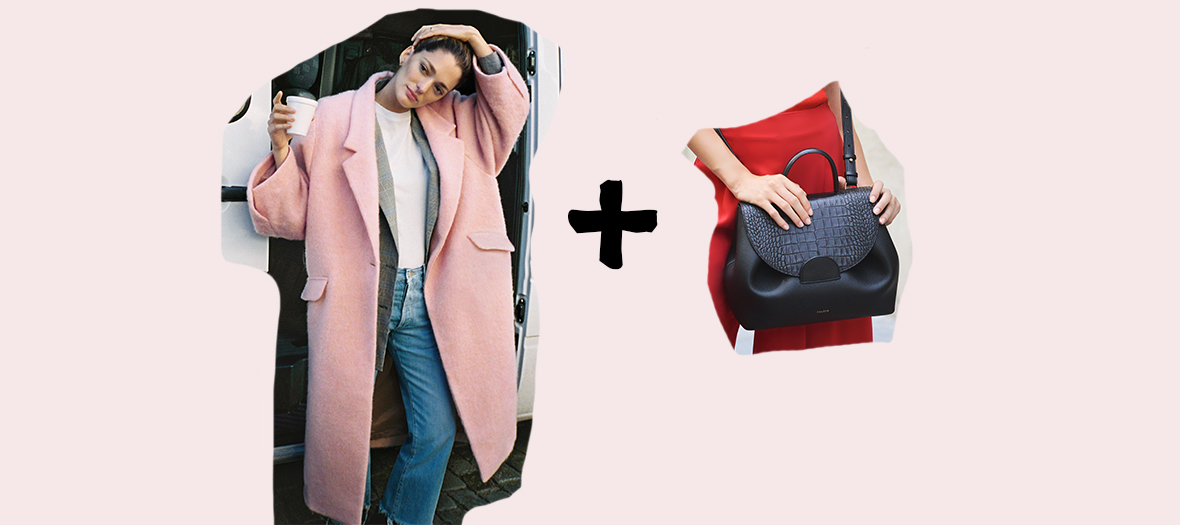 Oversize and super soft, the hot pink coat encourages hugs. For an even more comfortable and stylish allure, you stock all your stuff in a couture tote. A winning duo.
Destructured coat in wool, Mango, €69.99.
Numéro Un leather bag, Polène, €350.
The indigo option + fantasy hosiery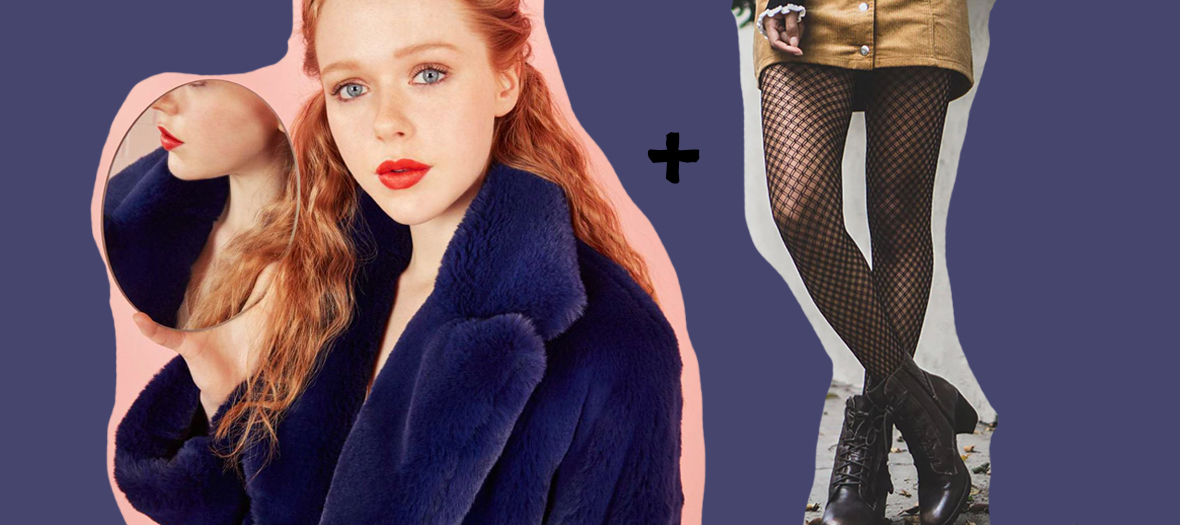 Impossible to bypass the hairy coat this winter. Rather that immediately go for the hot red model, better to start off with a calmer midnight blue. Underneath, a body hugging dress and sexy hosiery.
Oversize coat in imitation fur, Mellow Yellow, €279.
Hosiery with geometric motif, Forever 21, €8.
The coral option + colour block sneakers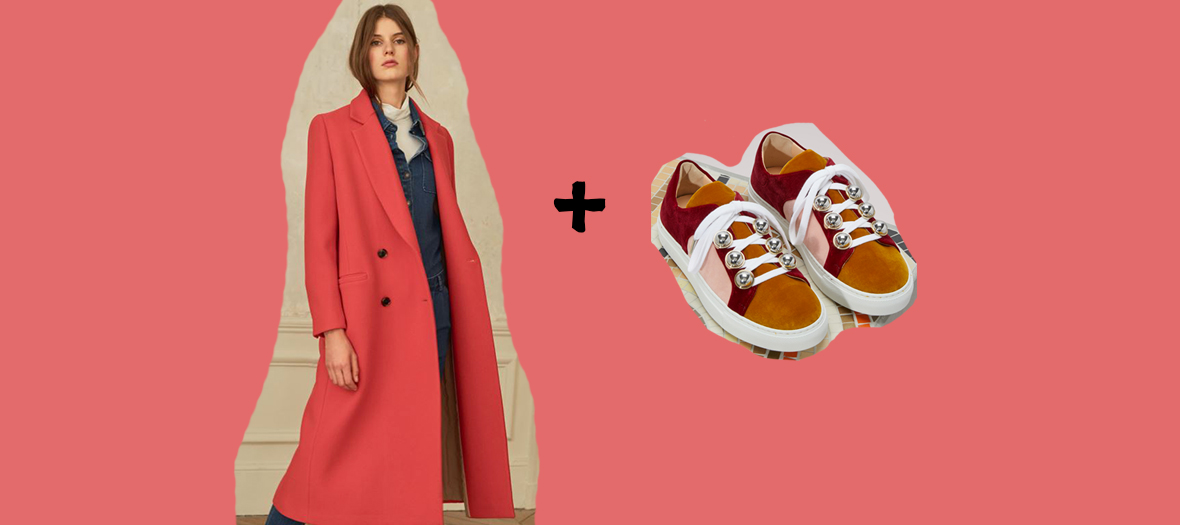 How to be stylish and ready for cold weather: team up a long super chic coral coat with trendy trainers that not everybody is wearing.
Long coral coat, Pablo, €495 Available in all the Pablo boutiques.
Germain trainers, Carven, €250.
The sky blue option + fantasy mocs'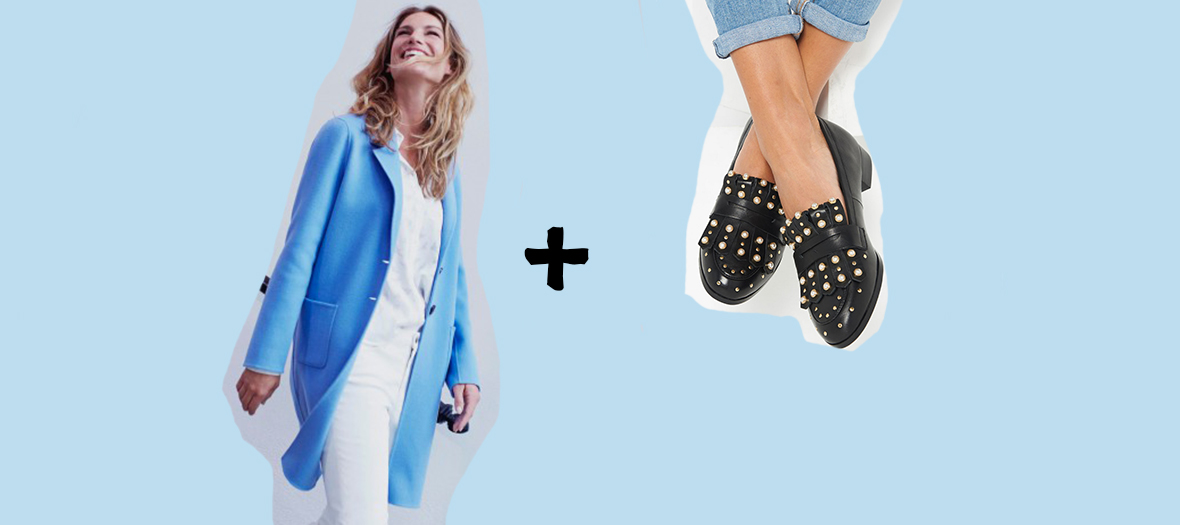 Hurray for the feel-good coat that gives you a glowing complexion. To be enhanced underneath with a total white look along with pearly and studded moccasins.
Sky blue coat in wool, Burton of London, €249 on sale at €124.50.
Lorena moccasin, Minelli, €119.
Also discover the 10 most trendy trench coats.