It's not just Burberry in life! A true icon of the Parisian style, the trench coat is also reinvented in a couture version for spring, among others at Balenciaga , Celine , Bottega Veneta and Fendi . Always chic and never out of fashion, it's time to make this transgenerational must-have your own once and for all according to current trends. It can be found especially at our favorite labels in flattering pastel tones, oversized , hooded , checked or denim cuts. Overview of the most beautiful models to pick up, for all moods and all purses.
Ice mint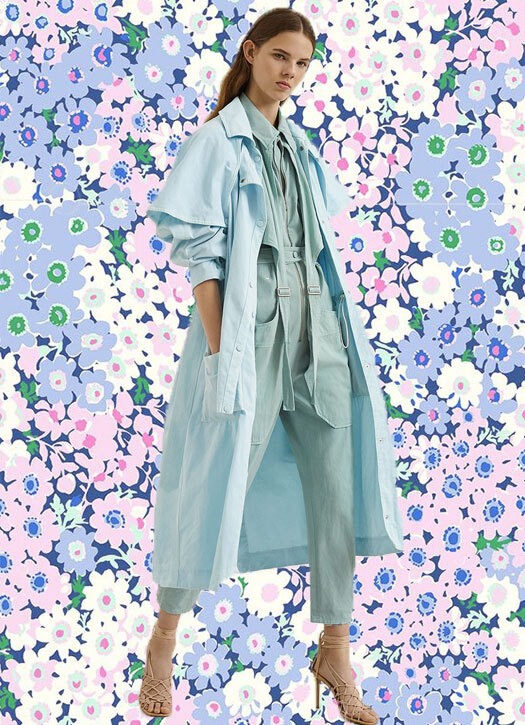 We dare the shades of blue under a mint-colored trench coat like Stella McCartney's , woven in a breathable and ecological material (obviously). A highly stylish way to combine the practicality of a parka with the chic of an English trench coat.
Stacey trench coat, Stella McCartney , € 1 395
Denim mania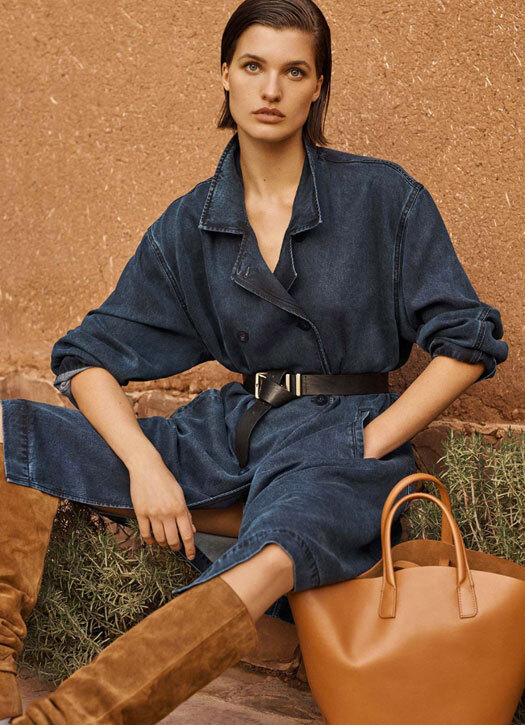 We push the stopper ever further in our obsession with denim : all the pieces go there! Massimo Dutti is adapting its trench in a lyocell raw denim effect, bending a black leather belt on a small flowing dress and perched on mid-season boots with heels.
Lyocell trench jacket, Massimo Dutti , € 79.95 on sale € 49.95
Crocodile passion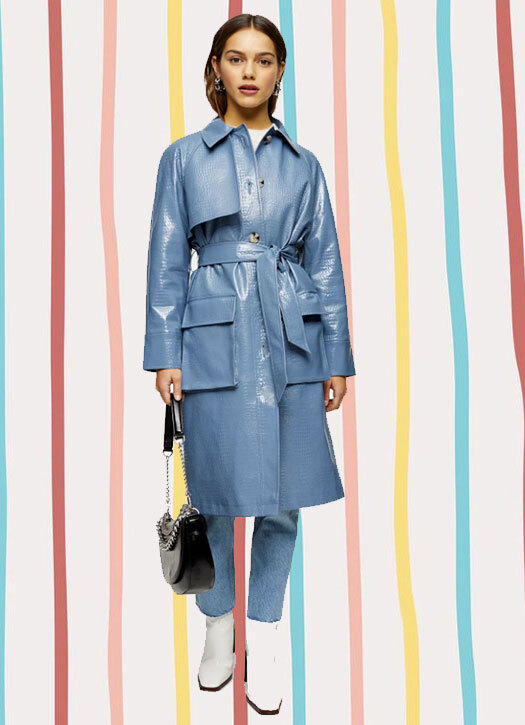 Always so biting, the crocodile also squats the spring wardrobes at Topshop in soft shades like blue-gray. Phew: it's fake! So: machine washable, low price, and enough to invest in a small square of designer silk to complete the set.
Petite Crocodile Blue Trench Coat, Topshop , € 110 on sale at € 85
Short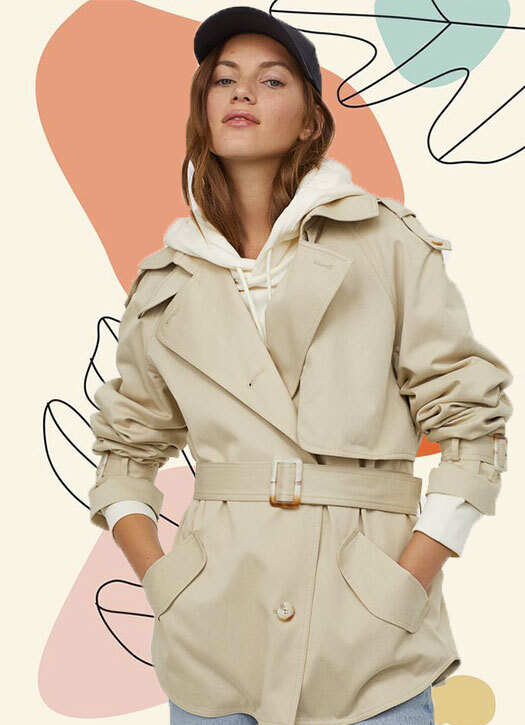 H&M has imagined a cropped, blouson-style trench coat , to wear as here as a complement to a streetwear look over a hoodie , with cap and faded 501 . Or how to make this iconic preppy wardrobe staple cool.
Lyocell blend trench coat, H&M , € 59.99
Lilac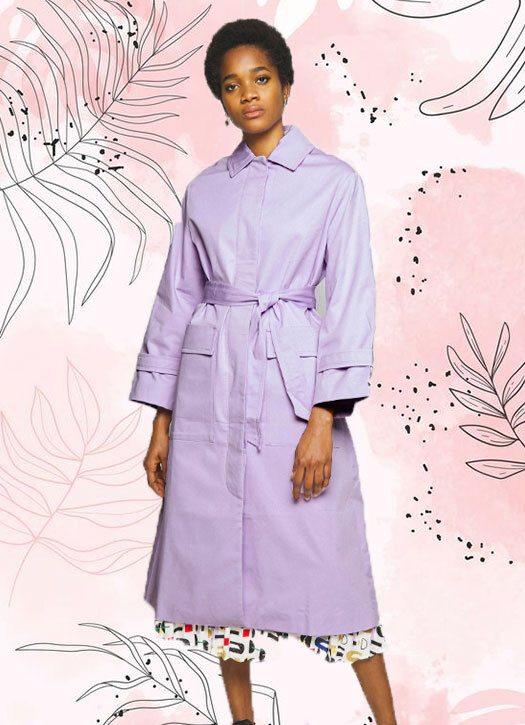 Sneakers and a floral-print dress, that's what sublime this sublime lilac trench coat . Why lilac? Because it is THE color of spring, of course! Noticed at Lanvin , Gucci , Jacquemus or Loewe , she is just waiting to invite herself on your new favorite piece.
Trench coat, Edited, € 149.95 on sale at € 119.95 on www.zalando.fr
Hooded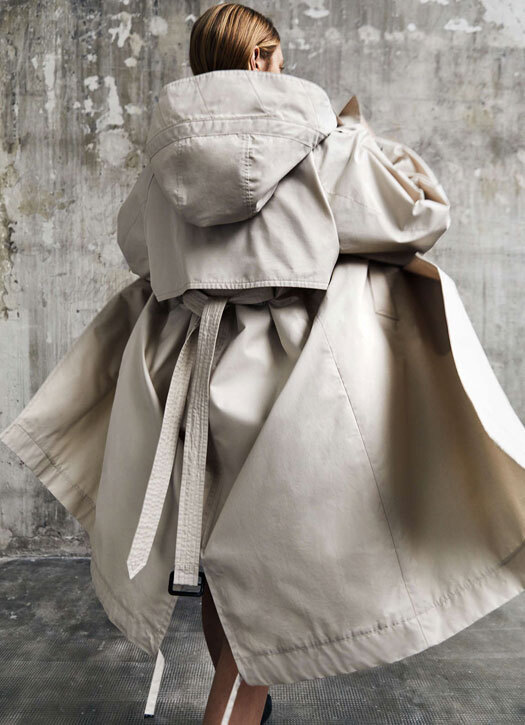 We play the little chaperones of the sape, well protected from the wind by an XXL hooded trench coat Max Mara . The ideal combination to slip into your bag for a weekend trip while mastering her reputation as a fashionista with wedge sneakers and high-waisted straight jeans.
Cotton gabardine trench coat, Max Mara , € 925
Chalk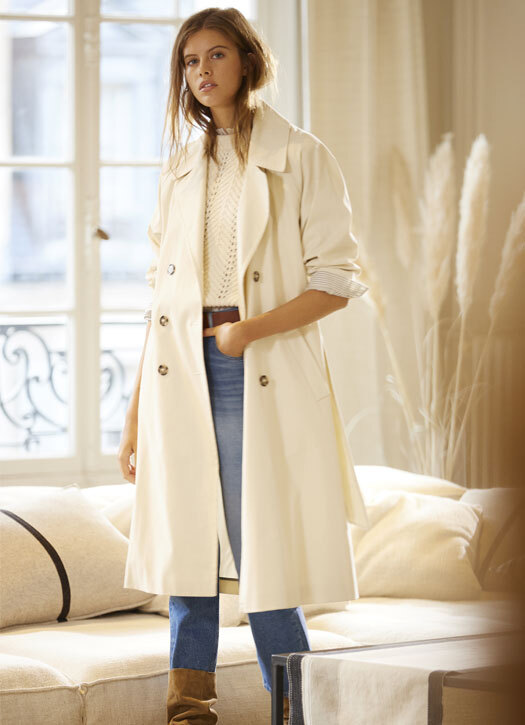 Ba & sh signs a supple, light and resolutely elegant chalk-colored trench coat , long and belted, to tie up to keep out of the wind. Perfect for going to work over a pale pink pantsuit .
Tintin trench coat, Ba & sh , 390 €
Oversize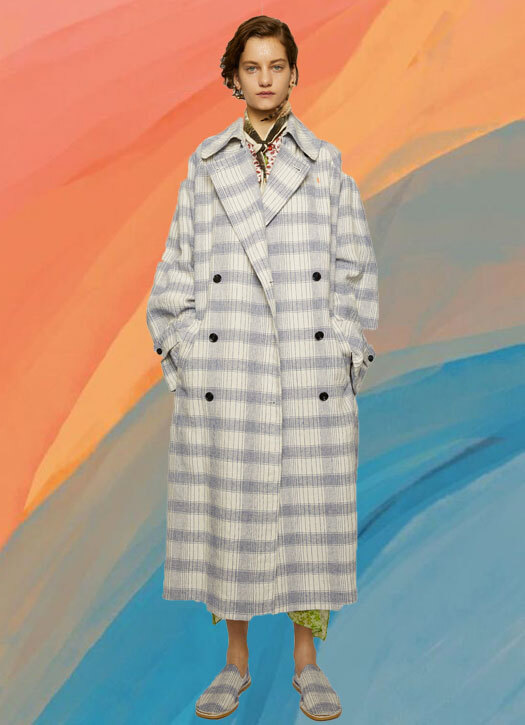 In a cotton and linen blend, the double- breasted checkered trench coat from Acne Studios is a compendium of everything we want: long oversize and a perfect fit to imitate the swag of the cool Japanese fashionistas who made the label. Swedish their style temple.
Beige / blue checked trench coat , Acne Studios , € 1,100
Fluid drape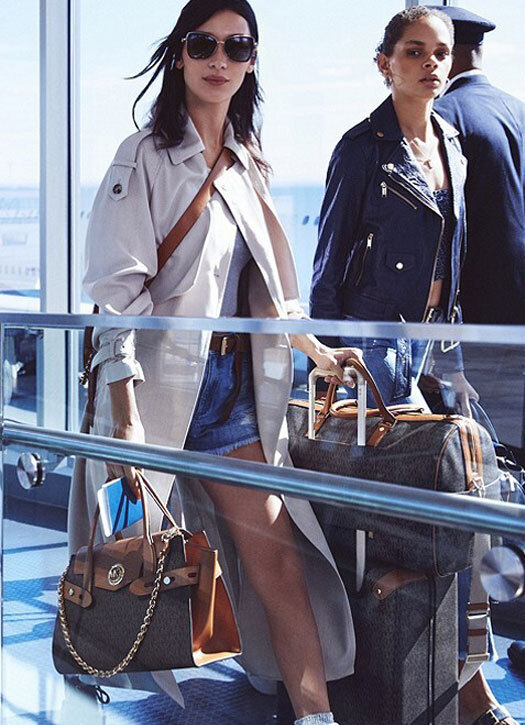 Very light, the draped trench coat by Michael Kors worn by Bella Hadid is only partially lined, making it an ultra practical ally to put on and carry around. We copy this look with denim mini shorts, boots and maxi glasses for a deceptively relaxed and above all very worked look.
Draped trench coat, Michael Kors , € 325
Candy pink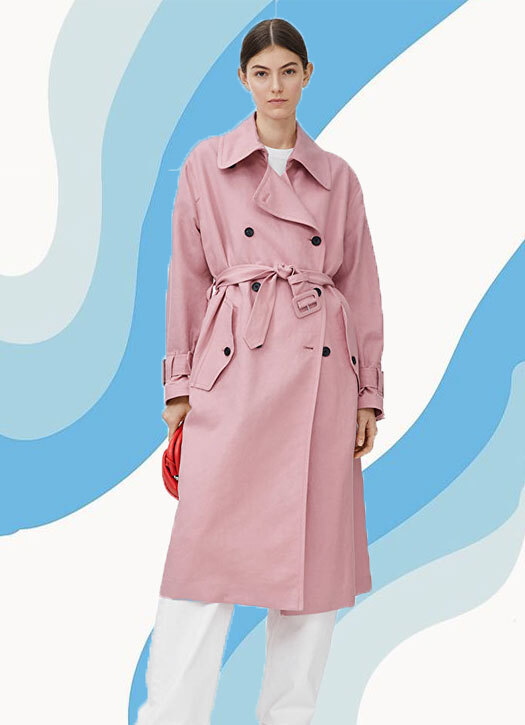 Spring and fresh in a total white look, the candy pink trench coat infuses the silhouette of Parisiennes with a Scandinavian mood worthy of the last Copenhagen fashion week . It will now be necessary to be inspired by them to adopt their naive, feel good and no fuss fashion.
Linen Blend Trench Coat, Arket, 190 €
Also discover 8 ways to wear the short-sleeved sweater and 10 pairs of mules for sunny days .