It's the most highly awaited exhibition of the Fall season. Jean-Michel Basquiat, the New Yorker artists, now the most expensive of half the 20th century (the prices of his paintings reaches the sky high figure of $110 million) is landing at the Fondation Louis Vuitton around the major rétrospective finally dedicated to him in Paris.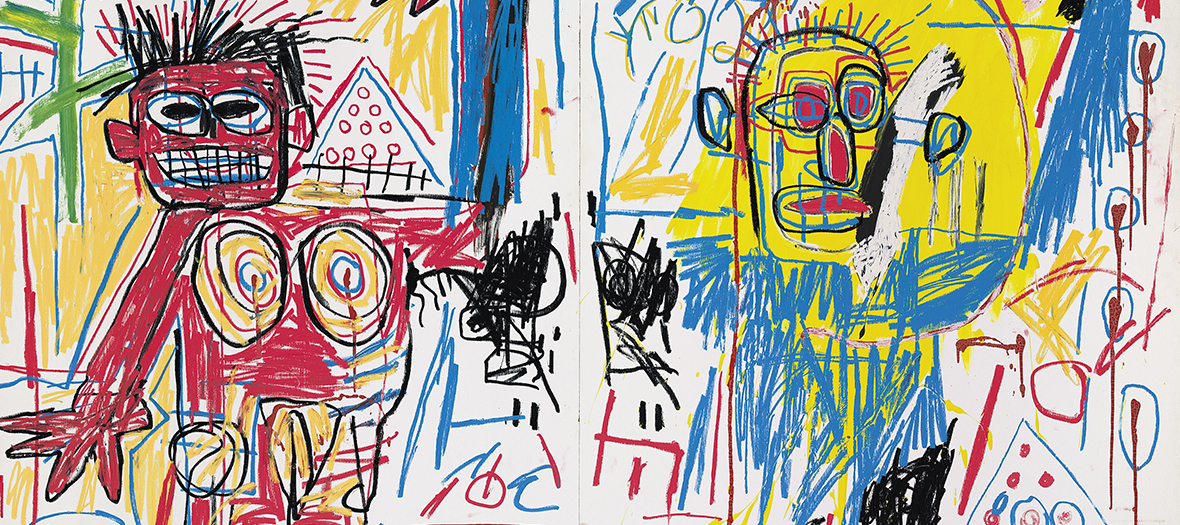 Basquiat represents New York at the beginning of the 1980s with vitality of its underground scene, downtown urban culture, its artistic and identitary questionings…
The incredible destiny of a New York icon
Basquiat: the immense genius of the leading painter amongst his generation and the tragic destiny of rocks stars…He died at 27 years old from an overdose.
Basquiat grew up in Brooklyn between the divorce of his Haitian father and Puerto Rican mother. At less than 20, Basquiat is as the outset a graffiti artist poet, SAMO© but also a musician playing in the most frenetic locations around New York at the end of the 1970s.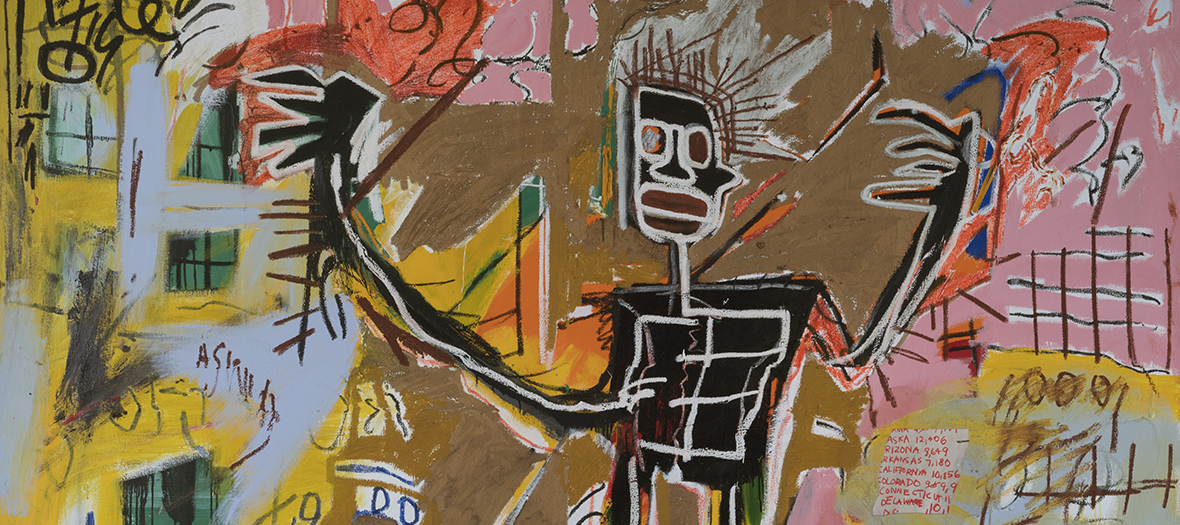 At 20 years old, the manifestation New York / New Wave leads him to show his work next to Keith Haring, Andy Warhol and Robert Mapplethorpe. He is then propelled into the most bubbling circles, making him, little by little, the first Afro-American creator to really impose himself visually and symbolically in the world of occidental art.
A language borrowed from graffiti, voodoo and hip hop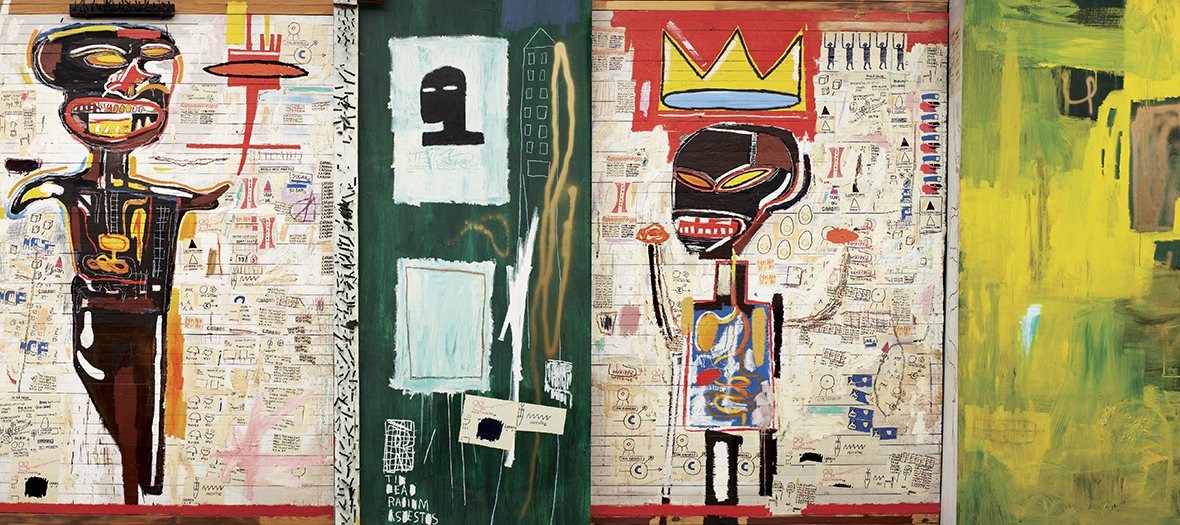 Inspired by collage and graffiti, Basquiat invented a... The genius inspires himself from the up and coming hip-hop culture but also from the Bible, Egypte, voodoo, Afro-American heros..
There have been many fanciful theories… Could Basquiat be a wild autodictat? False! His references to comic strips cohabitate with Léonard De Vinci, Matisse, Picasso and references to his double Haitian and Puerto Rican cultures…
Also discover the ancestors of LVMH and the stunning Picasso exhibition.