For once your boyfriend will not be dragging his feet… If you liked Zizou like no other, cried in front of the winning France team in 2018 or dreamed of French kissing Kylian Mbappé: impossible to bypass.
The Institut du Monde Arabe is inaugurating a terrific exhibition pegged to the 100 years of the Fédération Française du Football: "FF: 100 years of passion and innovation",from the 10th of April to the 26th of May 2019. 3 good reasons to race over there.
An immersive scenography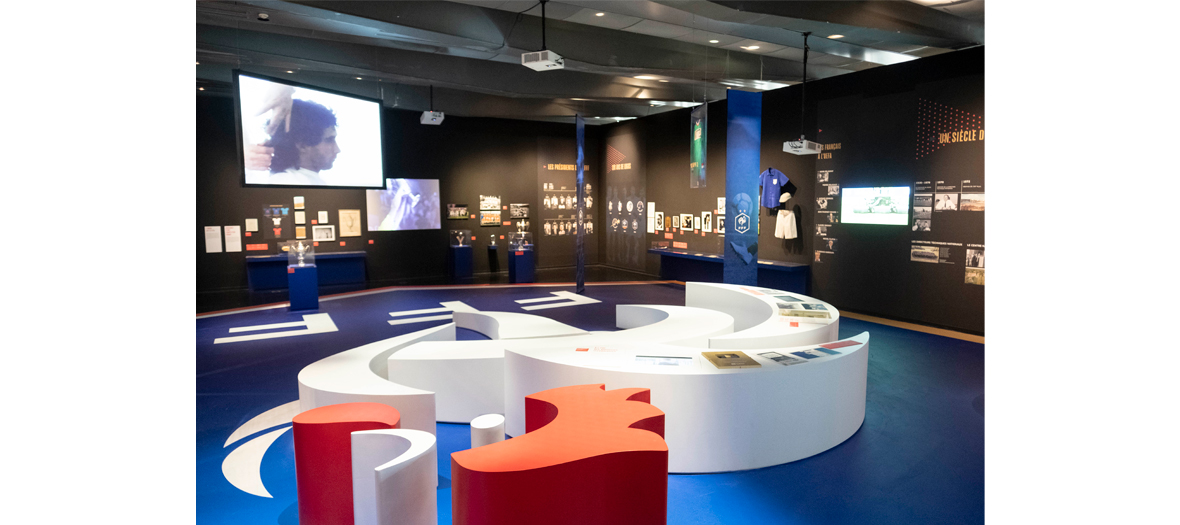 In the basements of IMA, the scenographers did not go about things halfway. The black walls and the targeted lighting take us directly in the ambiance of ultra-confidential info gathered for the occasion. Four screens display the best moments of soccer since the creation of the FFF in 1919 and the different official jerseys are projected alternately on a white rack.
The famous logo-mascot of the FFF is reproduced life size in the middle of the room, and you can actually walk around the feathers of the French rooster. And to gather historical facts, you can refer to wall charts: feminine football was only integrated to the FFF in 1970!
Ultra-cult relics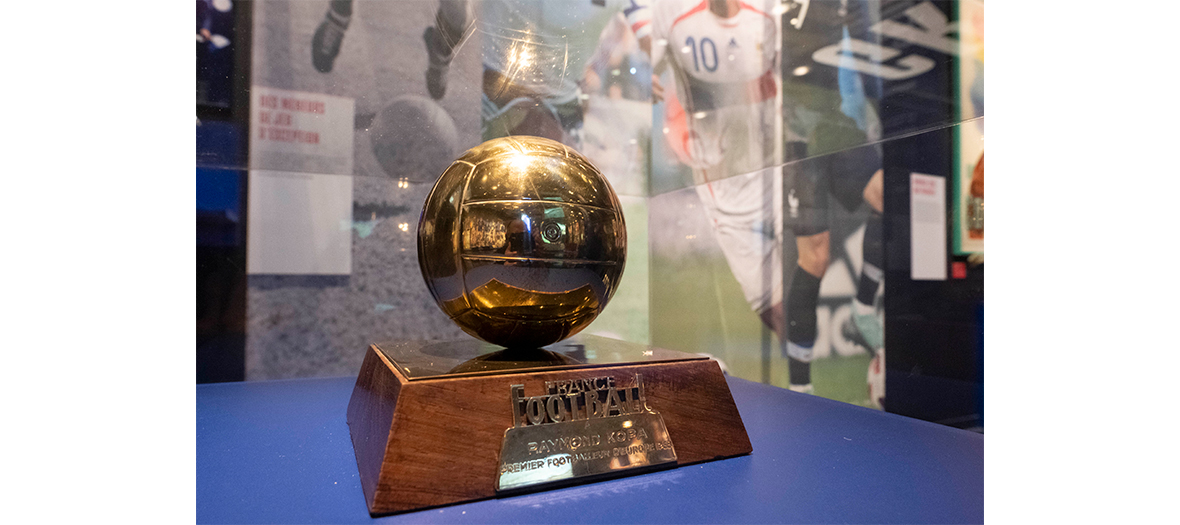 We have good news for soccer fans: you will not be disappointed. Ultra-cult objects are unveiled in exclusivity: the trophy of the Ballon d'Or by Raymond Kopa, the trainers of Zinédine Zidane and Antoine Griezmann, the jerseys of Didier Deschamps and Kylian Mbappé.
The collab' of FFF- IMA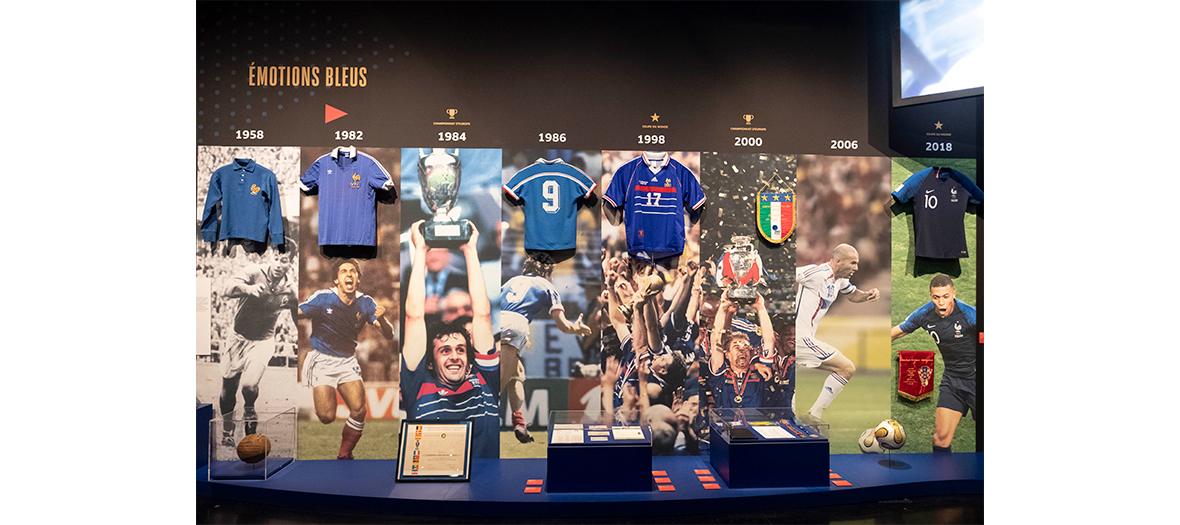 The exhibition is combined with another, from the 10th of April to the 21st of July 2019 on the first level of the IMA: Soccer and the Arab world. The revolution of the round ball.
It is organized around eleven human sagas of players and supporters in the Arab world. One learns notably that in 1958, the destiny of Algeria found itself between the hands of a handful of professional soccer players having covertly left France to go to Algeria.
And afterwards? Stick around to enjoy a good houmous, falafels and mezzes around the amazing rooftop of the museum.
©Archives FFF
Exposition "FFF: 100 ans de passion et d'innovation" from the 10th of April to the 26th of May 2019 at the Institut du Monde Arabe.
Tuesday, Wednesday, Thursday, Friday from 10am to 6pm; Saturday, Sunday and holiday from 10am and holidays from 10am to 8pm.


Découvrez aussi : Peut-on être féministe et aimer le x ? et Vernon Subutex : la série débarque enfin !