"For me, a painting must be like sparkles. It must be dazzling like the beauty of a woman or a poem". This says it all. Joan Miró (1893-1983) constantly respected his promise.
The Grand Palais is inaugurating a hallucinating retrospective of the painter with more than 150 or his creations spanning 70 years of work. And it must be said that the curator of the exhibition, Jean-Louis Prat, former director of the Maeght Foundation, gave it his all!
A very unusual array of creations
From Moma to the Guggenheim Museum in New York including the Miró Foundation in Barcelona, the Pompidou Centre, the Picasso Museum or Galerie Jeanne Bucher Jaeger in Paris: the talented curator successfully gathered unusual works lent from all over the world.
Result? A poetic insight in the work of the incredible Catalan painter, who imposes a dream-like universe, unknown until then  in 20th century artworks.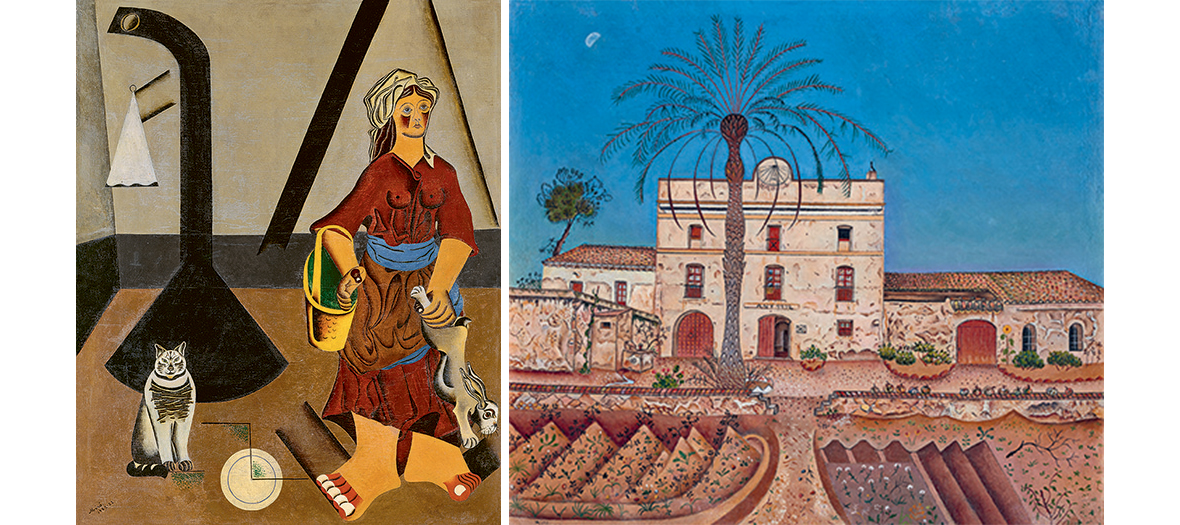 The Mediterranean scenography at the Grand Palais, created specially for the occasion, showcases major works that highlight the constant renewal of Miró. In succession, the Fauve and Cubiste periods before Surrealism.
An independant soul
While he became friends with Picasso, Robert Desnos or Paul Eluard, "He always remained independent. Curiously, he seemed to question as much intellectuals who wrote as well as painters. He enjoyed in depth thoughts. He considered that the words invented by these poets could be used by him as support to discover another world. He looked at paintings, but never painted "in the manner of", which probably is what conveys his authority and his unique character", explains Jean-Louis Prat.
The must? Going there late in the evening to avoid the crowd of grannies and tourists, before having dinner on the amazing terrace of the Mini-Palais, the museum restaurant. A typically Parisian evening as we love them.
Open Monday, Thursday and Sunday from 10am to 8pm and Wednesday, Friday and Saturday until 10pm. Closed on Tuesday. Until the 4th of  February. €15. All the info on www.grandpalais.fr
Also discover the Basquiat exhibition at the Louis Vuitton Foundation.