Collective hysteria during the shows of the Spring-Summer 2017 Fashion Week. Bubble-gum pink is making a big comeback, feminism is worn on a t-shirt, the one piece pant suit gives a rock'n'roll style to the silhouette… In short, this year we D-A-R-E. Proof by five with these catwalk indispensables to snag from models and that will land straight in our closets.
© Dolce & Gabbana
The floral piece
Flower power… In seventies version or Liberty, printed on a coat, shoes or a bucolic dress, flowers awaken our wildly romantic instinct. Flower Power soothes the heart, but careful not to mix it with other prints. Too risky!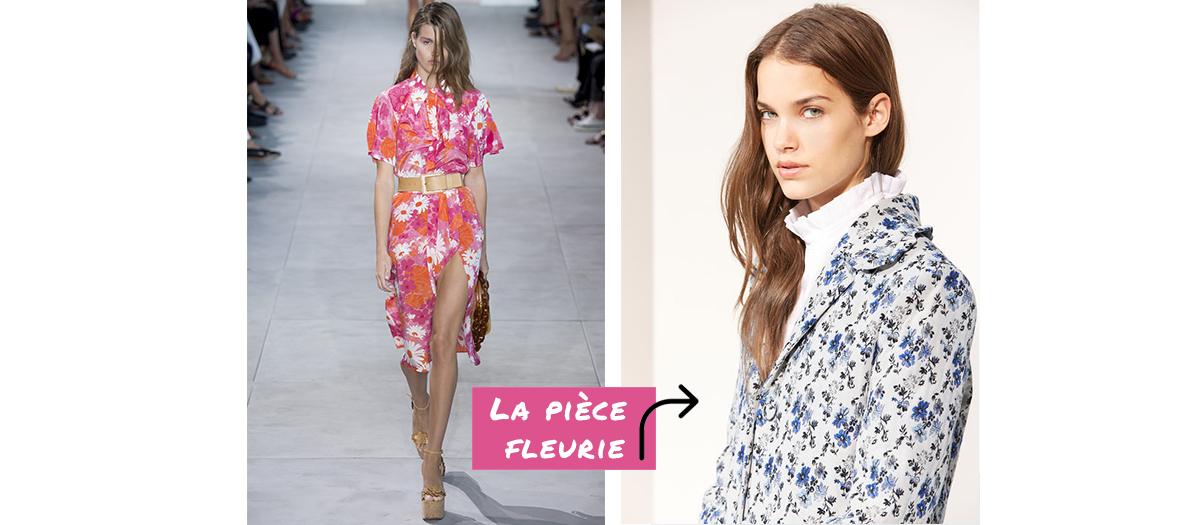 Floral crepe de Chine blouse and skirt, 1005€ and 915€.
Giulia coat, Claudie Pierlot, 345€.
Credit Michael Kors Yannis Vlamos
The feminist t-shirt
It does not get more badass than this, the top with a committed message is a must this season. Proudly worn by fashonistas from around the world, be aware that the must-have model from Dior comes in an affordable version but just as cool. French and feminist brand The Ypsylone has also made it its battle horse with its already cult t-shirt: « Feminist Mermaid ». Its ultimate advantage? It goes with absolutely everything. The 90's are back.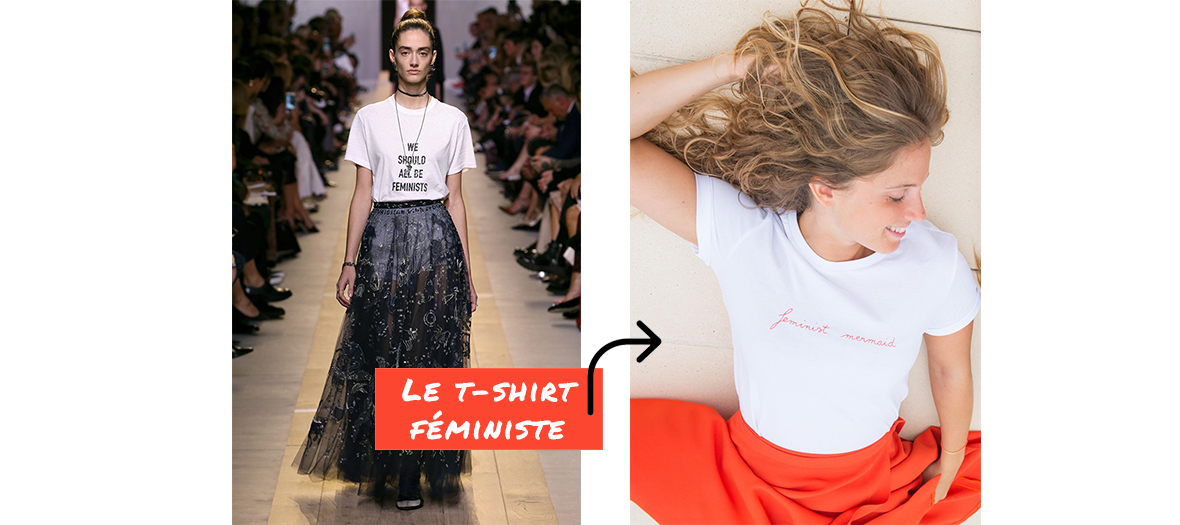 T-shirt in white cotton and linen « We should all be feminists» in limited edition, Dior, 550€.
T-shirt in white embroidered organic cotton« Feminist Mermaid », Ypsylone, 55€.
The one-piece pant-suit
It conveys a sexy biker allure at Isabel Marant, gentleman farmer at Vanessa Seward, or deluxe and sensual car mechanic ("Car mechanic, but Cocktail" ? haha #passionprigent) at Hermès. In short, the one piece pant-suit is as multi-functional as it is indispensable to convey style and panache to a silhouette. We dare to break away from the casual jean version by teaming it up with stilettos and an ultra-graphic bag.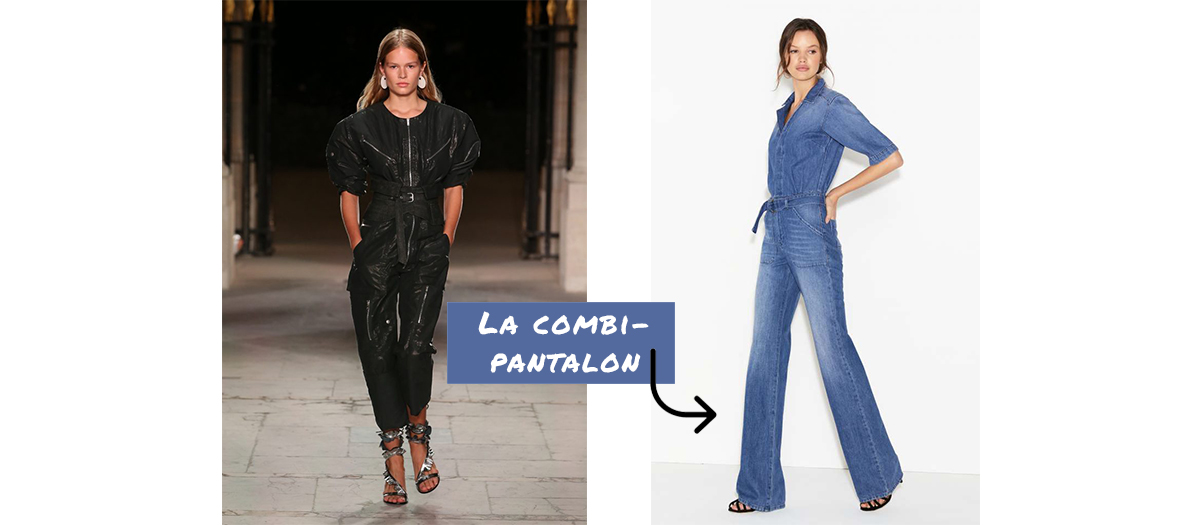 Laney one-piece suit in cotton and linen, Isabel Marant, 920€.
One-piece suit Tao, Ba&sh, 230€.
The XXL earring
Large pendant, colourful rhinestones, knotted satin ribbon… This summer earrings will be XXL or not at all. Proof with those spotted at the Dolce & Gabbana show, inspired from Andalusia. In a more "wallet friendly" version, our darling jewellers, Shourouk & Satellite have followed suit with wonderfully showy models.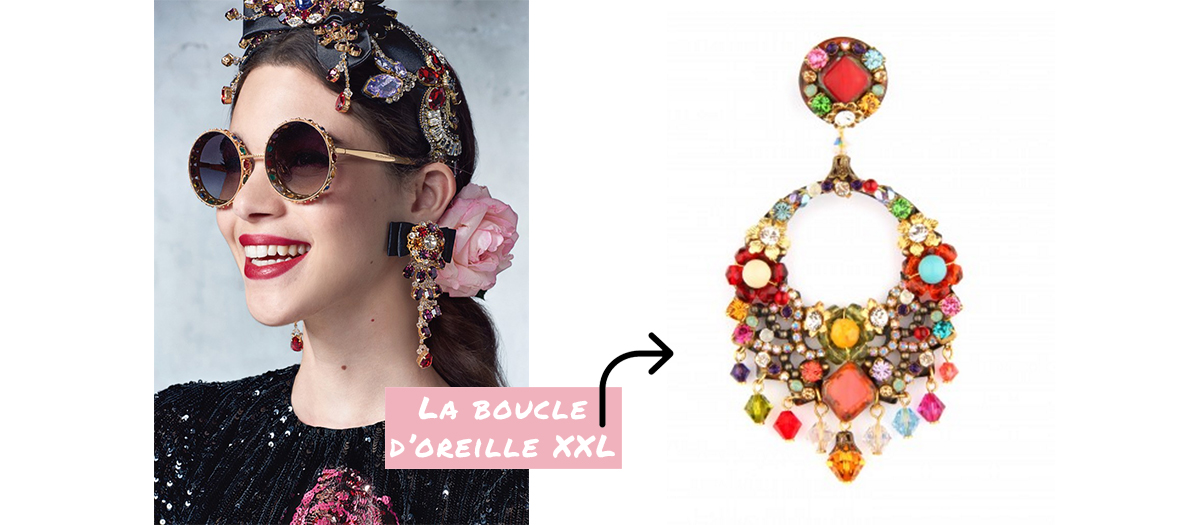 Earings, Dolce & Gabbana, price on demand.
« Les Andalouses » earrings, Satellite, 240€.
Think pink
Well it actually THE colour of the year. Freshness, softness and peps : in 2017, pink is our best ally to give an elegant feminine touch to the silhouette. And to avoid the cheap bonbon look, one must of course privilege modern cuts and noble materials. If the adorable vaporous dress by Chloé makes us fantasize, we dare wearing a bubble-gum large cable stitch pullover. To be pimped with a big gold belt for an eighties look, just like Roseanna.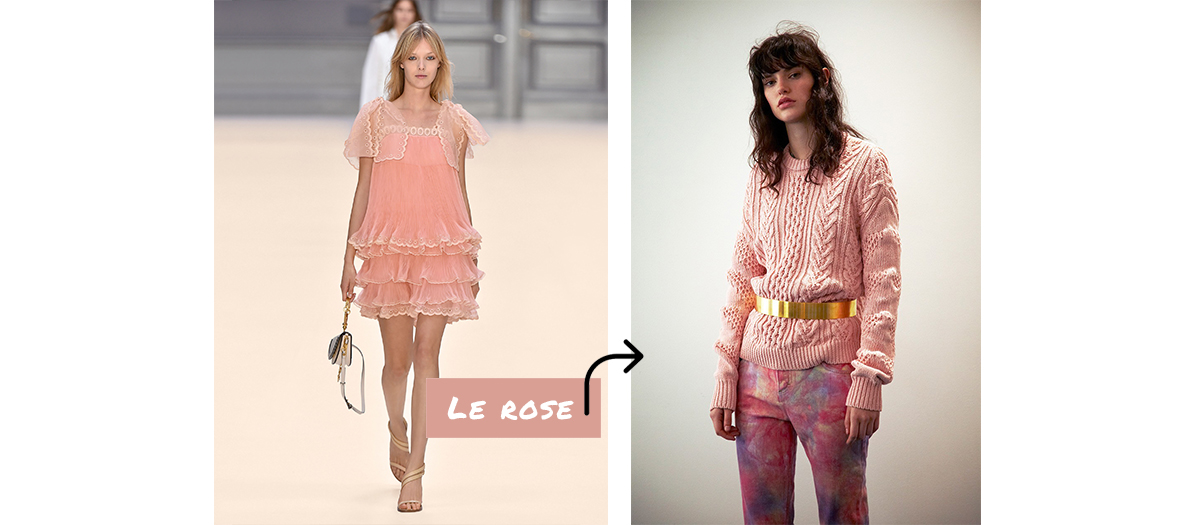 Cameo pink dress, Chloé, price on demand.
Monroe - Irish pullover in powdery cable stitch cotton, Roseanna, 350,00 €