It's the address everyone was waiting for with impatience. The Flolove label finally has its own setting, a lovely salon-boutique in a very secret paved courtyard at the heart of Paris. But not so fast—you still have to find where it's hidden.
Under the cobblestones…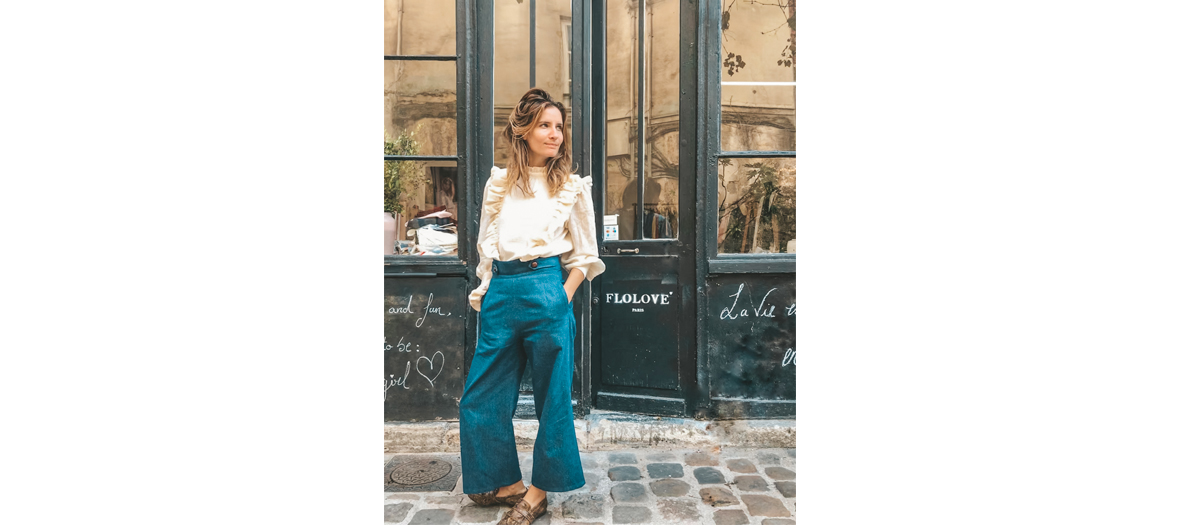 Pssst, the entrance is through a carriage entrance at 26 rue de Charonne, at the end of a very bucolic alley. Countryside charm in Paris. Florence Rouchon could not imagine any better, as she has been designing since 2012 wildly romantic collections with retro touches, inspired by her favourite muses: Jane Birkin, Paloma Picasso or Sofia Coppola.
A wardrobe that enhances Parisiennes
Its DNA ? Feminine, timeless, chic, sensual, delicate and made in France. A ruffle, a puffed sleeve, a back cleavage—all these details that make the difference. Flolove also showcases handsome materials and embroideries created in the traditional way by a small workshop in Picardie.
Trendy gals have already adopted the Jane flower blouse (€175), the lace Pablo blouse (€175) and the polka dot model baptized Patchouli (€175) to be worn with a simple pair of jeans.
We also have our eye on the new high waist Liberty pair of pants (€195 ) et and the jean jacket embroidered with pink flowers (€205).
Alway attentive to her clients, Florence often brings a few prototypes to the boutique. All the more reason to drop by.
Open Tuesday to Saturday from 11am to 7pm.
Also check out the Bella Jones boutique.