For whom? Skiers looking for a very trendy style, tight and enhancing lines, le all in  high tech materials for warmth and comfort.
The place: a brand new flagship located across from Café de Flore, where the iconic French brand on the ski slopes in the 60's has just set for a new image. Since, 2013, the heirs of the brand relaunched this forgotten Frenchy brand … A successful revival in the same vein as Moleskine, Moncler, Claudie Pierlot or K-way.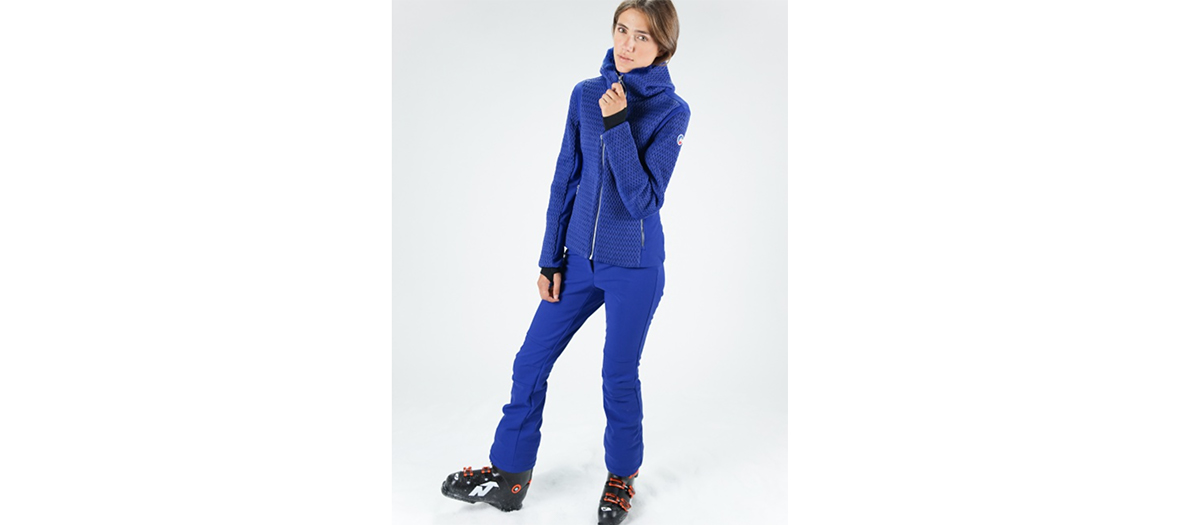 In the equipment department: one finds the emblematic lines of the brands (tight-fitting ski pants, body hugging one-piece suits updated.  Our heart-trobs? The fab body hugging electric blue DALUZA jacket with the new Fusalp smock, hood in rabbit fur and Sisteron pants with  knee quilting that makes your fanny look fab and lengthens your legs.  And let's not forget the one-in-all outfit that ensures a goddess body and hides your extras kilos.  You will definitely be a bomba on the slopes.
To be noted: the wonderful pullover to also be worn in the city...
Open Monday to Saturday 10.30am-7.30pm, on Sundays 2pm-7pm.